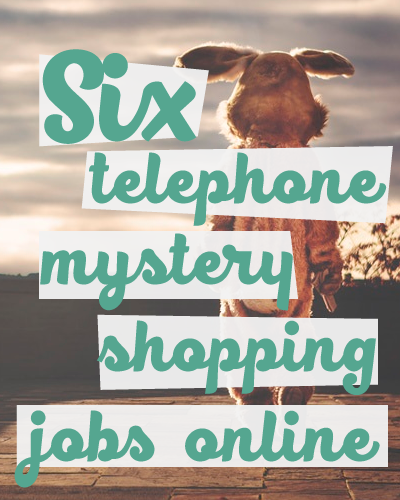 Mystery shopping is usually thought of as impersonating a shopper or interested party in a service. A mystery shopper records their experience and essentially is part of the Quality Control for businesses. Although we most commonly think of secret shoppers who are visiting restaurants or department stores, there's also another field of mystery shopping- Telephone Mystery Shopping.
These positions are often thought of as an enjoyable work at home job that pays well and often has reliable work schedules. In addition, many of these six telephone mystery shopping jobs on the list do not mind if you have background noises or distractions. In fact, the background noise just adds to the persona of being an every-day caller.
1. Call Center QA
Working for Call Center QA is a little different. Rather than actually placing calls and acting as a consumer- you are auditing customer care calls for Quality Assurance.
Call Center QA offers a flexible work schedule that makes it great for stay at home parents working part-time. However, the work is not reliable and shouldn't be relied on as a main source of income. You are paid per call at a rate of around $5.
2. InteliChek
InteliChek offers part time work at home jobs as a telephone mystery shopper. Workers for InteliChek pose as household consumers who are interested in things like prices for automotive parts. The job is based in the automotive industry and pays per call. The last known pay rate was around 90 cents per call- with each call lasting around 3-4 minutes. It is not a reliable work at home job that can be depended on for a steady income. Rather, InteliChek is a great resource for making extra/supplemental income online.
3. TeleXpertise
TeleXpertise often has both telephone mystery shopping jobs and call center QA jobs available. As a mystery shopper, you are paid per shop/call $3-10 per call, depending on how involved the call is. The first month is sort of like a entry level where available shops may be limited. TeleXpertise says new agents can expect to only earn $50-75 in their first month. Again, this is not a steady paying telephone mystery shopping  job.
Need Extra Cash for Free?

Join Vindale Research, the famous survey site where you earn rewards to share your experiences about how you use the internet.


The Call Center QA positions with TeleXpertise requires you to listen to recorded phone conversations and give written feedback on how to improve sales.
4. Perception Strategies
Perception Strategies offers Telephone Mystery Shopping Jobs in the healthcare industry. Additionally you may find in-person shops as well as website mystery shopping, again all within the healthcare industry. Agents here are paid something around $12+ for each telephone shop. The scheduling is flexible, or rather non-existent. It seems agents are able to claim shops as they become available.
5. ARC
ARC Consulting provides Telephone Mystery Shopping and Call Center Evaluating positions from time to time. This work offers a variety of schedules to fit the needs of their clients. According to the ARC website- there is potential to move up within the company and become a call center coach for the clients.
6. Pierce-Eislen
Pierce-Eislen offers seasonal work, twice a year as Telephone Mystery Shoppers. Employees of Pierce-Eislen call rental properties and ask in-depth questions while trying to avoid giving away their identity as a mystery shopper. Agents reportedly earn around $11/hour.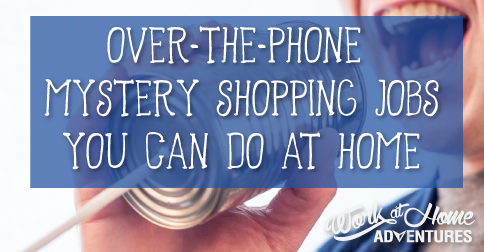 Related Posts: