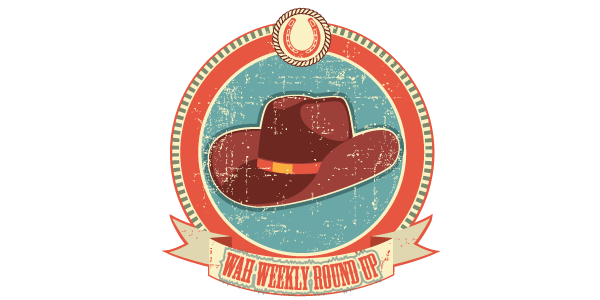 Every time I start one of these Weekly Round Ups I sing that crazy silly song "It's Friday" to myself. I will do my best to get it into your head too. Just play the video below! haha
Okay so now that your Friday has officially begun let's move on 🙂
FancyHands Hiring Virtual Assistants
I was so very excited when I heard Fancy Hands had begun actively hiring again! Fancy Hands offers a variety of tasks that can be completed for a set rate. Tasks can vary from making reservations to researching a product. There is also room to move up at Fancy Hands and take on leader positions. Check out my earlier review or apply here.
Speaking of Virtual Assisting
Leisa Good, a virtual friend of mine, had written a great 15 part series that thoroughly explained the steps you can take to become a virtual assistant. Whether you choose to begin your own assisting company or would rather work for a company who can assign you tasks, Leisa gave a lot of great tips, leads and information. You can check out the posts she wrote for Work at Home Adventures and if this career path is something you are serious about then I suggest you purchase her ebook "21 Days to a VA Biz" where she takes it a lot deeper and shares more of her secrets. It's only $9.99 and if this is your true passion will be the only resource you need to make it happen!
Need Extra Cash for Free?

Join Vindale Research, the famous survey site where you earn rewards to share your experiences about how you use the internet.


Reminder about Work at Home Weekend!
Just a quick reminder that September 7th begins the official Work at Home Weekend! Angie Nelson of The Work at Home Wife has arranged an online event that will be a great resource for anyone interested in finding as much information about working from home as they can. All month work at home bloggers have been submitting their websites to Angie. Angie has been verifying that these are quality sites and then will list them when the even kicks off. I love having a close work at home community!!  We all need as much support as we can since most of our family/friends don't really grasp our lifestyle.
Scam Alerts
Work at Home Adventures is going to begin branching out a little and doing more to expose online money scams. Not only will we be talking about scams but also about those programs out there that in our opinion are too risky or a complete waste of time. Keep in mind that many times that can be a matter of opinion but this will be a great way to at least open the door to honest talk! I have already begun some 'under cover' work and I am excited to share my experiences so far! I also love when I get emails from readers who value our opinion and want to know what we think of a product or program before they invest. Feel free to use that contact button and I will gladly add your request to my list!
Enter our Giveaway!
Remember to get your entries into the giveaway for a beautiful piece of artwork. I had the opportunity to interview Ron Ostlund Jr. who is a fashion artist that also works as a bike assembler at Walmart. He is working hard to turn his interests into a freelancing career and although it has mostly been uphill he is not allowing anyone else control his dreams or his future! I love his inspirational story and of course the GORGEOUS necklace that YOU could win!!
Happy Labor Day Weekend!!!
I hope you get a little extra time off this week!
Enjoy Monday Mornings and
Related Posts: