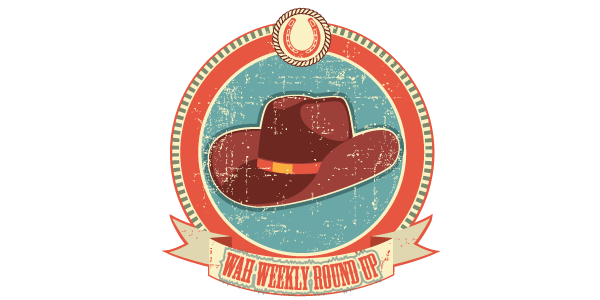 If you honored the great Labor Day then this should be a short week for you! I attempted to take the day off but somehow continually drifted back to the computer. It's like a magnet–sucking me in! Do you ever find yourself at the computer wondering how you got there? lol
Let's review some subjects that have come up this weekend:
The Work at Home Weekend Begins!
Check out all of the work at home blogs that were submitted and filtered for quality! There are over 27 blogs listed where you can find leads, information and connect to others who work from home! When working online it is important to connect with others who understand your lifestyle. When I first began this adventure I felt pretty lonely. It was through work at home forums and facebook that I began to feel balanced and alive again. I hope you check out the blogs listed at Work at Home Weekend!
Have you Tried Slice the Pie?
Us internet junkies love a fun way to make some money and Slice the Pie is the cream of the crop for many of us. You REALLY actually seriously get paid to- get this….listen to music! For real! You listen to a clip of music and then give the artist feedback! You earn for every short review you write. It's really a great way to take a break from 'work' while making some money! I have been active with Slice the Pie (on and off) for well over a year now and have cashed out multiple times. You only need $10 to withdraw and the money goes straight into PayPal. I think most of us would put this toward the top of our 'extra money' online gigs! Oh, did I tell you it is one of those gigs where you can log in at your convenience 24/7? Yeah, really great for those of us with oddball work hours!
Need Extra Cash for Free?

Join Vindale Research, the famous survey site where you earn rewards to share your experiences about how you use the internet.


Free Home Business Ideas eBook!! TODAY only!
Be sure to go grab your FREE copy of Angie Nelson's most recent eBook:
I just downloaded my copy and have not had a chance to read it yet. However, I have read previous eBooks from Angie and I follow her blog regularly. She really knows her stuff! I have learned so much from her and I can say with confidence that this book will be filled with inspiration and knowledge. Again, it is only free today! And although it is a 'kindle edition' you do not need a Kindle to read it. After you download it from your computer you can actually open and read right from your home computer. Or, if you have a Kindle app on your smartphone or tablet you can read from it as well!
After today the price is still only $2.99.. but free is always better!
 Coming Soon to WAHA
I  had a chance to meet with the people of ShareMagnet and learn all about how the site works! It was really cool to see where this company is headed and how us online workers can make some extra cash (only $1 needed to cash out)! Check them out now or wait for our review.
As per a reader request we are reviewing a website called Flexjobs.com. Be sure to return to check it out!
Enjoy Monday Mornings and
Free Magazine!
One of my favorite Magazines is offering 6 months free subscription again!
"No strings attached. You'll never receive a bill. This subscription is yours, compliments of StartSampling.com. Working Mother is the only national magazine that helps moms with careers balance their personal and professional lives. (Visitors do not have to signup for any of the offers at the bottom of the page)"
Related Posts: