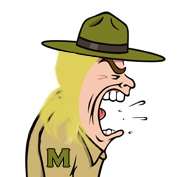 I have to admit, my attitude toward Working at Home has been a bit sour lately!
I am seeing so many companies crumbling and jobs being lost.
This was the norm for the 3-D World  and it seemed us working online, other than call centers receiving Direct Response calls, were not being affected all that much by this down-turning economy.
Then suddenly everything began crumbling inside this work at home market.
We have discussed it so many times here and on Facebook that I have been trying to limit how much I dwell on it!
I know not everyone is seeing it and that is great! But being in the position I am in, I am receiving a LOT of emails from people who have no idea what they are going to do next. They are applying and searching constantly but finding nothing…
Need Easy Extra Cash?

Renowned Swagbucks delivers what you need: More rewards, more money! Watch videos, take surveys, shop and more to earn Extra Cash. 100% free to join!


So what should I tell these people (you)? 
1. Act like you are as desperate as you claim!
If you are at the end of your rope and wondering how you will keep the lights on inside your house- Daggonnit! Act like it!!
Start working those $3 an hour jobs and apply to things you are not really thrilled about!
If writing makes you puke, you better get your hind-end in there and apply anyway!
If you have kids to care for and bills to pay- do what you have to do until a better job comes your way!  (yes, I just pulled out the Tough Mama attitude and if it doesn't whip you into shape then nothing will!)
2. Do NOT give up. 
I cannot recall the number of times I applied and applied to every job I found. Yet it seemed I was getting nowhere.  Then out of the blue, I would find an acceptance email, often for something I never even remembered applying for.
As fruitless as it feels, keep applying! Even if you are not 100% sure it is the job for you, apply and make that decision later!
3. KEEP THOSE BACKBURNERS BURNING!
Want more money?

Easy Extra Cash! Join the famed Vindale Research site and earn rewards by doing nothing more than sharing your experience of using the internet. Guaranteed 100% free membership.


Gosh, this one has been stressed so many times! I cannot tell you how important this is!
Our jobs could feel solid today and be gone tomorrow!
Just ask around, anyone who has worked at home for at least a year can tell you their own story of losing a great job they loved!!
It is by having a collection of small 'eggs' in our basket that we get by when jobs are lost. They keep us afloat until something else gets a-cookin'!
So what am I doing to get things moving forward?
I am, from this day forward, going to dig out every home based job opening I can find!
I will post some of the best at my other site, WAHjobleads.com but most of them will be posted on my Facebook page.
It is just easier for me this way. I apologize to anyone who has a problem with Facebook but if you are as desperate as you claim, get over it and start following me for those leads!!
Alright, I am ramped up and ready to fight this fight and see you all through this!! But if I hear a whimper out of your mouth you better just get out of my way! 😉
Are you scared of me yet?  Don't be, just don't send me any whining emails! I am exhausted and tired of being in the dumps, so don't expect me to coddle you if you are making excuses.
Part of the gift of life is going through struggles. The joy comes in the end when you get through it and can stand proud that you survived and kept pushing through!
If you would like the job leads I post at WAHJobLeads.com sent to your email sign up for the newsletter below (This is a different newsletter than the WAHadventures newsletter you may already receive)
Related Posts: