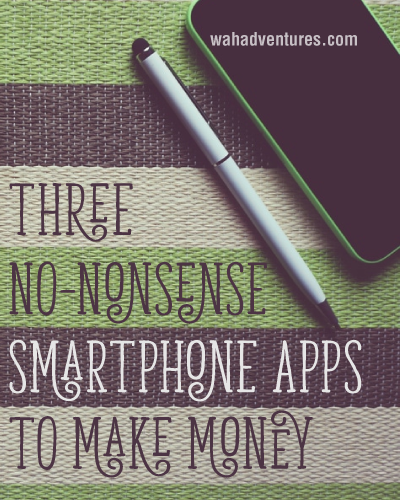 I have tried a lot of smartphone apps that claim to earn you money. Many have in fact earned me money but it has not been worth my time. The following three have withstood time and are still proving to be no-nonsense money earning apps.
Ibotta – The Top No-Nonsense Money Earning App
Ibotta offers a great way to earn rebates back on items you purchase while doing your usual household and grocery shopping. My aunt added the Ibotta app to her phone March 15 and told me she has already earned $87 back on her usual purchases.
It's simple to use. Somewhat like coupons, you find items within the app you plan to purchase and complete short tasks such as a one question survey or watch a commercial. Then when you purchase that item, you scan your receipt in with your phone and you earn back whatever amount is displayed, usually something like 50 cents. You can still use coupons and other reward earning apps in addition to Ibotta.
Get Started Now and Earn $10 Just for Joining – This is only for a limited time! Redeem the $10 after the first rebate. Give it a try and get that free ten bucks!
Savings Catcher from Walmart
If you do shop at Walmart frequently, especially for your household goods and groceries, then this app will probably earn you hundreds of dollars back.
Need Extra Cash for Free?

Join Vindale Research, the famous survey site where you earn rewards to share your experiences about how you use the internet.


After you shop at Walmart, scan your receipt into the Savings Catcher App and Walmart will automatically compare prices of the items you bought with local competitors. If any of your local stores have cheaper prices, Walmart will credit you the difference on an eGift card which can be used in store or online.
I have earned over $160 back on my Savings Catcher App since September of 2014. It's simple to do and the money has come in handy quite often!
Field Agent
Field Agent App displays available tasks in your area. If you have some available time you can pick up a quick job and and complete the task listed, usually in mystery shopping type of style. Tasks I've complete have included things like visiting Dollar General and taking photos of NyQuil display areas and then answering a few questions. It doesn't always involve purchasing items or spending money. The pay is often a few dollars for your time and if you set it up to do tasks when you are visiting stores in the area you are running errands, it can definitely be a little side income.
The downside can be that depending on your area, the number of available shops or tasks can vary. The number of field agents and work is different for everyone. So while I may be able to earn well with this app, you may not and vice versa.
These three no-nonsense apps are my favorite money earning apps of all time. I live a very busy life with multiple jobs, kids, three dogs and a lovingly needy husband. Therefore, I do not have time to mess around. I want to get to the point and earn some money. Which is why many of the apps I try end up being deleted.
What are your favorite apps. Have you tried these three already?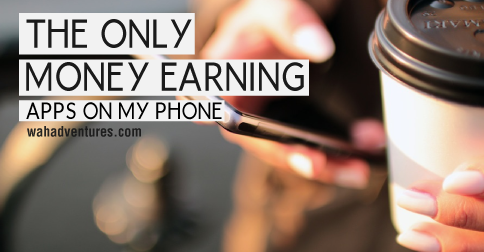 Related Posts: