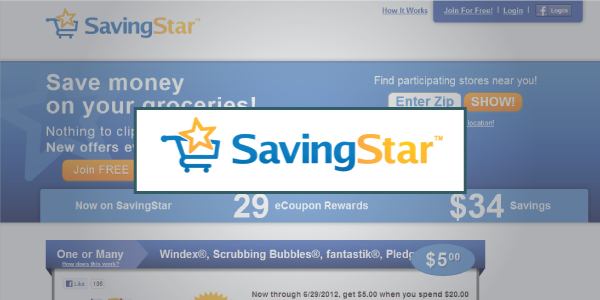 You know those loyalty cards most stores give you to receive their discounts or weekly deals? Believe it or not, using those cards could have been earning you money when you shop all this time! SavingStar is a program that does just that- pays you to shop using your loyalty cards!
SavingStar is fairly simple.
Register your loyalty cards on their site.

Shop.

Earn Money.
Well…maybe a little less simple than that–
Do I get paid for everything I buy?
No, it's a lot like couponing. You must visit SavingStar and browse the current savings for your local stores. When you see something you think you may purchase in the near future, just hit the "I want this" button. This loads that deal on your cards. If you buy that item then you are paid the savings amount to your account.
For example:
I plan to buy a box of Cheerios the next time I do my grocery shopping. By visiting SavingStar and seeing this eCoupon, I can click the "I Want This" button and when I make that Cheerios purchase, my SavingStar account balance will increase by 50 cents within a couple of weeks.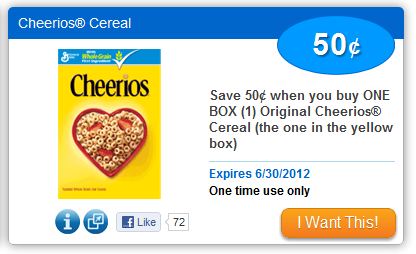 Can I also use a coupon while still earning money back through SavingStar?
Believe it or not you CAN use coupons on the same items you are receiving money back on!! All of you Coupon Crazed Fanatics are screaming in joy right now! This is an awesome way to increase your grocery savings!
How does SavingStar pay?
All you need is $5 in your account and you can request to be paid from SavingStar. They will let you choose from a variety of payment methods: either directly to your bank, PayPal, Amazon Gift card or you can be an awesomeR person by donating any of your free money to American Forests.
Can you believe you have been paying to shop all this time? Sign up for SavingStar and let them pay YOU! 😉
For pre-screened and trusted home jobs, I recommend subscribing to FlexJobs. All jobs listed on Flexjobs are legit- GUARANTEED!

FlexJobs is an innovative, professional job service to help you find the best legitimate telecommuting, part-time and freelance jobs available, safely and easily.

Read my full detailed review or visit their official site.