10 Reasons Why You Should Sign Up with Upwork
Updated on: by Amy Kennedy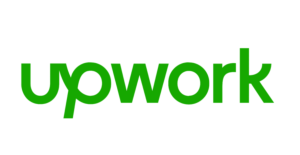 Need Easy Extra $350+/Month For Free?
Are you seeking a flexible and rewarding career that allows you to work on your own terms?
Look no further than Upwork, the leading freelancing platform that connects talented professionals with clients from around the world.
Whether you're an experienced freelancer or just starting out, Upwork offers a multitude of reasons why it should be your go-to platform for remote work opportunities.
With the rise of remote work and the increasing demand for flexible arrangements, Upwork has become a hub for freelancers seeking to unlock their full potential.
From accessing a global job market to enjoying a flexible work schedule, the benefits of joining Upwork are endless.
What Does Upwork Entail?
Upwork is an online platform that serves as a marketplace connecting freelancers with clients looking for various professional services.
It provides a virtual space where talented individuals can offer their skills and expertise to clients on a project-by-project basis or for long-term collaborations.
With its user-friendly interface and robust features, Upwork has become a leading platform in the freelancing industry.
When you sign up with Upwork, you create a profile that highlights your skills, experience, and portfolio.
Clients searching for freelancers can browse through these profiles and select the ones that best match their project requirements.
The platform covers a wide range of industries, including but not limited to web and mobile development, graphic design, writing and translation, marketing and sales, customer support, and administrative assistance.
Upwork offers freelancers several key features and tools to facilitate their work and enhance their professional success:
Job Search and Proposals
Upwork provides a comprehensive job search feature, allowing freelancers to find projects that align with their skills and interests.
You can browse through a variety of job postings, filter them based on specific criteria, and submit proposals outlining how you can meet the client's needs.
Communication and Collaboration
Once a freelancer is hired for a project, Upwork offers communication tools to facilitate seamless collaboration between the freelancer and the client.
Need Easy Extra Cash?
Pinecone Research, a leading name in online survey panel honesty, absolutely guarantees $3 cash for every survey you complete!
Take advantage of their time limited New Membership drive and register NOW. Join today: 100% free!


Features like messaging, file sharing, and video conferencing ensure clear and efficient communication throughout the project's duration.
Time Tracking and Invoicing
To ensure transparency and fair payment, Upwork provides a time-tracking tool that freelancers can use to log their working hours.
This feature ensures accurate billing and helps build trust between freelancers and clients.
Upwork also offers invoicing capabilities, allowing freelancers to create professional invoices and request payment directly through the platform.
Payment Protection and Escrow
Upwork has a secure payment system that protects freelancers' earnings.
Clients are required to fund the project's milestones or set up recurring payments in escrow, which ensures that freelancers receive compensation for their work.
This system minimizes the risk of non-payment or payment disputes.
Ratings and Feedback
Upon project completion, both freelancers and clients have the opportunity to rate and provide feedback on their experience working together.
Positive reviews and high ratings contribute to building a strong professional reputation on Upwork and increase the chances of attracting more clients in the future.
Upwork Community and Resources
Upwork fosters a sense of community among its freelancers through forums, groups, and events.
These platforms provide opportunities for networking, knowledge-sharing, and seeking advice from experienced professionals.
Additionally, Upwork offers resources and educational materials to help freelancers improve their skills, enhance their profiles, and excel in their freelance careers.
Why You Should Sign Up with Upwork
Access to a Global Job Market
Imagine working with clients from different corners of the world without leaving the comfort of your home office. Upwork connects freelancers with clients worldwide, allowing you to tap into a global job market.
Whether it's collaborating with a startup in Silicon Valley, assisting an e-commerce entrepreneur in Europe, or providing creative services to a business in Asia, Upwork enables you to expand your professional network across borders.
Flexible Work Schedule
Upwork's flexibility empowers you to design a work schedule that fits your life. Say goodbye to the rigid 9-to-5 grind.
With Upwork, you can choose when to work, whether it's early mornings, late nights, or weekends. This flexibility is especially valuable if you're juggling other commitments such as caregiving or pursuing personal passions.
Diverse Range of Projects
Upwork boasts an impressive variety of projects across countless industries.
Whether you specialize in graphic design, web development, marketing, translation, or any other skill, you'll find projects that match your expertise.
The beauty of this diversity is that you can explore different types of projects, continuously learning and adapting to new challenges.
Competitive Compensation
One of the allures of freelancing on Upwork is the potential for competitive compensation.
As a freelancer, you have the opportunity to negotiate your rates based on your skills, experience, and the value you bring to clients.
With a solid portfolio and positive client feedback, you can command higher rates, leading to increased earnings.
Client Feedback and Ratings
Client feedback and ratings are the currency of trust on Upwork.
Positive reviews and high ratings are essential for establishing your reputation and attracting more clients.
A glowing testimonial from a satisfied client can go a long way in building credibility. Nurture client relationships, deliver exceptional work, and always strive for client satisfaction.
Secure Payment System
One of the biggest concerns for freelancers is secure and timely payment.
Upwork's robust payment system ensures that you receive fair compensation for your work.
The platform holds funds in escrow, providing a layer of protection against payment disputes.
This financial security allows you to focus on what you do best: delivering outstanding results to your clients.
Earn Everything… nearly!
Join Opinion Outpost, one of the few faithful and honest survey panels and earn cash and gift cards for your opinion. Stack your points and redeem them: Simple! No hidden fees and completely free!


Upwork Community and Support
Being part of the Upwork community offers valuable support and guidance along your freelance journey. Connect with other freelancers through forums, groups, and networking events.
Share insights, seek advice, and learn from the experiences of fellow professionals. Upwork also provides resources and customer support to assist you with any questions or concerns.
Remember, you're not alone in this freelancing adventure.
Portfolio Building and Networking
Upwork serves as an excellent platform for building a professional portfolio.
Showcase your best work on your Upwork profile to demonstrate your expertise to potential clients. Leverage this portfolio as a powerful marketing tool, highlighting your achievements, skills, and successful projects.
Additionally, seize networking opportunities with clients and fellow freelancers. Engage in meaningful conversations, collaborate on projects, and nurture relationships that can lead to long-term partnerships and referrals.
Career Growth and Long-Term Opportunities
Freelancing on Upwork is not just about individual projects; it can also pave the way for long-term working relationships.
By consistently delivering high-quality work, fostering open communication, and building trust with clients, you can secure ongoing projects and retain loyal clients.
As your reputation grows, you may even become a go-to expert in your field, leading to exciting career opportunities within the Upwork ecosystem.
Join Now
In a world where remote work is on the rise, Upwork provides freelancers with a reliable platform to find exciting opportunities, earn a competitive income, and forge their path to professional success.
Embrace the flexibility, explore diverse projects, and leverage the power of client feedback and ratings. Join the supportive Upwork community, build an impressive portfolio, and unlock long-term growth opportunities.
Related Posts:
Earn Everything… nearly!
Join Ipsos iSay, one of the few Faithful and Honest survey panels and earn prizes, gift cards and donations. Stack your points and redeem them: Simple! No hidden fees and completely free!