Top 51 Work From Home Jobs That Pay You 16 Dollars an Hour!
Updated on: by Amy Kennedy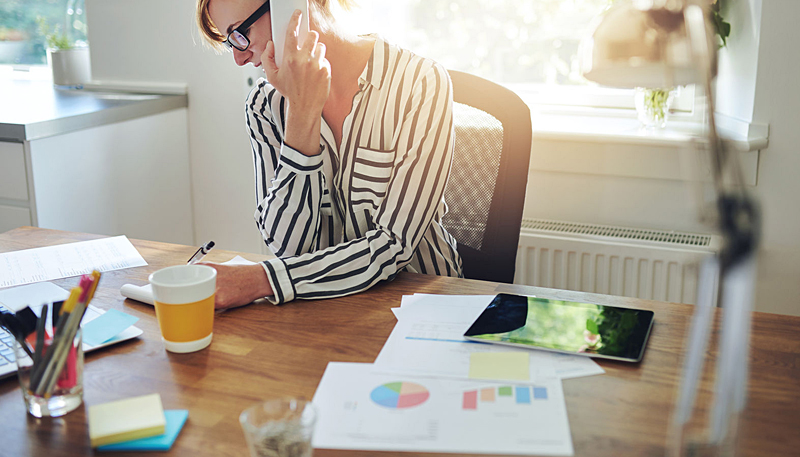 Working from home gives you a lot of flexibility to help you care for your family and have the career of your dreams.
Need Easy Extra $350+/Month For Free?
But, does it pay enough to live off of?
As this huge list of work from home jobs will show you, the answer is yes!
These jobs all pay at least $16 an hour, with some offering $18 per hour or more.
That's more than many non work from home jobs pay.
As more and more companies are outsourcing some of their work to remote employees, they're also competing with each other for excellent wages.
Looking for Jobs Making $18 Per Hour or $17 an Hour Jobs?
It is possible to make $16 or more per hour working from home, without having to own your own business.
These jobs are all 100% legitimate work from home jobs, so you won't have to worry about getting sucked into any scams.
Of course, this list isn't an exhaustive list, but it includes some of the most popular companies to work for offering excellent wages.
For even more possibilities, I suggest browsing Indeed.
It's free and you can easily find remote jobs by entering "Remote" or "Home-Based" into the location search function.
$16 an Hour Jobs (or More!) Working from Home
Medical
Carenet offers several healthcare solutions, like Registered Nurse hotlines and advocacy solutions, to medical providers.
You can be an at-home triage nurse if you have a RN certification and live in AR, CO, IA, MS, MO, ND, NE, NC, SC, TN, TX, or VA.
The position reportedly pays $25 an hour.
CircleLink Health occasionally has open positions for those who want to work from home.
Those with a medical license can help others over the phone or via an app with their health questions and problems.
Need Easy Extra Cash?
Pinecone Research, a leading name in online survey panel honesty, absolutely guarantees $3 cash for every survey you complete!
Take advantage of their time limited New Membership drive and register NOW. Join today: 100% free!


You can make about $20 per hour with this job.
The healthcare giant offers work from home jobs for those with customer service experience.
RN Care Managers must have at least 3 years of clinical experience. The pay ranges from $15 to $18 per hour.
iMedX provides health information and documents to healthcare providers across the United States.
The company hires work from home medical coders and transcriptionists, mostly for 2nd and 3rd shifts.
You'll need at least 5 years of experience, but it reportedly pays $25 per hour.
Medical coders and customer service representatives can work remotely for nThrive.
Pay is said to be in the $20 to $30 per hour range for medical coders with proper experience.
Read More: 37 Places That Hire RN Nurses to Work From Home in 2017
Phone and Customer Service
ACD Direct provides contact center solutions for other businesses.
As a call center representative for the company, you'll take pledges for non-profit organizations.
The pay is actually related to your talk time, but translates to about $18 per hour if you spend most of your time on the phone.
The credit card company offers virtual careers with good pay and is known as one of the top 20 companies offering remote jobs!
The company currently only hires representatives from select U.S. states who can work a full-time schedule.
Pay reportedly starts at $16 an hour but you may be eligible for raises based on work performance, sales, etc.
Arise is another provider of call center solutions for a variety of clients.
The company is well-known for its work from home positions.
Pay varies based on the client and project you work with, but most reps average around $16 per hour.
Blue Raven Solar is a solar energy company specializing in solar solution sales and installation.
The company occasionally hires work from home appointment setters near their home base in Rexburg, ID.
You'll have paid training of $12 per hour plus commission, bumping up to $20 per hour plus commission after training.
As an appointment setter for Blue Zebra, you'll help various clients with their lead generation strategies.
Your experience and work performance will determine your rate, but some appointment setters have reported making up to $25 per hour.
Brighten Communications is a telemarketing company that hires call center agents to work from home.
You can earn up to $18 an hour and can choose your own hours during the 8am to 5pm operating times.
Contract World partners with several businesses to provide call center services.
One of its most popular positions is for Pizza Hut, taking phone orders from customers and sending them to the appropriate store.
You can make up to $16 per hour with a flexible schedule.
Neiman Marcus offers virtual work to those in the Dallas, TX area.
Earn Everything… nearly!
Join Opinion Outpost, one of the few faithful and honest survey panels and earn cash and gift cards for your opinion. Stack your points and redeem them: Simple! No hidden fees and completely free!


You'll be a customer service representative, helping customers with questions, placing orders, etc.
Pay is reportedly an average of $13 an hour.
NexRep hires at-home call center agents to provide call center solutions to clients.
The company partners with various clients of several industries so you can likely find one that you match well with.
Pay depends on the client and project, but can be up to $25 an hour, based on your commissions.
As a Pleio GoodStart Agent, you'll call customers to answer general questions about their medications and remind them to take their medications each day.
You must have relevant experience and you'll go through a strict hiring process to qualify.
But, you can earn up to $20 an hour!
The insurance company occasionally hires at-home customer service and inbound sales representatives.
You'll get a $500 sign on bonus if you have a Property & Casualty license, a higher pay rate when you work weekends or nights, and an annual bonus.
And, your hourly rate will start at $15 to $19 per hour, depending on your experience.
Working Solutions offers several types of call center services to clients.
As an agent for the company, you can earn between $20 and $30 per hour, depending on the project you're assigned to.
Read More:
Search Evaluation and Social Media
Appen looks for social media evaluators to work from home.
The position requires at least a part-time schedule, but is flexible.
On average, people make about $13 an hour here, although pay is reported to be higher for bilingual agents.
Buffer is a handy app for social media whizzes to help manage their accounts through scheduled posts, engagement help, and more.
Buffer has some remote positions available for customer support, web developers, programming, and more.
Depending on the position, you could make about $20 an hour as an employee.
For Leapforce, you'll be an independent contractor rather than an employee.
You'll need to get through a fairly intense screening process to ensure that you understand how to do the work as a search evaluator.
If you make it, you can earn up to $16 per hour and get paid weekly.
Read More Comparing Top 5 Search Engine Evaluator Jobs That Pay $12 – $15 Per Hour
Transcription
3 Play Media offers a variety of transcription services to clients.
You'll need to pass some skills tests before signing on with the company, and it's preferable that you use transcription software and a foot pedal.
If you transcribe quickly, you may be able to earn $20 to $25 per hour.
Rev is one of the most popular transcription companies for freelancers.
As an independent contractor, you're in control of your schedule and how much you make.
Rev offers weekly payouts with PayPal and up to $0.65 per audio minute.
Depending on how fast you transcribe, you could make $20 or more per hour.
SpectraMedi has work from home jobs for medical transcriptionists.
The positions are part or full-time, and you'll need certification for them.
The pay isn't detailed on the site, but it's reported to be at least $16 an hour.
As a transcriptionist for TranscribeMe, you'll have a flexible schedule and weekly pay with PayPal.
You can earn $20 per audio hour, and those with experience in legal or medical transcription may be able to earn even more.
You'll need to pass an entrance exam to start.
Read More: 30 Best General Transcription Jobs from Home, No Experience Required
Translation
As an employee with LSA, you'll have a full-time schedule with tons of benefits, like medical insurance, life insurance, and a retirement plan.
Or, you can become an independent contractor with the company and have a flexible schedule and timely payments.
Contractor pay starts around $20 an hour.
You can earn about $17 per hour as a Language Coach for Rosetta Stone.
The position requires you to be fluent in one of its languages, a 4-year degree, and at least 3 to 5 years of teaching experience is preferable.
Tutoring
A Pass Educational Group has several positions available for people to work from home.
You'll need special experience and certification to become a tutor with the company, so you can easily earn more than $16 per hour.
Chegg tutors start at $20 per hour, and Chegg sends you students when they, and you, are available.
You choose the hours you want to work and sign on to the system when you're ready.
Your pay comes each week!
Magoosh is a test prep company where you can work as a tutor for those gearing up to take the ACT, SAT, and more.
You must have a bachelor's degree and have high standardized test scores.
Positions start at $20 per hour, but may increase if you work on the weekends.
If you become an instructor with Manhattan Prep, you have the freedom to create your own schedule and use the company's curriculums to your benefit!
Positions start at $100 an hour and employees are entitled to end of the year bonuses.
Most tutors for Tutor.com average around $11 to $14 an hour, but this depends on experience and performance level.
Tutors who are available for several hours a week, have consistently high performance, and have excellent teaching histories may be eligible for more.
Wyzant is a platform that connects students to online tutors in their desired subjects.
As a tutor, you can design your own schedule and pay rate and Wyzant will take a fee from your pay.
The more you work, the lower Wyzant's fee, which begins at 40% and ends at 20%.
So, you're in control of what you make here!
Read More: 27 of the Best Online Tutoring Jobs to Make Money from Home
Virtual Assisting
As a Customer Success Specialist for ShowMojo's clients, you'll need property management experience and plenty of experience with necessary computer and online programs.
You'll be an independent contractor and can earn between $18 and $25 per hour!
At Time Etc., you'll be a virtual assistant offering tons of different services to clients, including appointment setting, data entry, transcription, and more.
You only need to work at least 5 hours a week and your schedule is flexible.
Most assistants here average between $10 and $16 an hour.
Virtual Office Temps matches virtual assistants with clients in need of services.
The company vets clients so you can get a better rate from those willing to pay.
Most virtual assistants here report making around $15 per hour and up.
Worldwide 101 hires virtual business assistants to provide services to various clients.
Most assistants earn up to $20 an hour, depending on experience and project.
Read More: Looking for Virtual Assistant Jobs? Check Out These 37 Legitimate Companies!
Web and Software Design and Development
10UP hires remote designers and other experts to meet the needs of its clients.
You'll have a flexible schedule, allowance for equipment, retirement plan, and other benefits.
Depending on the position, you can earn over $50k a year or more, which works out to $20 or more an hour.
Art & Logic is a software development company working with businesses in the US and Canada.
All developers work remotely from the US and Canada, too.
You must be able to work at least 30 billable hours every week.
You'll need to pass a programming skills test to get on board with the team, but if you do, you can earn $40 per hour or more, depending on the position.
GutHub has openings for software engineers, developers, and more.
Most positions will earn you over $50,000 per year, which works out to an excellent hourly wage!
SitePen is a web development company that hires remote workers who are skilled with Javascript, apps, widgets, and more.
You get 6 weeks of paid vacation every year, plus other benefits!
The skilled positions have awesome annual salaries, like a software engineer, which can bring in about $77k every year.
Website and Product Testing
Testing Time recruits members to take surveys, participate in focus groups, and complete interviews about products you test.
You need a Skype account, since that's how you'll be performing your tests.
You can get €50 (about $60 USD) per test which usually take between 30 and 90 minutes each.
That works out to at least $40 per hour!
User Testing pays testers $10 per 20-minute test, giving you up to $30 per hour.
You'll test websites and provide your feedback via a microphone as you use the website.
Read More: UserTesting Review: Legit Company That Pays $10 Per Test
Writing, Editing and Proofreading
American Journal Experts has positions for independent contract editors in a variety of subjects.
You'll edit writing from non-native English speakers.
You must have a graduate degree or be currently enrolled in a graduate program, but your desired skills can allow you to earn $20 per hour or more here.
Book in a Box helps people turn their stories into books.
The company occasionally seeks remote editors, proofreaders, and designers.
Independent contract editors reportedly make $40 or more an hour.
Clearvoice is a good place for freelance writers to earn some cash.
I like this marketplace more than others because you can set your own rates and you won't see any opportunities for less than your per-word rate.
So, if you want to earn $20 per hour, you can figure your per-word rate by considering how many words you can typically write per hour, including research.
If it's 500, a $0.04 per word rate will give you $20 per hour.
Crawford Media Services hires Metadata Writers for various tasks related to video files.
The pay is reported to be around $15 to $18 an hour.
Kibin is an academic essay editing service that sometimes seeks editors.
Your hourly rate depends on how fast you edit and how much work you take on.
You move up into higher levels the more you work.
At higher levels, you'll get better pay.
On average, most editors can expect to earn about $20 per hour here with regular work.
Read More:
Miscellaneous
CrowdSource, also known as OneSpace, is a micro-task website where you can do a lot of smaller tasks in a short amount of time.
Technically, you're in charge of your hourly rate here, depending on how much work you can do in an hour.
Some tasks are more involved and will take longer than others, but the pay rate will reflect that.
On average, people tend to earn around $15 an hour here, but it's very possible to earn more.
As an ETS employee, you'll be responsible for grading tests.
This is a part-time position that will require you to meet certain qualifications before getting accepted.
You can earn up to $20 per hour, depending on how involved the grading and tests are.
Snuggle Buddies lets work from home employees make money by becoming professional cuddlers!
You must be a female at least 18 years old living in the USA.
You get paid $40 an hour plus tips, and you'll get reimbursed $15 an hour for travel.
Stitch Fix Stylists can work from home helping others with their personal style.
You set your own schedule and can earn $16 per hour or more, plus employee discounts.
Conclusion: 16 Dollars an Hour Jobs
Working from home is great, but if you don't get the pay you need to make up for your current job, it won't be worth it.
Remember, if you are an independent contractor for a company, you'll be responsible for paying your own taxes, which can quickly lower your hourly take-home rate.
That's definitely something to keep in mind.
But, any of the positions listed above that hire you as an employee work the same as any other job, so it's a bit easier to figure out your final hourly rate.
Good luck!
Do you work from home for any company that pays $16 an hour or more? Let us know in the comments!
Related Posts:
Earn Everything… nearly!
Join Ipsos iSay, one of the few Faithful and Honest survey panels and earn prizes, gift cards and donations. Stack your points and redeem them: Simple! No hidden fees and completely free!