This is How to Get Healthcare Services for Free!
Updated on: by Amy Kennedy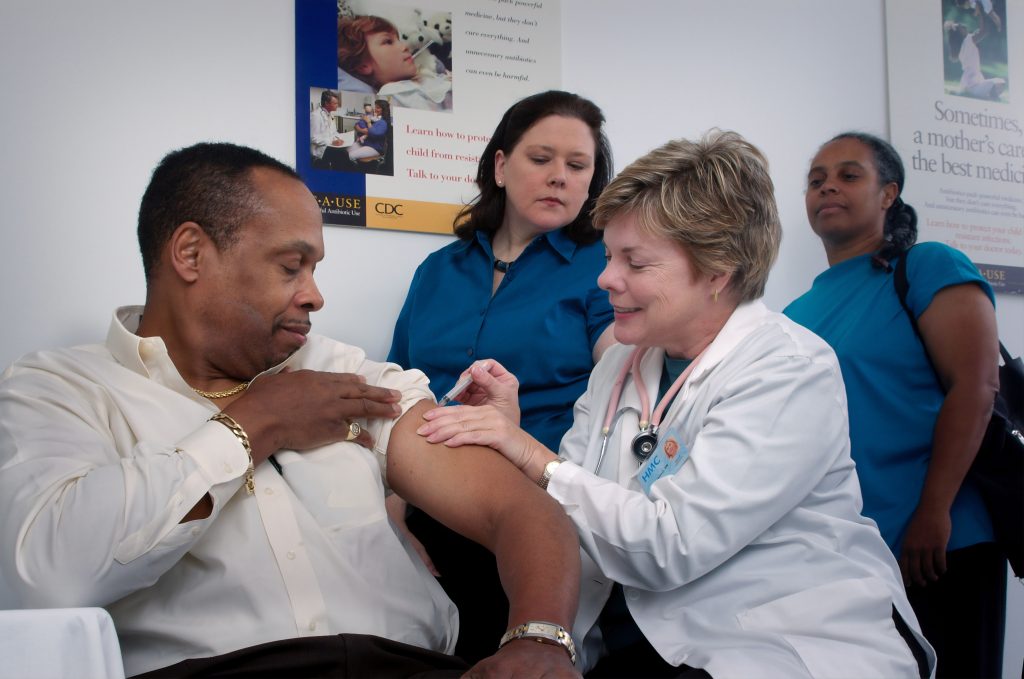 Healthcare is a fundamental necessity that should be accessible to everyone, regardless of their financial situation.
However, the rising costs of medical care can pose a significant barrier for many individuals and families.
In this comprehensive guide, we will explore various avenues to access free healthcare services and provide you with valuable information to ensure you receive the care you need without incurring a hefty financial burden.
Understanding the Need for Free Healthcare Services
The rising costs of healthcare have become a significant concern for individuals and families worldwide.
Medical treatments, medications, and even routine check-ups can come with hefty price tags, putting immense financial strain on people's budgets. As a result, many individuals are faced with difficult decisions when it comes to their health.
The high cost of healthcare can lead to people postponing or foregoing necessary medical treatments, which can have serious consequences for their well-being. Some may choose to ignore symptoms or delay seeking medical attention, hoping that the issue will resolve on its own.
Others may opt for cheaper, potentially less effective alternatives or self-medicate without proper guidance.
Unfortunately, these decisions can compromise individuals' health and lead to more severe conditions or complications in the long run.
Lack of access to affordable healthcare can create disparities in health outcomes, as those who cannot afford the necessary treatments may experience poorer health and quality of life compared to those with financial means.
This is where the need for free healthcare services becomes crucial. Access to quality healthcare should not be dependent on one's financial status.
Free healthcare services ensure that everyone, regardless of their income or financial situation, has the opportunity to receive the medical care they need.
Exploring Government-Sponsored Healthcare Programs
Governments around the world have implemented programs to provide free or low-cost healthcare services to eligible individuals. For instance, in the United States, Medicaid offers comprehensive healthcare coverage for low-income individuals and families.
Medicare provides health insurance for senior citizens and certain individuals with disabilities. These programs have specific eligibility criteria, but they serve as vital lifelines for those who meet the requirements.
Check out this article for a detailed explanation of government-sponsored healthcare programs.
Non-Profit Organizations and Charitable Healthcare Services
Non-profit organizations play a crucial role in bridging the gap in healthcare accessibility by providing free medical services to underserved communities.
These organizations operate with a mission to improve public health and offer various healthcare services, including screenings, vaccinations, and treatment options.
One prominent example is Doctors Without Borders, an international humanitarian organization that delivers emergency medical care to people affected by conflict, epidemics, or disasters.
Additionally, many local charities and foundations offer free healthcare services to specific populations or regions.
Here is a list of notable charitable healthcare organizations that you can explore.
Community Health Clinics and Free Medical Camps
Community health clinics are community-based healthcare facilities that provide comprehensive medical services to individuals regardless of their ability to pay.
These clinics often offer a sliding fee scale based on income, ensuring that healthcare services remain affordable.
Free medical camps are temporary setups where healthcare professionals volunteer their services to provide free check-ups, consultations, and treatments. These camps are particularly beneficial for those who cannot access regular healthcare facilities.
To find a community health clinic or information about upcoming medical camps in your area, you can contact your local health department or search online.
Utilizing Telemedicine and Remote Healthcare Services
Telemedicine has emerged as a convenient and cost-effective way to access healthcare services remotely.
Through telemedicine, individuals can connect with healthcare professionals via video or phone consultations, receiving medical advice, prescriptions, and referrals without visiting a physical clinic. Many platforms and initiatives provide free telemedicine services, especially for basic consultations and non-emergency situations.
Utilizing telemedicine can save time, money, and effort, particularly for minor ailments or follow-up visits. However, it's important to remember that telemedicine may not be suitable for all medical conditions, and emergency situations require immediate in-person care.
Explore this article for more information on telemedicine and its advantages.
Leveraging Preventive Healthcare and Public Health Programs
Preventive healthcare plays a vital role in maintaining overall health and reducing healthcare costs in the long run.
Many governments and organizations offer free preventive healthcare programs to encourage early detection of diseases, promote healthy lifestyles, and prevent the progression of health conditions.
These programs often include vaccinations, screenings for various diseases, health education, and lifestyle counseling.
By taking advantage of these initiatives, individuals can identify potential health concerns early on and receive appropriate treatment or preventive measures.
Tips for Navigating the Healthcare System
Navigating the healthcare system can be daunting, especially when seeking free healthcare services. To make the process smoother, here are some tips to consider:
Research Local Resources
When seeking free healthcare services, it's essential to research the local resources available in your area.
Look for healthcare programs, clinics, and organizations that offer free or low-cost services. These can include community health centers, non-profit clinics, or government-sponsored healthcare programs.
Familiarize yourself with the services they provide and their eligibility requirements. Conduct online searches, reach out to local health departments, or ask for recommendations from social workers or community organizations.
Understand Insurance Options
If you have insurance, understanding your coverage is crucial.
Review your policy documents or contact your insurance provider to determine what free healthcare services are included. Some insurance plans offer preventive care services or discounts for specific treatments.
Additionally, if you meet certain criteria, explore government-sponsored programs like Medicaid or Medicare that can provide comprehensive healthcare coverage.
Understand the eligibility requirements and application processes for these programs.
Seek Financial Assistance
If you are unable to afford medical expenses, many healthcare facilities offer financial assistance programs or grants.
These programs are designed to support individuals with limited financial resources. Contact the billing department or financial assistance office of healthcare providers to inquire about available options. They can provide information on eligibility criteria, application processes, and the documentation required.
Financial assistance can significantly reduce or eliminate the financial burden associated with healthcare services.
Maintain Records and Documentation
Keeping organized records and documentation is essential when seeking free healthcare services.
Maintain a file that includes your medical history, diagnoses, treatments, and prescribed medications. Having this information readily available will help healthcare providers accurately assess your healthcare needs.
Additionally, keep a list of any allergies, previous medical tests or screenings, and contact information for your primary care physician.
This documentation ensures that you provide comprehensive and accurate information during appointments or when applying for free healthcare services.
Reach Out for Guidance
If you feel overwhelmed or unsure about the available options for accessing free healthcare services, don't hesitate to seek guidance.
Reach out to local healthcare organizations, social workers, or government agencies that specialize in assisting individuals with navigating the healthcare system.
These professionals can provide valuable information, clarify any doubts, and guide you through the application processes.
They can help you understand eligibility requirements, connect you with appropriate resources, and offer support throughout the process.
Wrap Up
Accessing free healthcare services is essential to ensure that everyone receives the medical care they need, regardless of their financial circumstances.
By exploring government-sponsored programs, non-profit organizations, community health clinics, telemedicine, preventive healthcare programs and utilizing valuable tips, individuals can navigate the healthcare system effectively and access the care they deserve.
Remember, your health matters, and there are resources available to support you on your healthcare journey.
Related Posts: