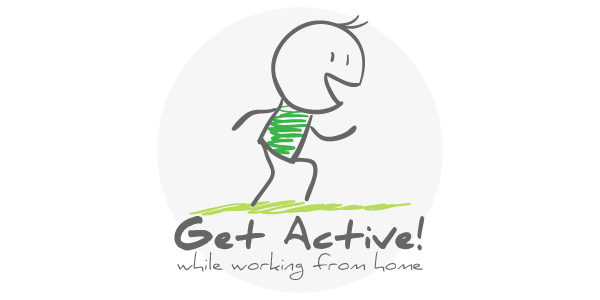 Need Easy Extra $350+/Month For Free?
Many work from home jobs involve sedentary computer work with very little physical activity.  Because of this, and because of other factors, many people who work from home don't get as much physical activity as they could. There are some freelance jobs you can do from home that require a little more physical activity however. This blog post will provide some ideas for active work from home, or out of your home, that require a little more energy.
1. Personal Assistant –
Many people need personal assistants to run errands for them. Being a personal assistant would allow you to get out of the house at least a little bit, and hopefully get some more steps in your day.
2. Dog Walker  –
Find out of there are people in your area who are looking for someone to walk their dog – dog walking is a great way to get some exercise, and you'll be making a little extra money in the process.
3. Babysit or operate a day care in your home –
Anyone who has  young children knows that they can keep you very physically active.  In addition, if you run a day care you can also claim some tax deductions for this one – as with any work from home job, you can write the portion of your home you use exclusively for your daycare, and you can also write off things that you buy for your daycare such as toys and equipment, food, and the cost of paying any employees you hire.
4. Cleaning people's houses –
It goes without saying that doing housework is a great way to get some physical activity as well as earn a few extra dollars.  Find out if there are people in your area who would want someone to come in once in a while – say once a week or every two weeks – to clean their house.
5. Doing yard work for people –
No matter what time of year it is, there's always outside work that has to be done, such as mowing the lawn during the spring and summer months, raking leaves in fall, and shoveling snow in winter.  A lot of people don't have the time or desire to do these activities, or if they're older they may  not be physically able to do them.
As with any work from home job, be sure to keep track of your income and expenses – if you have to travel, use a log to keep track of your  mileage, because you may be able to take that as a tax deduction.  And of course, anything that you have to purchase that's related to the type of work you're doing, such as cleaning supplies if you choose to clean houses, or any kind of lawn care equipment such as a lawnmower or leaf blower, can be written off on your taxes, so be sure you save your receipts.
Additional Ideas/Websites to Checkout further:
TaskRabbit– Task & Errand Service
Agent Anything- Everyday Errands for college students only
Marketforce– Mystery Shopping
WeGoLook– Check out items for people before they buy
American Greetings or Hallmark– Merchandising or stocking
Related Posts:
Want more money?

Easy Extra Cash! Join the famed Vindale Research site and earn rewards by doing nothing more than sharing your experience of using the internet. Guaranteed 100% free membership.


Earn Everything… nearly!

Join e-Poll, one of the oldest survey panels and earn cash - paid via PayPal - gift cards for Amazon, Best Buy, iTunes, Starbucks, and Walmart, plus Retail e-vouchers.
The surveys are aimed at entertainment-related research, covering such things as personal TV watching habits, give feedback on new TV commercials or to review DVDs that are sent to your home.
For USA residents aged 13+. No hidden fees and completely free!