Ad Networks for Bloggers
Updated on: by Miranda Grimm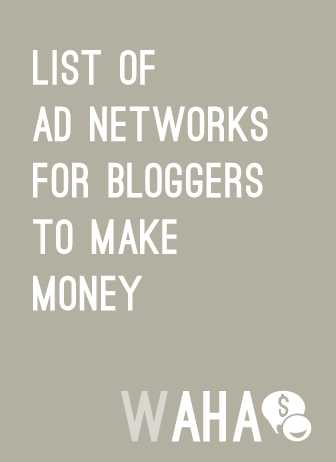 Blogging is one of the obvious ways we know to make money online. But writing a lot of great content and having thousands of readers isn't going to make you money unless you have ads alongside your posts.
Need Easy Extra $350+/Month For Free?
Let me explain how this works.
Bloggers write amazing articles that cause people to flock to their site. While the readers are on the blog they will usually see ads placed around the site. Some of those ads pay the blogger for the number of times their ads are loaded (or viewed) while most of the ads pay when they are clicked. Only a very small percentage of people viewing blogs click ads. Unbounce.com reports "People are more likely to survive a plane crash than click a banner ad." It is understood that the average rate of which people click through ads on a website/blog is around 2%. So, choosing the right ad network(s) is essential.
You want to be sure the ads appearing onyour blog is relevant to what you are talking about. It would be such a waste of your web space if the ads appearing are not of interest to your readers.
In my time blogging I have found many ad networks for bloggers.
6 Ad Networks I Have Used
I operate and manage many other blogs in addition to Work at Home Adventures. Here are many of the ad networks I have been a part of testing- beginning with my favorite.
1. Google Adsense

Google by far is the highest paying ad network I have been a part of. It has become something I depend on every month for paying my bills. I love that I get what I put into blogging as far as Adsense is concerned. If I focus on a subject Google delivers quality articles that are usually very relevant to what the readers are interested in. In 2009 it was estimated that Google had over 1.5 MILLION advertisers in their network!

Infolinks provides a variety of ways to add advertising to your blog than just with ad blocks. They are most known for their in-text advertising. I have compared Infolinks to their biggest competitor, Kontera, and have found Infolinks to be superior. Infolinks not only pays more than Kontera did but it delivered quality ads. When I tried Kontera, I noticed a lot of spammy type of ads. The last thing I want is to have spammy get rich quick schemes advertised on my blog that talks about legit ways to make money! Kontera did not last long and Infolinks is here to stay.
3. Media.net

Media.net is an ad network I have only been active with for a few month but have been thrilled with the results. Media.net uses Yahoo! and Bing to provide your blog with relevant ads. What I like the most about Media.net is the variety of ad sizes and dimensions. I like that no matter what size of space I want to place an ad, media.net is likely to have the perfect one for me.
Additionally, Media.net is different in that they don't serve image based ads but text based using a stylish box (that you can customize with colors and layout). This gives your readers the ability to find more information on the subject related on your blog using their related search queries.
4. Rivit Media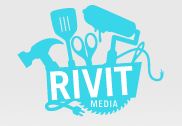 The Rivit Ad Network is geared toward Do-It-Yourself and Crafting type of blogs. Which I happen to have a few of. Rivit pays bloggers based on the number of times their ads are viewed, rather than how many time the ads are clicked. This was great for me because it allows you to place the ad in inconspicuous places to avoid your site looking bogged down by ads. They guarantee a pay of anywhere from 40 cents to 4 dollars per 1000 ad views (per ad). So, if you place 3 ads on your site- you can expect to earn anywhere from $1.20 to $12.00 per 1000 views.
I have only been using Rivit for a couple of months and so far it seems I only make the minimum (40 cents per 1000) and according to my stats, I am actually earning LESS than the minimum (around 38 cents)- but I am hoping that means before they pay that they will  honor their guarantee.
Need Easy Extra Cash?
Pinecone Research, a leading name in online survey panel honesty, absolutely guarantees $3 cash for every survey you complete!
Take advantage of their time limited New Membership drive and register NOW. Join today: 100% free!


I am still testing this ad network and plan to find out if it is because I sort of 'hid' those ads on the site that they are not performing very well. Regardless, it is still nice to earn ANYTHING for simply slapping an ad in the footer of the blog!
5. Lijit

Lijit is an ad network I did not use for long because it did not seem to perform well for me. However, one of the sites I manage is doing pretty well with it. She has 1 ad on her site and is happy with the $1-2 dollars a day it makes her. It begins to feel like free money when all you do is place ad code on your site and forget it even exists until you receive payment. So far, Lijit has offered quality ads to her site. If I weren't so thrilled with the ads I am currently running or had more space for ads, then Lijit would probably get a second chance from me.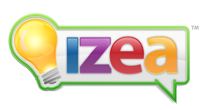 At one time I loved the ad I had through Izea. Unfortunately my love faded and I have since removed it. This ad network for bloggers requires you place the ad 'above the fold'- which means anywhere at the top of your blog so that people who visit see the ad before ever scrolling down. This area of your blog is generally the highest performing area- making it valuable space. You don't want to just hand it over to anyone- it better make good money. Unfortunately I made more than twice with Google adsense placement than I did with Izea. Then, there were several months that payment was late with no communication from Social Spark. That is when I decided to remove the ads from my site.
Additional Ad Networks for Bloggers
As you can see, you have many options for Ad Networks to use on your blog. My suggestion is to take it seriously and consider your niche. There are many ad agencies that focus directly on specific audiences (moms, food, design etc). Try searching for ad networks for your niche for what may be the best performing and obviously most relevant to your audience.
My Blog Earnings
Before I let you go, I want to let you know that I plan to begin sharing my blogging success. I will be calculating my 2012 earnings and will share with you how much I have earned and where it came from. Blogging is one of the main ways I make money from home, I think it is about time I share more about that with you.
Related Posts:
Earn Everything… nearly!
Join Ipsos iSay, one of the few Faithful and Honest survey panels and earn prizes, gift cards and donations. Stack your points and redeem them: Simple! No hidden fees and completely free!