American Support Call Center Reps
Updated on: by Amy Kennedy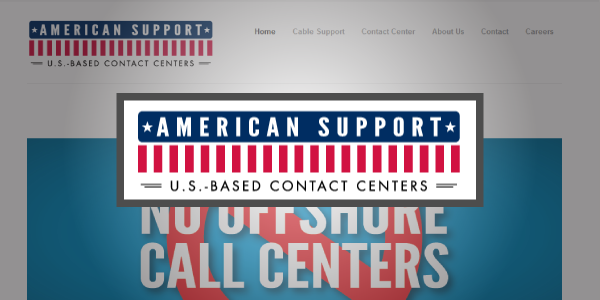 Need Easy Extra $350+/Month For Free?
American Support is a 100% U.S. Based Call Center that hires remote workers to make and receive call from their own home office. American Support works as the customer support solution for many well-known companies and organizations such as National Cable Television Cooperative (NCTC), Time Warner and Comcast. This multi-award winning company has been around long enough to give us confidence in their stability and let us know they have it together! Here is what I have learned from researching American Support:
What Jobs does American Support Offer?
As I list work at home jobs on the job board I always get excited to find listing for American Support. It seems many of the readers are excited for the opportunity and word spreads fast! American Support hires Customer Service Reps to work remotely from the comfort of their home office.
What is the Training like at American Support Like?
Training is done entirely online via LIVE webinars and online courses. Training is ongoing. Initially you will train for 80 hours to be introduced to the position. Then you spend at least 40 hours working in a 'shelter period'. Which, I would expect to mean you work while having someone there to help- not entirely on your own yet.
Then to keep you up to date and keep the communication lines open- American Support has weekly team meetings, a minimum of one hour of direct training a week along with access to thousands of online personal and professional developmental courses.
(training is paid)
Does American Support hire Employees or Independent Contractors?
Hiring is done under an Employee basis.
What type of Benefits does American Support offer?
As a Full-Time Employee of American Support you can expect to receive:
Personal Time Off-  6 recognized holidays, up to 21 days of Paid Time Off, and bereavement leave.
Health Benefits- Through United Health you will be offered several Health Insurance Plans and the choice to take advantage of a Flex Spending Account.
Additionally, employees can add other insurance benefits, such as Life Insurance, Short-Term Disability Insurance, Long-Term Disability Insurance, Dental Insurance, and Vision Insurance.
As a Part-Time Employee of American Support you receive:
Personal Time Off that includes 6 recognized holidays, up to 10.5 days of Paid Time Off and bereavement leave.
This is pretty generous considering most part-time jobs do not offer any type of time off as a benefit!
What is the Pay to work as an American Support CSR?
From what I can find around the web you can expect a pay rate ranging from $8-9.25.
Pay is weekly via  Direct Deposit or the choice of an ADP TotalSource Pay Card. However, their FAQ section says they also pay via paper check but I cannot confirm if they still do.
Need Easy Extra Cash?
Pinecone Research, a leading name in online survey panel honesty, absolutely guarantees $3 cash for every survey you complete!
Take advantage of their time limited New Membership drive and register NOW. Join today: 100% free!


Is American Support the same as LiveOps?
Many people become confused when going through the application and hiring process when they see mentions of LiveOps. From my understanding- American Support is NOT a part of LiveOps.
LiveOps has created a a nice platform for call centers and they lease this program out- so you may see LiveOps branding at times but know that you work for American Support.
In What States does American Support Hire?
After all my research I did not find a specific list of states American Support hires in. Their job listings do not restrict location either. However, I have sent in a query to American Support and when I have a confirmed response I will post it here.
How Does American Support Support Part-Time Employees?
Working part-time can provide flexibility and work-life balance. 
American Support understands the needs of part-time employees and offers several forms of support to ensure their success. 
Whether you're seeking additional income or balancing work with other commitments, American Support strives to provide a positive and supportive environment. 
Here are some of the ways American Support supports its part-time employees:
Flexible Scheduling Options
One of the key benefits for part-time employees at American Support is the availability of flexible scheduling options. 
Tailored work hours – American Support recognizes that part-time employees may have specific availability constraints. 
Therefore, they strive to accommodate individual preferences and create schedules that align with employees' needs.
Comprehensive Training and Development
American Support is committed to providing comprehensive training for its part-time employees. 
Thorough onboarding – When you join American Support as a part-time employee, you will receive thorough onboarding to ensure you are well-equipped to handle your responsibilities. 
This includes training sessions and resources designed to familiarize you with the role and company procedures.
Ongoing Support and Communication
Part-time employees at American Support receive ongoing support and open lines of communication. 
Regular team meetings – American Support holds regular team meetings to keep employees connected and informed about company updates. 
These meetings provide an opportunity to address questions, receive feedback, and foster a sense of belonging within the team.
Access to Professional Development
American Support values the growth and development of its employees, including part-time staff. 
Personal and professional courses – As a part-time employee, you have access to thousands of online personal and professional developmental courses. 
This enables you to enhance your skills and expand your knowledge, contributing to your professional growth.
Competitive Benefits Package
Even as a part-time employee, American Support offers a competitive benefits package. 
While specific benefits may vary, personal time off is provided, which includes recognized holidays, paid time off, and bereavement leave. 
This ensures that part-time employees can enjoy well-deserved breaks and attend to personal matters when needed.
Opportunities for Advancement
American Support values internal growth and promotes opportunities for advancement. 
Career growth pathways – If you are interested in advancing your career within the company, American Support provides clear pathways for growth. 
They offer guidance and support to help part-time employees transition into higher-level positions, should they wish to pursue such opportunities.
Is American Support Hiring Now?
As of now (the date of this post) American Support is hiring! Check out their current job listings.
Want more information about American Support? Read over their FAQ page which covers a lot of great information.
Related Posts:
Earn Everything… nearly!
Join Opinion Outpost, one of the few faithful and honest survey panels and earn cash and gift cards for your opinion. Stack your points and redeem them: Simple! No hidden fees and completely free!


Earn Everything… nearly!
Join Ipsos iSay, one of the few Faithful and Honest survey panels and earn prizes, gift cards and donations. Stack your points and redeem them: Simple! No hidden fees and completely free!