17 The Best Apps for Making Free International Calls (Android & Iphone)
Updated on: by Amy Kennedy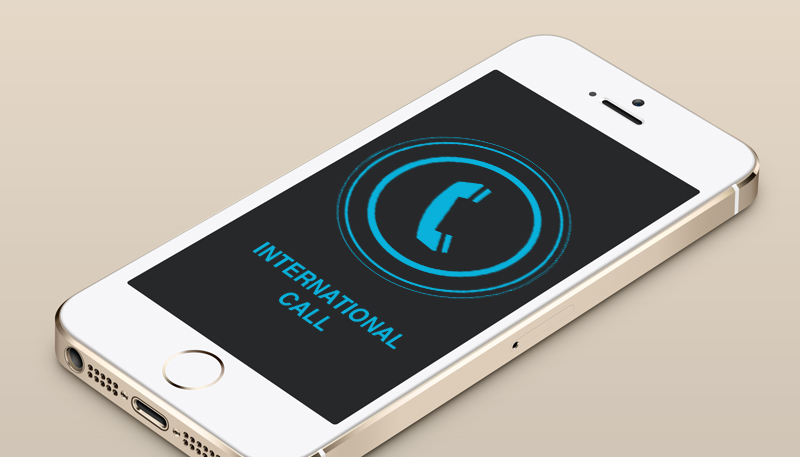 The world is such a global village!
Need Easy Extra $350+/Month For Free?
Unlike in the previous centuries, we can now easily travel to any part of our mother earth.
I can be in the United States of America while my parents are in the United Kingdom and my siblings somewhere in Africa exploring.
With the family so much apart, it goes without saying that we would need to maintain constant communication.
We would need to check up on each other frequently; I would be dying to find out from my siblings what fun am missing out in Africa, and our parents would really want to know what their children are up to.
For us to talk to each other, it would mean making international calls.
Now in the past, this would have been very expensive, and it can still be quite costly today.
Lucky for you and I, we now have several apps we can use to make free international calls.
Allow me to inform you how to call overseas for free.
Maybe you have been spending too much money making international calls, or you have even been avoiding making those calls.
With the calling apps, I am about to describe to you, you and your wallet will be at ease for once.
You never know, you might have already heard of these apps.
Better yet, you could be even using them.
But the question is, are you aware that you can use them to catch up with your loved ones from anywhere in the world?
The Best Free International Call Apps
1. WhatsApp
This app is so popular right now that it would be almost surprising if you have not yet heard of it.
The app has now over one billion worldwide users, and it keeps receiving incredible reviews.
Need Easy Extra Cash?
Pinecone Research, a leading name in online survey panel honesty, absolutely guarantees $3 cash for every survey you complete!
Take advantage of their time limited New Membership drive and register NOW. Join today: 100% free!


Apart from making free international calls, this app also allows you to communicate through text, and send video and audio recordings.
WhatsApp tops the list of free international calling apps.
In 2014, the founder of Facebook Mark Zuckerberg acquired the app for $19 billion. (So much worth!)
The app is available for iOS, Android, Blackberry and Windows mobile devices as well as Windows and Mac computers.
You will make calls for absolutely free, especially if you are using a Wi-Fi connection; data charges may apply if you use your own data.
Moreover, all your data will be protected using a strong end-to-end encryption.
Personally, I use WhatsApp a lot.
My siblings and I even had to teach our parents how to use the app so they can also enjoy its benefits and advantages.
So if you have not been using it too, it is high time you considered it.
Get this app on:
2. Skype
Most businessmen and women are highly familiar with this particular app.
This is because it is commonly used to carry out conference calls; it can seamlessly make video calls and group video calls among business partners who are in different locations of the world.
Skype-to-Skype calls are always free anywhere in the world.
It is also probable that the app is available for whatever device you are using; it available for a broad range of cell phones, computers, smart TVs, tablets and even gaming consoles.
The app is very reliable and amazingly easy to use.
More than often when we are apart, my parents use this app to talk to my brothers and me.
They say they love it because they not only get to hear our voices but also see our faces.
That way they can look into our eyes and see if we are lying about something.
Apart from making free voice and video calls, you can also:
Send instant messages.
Share photos as well as video messages.
Take part in a group chat with up to 300 other people.
Participate in a group voice call with up to 25 people.
Get Skype on:
3. IMO
This is also another free international calling app that lets you keep in touch with friends and family all over the globe.
Whatever device you and your loved ones use, IMO allows you to make free video and voice calls, as well as send unlimited number of messages overseas.
You will also be able to group chat with friends and family and share pictures too.
Originally, the app was just a messaging app, but it has now risen to one of the best free overseas call apps.
I have a cousin who is very loyal to this app, and anytime she feels like contacting me she would always use IMO.
To get this app, go to:
4. Viber
Viber is somewhat similar to the WhatsApp app.
Just like the other apps, this one allows you to make free international calls, and you can also text and share photos with another Viber user.
Something unique about it is that you also get to make calls to landline and mobile numbers using the Viber Out feature.
Earn Everything… nearly!
Join Opinion Outpost, one of the few faithful and honest survey panels and earn cash and gift cards for your opinion. Stack your points and redeem them: Simple! No hidden fees and completely free!


Just like WhatsApp, Viber will use your phone's internet and will also easily integrate with your phone's contact list.
The app is available for Windows 10 and Android mobile phones, iOS, Mac and Windows computers.
Get Viber on:
5. Google Voice
This App may not facilitate free international calls worldwide, but it still lets you call for free.
With Google Voice, you will only be able to make calls to Canada and the United States of America.
The app gives you a free phone number to use for calls, texts, and voicemail.
Those outside the United States or Canada can make calls using Hangouts on an Android device, a computer or iOS.
Google is a great employer.
Therefore if you are also a writer, you can promote your work and make money at the same time by allowing Google to place ads on your site.
To get Google Voice, go to:
6. LINE
Are you a lover of emojis and stickers?
If so, this app is perfect for you.
I remember sometime back I installed this app so that I can piss my little brother off with endless emoji conversations.
When communicating via text, he would use words, but I would only reply with stickers.
Line app is highly utilized in Asia, but it has also made its way throughout the world and has won over more than 600 million users.
With it, you will be able to make free international voice calls, share pictures and send free messages all over the world.
It is also possible to make group calls with up to 200 people.
The app is just like one huge emoji network.
It is so colorful and fun and will make your text conversations more exciting.
Personally, I enjoyed using Dragon and Pokémon stickers more.
Get LINE on:
7. PopTox
This app is a service based on a web browser that also allows you to make free international calls.
PC users and lovers are largely advised to consider this app.
The app will allow you to make free calls online without registration.
It is straightforward to use, and it connects your call to more than 1000 carriers all over the world.
I have used this app twice or thrice when my phone gave me problems. I must say, it was worth the try.
Find this app on here then call whichever number you like from your web browser.
8. ooVoo
With this app, you will be able to:
make free long distance calls.
Send instant free messages.
Make group video calls with up to 12 people at a go.
This app is available for PCs and Macs, Android, Amazon Fire, iOS and Windows phone devices.
Most users of this app are the youth.
To get this app, go to:
9. VoIP Stunt
This is yet another free international calling app.
It is a software program for the computer that you can use to make free calls to any country that is on the company's approved list.
These foreign countries include Spain, France, Germany, and Japan.
To use VoIP Stunt, your computer should be running a Windows 7 or higher.
Also, you will have to install the app before proceeding to make calls.
Find it on:
10. Voxofon
This app is available for Android and iPhone devices.
With it, you will be in a position make free and unlimited international calls, send unlimited international messages, and share photos as well as videos.
The app is cheap and quite easy to use.
Click to get:
11. Fring
Fring allows you to make both free voice and video calls all over the world.
You can also make group calls with friends. Use it on your smartphone, tablet or even laptop.
Get Fring on:
12. Facebook Messenger
Facebook users are nearly over one billion.
That is where you easily connect with long lost friends and family.
Moreover, on Facebook, you can make extra cash via MyLikes.com.
I was recently shocked when I reconnected with my home neighbor with whom I played when I was about seven years old.
Therefore, with Facebook Messenger in place as another free international calling app, imagine how many people you will be able to connect with.
The audio quality of the app is excellent.
Find this app on:
13. Tango
Use this app to:
Make free international video calls.
Share videos and photos.
Send free messages.
Participate in group chats.
Click below to get:
This app is praised for its strong encryption, speed, and security.
Telegram enables free voice calls to other users who have the app installed.
It is available on iOS, Android, and desktop systems.
Besides voice calling, it also supports texting, and sharing of photos and videos.
It also lets you create group chats with up to 200,000 participants.
Get this app on:
Signal is another application that places a high emphasis on security and privacy.
It allows end-to-end encrypted voice and video calls, keeping your conversations private.
It also provides the feature of disappearing messages for added security.
Signal is available on Android, iOS, and desktop platforms, making it an excellent choice for those concerned with privacy.
Get this app on:
WeChat is a widely popular app, particularly in China, with over a billion active users.
It's available for Android, iOS, and desktop systems.
Besides providing free international calls, WeChat also supports text messaging, photo and video sharing, and even money transfers.
Its integration with various other services makes it a versatile choice.
Get this app on:
ZOOM is primarily known for its video conferencing features, but it also supports voice calls.
It's available on Android, iOS, and desktop platforms.
You can hold voice or video meetings with up to 100 participants in the free version, making it an excellent choice for business users.
It also supports screen sharing, which is useful for presentations and collaborations.
Get this app on:
Make Free International Calls with the App of your Choice
From the apps I have just outlined and explained, it is now time for you to make your choice.
So which one is it?
You know better.
Whatever app you choose, ensure that it can be utilized on the device that you plan it for.
Also, most of these apps will only work if you connect with people who use the apps as well.
Therefore, if it is Skype that you really prefer, consider luring your friends and family into installing the app themselves.
Personally, I have tried most if not all of the above apps.
I like some more than others, but the bottom line is, whenever I used any of the apps, I managed to make a free call. That is what matters the most.
Resources:
You may end up not using any of the above mentioned free calling apps.
But that does not mean that you cannot reduce your calling rates whatsoever.
Alternatively, your service provider may have offers that can make calls cheaper.
Click the below examples to learn more on how you can save money.
Related Posts:
Earn Everything… nearly!
Join Ipsos iSay, one of the few Faithful and Honest survey panels and earn prizes, gift cards and donations. Stack your points and redeem them: Simple! No hidden fees and completely free!