13 Best Apps and Tips to Help You Make Money to Lose Weight
Updated on: by Amy Kennedy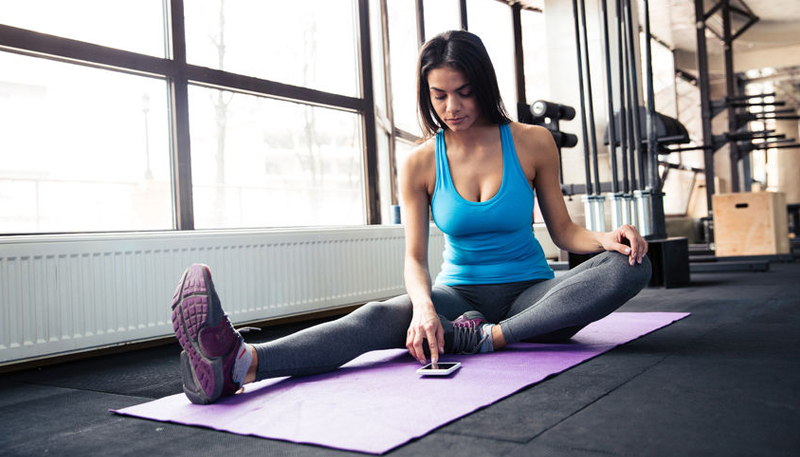 Today's "Make Money Motivation" lesson is going to show you how to lose weight and get paid for it.
Need Easy Extra $350+/Month For Free?
Seriously.
It sounds too good to be true, I know.
I mean, what company in its right mind would ever pay someone to lose weight?
What good does it do the one paying?
Well, you know how they say there's an app for everything?
Surely, you've heard of apps that help people lose weight.
Either they offer fun exercise videos or help you track your calories or keep journals of your nutrition goals.
There are some other weight loss apps that will pay you for the weight you've lost.
How's that for motivation?
As if you needed one more reason to get fit and look great during the upcoming bikini season, now you can have the extra kick in the bum you need to stick with an exercise regimen and healthy diet.
Apps That Pay to Lose Weight
Not everyone has the money to pay for expensive meal plans and diets that help you lose weight.
Even most of the exercise programs you can buy on DVD or through streaming networks can be expensive to get started.
Money, actually, is one of the top reasons why people find it difficult to stick to an exercise routine or diet.
They can be expensive!
So it's probably refreshing to hear that you can lose weight using a FREE app and can even win some money for meeting your goals.
Need Easy Extra Cash?
Pinecone Research, a leading name in online survey panel honesty, absolutely guarantees $3 cash for every survey you complete!
Take advantage of their time limited New Membership drive and register NOW. Join today: 100% free!


That sounds way better than paying hundreds of dollars a month for a subscription meal service, doesn't it?
Let's learn about these apps!
You may already have a fitness tracker or an app that helps you track your sleep patterns, how many steps you walk in a day, and how many calories you consume with each meal.
But does it pay you to stay on top of it all?
Probably not!
Achievement, however, does pay you for all of it.
Achievement connects with tons of other fitness apps and trackers, like your Fitbit and Samsung Health app.
There's no need to sign onto every app anymore because you can get all your information through Achievement.
Anytime you do anything health-related using the app, you'll receive points.
Every 10,000 points is equivalent to $10!
Redeem your earnings within 7 business days by transferring your cash to your PayPal or bank account.
Bounts is another app available for iOS and Android devices that pays you to get in shape.
This app is all about challenges that help you maintain a healthy lifestyle.
You'll connect your favorite fitness apps to Bounts and earn points when you complete different activities, offers, and challenges.
You can use the points you earn to score discounts or free stuff from your favorite retailers, or even to bet against yourself and earn prizes.
Feeling confident in your weight loss ability?
Then you should totally download DietBet, the app that pays you to bet on your fitness goals.
There are several weekly challenges that you can enter.
You'll see what the amount of the pot is before you start and how many players are involved.
You will, of course, need to pay money to enter the bet because that's how each challenge has a pot up for grabs!
The more people who enter, the higher the pot will be.
You'll need to verify your weight by taking photos of you on the scale.
If you meet the challenge rules, then you could wind up with some extra cash at the end, split among all players who met the goal!
HealthyWage is one of the most popular diet betting apps around.
This one is an especially good app to use with teams of people, like your favorite moms or coworkers, because you can create group challenges with people you know.
You can even create personal challenges that allow you to win money for betting that you can reach a specific goal.
Check out the prize calculator to get an idea of how much you can win based on how much you bet and what your goals are.
You may have seen a Higi kiosk at your local pharmacy.
They're the machines that let you sit down and get your heart rate, blood pressure, and other important health information.
Earn Everything… nearly!
Join Opinion Outpost, one of the few faithful and honest survey panels and earn cash and gift cards for your opinion. Stack your points and redeem them: Simple! No hidden fees and completely free!


These machines are a great way to monitor your health between doctor visits.
When you download the Higi app, you can connect it to these kiosks to keep track of all your information within the app.
Not only that, but Higi also motivates and rewards you when you complete fun health challenges.
You'll earn Higi Points just for visiting a kiosk and tracking your vitals, monitoring your exercise and daily steps, and by connecting your fitness apps and devices.
You can also compete in challenges with other Higi users to win more rewards!
You can view your points within the app and redeem them for various prizes and discounts, like 20% off any iHealth device.
If you love to run, then Runister is the app for you.
Like some of the others I've mentioned here, this app will also pay you to exercise – but it's strictly focused on the running and jogging lovers of the world.
You'll get $0.08 (8 cents) for every mile you run, so long-distance runners can definitely make some decent cash.
After you finish your run, you'll complete a survey with some questions based on your lifestyle.
Then, you'll see your rewards!
You can withdraw your money to your PayPal account. You need a minimum of $5 to withdraw.
This app is currently only available for iOS devices.
If you have the Walgreens app and are a member of the Balance Rewards program, you can earn points for doing health-related things like walking, taking a blood pressure test, and weighing in.
As a Balance Rewards member, you have a ton of ways to make money at your fingertips, from shopping at your local Walgreens to refilling prescriptions.
This app will work best when you combine all of your Walgreens activities into its usage.
You might as well get rewarded for healthy activities too!
Once you receive enough points for a reward, you can use your cash reward toward a Walgreens purchase.
Save up your points to redeem them for the ultimate reward – $50 toward your purchase!
Wellcoin is an Android-only app that rewards you in a virtual currency when you do healthy things.
Connect to your other fitness devices and apps and let Wellcoin track everything you do for your health.
For example, you can log how long you sleep, what you ate for breakfast, how far you walked on your lunch break, and what your morning weight was.
Receive Wellcoins for your activities and then redeem them for exclusive discounts, deals, products, services, and more.
Other Ways to Cash in on Your Health
If spending more time on your phone isn't your idea of the best way to get healthy, don't worry.
There are some other ways that you can cash in on your love for getting fit and staying healthy!
Become a Fitness Instructor
A lot of fitness enthusiasts are ditching their 9 to 5s and making a career out of staying fit and helping others do the same.
Essentially, they become freelance fitness instructors who offer personal training sessions or classes to people who want their help.
The beauty of this is that you can be as business-minded or relaxed about it as you want to be.
You don't have to shell out hundreds of dollars per month to rent a fitness studio.
Instead, offer classes in your backyard or your basement with your close friends and their friends.
Or, you can check with your local YMCA and gyms to see if they would want to partner with you to fill in any gaps they might have through the week with fitness instruction.
You can even create YouTube videos and reach out to a large audience all over the world!
The sky's the limit with this idea.
Start a Fitness or Diet Blog
You'll also have quite a big opportunity to reach others all over the world with a fitness blog or a blog focused on your favorite diet.
Ketogasm, for example, is a top blog for women who are on the keto diet, one that focuses on a very limited carb, moderate protein, and high-fat lifestyle.
DitchTheCarbs is all about helping people navigate a low-carb lifestyle in a healthy way.
Diet blogs are huge because people want guidance when they're starting a new diet or lifestyle.
The same goes for fitness blogs.
FitBottomedGirls is one of the best examples of a fitness blog that helps women get healthy through mindful eating, exercise tips, motivating stories, and more.
It's possible that creating a blog like this can even help you stay on track with your own fitness goals by holding yourself accountable!
Once you have a few months of helpful, engaging posts under your belt, you can start thinking about monetizing your blog.
Learn how to run ads on your blog!
You can also make money by writing guest posts for other blogs and online publications, becoming an affiliate for your favorite fitness and health brands, and partnering with your favorite brands for sponsorships.
Deliver Stuff with Your Bike
Postmates can help you stay more active and make money while doing it.
It's a win-win!
Postmates is a delivery service that partners with independent contractors to deliver food, supplies, or whatever someone in your neighborhood might need.
You don't technically have to own a car to start delivering with Postmates.
You can ride your bike and get your exercise in while you make money!
There's no schedule to deal with either.
Just log into the app, signal that you're ready to work, and find people who need your help.
You'll get your cash within 4 to 5 business days.
Start a Direct Sales Business
The thought of jumping on the direct sales bandwagon might be enough to make your skin crawl.
Who needs another LuLaRoe consultant or Avon rep in the neighborhood?
I get it.
But the reason you might be so scared to start pestering your friends and family to buy some goods from you is because you haven't found a company you're 100% passionate about.
However, there are a lot of health and fitness direct selling companies out there that you may not know much about and they could be the perfect opportunity for you to start with.
Isagenix is a popular company that sells weight loss supplements, performance shakes, and more.
Le-Vel also focuses on health and wellness products that help you lose weight, manage stress, and enhance your mood and energy level.
Find a company that you love – and whose products you'd actually use – and you'll feel a lot more comfortable selling its products without feeling like a fraud.
Get in Touch with Your Insurance Company
Something a lot of people don't know (because most insurance companies don't necessarily advertise this) is that they may have fitness benefits attached to their insurance plan.
Some Caresource plans, for example, have an Active&Fit program that offer low-cost gym or fitness club memberships to cardholders.
Humana offers a program called Go365, which rewards you for healthy activity, much like the apps I talked about above.
When you rack up enough points, you can redeem them for one of the prizes in the catalog!
UnitedHealthcare's Motion program can give you up to $4 in rewards, eligible as credits toward your health reimbursement account (HRA), for tracking your physical activity!
If you're not sure if your insurance provider has a program like this, call customer service.
And if they don't, at least you'll have proof that their competitors do. Hopefully, that will spark a change!
Read Also: Top 14 Apps That Pay You to Exercise, Get Fit, and Stay Healthy
Conclusion: How to Get Paid to Lose Weight
You have a lot of options when it comes to your health.
Who knew that making money would be one of them?
We know that getting healthy and eating right are the most important things.
But you really can get paid to get healthy. There's no harm in using money as motivation to stick to your goals.
And, it's an awesome reward for all the hard work you're putting in!
How do you motivate yourself to stay healthy and fit?
Have you tried any of the apps or tips above to earn some cash?
Let us know your thoughts in a comment below!
Related Posts:
Earn Everything… nearly!
Join Ipsos iSay, one of the few Faithful and Honest survey panels and earn prizes, gift cards and donations. Stack your points and redeem them: Simple! No hidden fees and completely free!