11 Ways to Avoid Scammers on eBay
Updated on: by Amy Kennedy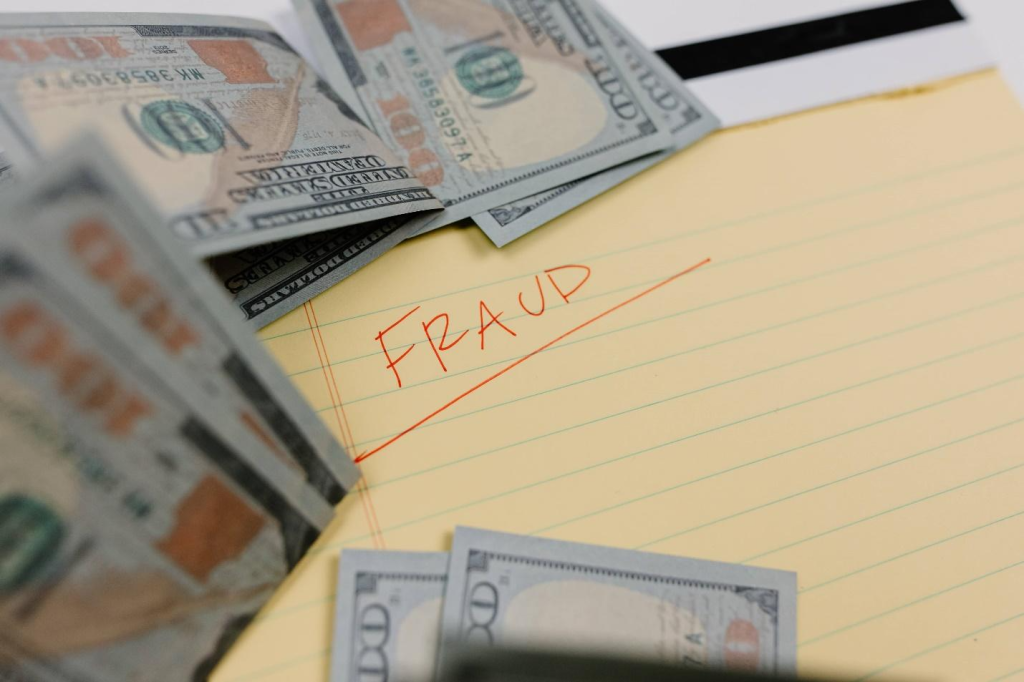 With just a few clicks, you can explore a vast array of products, discover hidden gems, and have your heart's desires delivered right to your doorstep.
Need Easy Extra $350+/Month For Free?
It's a modern-day retail adventure like no other.
However, in this vast digital marketplace, where countless transactions take place daily, there's an unfortunate reality that lurks beneath the surface.
Scammers, those cunning tricksters of the virtual realm, are ever-present, ready to take advantage of unsuspecting buyers, leaving them feeling deceived and disillusioned.
But there are ways you can outsmart them and protect yourself while shopping on eBay.
What Does Scamming on eBay Involve?
Scamming on eBay involves various deceptive tactics employed by fraudsters to exploit unsuspecting buyers and extract money or personal information from them.
These scams can take different forms, and it's crucial to understand the common techniques used by scammers to avoid falling victim to their schemes.
Here are some prevalent types of scams seen on eBay:
Non-Delivery Scams: Sellers accept payments but fail to deliver the purchased item or provide fake tracking information.
Counterfeit or Fake Merchandise: Scammers list counterfeit or fake products as genuine items, often at enticingly low prices.
Phishing Scams: Fraudsters send fraudulent emails or messages pretending to be from eBay or PayPal, attempting to steal personal information or login credentials.
Shill Bidding: Scammers artificially inflate auction prices by using multiple accounts or collaborating with others to bid on their own items.
Unauthorized Account Access: Fraudsters gain unauthorized access to eBay accounts, potentially leading to unauthorized transactions or identity theft.
Smart Strategies to Stay One Step Ahead of Scammers on eBay
There are a number of approaches you can take to protect yourself from scammers on eBay.
By implementing these smart strategies, you'll be equipped to navigate the online marketplace with confidence and peace of mind.
1. Research, Research, Research: Thoroughly Vet Sellers Before Making a Purchase
When shopping on eBay, it's crucial to conduct thorough research on sellers before making any purchase.
Utilize eBay's seller rating system to assess their reputation and performance.
Read buyer reviews to gauge their trustworthiness and look for positive feedback from previous transactions.
Additionally, consider performing a quick Google search using the seller's username or email address to uncover any potential red flags or complaints outside of eBay.
By investing time in research, you can make informed decisions and avoid dealing with scammers.
2. Trust Your Instincts: Be Cautious and Listen to Your Gut Feeling
Trusting your instincts is paramount when it comes to avoiding scammers on eBay.
Need Easy Extra Cash?
Pinecone Research, a leading name in online survey panel honesty, absolutely guarantees $3 cash for every survey you complete!
Take advantage of their time limited New Membership drive and register NOW. Join today: 100% free!


If a deal seems too good to be true, it probably is.
Be cautious of sellers who exhibit suspicious behavior, such as pressuring you for immediate payment or avoiding direct answers to your questions.
If something feels off or raises doubts, consider looking for alternative sellers or products.
Remember, your gut feeling is a powerful tool in protecting yourself from potential scams.
3. Secure Payment Methods: Protect Your Financial Information
Using secure payment methods is essential for safeguarding your financial information on eBay.
Opt for trusted platforms like PayPal that offer buyer protection and assist in resolving disputes.
Avoid making direct wire transfers or paying with cash, as these methods offer limited recourse in case of scams.
By using secure payment options, you add an extra layer of security to your transactions and minimize the risk of falling victim to scammers.
4. Communication Matters: Stay Within eBay's Messaging System
Communicating with sellers through eBay's messaging system is crucial for maintaining a record of conversations and protecting yourself from scams.
Avoid off-platform communication requests from sellers, as they may be attempting to bypass eBay's security measures.
Report any suspicious messages or emails asking for personal information to eBay's customer support.
By staying within eBay's messaging system, you can ensure a transparent and secure line of communication.
5. Scrutinize Product Listings: Pay Attention to Details
When browsing product listings on eBay, it's important to scrutinize the details to avoid scams.
Pay close attention to product descriptions, images, and pricing. Scammers may use stock images or offer unrealistically low prices to lure unsuspecting buyers.
Look for clear and detailed product information, including condition, specifications, and any potential flaws or defects.
Be cautious of sellers who use generic or vague descriptions, as they may be hiding important details that could indicate a scam.
6. Stay Informed: Keep Up with eBay's Security Measures
Staying informed about eBay's security measures and updates is essential for protecting yourself from scammers.
Regularly review eBay's guidelines and resources on avoiding scams and fraud. Stay up-to-date with their recommendations for safe shopping practices.
By being aware of the latest security features and guidelines, you can stay one step ahead of scammers and shop confidently on eBay.
7. Check Return and Refund Policies: Ensure Buyer Protection
Before making a purchase on eBay, it's essential to check the seller's return and refund policies.
Familiarize yourself with eBay's return policy to understand your rights as a buyer.
Ensure that the seller offers a reasonable return window and covers return shipping costs if the item doesn't meet your expectations.
If a seller refuses to provide a reasonable return or refund, escalate the issue to eBay's customer support for assistance.
8. Maintain Strong Account Security: Protect Your eBay Credentials
To safeguard your eBay account from scammers, it's crucial to maintain strong account security.
Create a unique and complex password that combines letters, numbers, and symbols.
Consider enabling two-factor authentication to add an extra layer of protection.
Be cautious of phishing attempts and never share your eBay login credentials or personal information with anyone.
Regularly monitor your account activity and report any unauthorized access or suspicious activities to eBay's customer support.
By prioritizing account security, you can minimize the risk of unauthorized access and potential scams.
Earn Everything… nearly!
Join Opinion Outpost, one of the few faithful and honest survey panels and earn cash and gift cards for your opinion. Stack your points and redeem them: Simple! No hidden fees and completely free!


9. Educate Yourself on Common Scams: Stay Informed
Knowledge is power when it comes to avoiding scams on eBay.
Educate yourself about common scams that occur on the platform, such as fake merchandise, phishing attempts, or overpayment scams.
Stay informed about the latest scamming techniques and learn how to identify red flags.
eBay provides resources and educational materials on their Security Center to help you understand and recognize potential threats.
By staying informed and educated, you can proactively protect yourself from falling victim to scams.
10. Engage with the eBay Community: Seek Guidance and Share Experiences
Engaging with the eBay community can be a valuable resource in avoiding scammers.
Participate in forums, discussion boards, or social media groups dedicated to eBay buyers.
Seek guidance from experienced buyers who can provide insights and tips on how to spot scams.
Share your own experiences to help others stay vigilant.
By being an active member of the eBay community, you can leverage collective knowledge and support to navigate the platform safely.
11. Report Suspicious Activity: Help Protect Others
If you come across suspicious sellers or encounter scams on eBay, report them immediately.
Use eBay's reporting tools to flag fraudulent listings, suspicious messages, or any other activity that raises concerns.
By reporting suspicious activity, you not only protect yourself but also contribute to the overall safety of the eBay community.
Your actions can help eBay take appropriate measures against scammers and prevent them from victimizing others.
Wrap Up
In the vast digital marketplace of eBay, scammers are an unfortunate reality that can prey on unsuspecting buyers.
However, by arming yourself with knowledge and implementing smart strategies, you can navigate the platform with confidence and minimize the risk of falling victim to scams.
Remember, staying one step ahead of scammers requires vigilance, caution, and an understanding of the tactics they employ.
Related Posts:
Earn Everything… nearly!
Join Ipsos iSay, one of the few Faithful and Honest survey panels and earn prizes, gift cards and donations. Stack your points and redeem them: Simple! No hidden fees and completely free!