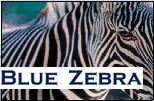 As many of you know, the job leads section has been a huge hit. Not only is it helpful for you work at home job seekers but also teaches me what is stirring the most interest.
Need Easy Extra $350+/Month For Free?
If you are following the Job Leads section regularly or doing your own work at home job searches, then you know just how common Appointment Setting/Lead Generating jobs are. But how much do you really know about it and do you know if it is something you would pursue?
I chose one of the most well-known appointment and lead generating companies that offer work from home to review. My intention for this is not only to learn about Blue Zebra but also about the job type- so you can decide if you should pursue those appointment setting and lead generating job openings! Or, if you qualify, you may just like what you see with Blue Zebra and choose to pursue an online career with them!
Tell Me About Blue Zebra!
Blue Zebra began offering services in 1989 as The Sales Executives Organization. They currently do business under the name Blue Zebra, which I think has a very nice catch to it. I wonder where the name came from!?
Blue Zebra offers cold calling for clients to create leads that will help generate sales. This gives their client a leg up and is sort of like a middle-man that warms up the potential customer before the actual sale is presented.  Many businesses use this type of service to ensure their time is of the most value and to increase their sales.
Blue Zebra is a highly respected and well-known company in this field that offers agents the opportunity to make a living while working from home.
What is an Appointment Setter (Lead Generator)?
Appointment setters work from their virtual office handling outbound calls to people who are not expecting the phone call. This truly takes a strong person who can easily let rejection roll of their back. You know how it is! How do you act when a random person calls you and interrupts your day to try to get you to listen to their sales pitch? Well, there are people who are not as nice as you and react in a very harsh way! So, do not even consider this type of work (cold calling outbound) if being called names or being yelled at would make you cry. But if you can be understanding of the reactions and not take it personally, then you are made for this work!
The appointment setting work I had done (not with Blue Zebra) expected me to be able to persuade the listener to not feel obligated but to simply want to know and learn more. The job for me was to set up a time that someone can call them back and tell them more about the product or service! While it would seem you are not making a 'sale'…you DO need a sales personality! You are selling the idea of the product or service and to accept the invitation to learn more. I find it to be a more difficult job than sales! But know that appointment setting, especially with Blue Zebra, can pay well enough to make it worth it!
How Much Does Blue Zebra Pay?
In addition to the $15 – $25 per hour to start (based upon experience and skill level). There is a lot of potential for raises and even bonuses! Blue Zebra even pays weekly and offers direct deposit!!
Need Easy Extra Cash?

Pinecone Research, a leading name in online survey panel honesty, absolutely guarantees $3 cash for every survey you complete!
Take advantage of their time limited New Membership drive and register NOW. Join today: 100% free!


Does Blue Zebra Hire Employees or Independent Contractors?
Blue Zebra hires Independent Contractors for their work from home positions. This does mean you should consult a tax professional to understand what will be expected of you at tax time. Understanding things like tax write-offs and how much to set aside each paycheck to ensure you do not owe Uncle Sam next April is very important when you work as an Independent Contractor. But it also means you have a bit more control over your work, methods and schedule.
Does Blue Zebra Hire Outside of the United States?
Blue Zebra does hire outside of the US but only in Canada.
How Flexible is the Schedule at Blue Zebra?
It seems Blue Zebra is semi-flexible. You have to "be available 4,6 or 8 hours per day from 8:00 a.m. – 5:00 p.m. EST for 5 days per week for a total of 20 to 40 hours," according to their website.
What Equipment Do I Need to Work with Blue Zebra?
All of the typical home office equipment is needed to work with Blue Zebra, however, I believe you would have one advantage! No separate phone line needed! You do need the standard: Computer, Microsoft Office, All in One Printer, fax (I use free online services to send faxes without having a fax machine) and high-speed internet.
What Kind of Experience Do I Need to Work at Blue Zebra?
If you are new to Outbound calling then you will not qualify to work with Blue Zebra but should keep an eye on the job lead board for others hiring outbound callers where you can gain experience. Blue Zebra requires at least two years of cold-calling expertise.
How Can I Learn More About Blue Zebra and Apply?
Blue Zebra gives a lot of great information on their site, where as of the date of this article posting- they are claiming to need 10 new qualified appointment setters!
You can also learn more by reading over a review at TheWorkFromHomeLounge.com which I found to be very helpful!
Related Posts:
Want more money?

Easy Extra Cash! Join the famed Nielsen Computer and Mobile Panel site, install the app and earn rewards just for using the Internet as you do today! Nielsen gives away $10,000 each month.
Guaranteed 100% free membership.