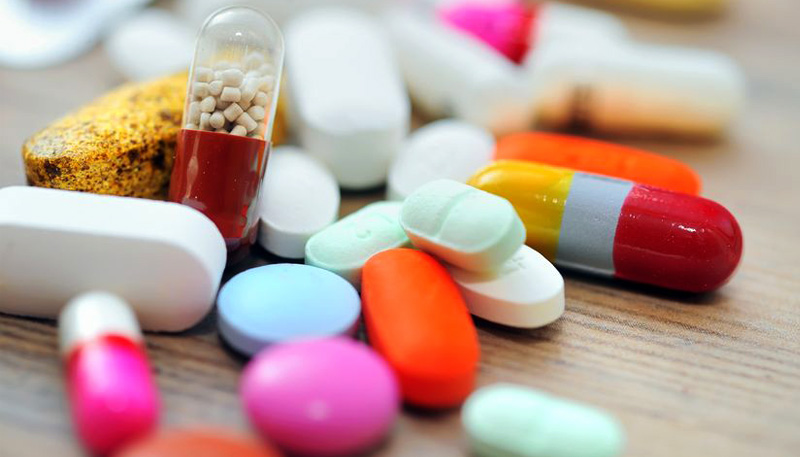 Yes, I realize this is a bit out of the box.
Need Easy Extra $250+/Month For Free?
Either you consider this a viable option, or you think it's crazy enough that you just have to know more.
Either way, here we go.
Let's talk about how you can earn money for medical research.
Medical studies are a necessary part of medical research.
The National Heart, Lung, and Blood Institute states that "clinical trials produce the best data available for health care decisionmaking," in this article on clinical trials.
Help medical researchers develop better medicine, and get paid for it.
Sounds great to me.
Due to the extremely varied medical issues that people can face, there are dozens of medical trials occurring at any given time.
And you don't have to be ill to participate in a medical trial, either!
Many studies need healthy volunteers to examine for baseline data.
Before you dive in, allow us to give you a little bit of background information.
What it Means to be a Human Guinea Pig for Money
According to the U.S. National Library of Medicine, there are two types of clinical trials.
The first is a clinical trial.
Participants in clinical trials receive specific medical interventions.
The second is an observational study.
In an observational study, participants undergo specific assessments by health researchers to determine their health outcomes.
Clinical trials are more invasive than observational studies, because they generally involve the participant undergoing a treatment or taking a medication while researchers record the results.
However, because they are more invasive, medical trials typically pay quite a bit more.
Observational studies require less time and commitment, and therefore receive lower pay.
There are a few different resources for finding medical trials to participate in.
Here are some websites that have lists of clinical trials accepting participants.
This government-funded website is the most reputable source for finding active clinical trials.
Not only does the site provide resources for finding opportunities, it also provides in-depth information about how the trials are conducted.
Want more money?

Easy Extra Cash! Join the famed Vindale Research site and earn rewards by doing nothing more than sharing your experience of using the internet. Guaranteed 100% free membership.


At the time this article was written, there were over 250,000 clinical trials available throughout 50 states and 200 countries.
Their search function allows you to narrow those results down in three ways.
You can search by condition, by drug name or researcher, and by location.
From there you should sort by age, study type, eligibility variables, and even funder type to determine the best study for your lifestyle.
2. Local Universities and Research Hospitals
Research hospitals are a great way to find paid trials to participate in.
Depending on the trial and the location, you can receive varying compensation.
Some studies will provide cash, while others will provide gift cards in exchange for your participation.
Most research hospital websites will list studies that are accepting participants.
Covance has been conducting clinical trials for over 35 years and they have helped develop dozens of drugs over the years.
They provide compensation for participation in clinical trials.
However, the payment you receive varies based on length and type.
Currently there are 17 open studies available between Texas and Florida.
CISCRP is a massive website dedicated to informing the public about clinical research studies.
By using their "Search Clinical Trials" option, you can locate clinical trials near you from a vast number of sources.
Run by a self-described "human guinea pig," Just Another Lab Rat is a website for people who want to earn money for medical research.
A list of major US clinics is on their homepage for quick access, or you can download their app to find studies near you.
If you're looking for other unique ways to earn extra cash, you should read our article about how you can Get Paid to Text, Flirt, and Talk!
Medical Trials for Money
Some of these gigs are very minor, and require little aside from a few surveys or blood draws.
Below, you'll find some websites that will pay you to take online surveys.
Medical Advisory Board is a free program where you can sign up to earn points or cash taking online surveys.
These surveys help inform future legislation, policies, and even medicines developed by medical companies.
You earn "points" for each survey you take, with each point having the value of a penny.
Short, screener surveys are worth about 10 points; whereas long surveys are worth 700 to 1,000 points.
Some longer surveys can get you cash, free products, or free gifts.
MNOW is a website that pays you to complete online medical surveys.
After completing your profile, MNOW will send you invitations that are tailored to your profile.
When the survey is complete, you will be rewarded with the payment method of your choice.
Similar to MNOW, MedSurvey will pay you to take medical surveys online.
Pay varies between the surveys, but you will receive payment via bank check for every successfully completed survey.
It's completely free to sign up, and you will begin receiving surveys that you are eligible for after activating your account.
If you enjoy taking surveys online, here is a list of 39 Legitimate Online Survey Sites That Actually Pay Cash.
Medical Guinea Pig Jobs
On the other hand, other medical trials are so involved and highly paid that one could consider them a job.
These studies can pay upwards of $250 per day.
Vince & Associates Clinical Research is an Altasciences Company, and they currently have three studies available.
The first asks for healthy volunteers, and pays up to $1,900 for time and travel.
The second calls for healthy drinkers, and will compensate up to $1,570 for time and travel.
The final study is for recreational Benzo users, and will compensate up to $6,245 for time and travel.
This is the most intensive (and specific) of the studies, requiring stays of 5 nights and 14 nights.
The Pharmaceutical Research and Manufacturers of America put together a massive list of clinical trials happening in your area.
In Texas there are over 8,000 clinical trials, right now.
Florida has over 4,000 available.
One such trial is this one, which is for healthy adults between the ages of 18-55 and pays over $4,000!
CenterWatch connects participants with clinical trials based on their geographic location or their medical conditions.
Some of these trials are compensated, while others are on a volunteer basis.
Be sure to do your research before applying for trials to be sure that you qualify, and that they are paid!
If you like making serious cash, read our list of the Best Free Online Surveys – Top 12 Legit High Paying Sites and get started immediately!
I realize that the idea of becoming a human guinea pig for cash sounds totally crazy, but it's actually not an uncommon way to make money.
Clinical trials are a medical necessity, and participants are required to make them work.
By participating in medical trials for money, you're helping make a positive difference!
Many first-time participants are nervous about potential side effects of medications that they may be required to take as a part of the trial they participate in.
However, at a clinical trial you are surrounded by qualified medical professionals who are on hand to help you manage any potential side effects.
Have you every tried this crazy method of money-making?
What did you think?
Let us know in the comments!
Related Posts:
Earn Everything… nearly!

Join e-Poll, one of the few faithful and honest survey panels and earn cash - paid via PayPal - gift cards for Amazon, Best Buy, iTunes, Starbucks, and Walmart, plus Retail e-vouchers.
The surveys are aimed at entertainment-related research, covering such things as personal TV watching habits, give feedback on new TV commercials or to review DVDs that are sent to your home.
For USA residents aged 13+ No hidden fees and completely free!