29 Best Places You Can Sign Up to Be a Human Guinea Pig for Money
Updated on: by Amy Kennedy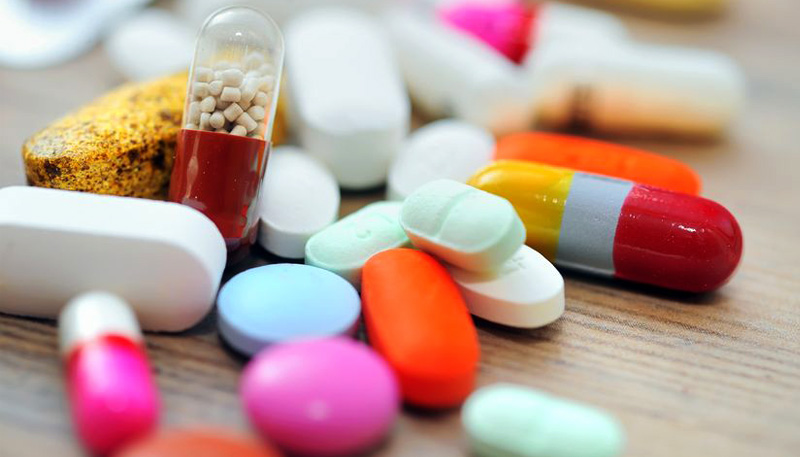 Yes, I realize this is a bit out of the box.
Need Easy Extra $350+/Month For Free?
Either you consider this a viable option, or you think it's crazy enough that you just have to know more.
Either way, here we go.
Let's talk about how you can earn money for medical research.
Medical studies are a necessary part of medical research.
The National Heart, Lung, and Blood Institute states that "clinical trials produce the best data available for health care decisionmaking," in this article on clinical trials.
Help medical researchers develop better medicine, and get paid for it.
Sounds great to me.
Due to the extremely varied medical issues that people can face, there are dozens of medical trials occurring at any given time.
And you don't have to be ill to participate in a medical trial, either!
Many studies need healthy volunteers to examine for baseline data.
Before you dive in, allow us to give you a little bit of background information.
What it Means to Be a Human Guinea Pig for Money
According to the U.S. National Library of Medicine, there are two types of medical studies that will likely pay you for your help and time.
The first is a clinical trial.
Participants in clinical trials receive specific medical interventions, usually in the form of a medication or treatment.
Often, these will require you to have a specific medical condition that might benefit from that medication or treatment.
Need Easy Extra Cash?
Pinecone Research, a leading name in online survey panel honesty, absolutely guarantees $3 cash for every survey you complete!
Take advantage of their time limited New Membership drive and register NOW. Join today: 100% free!


In other words, you'll get paid for science experiments that focus on helping people with that particular medical issue or condition.
The second is an observational study.
In an observational study, participants undergo specific assessments by health researchers to determine their health outcomes.
For example, you might participate in an observational study that focuses on your sleep patterns.
If you have trouble falling asleep, you might be able to help with a sleep study for several nights in which medical professionals observe how long it takes you to fall asleep, how well you stay asleep, etc.
The results can help you and other people with that issue learn more about what might be affecting their sleep patterns and how to improve them.
Clinical trials are more invasive than observational studies, because they generally involve the participant undergoing a treatment or taking a medication while researchers record the results.
However, because they are more invasive, medical trials typically pay quite a bit more.
Observational studies require less time and commitment, and therefore receive lower pay.
However, both can be pretty lucrative depending on the length of time you'll be required to participate, how invasive it is, and how much your participation can help medical research.
If, for example, you have a rare condition, you might get paid more for your help since it's not as easy for researchers to find people with that specific ailment.
The Downside of Participating in Medical Trials
There are a few cons that come along with participating in these medical studies and trials.
Most notably is that you might get your hopes up about having a medicine or treatment that works only to find out that you've been given a placebo, or that the treatment won't work for you.
This can, and does, happen with these types of trials.
No medicine or treatment is guaranteed to work, hence why they get put through trials to see how effective they might be.
Some participants are often given a placebo medication that won't work.
Researchers use these to determine whether those given the real medication did actually have improvements over those who were given a placebo, or fake, medication.
But sometimes, even the real medication won't help your condition, which can be disheartening if you had high hopes for a cure or relief.
Even worse, some medications can have severe side effects, some of which could be permanent.
You're always putting yourself at risk by participating in medical studies, which is why you'll often have to sign waivers before you begin.
A waiver helps protect the medical company inviting you to participate by outlining your consent, even though you know there are risks involved.
Another downfall of medical trials is that they can take a long time to finish before you get money.
During the process, you'll be required to complete feedback questionnaires, or check in regularly with a participating doctor, to update your file with your results, including any positive or negative experiences you've had with a treatment or medication.
It can be somewhat time consuming and most trials don't pay in full until they're over, which can sometimes take several months.
Something else to consider is whether your health insurance coverage will pay for anything having to do with the trial, such as extra doctor visits or treatments you might need.
Sometimes, the research company pays these costs, but not always.
Many health insurance companies won't pay for them, so it's important to check with your carrier first before participating.
Also, be sure to ask about any costs up front so that you can get all the information you need before you get started.
Finally, there's no guarantee that you'll be one of the lucky ones to make it into a clinical trial.
Earn Everything… nearly!
Join Opinion Outpost, one of the few faithful and honest survey panels and earn cash and gift cards for your opinion. Stack your points and redeem them: Simple! No hidden fees and completely free!


You might spend several weeks talking to the research team as part of the screening process without any guarantee that you'll end up a paid participant.
You might also get disqualified during a trial if you fail to follow exact procedures or an unforeseen medical problem disqualifies you.
Any of these things could result in a lot of wasted time with no pay.
Now you know some of the risks involved with clinical trials and medical studies, but if you're still willing to take a chance to earn cash, then continue reading to find out how to do it!
Where to Find Clinical Trials for Cash
There are a few different resources for finding medical trials to participate in.
Here are some websites that have lists of clinical trials accepting participants.
Local Universities and Research Hospitals
Research hospitals are a great way to find paid trials to participate in.
Several universities have student-teaching hospitals attached to them, and these are often where you'll find research studies to participate in.
The UNC School of Medicine, for example, has a spot on its website where you can find cancer-related clinical studies made by the school's researchers.
Depending on the trial and the location, you can receive varying compensation.
Some studies will provide cash, while others will provide gift cards in exchange for your participation.
Most research hospital websites will list studies that are accepting participants, but you can always call and ask those near you too.
Antidote is a website that helps match clinical trial volunteers with trials that need participants.
You can sign up as a patient to have your information entered into the Antidote database.
Researchers also signed up for the platform can then search for people like you that match their needs for a study.
The site matches people with a variety of conditions, like Alzheimer's, lung cancer, obesity, diabetes, and melanoma.
Joining is free and simple.
Just fill out the form that will ask you about the condition(s) for which you're applying, your basic information, and your medical information and start getting matched with paying opportunities.
This government-funded website is the most reputable source for finding active clinical trials.
Not only does the site provide resources for finding opportunities, it also provides in-depth information about how the trials are conducted.
At the time this article was written, there were over 250,000 clinical trials available throughout 50 states and 200 countries.
Their search function allows you to narrow those results down in three ways.
You can search by condition, by drug name or researcher, and by location.
From there you should sort by age, study type, eligibility variables, and even funder type to determine the best study for your lifestyle.
Covance has been conducting clinical trials for over 35 years and they have helped develop dozens of drugs over the years.
They provide compensation for participation in clinical trials.
However, the payment you receive varies based on length and type.
Currently there are 17 open studies available between Texas and Florida.
CISCRP is a massive website dedicated to informing the public about clinical research studies.
By using their "Search Clinical Trials" option, you can locate clinical trials near you from a vast number of sources.
eyeGENE stands for the National Ophthalmic Disease Genotyping and Phenotyping Network and comes from the National Eye Institute.
The company houses information for new research studies relating to eye conditions and diseases.
You can browse the database and find application details on the website for each open research study approved by eyeGENE.
Several of the studies are ongoing, which means you might be able to join at any time.
Run by a self-described "human guinea pig," Just Another Lab Rat is a website for people who want to earn money for medical research.
A list of major US clinics is on their homepage for quick access, or you can download their app to find studies near you.
Lungevity is an organization dedicated to helping people fight lung cancer.
Its website has a section dedicated to lung cancer medical trials for patients who are willing to try new medications or treatments that might aid their condition or symptoms.
You can access the trials here.
It's a good idea to use the website's screening process to make sure you're a good candidate for trials near you before contacting agencies conducting the trials.
NCI hosts information about several open studies related to various forms of cancer.
This is perfect for cancer patients, people who have survived cancer, or those looking for cancer preventatives.
All studies listed on this site are financially supported by NCI.
Just fill out the quick form with your age and zip code to find relevant cancer studies for you.
The National Institutes of Health (NIH) has information on various trials conducted at its centers, but most of them take place at its main research facility in Bethesda Maryland.
You can browse the database to find more information about each open study by entering a keyword for your condition.
The Ohio State University is known for its medical research.
Its Comprehensive Cancer Center has a database of limited and ongoing research studies for cancer patients.
Some of the studies are even marked for "Healthy Volunteers" only, mainly for patients who have either had cancer or are at high risk for developing cancer based on their cancer history or family history.
There are also some studies focused on quality of life rather than medicines or treatments to potentially aid cancer patients in their comfort levels, nutrition, and other aspects of life with cancer.
Medical Trials for Money
Some of these gigs are very minor and require little aside from a few surveys or blood draws.
Some of the panels will be more for healthcare providers but might also accept patients who want to share their opinions.
Below, you'll find some websites that will pay you to take online surveys regarding your current medical conditions and other medical-related stuff.
Brand Institute offers market research mainly for brands in the healthcare space.
Its surveys are open to healthcare professionals as well as patients just like you to share opinions on everything from product logos and names to potential product research.
As a panelist, you can voice your opinions to help shape the healthcare industry and get paid to do so.
Each survey pays in cash instead of points and you can cash out with a check or PayPal as soon as the survey closes, so you don't even need a minimum balance to get paid.
Medical Advisory Board is a free program where you can sign up to earn points or cash taking online surveys.
These surveys help inform future legislation, policies, and even medicines developed by medical companies.
You earn "points" for each survey you take, with each point having the value of a penny.
Short, screener surveys are worth about 10 points; whereas long surveys are worth 700 to 1,000 points.
Some longer surveys can get you cash, free products, or free gifts.
This panel conducts market research for the healthcare and pharmaceutical industry.
It invites healthcare professionals, like doctors and nurses, to apply as participants, but non-medical hospital and medical office personnel are also invited to apply.
MNOW is a website that pays you to complete online medical surveys.
After completing your profile, MNOW will send you invitations that are tailored to your profile.
When the survey is complete, you will be rewarded with the payment method of your choice.
Similar to MNOW, MedSurvey will pay you to take medical surveys online.
Pay varies between the surveys, but you will receive payment via bank check for every successfully completed survey.
It's completely free to sign up, and you will begin receiving surveys that you are eligible for after activating your account.
SERMO is mostly for healthcare professionals who want to help shape their fields by participating in online research about healthcare, medications, treatments, and more.
This is the sister panel to MNOW, one that's focused on patients and non-medical professionals.
It's free to join.
Once you're set up, you'll get email invites to new surveys that match your demographics.
You can choose which surveys to complete and get paid when you finish them.
Rewards include checks and prepaid debit cards.
This website helps patients access their medical records from doctors, hospitals, specialists, and more.
To help conduct research for the healthcare industry, the site has its own research panel made up of patients just like you.
Topics include, but aren't limited to, health insurance, co-pays, reimbursements, medical care, medical products, etc.
Each survey will have its own payment amount depending on its length and topic, but most pay anywhere from $20 to $125, which is more like what you'd expect from focus groups.
Payments are made with PayPal only.
Medical Guinea Pig Jobs
On the other hand, other medical trials are so involved and highly paid that one could consider them a job.
These studies can pay upwards of $250 per day.
Unfortunately, they're also difficult to come by and the studies typically look for participants with very specific conditions or healthcare needs.
NASA Bed Rest and Sleep Studies
Have you ever dreamed of laying in bed and getting paid for it?
Well, NASA might just let you do it.
The space exploration organization looks for people who are willing to lay in bed for about 70 days to make $5,000 a month or more.
It sounds amazing on the surface, but it actually may not be the best fit for everyone.
NASA conducts these studies to see how space exploration might affect the human body.
You'll need to lay in bed without being able to get up to shower, get dressed, or eat.
You'll also lay in a position that puts your head lower than your body, which can be challenging to get used to, especially for that long.
Researchers will occasionally come in to perform tests to see how your body is reacting to the position.
On the plus side, you'll be set up with some games and TV to keep yourself entertained and you could walk out with a cool $15k by the end of the study.
You can learn more about these bed rest studies here.
Vince & Associates Clinical Research is an Altasciences Company, and they currently have three studies available.
The first asks for healthy volunteers, and pays up to $1,900 for time and travel.
The second calls for healthy drinkers, and will compensate up to $1,570 for time and travel.
The final study is for recreational Benzo users, and will compensate up to $6,245 for time and travel.
This is the most intensive (and specific) of the studies, requiring stays of 5 nights and 14 nights.
The Pharmaceutical Research and Manufacturers of America put together a massive list of clinical trials happening in your area.
In Texas there are over 8,000 clinical trials, right now.
Florida has over 4,000 available.
One such trial is this one, which is for healthy adults between the ages of 18-55 and pays over $4,000!
CenterWatch connects participants with clinical trials based on their geographic location or their medical conditions.
Some of these trials are compensated, while others are on a volunteer basis.
Be sure to do your research before applying for trials to be sure that you qualify, and that they are paid!
The Atlantic Center for Medical Research (ACMR) conducts several of its own studies at any given time for a variety of conditions including:
Bipolar disorder
Childhood obesity
Depression
Diabetes
Fibromyalgia
Hypertension
Parkinson's Disease
Postpartum depression
Sleep insomnia
You can browse available studies on its website or sign up as a volunteer to participate in future studies the organization opens.
Fill out the form on the website and someone from ACMR will call to learn more about you and the types of studies you're interested in.
Most ACMR studies pay very well.
Covance is a clinical trial provider with high-paying studies.
Here are a few current ones it lists:
Up to $4650 for adults living with Parkinson's Disease
A study for non-smoking men that pays up to $5775
Payment of up to $2032 for those who use snuff tobacco
You can find studies all over the United States and information about how to join them using the browse tool.
If you're not having any luck locating studies near you using the companies and websites I listed above, you can always sign yourself up as a clinical trial volunteer on ResearchMatch and let it do the hard work for you.
This site is essentially a database funded by NIH that helps participants match with studies they might be eligible for.
All you need to do is sign up for free and wait for researchers to locate you if you fit their needs for an upcoming study.
Although the site mentions "volunteers," don't worry – that doesn't mean you won't get paid (although some studies might have this stipulation).
A volunteer is a typical term used for clinical trial participants who volunteer their time.
Volunteers do still usually get paid.
If a study doesn't specifically mention payment, be sure to ask about it before you sign any papers or get started with screenings.
ICON PLC is a global provider of outsourced drug development and commercialization services to pharmaceutical, biotechnology, and medical device industries. 
They offer a wide range of services, including clinical research, laboratory services, data management, regulatory consulting, and more.
ICON conducts clinical trials in various therapeutic areas and has a strong global presence. 
They collaborate with pharmaceutical companies, research institutions, and healthcare organizations to bring innovative treatments to market. 
With their expertise in clinical research, ICON plays a crucial role in advancing medical knowledge and improving patient care.
On average, participants can earn anywhere from $50 to $300 per day or more.
Parexel is a leading contract research organization (CRO) that provides a comprehensive range of services for the development and commercialization of new medical treatments. 
They work with pharmaceutical, biotechnology, and medical device companies to manage and execute clinical trials effectively.
Parexel offers services such as clinical operations, regulatory consulting, data management, biostatistics, and more. 
Their goal is to help clients navigate the complex process of drug development, ensuring compliance with regulations and achieving successful trial outcomes.
Here, you can expect to make from as low as $50 to as high as $200 daily as a volunteer. 
PPD, also known as Pharmaceutical Product Development, is a global contract research organization specializing in clinical research and development services. 
They work with pharmaceutical, biotechnology, and medical device companies to bring new therapies to market.
PPD offers a wide range of services throughout the drug development process, including early-phase studies, late-phase trials, data management, regulatory affairs, and post-approval research. 
They have expertise in multiple therapeutic areas and provide comprehensive solutions to support successful clinical trials.
On average, participants can earn between $50 to $300 per day or more.
QuintilesIMS, now known as IQVIA, is a leading global provider of advanced analytics, technology solutions, and contract research services to the healthcare industry. 
They offer comprehensive services for clinical research, real-world evidence, commercialization, and consulting.
IQVIA collaborates with pharmaceutical companies, biotech firms, and academic institutions. 
They leverage advanced technologies and data analytics to optimize trial design, patient recruitment, and overall trial management. 
IQVIA's expertise in healthcare data and analytics enables them to generate insights that drive informed decision-making in the industry.
Bottom Line
I realize that the idea of becoming a human guinea pig for cash sounds totally crazy, but it's actually not an uncommon way to make money.
Clinical trials are a medical necessity, and participants are required to make them work.
By participating in medical trials for money, you're helping make a positive difference!
Many first-time participants are nervous about potential side effects of medications that they may be required to take as a part of the trial they participate in.
However, at a clinical trial, you are surrounded by qualified medical professionals who are on hand to help you manage any potential side effects.
Have you ever tried this crazy method of money-making?
What did you think?
Let us know in the comments!
Related Posts:
Earn Everything… nearly!
Join Ipsos iSay, one of the few Faithful and Honest survey panels and earn prizes, gift cards and donations. Stack your points and redeem them: Simple! No hidden fees and completely free!