Best Way to Become a Phone Sex Operator While Avoiding Scams
Updated on: by Amy Kennedy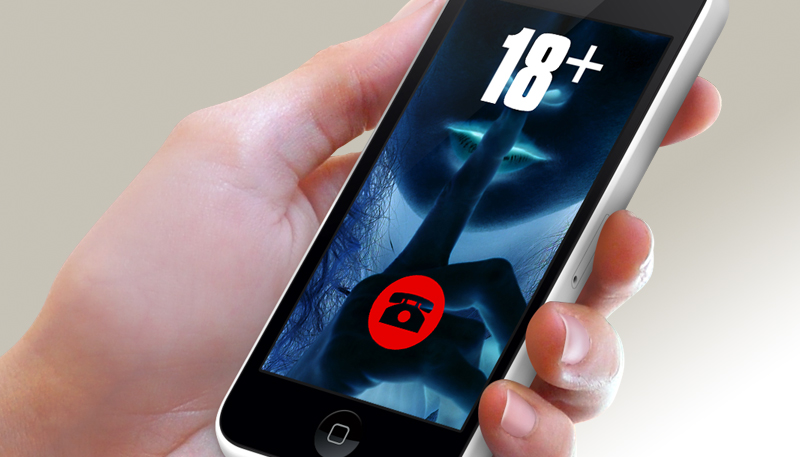 Becoming a phone actress, also known as a phone sex operator, isn't a job that will appeal to everyone.
Need Easy Extra $350+/Month For Free?
Nevertheless, it is a job.
Some people enjoy the work while others look at it as a way to make some money while they search for other jobs.
Either way, it is a legitimate job that women all over the world do.
If you've ever thought about working for PSO companies (a short name for phone sex operator companies), then this article can help.
Unfortunately, this industry is littered with scams preying on people who want to make money fast through this type of work.
We're going to uncover some of the biggest ways the industry can scam you so that you'll know what to look for when you start your job search for phone sex operator jobs.
Looking for Phone Sex Work from Home Jobs? Read This First
Not quite sure what this work is all about or if it's right for you?
Here are some frequently asked questions regarding phone acting work and what you might be doing.
Why Do This Work?
This type of industry is most heavily saturated with college students and moms who need to make money.
Maybe they're falling being on bills, or they just need more money than their jobs are providing for them.
Or, they're trying to pay their own way through school.
There are a lot of reasons someone might take this kind of job.
And yes, men do it too, although they're not as prominent in the industry as women.
This type of job is usually one that you can do from home.
And, although not everyone will find it easy to do, for the right people, it can be.
Need Easy Extra Cash?
Pinecone Research, a leading name in online survey panel honesty, absolutely guarantees $3 cash for every survey you complete!
Take advantage of their time limited New Membership drive and register NOW. Join today: 100% free!


One of the ways these companies get people to work for them is by promising them all kinds of work, so much that you can easily make a higher hourly wage than you could at a typical job.
The problem most people find, though, is that they may wait around for hours just to get one gig and remaining unpaid for the time they wait.
But, for those really strapped for cash, this can be a legitimate way to earn some extra money from the privacy of your own home.
See Also: 
Easy Cash Each Month – Get Paid to Text, Flirt and Talk!
Unique Work at Home Idea: Get Paid to Go on Dates with Rich Men
Best Way to Get Paid to be Someone's Friend or Companion
How Much Can I Make?
The amount you can make with this phone work varies a lot.
Many companies will promise huge hourly wages of $50 or more.
The problem is that most of the companies pay their workers per minute of talk time, like $1 per minute.
If you make a 10-minute call, that's a very quick $10.
But, you also might have to wait another two hours for another call to come in.
This article from Business Insider has an interview with a woman who does this work in addition to her day job.
She says that, if the work were steady, she'd probably make more than her day job.
She gets paid $0.30 per minute of talk time.
On busy nights, that can work out to about $60 a night for her.
But, on slow nights she rarely sees that much.
Unfortunately, these companies don't pay an hourly wage even if you're waiting for calls, so it's not something that you can typically rely on for steady income.
Should I Use My Real Name?
Most companies will require you to use a different name for your own safety.
Even if a company doesn't, it's a good idea to make a switch.
You wouldn't want people being able to look up your personal information based on a phone call.
In fact, it's important not to divulge any personal information about yourself.
Be careful when people on the other line ask you questions, even what your favorite color or movie is.
The more real information you tell about yourself, the easier it will be for someone to figure out who you are.
You can answer the questions, but it's best to fib in this situation.
Make up a fake persona and have some pre-answered questions written on a piece of paper, so it's easy for you to remember what you've said to your callers.
What Do I Need to Get Started?
As with any work from home calling service, you'll need your own telephone line set up specifically for your hotline calls.
You want this to be separate from your personal line, of course, so that you can always respond appropriately when you get a customer.
This will need to be a landline, too, not a cell phone.
Earn Everything… nearly!
Join Opinion Outpost, one of the few faithful and honest survey panels and earn cash and gift cards for your opinion. Stack your points and redeem them: Simple! No hidden fees and completely free!


Most companies you work with will also want you to have a working computer with internet access.
You may need it to track your calls, customers, and time spent on the phone.
Most companies will also use some sort of online payment system where you can track your pay from an online dashboard.
It's a good idea to also have a separate room with a closing door so that you can work in private, especially if there are little ears around.
Tips to Avoid Scams
As I mentioned earlier, this type of industry can have a lot of scams.
Some companies are legitimate, whereas others prey on people who need work fast and will do just about anything to get it.
Here's how you can avoid some of the most common scams in the PSO world:
Look in the Right Places
For this type of work, it's best to look in legitimate places in the industry to find jobs.
You don't want to be hanging around Craigslist in the hope that one of the several ads will be just what you're looking for.
Instead, go to the sources where people really do find legitimate work.
AdultStaffing.com and SexyJobs.com are both job boards that host job postings for PSO work and other types of work in the industry.
You can also search Google for PSO jobs, but it's important to do your research on the companies you find before signing up with them.
Read Also: 
Rat Race Rebellion and Phone Sex Operating Jobs!?
13 Work at Home Phone Jobs with Health Insurance
Do Plenty of Research
That brings us to the next point: do plenty of research!
This is important with any job and industry, but it's especially true in the PSO industry.
Work from home jobs, especially, can often turn into scams because you get all your information through emails and websites instead of in person.
In the PSO world, the risk is even higher because it's already an industry known for scams.
So, check out the company.
See if there are any online reviews you can read to help you make a decision about it.
Reddit is a great place to find out what real people have to say about the company.
You can also see if the company is accredited with the Better Business Bureau.
Also, take time to look at its website.
Are their trust factors, like a secure site, plenty of contact information, etc.?
The company you work for shouldn't hide anything.
It should be transparent in what it does and how, and how it treats the people who work for it.
You should always know, from the moment you check the company's website information about open jobs, how much you can expect to get paid before you get started with the process.
Be Aware During the Audition Process
Most PSO companies will require an audition.
However, the audition process will likely vary greatly between a legit company and a scam company.
For a legitimate company, you'll be asked some questions about yourself, given information on your pay and payment schedule, and you might be asked to give a brief example of your talent.
Often, scam companies will keep you on the phone much longer than needed and will go too in-depth with the audition (if you know what I mean).
If that happens, or if at any point you feel uncomfortable, you are completely free to (and should!) hang up and stop the process there.
Watch Out for Unlikely Promises
Is the company promising $30 or more per hour, but is only paying you a per-minute rate rather than hourly?
That's a huge red flag.
The only way a company should promise anything is if they're actually going to provide it.
It's one thing for the PSO company to say something like, "Here's what you could earn with steady work."
But, a company who says, "Quit your day job! We'll pay everything you need!" should signal that they're a bit desperate and probably won't give you what you need.
Some people do very well in this industry, but that's because they're with reputable companies who don't over-promise.
If there are any questions about what someone from the company has told you, make sure you get all the details before signing any paperwork.
Never Shell Out Cash to Start
One of the biggest work from home scams, in general, is telling workers they must pay for training or materials before they start working.
Unfortunately, this scam also hits the PSO world hard.
You should never have to spend a dime to get your job.
The company should pay you.
The only thing you should have to pay for is your landline phone to do your work.
Besides that, any training the company wants you to go through should be on their dime, not yours.
Always Talk About Money Up Front
It's so, SO important to understand how and when you'll be paid for your work.
Don't just read the website and assume that's it, although it's a good sign when a company does post the information in plain view.
You should be prepared to ask all questions about pay, how it works, and even how much you can realistically expect to make, before you start working.
You should also ask if the role is for an independent contractor or employee, as this will make a difference for taxes.
Go into It with Some Reservations
I'm not saying you should question everything that happens at a company.
If you've had an awesome experience so far and are making a fair wage, then go for it!
But, if you had any reservations before you started, you might want to consider keeping them around for a little bit.
At least, until you work for a couple of weeks and see how everything operates.
You can probably tell within that time whether the job will work out and whether you can see yourself sticking around.
If by that time, you still have concerns, then it might be a good idea to look somewhere else.
Where to Find Legitimate Phone Sex Operator Jobs
Want to know where to find some legitimate phone sex operator gigs?
I'm listing some places below that should help you in your search.
But remember – you still need to be smart about scoping each listing out for yourself.
Follow the guidelines above to be diligent about searching for legit jobs and avoiding scams, no matter how real a listing seems.
Indeed
Indeed is one of the best job boards to find almost any kind of job, in my opinion.
It's easy to use, has tons of jobs listed every day, and it's simple to find what you're looking for.
You can use this online job board to search for phone operator jobs that are either in your area or remote.
If you want work from home jobs only, you can enter either Remote, Work from Home, or Home-Based into the location bar.
You may not always get a bunch of hits for your search because these jobs are few and far between.
But one of the things I love about Indeed is that you can set up an alert to get notifications sent to your email when a new job that matches your search criteria gets posted.
So, for example, you can set an alert for "phone sex operator" and "remote" for Indeed to send you regular job updates that match those criteria.
That way, you'll never have to miss a new job that goes up on the site!
TIP: You can also look for other variations of terms for these jobs, like phone actress or adult phone operator.
This can sometimes help you find gigs that are targeting different keywords.
Upwork
Upwork is a site where freelancers can find jobs in just about any industry, including this one.
You'll need to sign up for an Upwork account first before you can start browsing jobs.
You need some sort of skill to sign up and get your account approved, so you may want to make yours customer service or a chat support specialist, or something similar.
Once approved, you can search for jobs using the search bar.
Upwork has an escrow system and a time tracking system for pay, both of which are easy to use for both freelancers and clients.
Craigslist
I'm also going to throw Craigslist out there as a place to find these jobs.
However, you've probably heard that this site is ripe with scams for all kinds of jobs.
And that's somewhat correct.
Since there are no fees to pay for a listing in most areas on Craigslist, you can get a lot of scams.
But there are also a lot of legitimate listings.
Companies even post jobs for freelancers on the site, like freelance designers and writers, and many freelancers have found awesome gigs here.
It just boils down to understanding how to spot a scam and walk away when you feel like something isn't right.
I'd avoid responding to ads that don't list any information about the company right in the ad.
These are usually ones that are trying to get you to contact them to learn more, after which they'll try to reel you in with a big song and dance that sounds good.
In short, they're usually scams.
So, keep Craigslist on your radar and check it occasionally for jobs.
But be sure to keep your guard up and pay attention to anything that seems like it could be a scam.
I'd suggest responding to Craigslist ads with an email address you create just for doing so, as Craigslist posters will be able to see your email address when you respond.
Recruiting Companies
I mentioned a couple of places above – AdultStaffing.com and SexyJobs.com – that are basically job boards for this kind of work.
There are also recruiting companies that look for people like you who want a job like this and match them with customers.
Phone Stars is one of them.
You can also try PayPerCall, which helps you start your phone operator business from home and gets you some clients to work with.
Recruitment companies help you get onboarded as one of their chat operators to work with clients who call in.
Each one will have its own set of requirements that you'll need to follow to get started, such as the required equipment and personality.
These companies aren't quite as easy to find on your own as they are on job boards, though, because they don't tend to advertise heavily on the web.
Start Your Own Business
If you don't like what you're finding as far as sites and jobs in this industry, then you might consider starting your own business.
It'll be more time-consuming to get going, but once you get everything set up, you'll be in charge of your own business, schedule, pay, and more.
To start a business in this arena, you'll need to first check your state and local laws regarding starting your own business – and this kind of business, in particular.
Some localities may not allow you to do this kind of work from home, so it's necessary to find all that out now before you spend money on getting your business sorted out.
If you're given the green light to go ahead with your business, you should consider getting a website for yourself that can help you with inbound marketing for clients.
Also, search for Facebook Groups that will allow you to interact with other people interested in this kind of business and advertise your business.
Conclusion: How to Become a Phone Sex Operator and Avoid Scams
In this industry, it's incredibly important to trust your gut.
In fact, it will probably offer the most solid advice you can take.
If something doesn't feel right to you, it probably isn't.
No one should ever compromise their beliefs to make money.
Here at Work at Home Adventures, we always talk about ways you can earn money outside of your regular job and earn it fast.
If you decide this type of work isn't for you, we encourage you to browse the website and see what else is out there!
Good luck!
Have you done PSO work, or are currently doing it?
Please feel free to share some of your experiences in a comment!
Related Posts:
Earn Everything… nearly!
Join Ipsos iSay, one of the few Faithful and Honest survey panels and earn prizes, gift cards and donations. Stack your points and redeem them: Simple! No hidden fees and completely free!