20 Best Odd Jobs To Make Money Nice And Easy
Updated on: by Amy Kennedy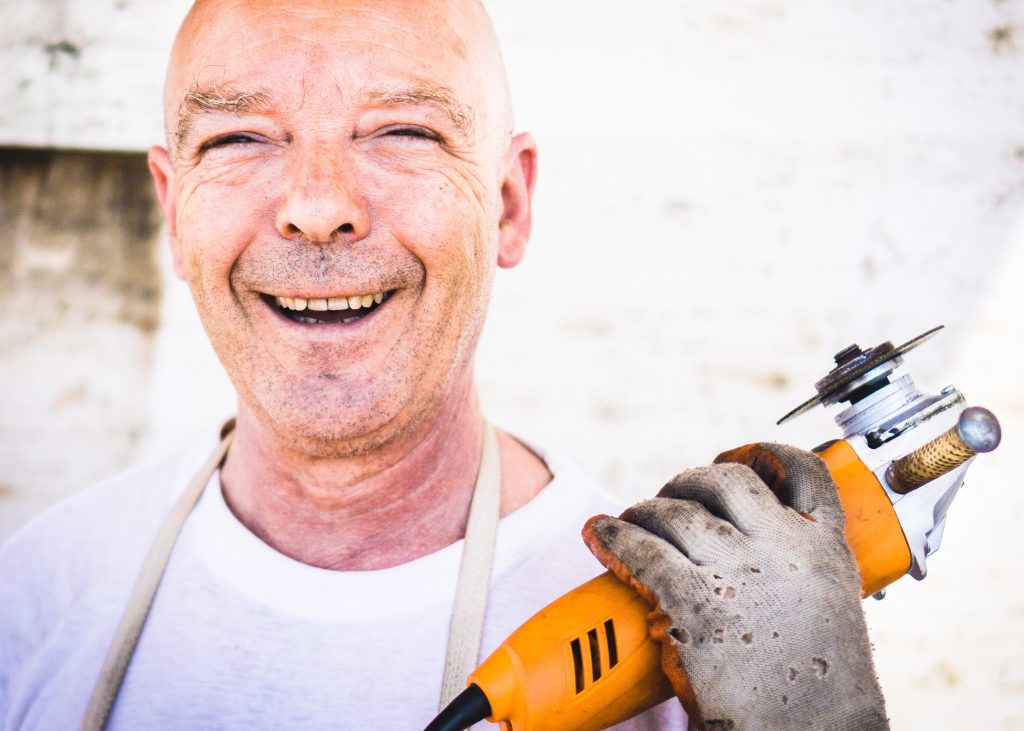 In today's dynamic world, the concept of "odd jobs" has taken on a new significance.
Need Easy Extra $350+/Month For Free?
Traditionally, odd jobs referred to temporary, usually manual, tasks that one might pick up to earn a bit of extra cash.
However, with the emergence of the digital economy and our increasingly interconnected world, the term has evolved to encompass a variety of unconventional roles – both online and offline.
These odd jobs can be a lifeline for those looking to supplement their income, explore new skills, or gain greater flexibility in their working life.
What are Odd Jobs?
Odd jobs can range from simple one-off tasks to more consistent part-time gigs. They may require a specific skill set or none at all.
The beauty of odd jobs is their flexibility – they allow you to control your work schedule, choose your tasks, and often, dictate your rates.
While odd jobs might not replace a full-time income for everyone, they can certainly supplement it. Moreover, they might serve as a stepping stone to a new career or a way to keep busy during retirement.
Let's explore some of the best odd jobs to make money easily.
20 Best Odd Jobs To Make Money Nice And Easy
TaskRabbit Gig Jobs
On platforms like TaskRabbit, you can find a variety of tasks ranging from assembling furniture, painting walls, to running errands.
The platform enables you to showcase your skills and connect with those in need of your services.
Whether you have expertise in handyman tasks, home repairs, or general assistance, TaskRabbit allows you to monetize your skills and earn money easily.
Virtual Assistant
Becoming a virtual assistant allows you to provide administrative services to clients from the comfort of your home.
Websites such as Upwork and Fiverr are excellent platforms to offer your virtual assistant services. As a virtual assistant, you can handle tasks like email management, scheduling, data entry, social media management, and more.
This flexible and remote-friendly job provides opportunities to work with clients from various industries and locations.
House Cleaning
House cleaning can be a lucrative side gig, especially if you have an eye for detail and enjoy creating tidy spaces.
You can start by offering your services to friends and family, or leverage apps like Handy to connect with clients who are seeking reliable and trustworthy house cleaners.
Need Easy Extra Cash?
Pinecone Research, a leading name in online survey panel honesty, absolutely guarantees $3 cash for every survey you complete!
Take advantage of their time limited New Membership drive and register NOW. Join today: 100% free!


Whether it's regular cleanings, deep cleans, or specialized cleaning services, house cleaning offers a flexible and in-demand odd job opportunity.
Pet Sitting or Dog Walking
For animal lovers, pet sitting or dog walking can be a rewarding way to make money easily.
Apps like Rover provide an excellent platform for connecting with pet owners in your local area who need reliable and caring individuals to take care of their pets.
Whether it's providing overnight stays, drop-in visits, or regular dog walking services, this odd job allows you to spend time with adorable animals while earning extra income.
Online Tutoring
If you have expertise in a specific subject, online tutoring can be a profitable odd job.
Websites like Chegg Tutors offer a platform to connect with students who require assistance in various academic subjects. You can provide one-on-one tutoring sessions, help students with homework, or offer exam preparation guidance.
Online tutoring provides flexibility in terms of scheduling and allows you to leverage your knowledge to help others succeed academically.
Delivery Service
Joining delivery services such as Uber Eats or DoorDash can be a flexible way to earn extra cash. As a delivery driver, you can choose your own hours and work when it suits you best.
These platforms connect you with local restaurants and customers, allowing you to deliver meals and earn money through a simple and convenient process.
Social Media Management
If you have a knack for social media and understanding online trends, offering social media management services can be a profitable odd job.
You can help businesses grow their online presence by managing their social media accounts, creating engaging content, and interacting with their audience.
Check out freelancing sites like Freelancer to find opportunities and connect with clients who are seeking social media expertise.
Freelance Writing or Editing
If you enjoy writing and have strong language skills, freelance writing or editing could be the perfect odd job for you.
Websites like Medium provide a platform for writers to showcase their work and earn money through article writing. Additionally, you can find freelance writing or editing gigs on platforms like Upwork and Fiverr.
From blog posts and website content to editing and proofreading services, freelancing in the writing field offers flexibility and the opportunity to monetize your language skills.
Personal Shopper
With apps like Instacart or Shipt, you can turn your shopping skills into a source of income. As a personal shopper, you'll fulfill orders for customers and deliver groceries or other items to their doorstep.
This odd job provides flexibility and the chance to earn money by helping others with their shopping needs.
Car Washing or Detailing
Offering car washing or detailing services locally can be a profitable odd job, especially if you enjoy working with vehicles.
You can advertise your services through word-of-mouth, local advertising, or online platforms. By providing mobile car washing or detailing, you can bring your services directly to clients' locations and provide convenience while earning money.
Handyman Services
If you're skilled with tools and enjoy fixing things, offering handyman services can be a lucrative odd job.
Platforms like TaskRabbit connect individuals with various handyman tasks, including repairs, installations, and maintenance work.
By showcasing your skills and expertise, you can find odd jobs in your local area and build a client base.
Home Organizing
As a professional organizer, you can assist individuals in decluttering and organizing their homes.
Consider getting certified with the National Association of Productivity and Organizing Professionals (NAPO) to enhance your credibility.
Whether it's helping clients downsize, organizing specific rooms, or providing storage solutions, this odd job allows you to utilize your organizational skills while helping others create a more harmonious living environment.
Personal Training or Yoga Instruction
If you're passionate about fitness and have expertise in personal training or yoga instruction, you can turn your skills into an odd job. Offer personal training or yoga instruction services to individuals or small groups.
Platforms like FindTrainGain can help you connect with clients who are seeking personalized fitness guidance.
By sharing your knowledge and helping others achieve their fitness goals, you can earn money while pursuing your passion.
Renting Spare Room on Airbnb
If you have a spare room, listing it on Airbnb can be an excellent way to generate extra income. Travelers are often looking for affordable and comfortable accommodations, and your spare room could be just what they need.
Earn Everything… nearly!
Join Opinion Outpost, one of the few faithful and honest survey panels and earn cash and gift cards for your opinion. Stack your points and redeem them: Simple! No hidden fees and completely free!


By providing a welcoming space and offering exceptional hospitality, you can earn money from short-term rentals while meeting people from around the world.
Gardening Services
If you have a green thumb and enjoy working outdoors, offering gardening services in your local area can be a rewarding odd job.
Whether it's lawn maintenance, planting flowers and vegetables, or landscape design, there's often a demand for gardening expertise.
You can advertise your services locally, participate in gardening communities, or collaborate with local nurseries to attract clients who need assistance with their outdoor spaces.
Graphic Design
Freelance graphic designers are in high demand, and if you have design skills, this odd job can be a great opportunity to showcase your creativity and earn money.
Create a portfolio of your work and showcase it on platforms like Behance to attract potential clients.
From logo design and branding to digital illustrations and website graphics, freelancing as a graphic designer offers flexibility and the chance to work on diverse projects.
Local Tour Guide
If you have in-depth knowledge of your city's history, culture, and attractions, consider becoming a local tour guide.
Websites like ToursByLocals can help you connect with tourists who are seeking authentic and personalized experiences. By sharing your insights and stories, you can provide memorable tours and earn money by showcasing the best of your city.
Event Planning
If you have a knack for planning and organizing, starting an event planning business can be an exciting and profitable odd job.
You can begin by planning small events for friends and family, and gradually expand your services to larger events. Building a portfolio and establishing relationships with vendors and suppliers will be key to your success.
From weddings and birthdays to corporate events and conferences, event planning offers the opportunity to use your creativity while ensuring smooth and memorable experiences for clients.
Babysitting or Nanny Services
Reliable babysitters and nannies are always in demand. Apps like Sittercity connect caregivers with parents who are in need of their services.
Whether it's occasional babysitting or regular nanny services, this odd job provides the opportunity to work with children, create positive experiences, and earn money while helping families.
Mystery Shopping
If you enjoy shopping and providing feedback on your experiences, becoming a mystery shopper can be an interesting and flexible odd job.
Websites like Market Force offer opportunities to become a mystery shopper and evaluate various businesses and services.
From restaurants and retail stores to hotels and entertainment venues, you can earn money while enjoying shopping experiences and providing valuable feedback to help businesses improve their operations.
Tips for Landing the Best Odds Jobs Near You
While odd jobs offer a flexible and rewarding way to make money, it's important to know how to land the best opportunities near you.
With the right approach and strategy, you can increase your chances of securing the most desirable odd jobs.
Tip 1: Develop a Strong Online Presence
In today's digital age, having a strong online presence is crucial for attracting potential clients and standing out in the odd job market.
Create a professional profile on platforms like LinkedIn, Upwork, or Fiverr that showcases your skills, experience, and previous work. Highlight any relevant certifications or qualifications.
Share your portfolio or samples of your work to demonstrate your capabilities. The more professional and polished your online presence, the more likely you are to catch the attention of clients seeking odd job services.
Tip 2: Leverage Social Media
Social media platforms can be powerful tools for finding odd job opportunities.
Utilize platforms like Facebook, Twitter, and Instagram to join local community groups, job boards, or marketplace pages where people frequently post odd job opportunities.
Engage with posts, share your expertise, and build connections with potential clients. You can also create your own social media pages or profiles specifically dedicated to your odd job services.
Share updates, showcase your work, and encourage clients to leave reviews or testimonials, enhancing your credibility and visibility.
Tip 3: Network within Your Community
Building a strong network within your local community can be invaluable when searching for odd jobs. Attend community events, join professional organizations, or volunteer for local initiatives.
Engage in conversations and make connections with individuals who may require odd job services or know others who do.
Word-of-mouth referrals can often lead to lucrative opportunities. Establishing a positive reputation and fostering relationships within your community can significantly increase your chances of landing the best odd jobs near you.
Tip 4: Create a Compelling Resume or Portfolio
Crafting a compelling resume or portfolio can make a significant difference when applying for odd jobs. Clearly outline your relevant skills, experiences, and achievements.
Tailor your resume or portfolio to highlight your strengths and match the requirements of the odd jobs you're interested in. Include any certifications, training, or notable projects that demonstrate your expertise.
Use a clean and professional format, and proofread your documents to ensure they are error-free. A well-presented resume or portfolio can impress potential clients and give you a competitive edge.
Tip 5: Build Positive Reviews and Testimonials
Positive reviews and testimonials can greatly enhance your credibility and attract more clients. Encourage satisfied clients to leave reviews or testimonials about your services on platforms like TaskRabbit, Rover, or your own website.
These reviews serve as social proof and can influence potential clients' decisions. Deliver exceptional service, exceed expectations, and ask satisfied clients if they would be willing to provide feedback.
Display these reviews prominently on your online profiles or website to build trust and convince potential clients that you are the best candidate for their odd job needs.
Tip 6: Be Responsive and Professional
When interacting with potential clients, it's essential to be responsive and maintain a professional demeanor. Respond to inquiries promptly and professionally.
Demonstrate your reliability, attention to detail, and commitment to providing exceptional service. Clear communication, both written and verbal, is key. Show respect for clients' time, be punctual, and be proactive in addressing any questions or concerns they may have.
By being responsive and professional, you'll leave a positive impression and increase your chances of securing the best odd jobs available.
Conclusion
In our rapidly evolving economy, odd jobs have emerged as an excellent opportunity to make money easily and flexibly.
With so many different options available, there's likely an odd job that matches your skills, interests, and schedule.
Remember, the best job for you is the one that you enjoy and that fits into your lifestyle.
So, why wait? It's time to explore these opportunities and see where your talents can take you!
Related Posts:
Earn Everything… nearly!
Join Ipsos iSay, one of the few Faithful and Honest survey panels and earn prizes, gift cards and donations. Stack your points and redeem them: Simple! No hidden fees and completely free!