33 Best Things to Sell to Make Money (You Have to See Number 26!)
Updated on: by Amy Kennedy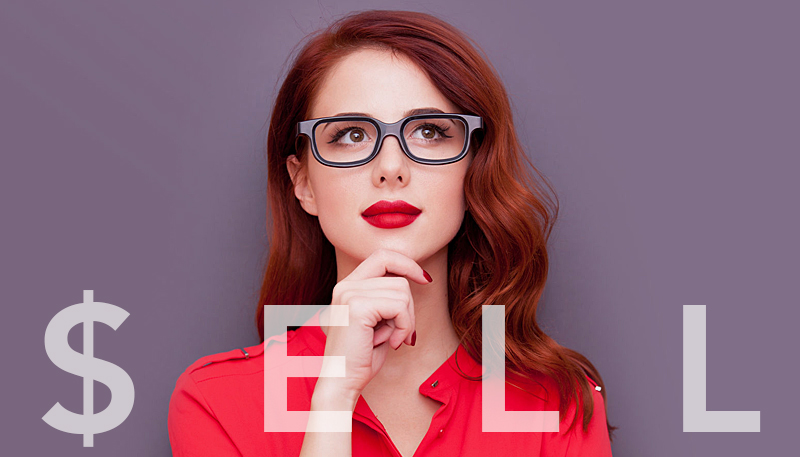 We've all been there.
Need Easy Extra $350+/Month For Free?
Rent is due and you need to make some money quickly.
Like, now.
Fortunately, there are a ton of easy items to sell just sitting around your house!
What Can I Sell to Make Money Fast?
Get started by looking for things around the house to sell.
You probably have a ton of clutter that is just waiting to be turned into cash.
1. Your Clothing
Most of us get rid of clothing well before it's worn out.
Usually, we've either changed our personal style or simply don't like the fit.
You can sell at your local consignment shops in exchange for cash or store credit.
Or, you can try downloading an app like OfferUp or LetGo.
2. Your Children's Clothing
Any mom will know that kids often outgrow their clothing faster than they can wear it, sometimes even literally.
One of the best ways I have seen moms sell their children's clothing has actually been in Facebook groups.
Put together clothing lots that are in the same size groups and sell as a bundle. They often sell in under a day!
3. Books
Take your old books into a used book store, where you can either get cash or credit for new books!
You can check out your local shop, or visit a chain like Half Price Books.
If you're a student, take a look at our list of 28 Best Places to Sell College Textbooks for the Most Cash.
Need Easy Extra Cash?
Pinecone Research, a leading name in online survey panel honesty, absolutely guarantees $3 cash for every survey you complete!
Take advantage of their time limited New Membership drive and register NOW. Join today: 100% free!


4. Old Tech
Most of us get a new cell phone every other year or so.
If you're not selling your old tech, then you are missing out on some serious cash!
Cell phones and tablets are easy items to sell on Ebay.
Another good website is Gazelle, which mostly deals in Apple products.
Gazelle gives you an offer in under a minute, and provides free shipping!
They even have kiosks where you can drop off your device for immediate cash.
5. Sports Equipment
Maybe your kid decided baseball wasn't their thing after you bought all the equipment?
It's time to let go of that old equipment and sell it for some cash.
Play It Again Sports is a national franchise that buys used sports equipment, no appointment needed, cash on the spot.
6. Children's Toys
Children outgrow their toys almost as fast as they outgrow their clothing!
Toys are great products to sell for extra cash, especially at consignment shops and on Ebay.
7. Unused Baby Items
Another hit on the Facebook groups and Craigslist, baby items are always a hot seller.
Particularly unused items like that wipe warmer your college friend was sure you would need.
8. Antiques
I am betting that you have some antiques hanging around your house somewhere.
Vintage Pyrex, a staple of every grandma's home, sells for quite a bit of money these days.
Take a gander at your cupboards to see what goodies are hiding in there.
Even those vintage Welch's jelly jars that we all used as drinking glasses sell for a surprising amount on Etsy.
9. Accessories
We all probably own more handbags, wallets, and backpacks than anyone can reasonably use.
Weed out your closet and make some cash!
Rebagg is a website where you can sell your name-brand handbags for money!
You can also check out Bag Borrow or Steal to sell your purses and wallets.
10. Jewelry
If you have some gold jewelry that you have no emotional attachment to, take it into a pawn shop or gold buyer near you.
Jewelers of America has a great list of tips for selling your gold jewelry.
11. DVDs or Blu Rays
If you've moved into the realm of streaming and downloading your content, you might soon find that disc collection obsolete.
Fortunately for you, not everyone is able or willing to give up the hard copies just yet.
Put your collection up on Craigslist or Ebay and sell them as a bundle.
Read Also: Top 11 Places to Sell Used CDs Online and Get More Money
12. Games and Gaming Equipment
The best thing about selling gaming equipment is that even the old consoles are selling for top dollar these days.
Retro consoles like the original Nintendo SNES are getting popular again, and modern games will always have a market.
Earn Everything… nearly!
Join Opinion Outpost, one of the few faithful and honest survey panels and earn cash and gift cards for your opinion. Stack your points and redeem them: Simple! No hidden fees and completely free!


13. Instruments
I'm sure you had great intentions when you bought that guitar, but it's been sitting un-tuned in its case for quite a while now.
Stores like Guitar Center will buy your used gear and give you cash or store credit in exchange.
14. Furniture
The nice thing about selling used furniture is that you can get a nice chunk of change out of just one piece.
Before selling, be sure that your item is clean, in decent shape, and ready to be moved out of your home.
15. Collectibles
Classic collectibles like vintage vinyl and mint-condition comic books are still totally a thing.
But, the term "collectible" has expanded to include bizarre items like old boxes of cereal, the original Furby and Tamagotchi toys, old Happy Meal toys, and even VHS tapes!
So clean out your closets, and maybe your mom's closets as well, to see what collectibles are gathering dust.
16. Wedding Decorations
If you DIY-ed your wedding day and still have those chair covers and tablecloths laying around, it's time to sell!
Brides are always looking for ways to save money on their big day, and secondhand decorations are a hit.
The Best Things to Sell to Make Money
In my opinion, the best things to sell are the kinds of things you can keep selling.
Think: services.
Become an entrepreneur!
A side-hustle superstar, if you will.
Dig deep into your skillset and consider what skills you can offer in your free time to make more money.
Whatever your abilities, you are certain to find someone in your area, or even online, who could use a person with your skillset!
The list continues below with even more ways you can make money.
17. Art
Are you a skilled artist?
These days, people are willing to pay a pretty penny for quality, custom design work.
There are so many ways to market and sell your art, too!
You can sell originals on ArtFire, prints on Etsy, or even turn your art into other products on Society6.
18. Music Lessons
Are you particularly skilled in an instrument?
Consider offering lessons locally!
19. Tutoring
As class sizes get lager and standardized testing has more stakes attached, parents are more willing than ever to pay a good tutor to work with their students.
Check out Tutor.com or Wyzant to sign up and tuto from the comfort of your own home!
If you'd rather do your own thing, there are plenty of Craigslist postings looking for a tutor- particularly in advance of the SAT and ACT tests.
Independent tutors can make up to $35/hour!
20. Handyman Services
Listen, we all have stuff around the house that ends up on the "I should get around to that" list.
Take advantage of lazy people like myself, and offer to take care of that list for them.
The options are open, so think about what skills and equipment you already have.
Mowing lawns, landscaping, cleaning out attics or garages.
Also be sure to check out the gigs section of Craigslist to see what people need.
21. Caregiving Services
Websites like Care.com connect service providers with people in need.
You can offer to care for children, the elderly, or even pets!
Some families require that you have your first aid and CPR certifications before starting, so that is something to consider before you dive in.
22. Pet Walking Services
If you happen to be a dog person and have some spare time on your hands, offering pet-walking services is an excellent way to make money!
There are many websites and businesses dedicated to connecting pet owners with available walkers.
It's the perfect way to make money and get some exercise too!
23. House Sitting Services
This is a great service to offer to friends and family who have vacations planned!
Not everyone can afford a comprehensive security system, but would really love the peace of mind that comes with it.
Offer to house sit for a decent wage, and you've got yourself a gig.
24. Photography
If you have a nice camera and some photography skills, get ready to make some money.
There are two great ways to do this: photography sessions or selling stock photos.
The website PetaPixel has a great article on the best places to sell stock photography.
25. Crafts
The holidays are the best time to sell your crafts!
People are always looking for unique, custom gifts for their loved ones.
Cozy scarves, handmade soaps, or custom family portraits are all hugely successful crafts.
There are so many places to sell handmade crafts, but your best bet is at local craft fairs and flea markets.
Weird Stuff to Sell for Money
26. Your Opinion
Who doesn't love to give their opinion?
Even better, you can get cash or free product for it!
One such website is BzzAgent, where you can get free product in exchange for your honest review or promotion on social media.
If you're an Android user, check out Google Rewards.
This app pays in Google Play store credits to take short surveys.
27. Platelets/Blood/Other Biological
Okay, bear with me on this one.
It might sound a little crazy, but selling your blood and plasma is a great way to help out local blood banks and make some money doing so.
28. Eggs (The Human Kind)
Following our previous train of thought, women can make incredible money selling their eggs.
If you are a healthy woman in the right age bracket, you can make upwards of $6,000 donating your eggs to a fertility clinic.
29. Eggs (The Chicken Kind)
Many of us have backyard chicken coops to save a little bit of money on the grocery bill.
But did you know that your neighbors are willing to pay top-dollar for fresh, free range eggs from your backyard?
If you have more eggs than you know what to do with, you can get anywhere from $4 to $6 per dozen by selling to your friends, family, and neighbors.
30. Produce
If you have a green thumb, keep on reading.
Those same folks who are willing to pay good money for fresh eggs will also likely be interested in fresh fruits and vegetables from your produce patch!
Another option is to pickle or can your own produce to sell.
31. Freelance Writing
Freelance writing can be a great way to make quick money if you have a knack for words.
There are many different types of freelance writing, from blog posts and articles to ghostwriting and technical writing.
The pay for freelance writing can vary greatly, depending on the complexity of the work and the client's budget.
Websites like Upwork, Fiverr, and Freelancer connect freelance writers with clients in need of their services.
32. Digital Design Work
If you're skilled with graphic design or digital art, selling your design services could be a lucrative option.
This can include designing logos, creating social media graphics, or even website design.
Similar to freelance writing, websites like Upwork and Fiverr are great platforms for finding clients.
You can also sell digital art and design products on websites like Etsy or Redbubble.
33. Virtual Tutoring
With more students learning remotely, there's a growing demand for virtual tutoring.
If you're knowledgeable in a particular subject, you can offer your services as an online tutor.
This can be especially profitable if you're well-versed in a subject that's commonly challenging for students, such as math or science.
Websites like Wyzant, Chegg Tutors, and Varsity Tutors are good platforms to find tutoring gigs.
The pay can vary depending on your level of expertise and the subject matter.
That's a ton of great ideas to get you started.
But if you don't have the time it takes to dig out the old stuff or sell some services, it might be a good idea to visit our list of 42 Quick Money Making Ideas That Actually Work.
Which of these items are you planning to sell to make some money?
Let me know in the comments!
Related Posts:
Earn Everything… nearly!
Join Ipsos iSay, one of the few Faithful and Honest survey panels and earn prizes, gift cards and donations. Stack your points and redeem them: Simple! No hidden fees and completely free!