9 Ways to Go On An Expensive Date on a Budget
Updated on: by Amy Kennedy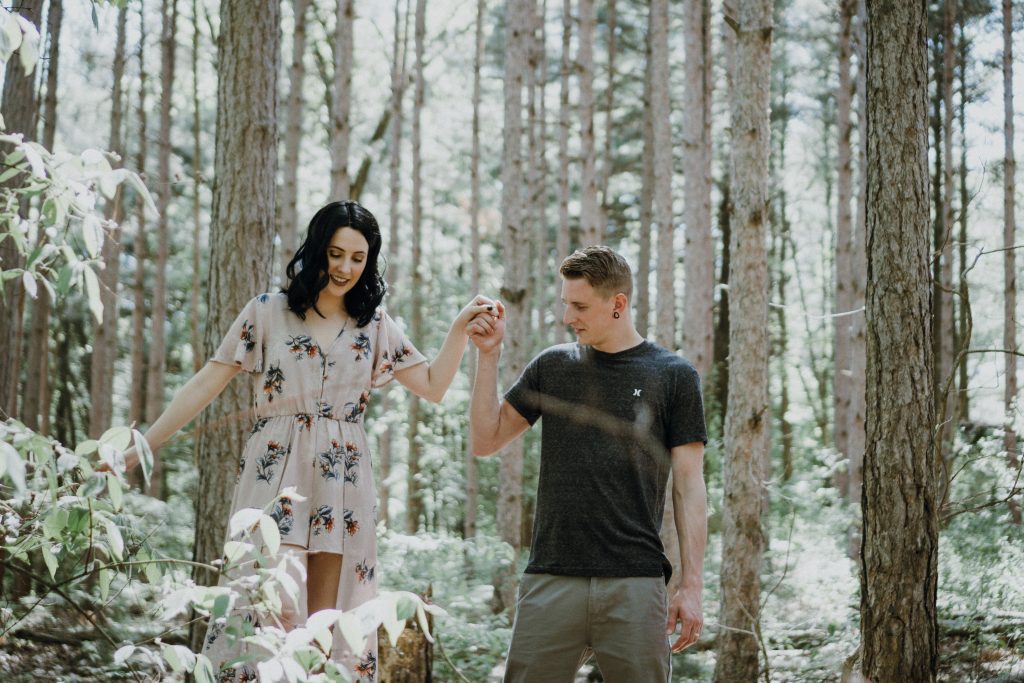 Did you know that you can indulge in luxury without emptying your pockets? Imagine treating yourself and your special someone to a lavish date night without breaking the bank.
Need Easy Extra $350+/Month For Free?
Sounds incredible, right? Well, there are plenty of ways to make it happen!
From planning a budget-friendly dream date to finding amazing dining deals and uncovering affordable entertainment options, this blog post has all the tips and tricks you need.
Follow these steps to create a memorable experience without breaking the bank:
1. Set a Budget
Take some time to evaluate your current financial situation and determine how much you're comfortable spending on your special evening.
By setting a budget, you can ensure that you're being mindful of your expenses and not overspending.
Consider factors such as your income, savings, and any other financial commitments you may have. Be realistic about what you can afford without putting a strain on your finances.
Remember, the goal is to enjoy a luxurious experience without sacrificing your financial well-being.
2. Choose the Focus
Here are some considerations to help you determine what aspects are most important to you and your partner:
Ambiance: Is creating a romantic and intimate atmosphere your top priority? Focus on finding a location or setting that exudes luxury and charm, such as a cozy candlelit dinner or a scenic outdoor spot.
Food: Are you both food enthusiasts looking to indulge in a culinary adventure? Consider prioritizing the dining experience by researching affordable yet high-quality restaurants, exploring unique cuisines, or even planning a gourmet meal at home.
Activity: Is there a particular activity or experience you've always wanted to try? Whether it's attending a concert, going on a scenic hike, or trying a new adventurous activity, make it the centerpiece of your date and find budget-friendly options to enjoy it to the fullest.
Entertainment: Are you looking for entertainment that adds an element of sophistication to your date? Look for discounted tickets to shows, concerts, or theater performances.
3. Seek Restaurant Deals and Promotions
Many upscale restaurants offer lunch specials, prix fixe menus, or happy hour discounts that allow you to savor exquisite flavors without the hefty price tag.
Keep an eye out for these offerings, as they can be a great opportunity to indulge in fine dining at a fraction of the cost.
Another option is to sign up for mailing lists or follow your favorite restaurants on social media.
Restaurants often share exclusive deals and promotions with their loyal customers.
By staying in the loop, you can stay informed about upcoming discounts or special events that offer discounted dining experiences.
Remember to plan ahead and make reservations when taking advantage of restaurant deals and promotions. Popular dining spots may have limited availability, especially during peak times.
4. Explore Alternative Dining Options
Exploring alternative dining options opens up a world of possibilities for enjoying a luxurious experience without breaking the bank.
Need Easy Extra Cash?
Pinecone Research, a leading name in online survey panel honesty, absolutely guarantees $3 cash for every survey you complete!
Take advantage of their time limited New Membership drive and register NOW. Join today: 100% free!


One option is to attend local food festivals or events, where a multitude of vendors offer a diverse range of delectable and gourmet food at affordable prices.
These gatherings provide an opportunity to sample different cuisines, indulge in unique flavors, and embark on a delightful culinary adventure with your partner.
To find local food festivals near you, check out Eventbrite or FestivalNet.
Another alternative is to explore the thriving food truck scene. From gourmet burgers to artisanal tacos, food trucks provide a fun and casual dining experience while still delivering a touch of luxury.
Visit websites like Roaming Hunger or FoodTruckLocator to find food trucks in your area.
5. Plan a Home-Cooked Extravaganza
Planning a home-cooked extravaganza for your budget-friendly date is a wonderful way to create a luxurious dining experience without the high costs. Here are some ideas to make it truly special:
Set the Mood: Create an inviting ambiance by dimming the lights and lighting candles around the dining area. Choose soft, romantic music to play in the background.
Plan the Menu: Start by brainstorming a menu that includes indulgent dishes you and your partner will love. Think about your favorite gourmet flavors and ingredients that can elevate the meal.
Gourmet Appetizers: Begin with a mouthwatering appetizer to set the tone for the evening.
Decadent Main Course: Choose a main course that feels luxurious but won't break the bank.
Elevated Desserts: Indulge your sweet tooth with a luxurious dessert to end the meal. If you enjoy baking, consider making a homemade fruit tart or a decadent layered cake that showcases your culinary skills.
Wine Pairing: Complement your home-cooked extravaganza with a bottle of wine that adds an extra touch of sophistication.
Cook Together: Cooking together can be a fun and intimate activity that adds to the overall experience. Shared efforts will create lasting memories and strengthen your bond.
Plating and Presentation: Take the time to plate your dishes beautifully. Pay attention to the arrangement of the food on the plate, ensuring it looks visually appealing and inviting.
6. Find Deals on Entertainment
Keep an eye out for community festivals, concerts in public parks, or art exhibitions with free or reduced admission. These events provide a lively and cultural atmosphere that adds a touch of excitement to your date night.
Another great way to find deals is by exploring online platforms and websites that offer discounted tickets or exclusive offers for entertainment activities.
You can find these entertainment deals here.
7. Embrace Nature's Entertainment
Plan a romantic hike in a picturesque location. Research nearby trails that offer breathtaking views or lead to a secluded spot where you can enjoy a picnic.
Pack a delicious lunch or some tasty snacks, and don't forget a cozy blanket to spread out and relax amidst nature's tranquility.
If hiking isn't your cup of tea, consider having a picnic in a nearby park. Find a quiet corner with a beautiful view, lay down a blanket, and bring along a selection of gourmet treats.
It might not be expensive, but it can certainly feel like a luxurious experience.
8. Utilize Public Transportation or Ride-Sharing
Ride-sharing services like Uber or Lyft are excellent options for getting around on a budget.
With these services, you can request a ride at your convenience, and the fare is often cheaper than traditional taxis. Additionally, sharing a ride with others going in the same direction can further reduce the cost.
It's a convenient and cost-effective way to reach your destination while avoiding the hassle of finding parking or dealing with traffic congestion.
If you're feeling adventurous, consider biking or walking to your destination, especially if it's nearby.
9. Accommodation Alternatives
Consider booking a cozy bed and breakfast for a romantic getaway.
Bed and breakfast establishments often offer charming rooms with personalized touches, creating a warm and intimate atmosphere for you and your partner.
These accommodations are typically more affordable than larger hotels and provide a unique and cozy experience.
Alternatively, explore vacation rentals. Websites and apps offer a wide range of these options, from cozy cottages to stylish apartments.
With this option, you can enjoy the privacy and comfort of a home away from home while often paying less than you would at a traditional hotel.
Plus, you have the opportunity to choose a location that suits your date's theme or desired ambiance.
Wrap Up
Going on an expensive date doesn't have to drain your bank account.
By being strategic, creative, and resourceful, you can create a memorable and luxurious experience for you and your partner while staying within your budget.
Set a budget, determine your priorities, and explore various options to find affordable alternatives that still offer a touch of elegance and charm.
Related Posts:
Earn Everything… nearly!
Join Ipsos iSay, one of the few Faithful and Honest survey panels and earn prizes, gift cards and donations. Stack your points and redeem them: Simple! No hidden fees and completely free!