Chat Based Sales at Talk2Rep
Updated on: by Amy Kennedy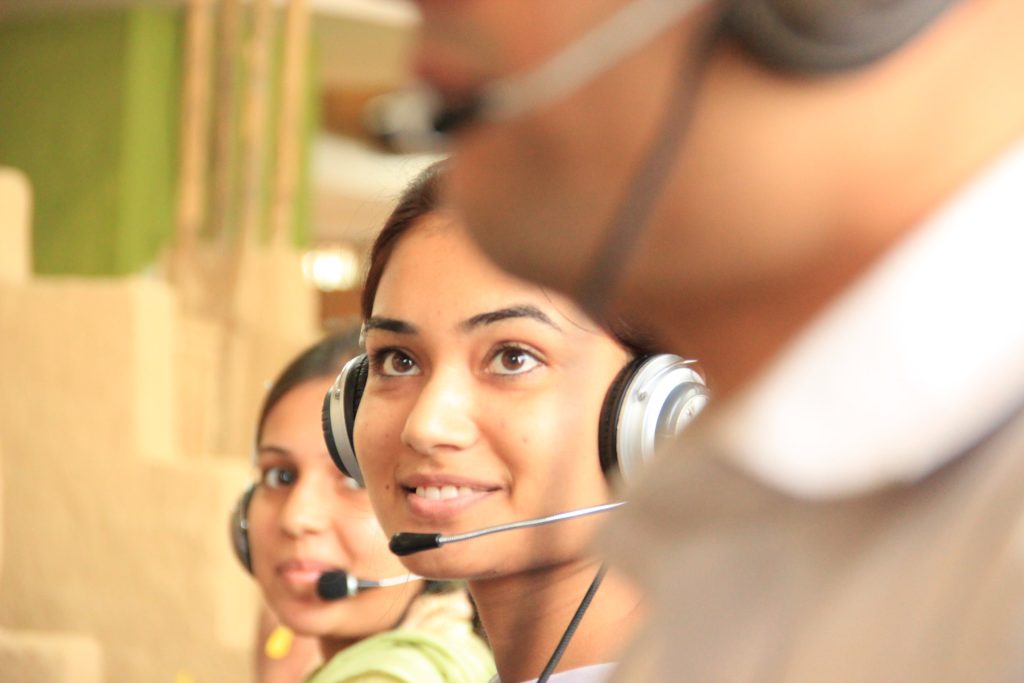 Need Easy Extra $350+/Month For Free?
*** Update- read through comments as Talk2Rep's pay and job experience has varied through the years.
***Another update here on pay structure 07/03/2023
Aside from writing online content and titling, the next best non-phone job-type that work from home seekers are after is Chat based work! I previously discussed G5Live and many people agreed with me that it was simply not worth the time! I told you all then that I would be seeking out some better opportunities for chat based work. Well…today I am delivering! Enjoy 😉
Who is Talk2Rep?
Upon visiting the Talk2Rep website you are immediately greeted by one of those cheesy ladies standing in the corner speaking a sales pitch. Usually when I land on a page with one of those I leave. See, I have some experience actually working the customer service line for several companies well-known for scamming their customers. They ALL had their own talking ad. So, that is a major red flag to me. It is also why I rarely ever took time out to learn more about Talk2Rep. But today I decided to continue looking and I am glad I have!
Talk2Rep handles all types of customer service and sales work for a variety of clients. From Inbound, Outbound, Email and Chat Based work- it seems Talk2Rep covers it all!  Their client base handles government based companies, Retail, Financial, Insurance, Travel and many other areas!
Today's focus will be on the current (as of today's posting) opening for a possible wireless support company in their Chat Based department!
Employees or IC?
Talk2Rep hires Independent Contractors. It is a personal preference as to what is better. Depending on your situation- working as an IC or an Employee can be an important factor to consider when looking for work from home. Be sure to understand the difference and how it will affect you before pursuing a job as an IC.
How Much Do Talk2Rep Chat Sales Agents Make?
Chat based sales agents working for Talk2Rep have reported being paid based on commission. However, the current job opening as a sales chat agents shows a pay rate of $13/hour.  *** update! – It is NOT $13/hour but is strictly commissioned based! Many are claiming it is not worth the time! 🙁 
Talk2Rep has updated their pay structure due to feedback from agents. They are now paying a base hourly pay of $9-14 an hour. (updated 07/03/23)
How Flexible is the Schedule at Talk2Rep?
The flexibility at Talk2Rep has not been strongly confirmed by anyone but it seems they offer shifts that you can choose from or will be hired into. The same is true for the training. It is done through a set schedule.
While the work, as a chat based (non-phone) worker is ideal for those of us with distracting background noise, such as children. Understand- it does still take a lot of your focus and attention. It may be very difficult to tend to your children while working with Talk2Rep. It would be best if done while another adult is around to give the much needed attention to the children.
What are the Requirements of the Current Talk2Rep Chat Based Sales Agent Openings?
Their recent job ad posting at CareerBuilder lists the following requirements:
Proper Grammar a must
Prior Sales experience a plus
Live Chat experience a plus
Sales in wireless products a plus
Detail oriented
Positive attitude and solid work ethic
Ability to multi task
Knowledge of cell phone/wireless services
Minimum typing requirements 35 WPM with accuracy
Hardwired
Does Talk2Rep Hire in My Area?
Talk2Rep hires in the United States only I believe. There is one client that sometimes requires only Florida agents. However, for this Chat Based position, and many others, Talk2Rep is hiring from anywhere within the US.
What Are Others Saying about Talk2Rep?
Reading through online forum boards I am seeing a pretty typical variety of complaints and praises. There was nothing that struck me as a major problem. Several people confirmed payment has always been met and always on time. However, on the negative side it would seem the initial hiring and training procedures are a bit confusing and many are left wondering if they even were actually hired to work with Talk2Rep or not. It did seem that most of those complaints later resolved themselves with a little patience and dedication. Based on my own personal research, I would personally feel comfortable applying for this position.
How Does Talk2Rep's Pay Structure Compare to Other Chat-based Sales Jobs?
When considering chat-based sales jobs, it's important to evaluate the pay structure offered by different companies to ensure that you are making an informed decision. 
Need Easy Extra Cash?
Pinecone Research, a leading name in online survey panel honesty, absolutely guarantees $3 cash for every survey you complete!
Take advantage of their time limited New Membership drive and register NOW. Join today: 100% free!


If you're interested in working as a chat-based sales agent, you may be wondering how Talk2Rep's pay structure compares to other opportunities in the industry. 
Here is a closer look at Talk2Rep's compensation model and what sets it apart from its competitors.
Competitive Base Hourly Pay Rates
Talk2Rep provides its chat-based sales agents with a competitive base hourly pay rate that ranges from $9 to $14. 
This range reflects the company's commitment to offering fair compensation to its agents. 
The specific hourly rate within this range is determined based on factors such as experience, performance, and the specific project or client you are assigned to. 
Talk2Rep understands the importance of valuing its agents' time and expertise, and the competitive base pay reflects that understanding.
Performance Incentives and Commission Opportunities
In addition to the base hourly pay, Talk2Rep offers performance incentives and commission opportunities to its chat-based sales agents. 
This means that your earning potential goes beyond the base rate. 
By meeting or exceeding sales targets, you can earn additional rewards and commissions, which can significantly boost your overall income. 
Talk2Rep values and recognizes the efforts of its high-performing agents, providing them with opportunities to maximize their earnings.
Tailored Compensation for Wireless Sales
Talk2Rep specializes in various sectors, including wireless products. 
If you have experience or a strong interest in selling wireless services, Talk2Rep offers a unique advantage. 
They provide tailored compensation packages for sales agents who excel in promoting and selling wireless products. 
This means that your efforts in the wireless sales domain can be particularly rewarding with Talk2Rep. 
The company recognizes the value of expertise in this specific area and offers compensation that aligns with the importance and demand of the wireless industry.
Flexibility and Work-Life Balance
In addition to competitive compensation, Talk2Rep understands the importance of flexibility and work-life balance for its chat-based sales agents. 
They strive to provide flexible schedules that accommodate their agents' needs. 
This flexibility allows you to create a schedule that fits your lifestyle while still earning a competitive income. 
Whether you're a parent with childcare responsibilities, a student with a busy class schedule, or someone who simply prefers a flexible work arrangement, Talk2Rep aims to provide an environment that supports work-life balance.
Continuous Improvement Based on Agent Feedback
Talk2Rep values the feedback and input of its chat-based sales agents. 
They actively seek input from their workforce and make adjustments to the pay structure based on agent feedback. 
This commitment to continuous improvement ensures that the compensation offered remains competitive and appealing to agents. 
By actively listening to their agents' suggestions and concerns, Talk2Rep demonstrates its dedication to creating a positive and rewarding work environment.
Where Can I Apply for Talk2Rep?
Check out the Job Ad they recently posted. If you are viewing this post well after the initial posting date of July 2011 then visit their site.
Related Posts:
Earn Everything… nearly!
Join Ipsos iSay, one of the few Faithful and Honest survey panels and earn prizes, gift cards and donations. Stack your points and redeem them: Simple! No hidden fees and completely free!