Top 30 Companies That Pay You for Doing Research from Home
Updated on: by Amy Kennedy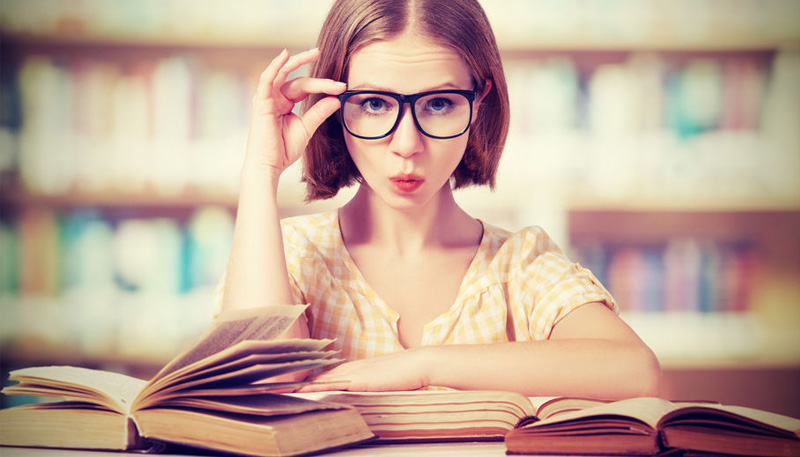 Do you love learning new things?
Need Easy Extra $350+/Month For Free?
If so, a work from home researcher job may be the perfect opportunity to work from home doing something you love.
Researcher work from home jobs are perfect for efficient researchers who have a love for learning and are detail-oriented and excellent multitaskers.
There are some companies that will hire remote workers to complete research for a variety of industries and clients.
But, there are also several career options that will allow you to work from home and complete research if that's what you really want to do!
I'll outline all of the above in this article so you can find the perfect opportunity for your work at home adventure!
Earning Money as a Researcher
So, how can you earn money researching online?
The companies I mention here mostly use independent contractors to complete research for clients.
Face it: Research can be time-consuming, right?
That's why many business owners want to outsource research work to other people.
They have more time to focus on other things and they're giving the research work to those who may be able to do it better in a shorter amount of time.
In other words, expert researchers like yourself!
Most online research jobs are flexible, allowing you to work when and where you choose.
You'll usually have a minimum number of hours you'll need to work, but researching can be a great choice for stay-at-home moms or people who just want some extra income from a side job.
Read more:
Some companies require you to have a special skillset to become a researcher.
Need Easy Extra Cash?
Pinecone Research, a leading name in online survey panel honesty, absolutely guarantees $3 cash for every survey you complete!
Take advantage of their time limited New Membership drive and register NOW. Join today: 100% free!


For example, court researching is a specialized type of research that may require a legal background.
So, you may sometimes need experience or a degree in a technical field.
However, even beginners or entry-level researchers can find an opportunity with some of the companies.
You may need to complete a preliminary assessment to make sure you can do the job, but if you pass, the company knows you have the required skills.
The pay rate for online researchers varies greatly between companies and depends on your experience.
Those with technical backgrounds, like law or health care, for example, may qualify for higher pay rates than entry-level researchers.
But, taking into account pay rates from various companies and experiences, it seems that online researchers can earn an average of $10 to $20 per hour.
One Handy Tip for Researchers…
I also want to mention that, if you don't yet have it, you should consider downloading Qmee.
This handy little add-on is perfect for someone who wants to research online!
Sign up for an account and add the extension to your browser.
When you search for something online, you can earn money through Qmee.
Depending on your search, Qmee will show you relevant results (usually for products).
You get money any time Qmee displays search results.
Since you'll be frequently searching the web for your job, this is a great way to earn a little bit extra for doing nothing extra!
What Online Jobs Include Research?
We'll get to the companies that hire for online research in a moment.
First, I want to broaden your sights a bit.
There is a lot more that goes into research than just browsing the web.
Many types of jobs involve a good amount of research, but people don't often think about them.
Instead, they look simply for researching jobs, which aren't quite as plentiful.
The following jobs all offer remote opportunities for you to complete research and may help you on your job search by giving you a few more ideas of careers for which to search.
Affiliate Marketer
When you think of jobs in researching, your brain probably doesn't automatically go to "affiliate marketer," but it definitely is a research-based job.
Affiliate marketing is the process of placing links to products or services you want to promote and getting paid in commissions when someone uses those links to purchase what you promoted.
Basically, you're the middleman between the customer and the product and you'll get a share of the profits.
Affiliate marketing is one of the top ways for bloggers to monetize their websites.
They'll place links to products that make sense for their content and get paid when their audience buys those products.
The thing is, to be successful with affiliate marketing, you have to know how to research!
If you have a product in mind you want to promote, you'll need to do some research to form content around that product.
Similarly, if you have an idea for content you want to create, you'll need to know how to research the best products or services to promote within that content.
Either way, research is key to a successful affiliate marketing plan.
Earn Everything… nearly!
Join Opinion Outpost, one of the few faithful and honest survey panels and earn cash and gift cards for your opinion. Stack your points and redeem them: Simple! No hidden fees and completely free!


Blogger
Blogging is all about research to make the very best content you can place on your site that's even better than anything else that exists on the web for that topic.
Blogging may once have been just a casual art of jotting your thoughts down on the internet but it's turned into so much more over the past decade or so.
Businesses now use blogs to draw in new customers and give them informative content on things they want to learn more about.
Entrepreneurs are making a living off their blogs as they learn ways to monetize them, like affiliate marketing, freelance writing, and sponsored posts.
Most successful bloggers know how to do search engine optimization (SEO) to target keywords to draw in their ideal audience.
SEO is relatively simple once you get the hang of it, but it definitely requires research skills to know what keywords to target.
You'll also need to know how to research your competition to see what they're blogging about with success and figure out how to do it even better.
Court Researcher
Court researcher jobs usually require some experience in the legal field.
But, you can also typically get paid higher because of your expertise.
This type of job isn't a full work from home job because you'll need to visit your local courthouse to research and pull legal documents.
Still, you don't have to sit in an office and the job is fairly flexible.
You usually get paid per job rather than an hourly rate.
So, the quicker you can get each job completed (yet, still doing a thorough job, of course!), the better your potential pay.
You may even be assigned more than one county from which to complete research, which can give you more opportunities to earn.
You won't always need a legal background, but it does help.
The more knowledge you have of the legal system, the easier it will be for you to find the proper documents and information.
Expert
Online experts also require some excellent research skills to answer important questions from others.
Depending on the expertise needed, you also may need to have a high-level knowledge of a certain industry.
For example, some sites are dedicated to helping people find answers to their legal questions and hire only experienced, licensed lawyers.
However, other sites pay you to answer questions online even without expert knowledge.
You just need to have a good understanding of the type of questions you're answering.
Freelance Writer/Editor
Whether you're an expert or beginner freelance writer, one of your most important jobs is conducting thorough research.
You can't expect others to read, and trust, your work if you haven't been thorough in your research.
Successful freelance writers often spend hours just researching a piece for an online publication or blog before they begin writing it.
Even for articles in which a freelancer has a good understanding of the subject, some research may be required to find reputable statistics, quotes, and information that can back up the writer's claims.
Similarly, freelance editors must also have excellent research skills so that they can fact-check articles from the writers with which they work.
Online Marketer
Online marketing is all about knowing where to go to advertise for people and their businesses, whether you're placing ads, writing content, or reaching out to bloggers for sponsored posts.
In other words, you need to know how to research all over the web to find the people and places you need to market for your clients.
Online marketing is one of the best jobs to get into right now because the demand for it is so high as more and more people turn to creating online businesses.
Search Engine Evaluator
The main task in search engine evaluator jobs is research.
These jobs require independent contractors to know their way around search engines so that they can accurately rate the relevancy of search engine results.
Search engine evaluators should have plenty of experience searching the web and understanding what qualifies as a good or bad search result.
Social Media Manager
This job may not seem like it needs a lot of research skill, but it does.
As a social media manager, you'll take on clients who need some help growing and engaging a social media audience.
Therefore, you'll need to research a client's current audience, brand, and competitors to find out the best social media strategy for you to use for that particular client.
A huge company's social media accounts will likely be much different, and require a different strategy, than growing an individual's social media accounts.
Research is incredibly important for social media managers to learn about a company or individual and how best to target its audience based on the industry and competition.
Transcriptionist
Even skilled transcriptionists have to complete some research here and there, especially when they're dealing with technical subjects.
Online transcription jobs involve turning audio files into typed documents.
Sometimes, the speaker on an audio file talks about a subject that you may not be familiar with.
In that case, you may need to research the names of people or products you hear, or technical terminology.
For this reason, legal and medical transcriptionists typically get paid more per audio hour because they already know many of the technical terms they hear in the files.
But, even they may need to research sometimes.
Make Money with Online Research Jobs
The following companies hire online researchers to complete research work from home!
They may not always be hiring, so bookmark this article for easy reference in the future.
10EQS is a company that provides helpful crowdsourcing solutions to businesses in various industries, from healthcare to contracting.
The company hires at-home Subject Matter Experts who can research and answer questions in their areas of expertise.
You'll need extensive experience (preferably hands-on) in your chosen area.
Through your research, you'll help provide expert knowledge to clients in areas they're lacking.
Animalz is a content marketing startup that focuses on SaaS (software-as-a-service) clients.
The company offers remote jobs for Content Marketing Researchers.
For this position, you'll be responsible researching information that will help target a winning content marketing strategy for each client.
So, some competition research, mobile and email analytics, and other techie things may be a requirement.
You'll need to be great at multitasking and very organized, and a good amount of SEO knowledge is necessary.
Article One Partners helps businesses with intellectual property research.
In other words, its research solutions include anything having to do with a plan for an invention, patents, literary works, and other things that aren't yet tangible.
The company hires remote researchers as independent contractors.
You'll need expert knowledge in at least one subject area, but you're welcome to try researching others as you gain more skills.
You can choose the projects you want to work on based on your areas of expertise and interests.
Creative Circle is a staffing agency for creative businesses.
While the company itself doesn't necessarily hire people for research roles, it does usually have clients looking for people to fulfill them for their companies.
For example, there's currently an aquarium client seeking a remote user experience researcher for a part-time or full-time schedule.
You can also sign up to Creative Circle to set up job alerts for yourself for similar roles that you might be a good fit for.
Experts for Experts 123 can write articles and answer questions for cash.
To create the most helpful articles and answers that get upvoted by others on the platform, some good research skills can help.
You must apply for an Expert Contributor position to get paid, at which point you'll start receiving a revenue share.
This means that you'll get a portion of what the site makes from the articles you write.
FireEye, Inc. is a threat intelligence company that looks for remote researchers who are skilled in researching and handling technical data.
Candidates must have a background in threat intelligence and data analysis.
You should also have at least 5 years of experience in cybersecurity or a related field, be able to pass a background check, have some programming experience, and have strong communication skills.
H&R Block is one of the leading tax companies in the U.S. and it needs people like you to complete some research in the comfort of your home.
The company looks for seasonal tax researchers who have a passion for taxes to assist clients in answering their most pressing tax questions.
Researchers should be able to find answers about tax laws, preparing taxes, and more, and should be able to accurately guide each client to an appropriate solution.
An undergraduate degree in business or a related field is a must, but those with a graduate degree will hold preference.
You must be able to type at least 50 WPM.
HCA is a healthcare company that sometimes has openings for researchers to work from home in a dedicated home office space.
The Revenue Integrity Analyst will resolve billing questions and edits by researching and reviewing the appropriate documents and medical records of patients.
The position has a lot of moving parts that will require strict attention to detail and the ability to collaborate with others.
Clinical and healthcare experience is preferred, and those with a RN or LPN certification will get priority.
Humanus serves the educational and health care communities through staffing services, sending organizations qualified teachers, nurses, aides, and more.
The company has some part-time opportunities available for at-home researchers with strong research and data entry skills.
Researchers will be responsible for researching potential candidates and clients for the company to grow both databases and entering information into the database.
Candidates must have a minimum of a high school diploma, strong computer skills, be proficient in Microsoft Office, and have strong communication and organizational skills.
It should also help if you know your way around job boards, as this is where you'll be spending most of your time researching resumes that fit the company's standards.
This company is all about improving its clients businesses, websites, and just about anything else they need help with.
In other words, it works to improve user experience.
It does this through online communities, which are made up of each client's ideal customers, employees, prospects, and more.
As an online community researcher for icanmakeitbetter, you'll be responsible for conducting surveys, posting questions, writing reports, and managing communities for clients.
There will be a lot of research involved to help you understand everything you can about the clients you work with and the audience they're trying to target.
IT Boss Research looks for efficient court researchers to help complete its jobs.
The average researcher for this company earns between $10 to $15 per hour, but those with plenty of experience may earn up to $25.
JustAnswer is a good place for those looking for flexible writing work.
You can join as an expert in a field of your choice, like Tech, Pets, or Business.
Log onto the dashboard and answer questions, providing your expert knowledge to askers.
You may need to research subjects even in your area of expertise to ensure that you have factual, helpful information.
You'll need to provide proof of your expertise in some way, such as with your college diploma or professional certification, before you can come on board.
Maven is a great place to go if you want your own little question answering hub online where you can research to your heart's content to help clients.
You can sign up as a Maven and get paid when you answer questions from others.
You get to choose your hourly consulting rate and you'll also get to choose who you help based on your areas of expertise.
You're also able to contact your clients by phone or participate in longer-term projects if the need arises, which can, of course, pay you more money.
Maven even pays you commissions if you refer other people to the platform.
This real estate advising company looks for telecommuting research analysts to work for $12 an hour, about 25 hours a week.
You'll need to conduct outbound calls to perform research on houses that are currently for sale, plus do some internet research to learn more about new house projects.
You'll get both a phone and an internet stipend to help you perform your work.
It's a must to have clear communication skills and be able to stick to a reliable schedule with the company.
As an employee, you'll be eligible for paid training and 401k with company matching.
Mike Munter is an internet marketing company that provides services like SEO and content strategies, web design, and guest post placement for individuals and businesses.
The company seeks independent contractors for part-time research work.
For this job, you can work as little or as much as you want to and get paid in one to three business days with PayPal.
Mike Munter has various research jobs available, from quick tasks to more long-form research tasks that can pay up to $75.
Nava helps build digital services for government agencies to improve the way the public receives services from the government.
Nava looks for remote designers and researchers to better understand the needs of the public and how it relates to the services they use and use that information to shape new designs.
You'll need at least two years of experience as a researcher or designer, strategic thinking skills, and good communication and writing skills.
Candidates should also be able to work well within teams.
Pearson is a leader in the education industry, providing higher education, test prep, and other services for students and professionals all over the world.
In addition to its remote test scoring jobs, Pearson also offers researching positions for at home workers.
These positions require researchers to learn more about educational data and needs that will help shape Pearson's future products and services.
You must have a PhD in a related field and at least two years of experience in education companies.
Scrybe is a startup that's currently in its beta phase for its technology products that provide insights to businesses.
The company is looking for full-time remote researchers to provide analytical reports on companies, currencies, public policies, and more.
You'll need to have attention to detail, good collaboration skills, and excellent written communication skills.
Workweeks will be 40 hours during normal business hours.
Sentinel Data Retrieval is a court researching company.
It offers positions for remote workers to help provide its researching services.
You may be retrieving documents online or from your local courthouse, or conducting background checks on potential employees for clients.
This SEO company helps businesses improve their SEO and marketing efforts.
As an Online Research Intern for the company, you can earn $10 an hour looking for internet leads for businesses who might be good fits to work with Submit Express.
You'll need comprehensive knowledge of Microsoft Office, basic SEO skills, and previous experience in telemarketing and/or lead generation.
You can work either part-time or full-time and you'll get commission in addition to your hourly rate.
This company used to be known as Small Biz Advice but has transformed into this micro-consulting firm designed to help professionals.
You can sign up as an expert with at least 5 years of experience in a relevant field to provide help to other professionals.
Once you're signed up, you can enroll in partnered networks where you'll be able to find people who need your help.
Research away to answer their questions!
Theorem helps startups and large businesses create new apps, software, and other technologies.
The company looks for remote researchers to help it with its project management efforts.
You'll mostly be responsible for initial research on companies and their needs to help shape the technologies they'll be using.
You need at least 7 years of product design research experience.
Transcom offers customer support services to its clients.
You can become a tech support representative for the company and use your research skills daily with the job.
Tech support reps are responsible for researching the issues customers have problems with and providing accurate solutions.
Transcom even gives you a computer to do your job with!
Applicants must be at least 18 years old, have a high school diploma or equivalent, be available 40 hours a week, and pass a background check.
Trancom currently hires remote workers in the following states for these positions:
AL, AR, AZ, FL, GA, ID, IL, IN, IA, KS, KY, LA, MI, MN, MS,
MO, NE, NV, NH, NC, ND, OH, OK, PA, SC, SD, TN, TX, UT, VA, WI.
Wonder is probably the most well-known company that hires online researchers.
This company has various clients who outsource their research tasks to Wonder and its researchers.
Wonder's clients are from a variety of backgrounds and industries, so you have the potential to research several types of information.
You can work whenever you're able to by visiting your dashboard and choosing assignments when you have some time.
But, after choosing an assignment, you'll need to complete it within a specific time.
If you don't, it'll go back into the pool and you won't get paid.
Wonder has a format for research that you must abide by, and it's pretty strict.
As long as you're good at following instructions, you can excel here.
Before you become a researcher with Wonder, though, you'll need to submit a trial assignment and online quiz to prove your research skills.
WordAgents is an internet marketing agency that helps businesses create content with the help of its freelance writers.
The agency works with all kinds of clients to create website content, press releases, blog posts, and other types of content, so there's a good possibility that you'll be doing a variety of tasks as a writer for it.
With this type of work comes plenty of research, so this is an ideal gig for someone who wants to change up what they're doing weekly and learn new things along the way.
Most agencies have quick turnaround times for content, too, so it'll be helpful to be an efficient researcher and writer.
Wonderlic
Wonderlic is a company that specializes in pre-employment assessments and cognitive ability tests.
They occasionally hire remote researchers to conduct research and analysis.
As a remote researcher, you'll contribute to improving their assessment tools and provide valuable insights to their clients.
Wonder Research
Wonder Research is a market research company that hires remote researchers to conduct various types of research.
This includes data collection, survey administration, and analysis.
They work with clients from different industries, providing opportunities for researchers to work on diverse research projects.
Mindswarms
Mindswarms is a research platform that conducts video-based research studies.
As a participant, you'll be paid to share your opinions and experiences through video responses to research questions.
This is a unique opportunity to contribute to research projects from the comfort of your home.
UserTesting
UserTesting specializes in user experience research.
They offer opportunities for remote researchers to evaluate websites, apps, and other digital products. As a remote researcher, you'll provide feedback and insights on usability and user experience.
You'll be paid for each completed test you participate in.
On this question-and-answer site, you can get paid to research the answers to questions people ask and then answer them.
After you create your account, you can choose a few categories you consider yourself an expert in.
You'll then need to create a site on Yahoo Answers where you'll post helpful content for others and answer their questions.
You can place affiliate links within your content to get more cashflow, but you can also make money just by helping others.
It works on a point system that gives you more points as you stay active and others find your answers helpful.
Some people say that they earn money daily while others say that cash comes few and far between on the site, but it can still be a good way to get some side money flowing.
Other Places to Find Research Jobs
Do you want more choices for work from home research jobs?
No problem!
There are other places you can look to find jobs where you can utilize your research skills.
My personal favorite is Indeed.
This job search site makes it so easy to find work from home jobs just by inputting "remote", "home-based", or "work from home" in the location field.
The site aggregates job listings from several other major job search sites, giving you tons of listings to browse through.
To narrow your search, use keywords like "researcher" or "internet researcher".
And there's always Upwork if you're looking for some freelancer positions where you can put your research skills to use.
In fact, a lot of clients hire freelancers on Upwork simply to perform research!
I've seen listings that include researching statistics for a blog post or finding the email addresses for website owners, for example.
You can bid on the jobs that interest you and Upwork makes it very easy to find them by offering various filters to narrow your search.
Conclusion: How to Make Money Doing Research from Home
Hopefully, I gave you some helpful information and ideas for starting your internet research career from home!
Now it's time to expand your knowledge, learn more about things you already love, and make some money while doing it.
What are your favorite topics to research?
Do you use any of the above sites/companies to earn money researching from home?
We'd love to hear your thoughts in a comment below!
Related Posts:
Earn Everything… nearly!
Join Ipsos iSay, one of the few Faithful and Honest survey panels and earn prizes, gift cards and donations. Stack your points and redeem them: Simple! No hidden fees and completely free!