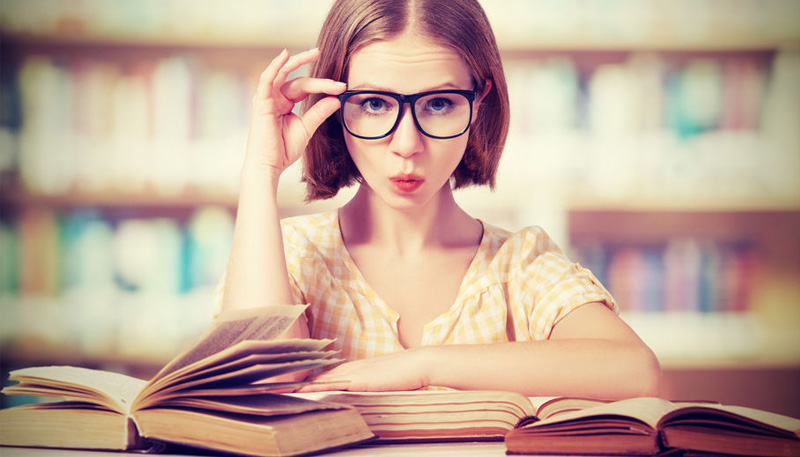 Do you love learning new things?
Need Easy Extra $350+/Month For Free?
If so, a work from home researcher job may be the perfect opportunity to work from home doing something you love.
Researcher work from home jobs are perfect for efficient researchers who have a love for learning and are detail-oriented and excellent multitaskers.
There are some companies that will hire remote workers to complete research for a variety of industries and clients.
But, there are also several career options that will allow you to work from home and complete research if that's what you really want to do!
I'll outline all of the above in this article so you can find the perfect opportunity for your work at home adventure!
Earning Money as a Researcher
So, how can you earn money researching online?
The companies I mention here mostly use independent contractors to complete research for clients.
Face it: Research can be time-consuming, right?
That's why many business owners want to outsource research work to other people.
They have more time to focus on other things and they're giving the research work to those who may be able to do it better in a shorter amount of time.
In other words, expert researchers like yourself!
Most online research jobs are flexible, allowing you to work when and where you choose.
You'll usually have a minimum number of hours you'll need to work, but researching can be a great choice for stay-at-home moms or people who just want some extra income from a side job.
Read more:
Some companies require you to have a special skillset to become a researcher.
Need Easy Extra Cash?

Pinecone Research, a leading name in online survey panel honesty, absolutely guarantees $3 cash for every survey you complete!
Take advantage of their time limited New Membership drive and register NOW. Join today: 100% free!


For example, court researching is a specialized type of research that may require a legal background.
So, you may sometimes need experience or a degree in a technical field.
However, even beginners or entry-level researchers can find an opportunity with some of the companies.
You may need to complete a preliminary assessment to make sure you can do the job, but if you pass, the company knows you have the required skills.
The pay rate for online researchers varies greatly between companies and depends on your experience.
Those with technical backgrounds, like law or health care, for example, may qualify for higher pay rates than entry-level researchers.
But, taking into account pay rates from various companies and experiences, it seems that online researchers can earn an average of $10 to $20 per hour.
One Handy Tip for Researchers…
I also want to mention that, if you don't yet have it, you should consider downloading Qmee.
This handy little add-on is perfect for someone who wants to research online!
Sign up for an account and add the extension to your browser.
When you search for something online, you can earn money through Qmee.
Depending on your search, Qmee will show you relevant results (usually for products).
You get money any time Qmee displays search results.
Since you'll be frequently searching the web for your job, this is a great way to earn a little bit extra for doing nothing extra!
What Online Jobs Include Research?
We'll get to the companies that hire for online research in a moment.
First, I want to broaden your sights a bit.
There is a lot more that goes into research than just browsing the web.
Many types of jobs involve a good amount of research, but people don't often think about them.
Instead, they look simply for researching jobs, which aren't quite as plentiful.
The following jobs all offer remote opportunities for you to complete research and may help you on your job search by giving you a few more ideas of careers for which to search.
Court Researcher
Court researcher jobs usually require some experience in the legal field.
But, you can also typically get paid higher because of your expertise.
This type of job isn't a full work from home job because you'll need to visit your local courthouse to research and pull legal documents.
Still, you don't have to sit in an office and the job is fairly flexible.
You usually get paid per job rather than an hourly rate.
So, the quicker you can get each job completed (yet, still doing a thorough job, of course!), the better your potential pay.
You may even be assigned more than one county from which to complete research, which can give you more opportunities to earn.
You won't always need a legal background, but it does help.
The more knowledge you have of the legal system, the easier it will be for you to find the proper documents and information.
Earn Everything… nearly!

Join Opinion Outpost, one of the few faithful and honest survey panels and earn cash and gift cards for your opinion. Stack your points and redeem them: Simple! No hidden fees and completely free!


Expert
Online experts also require some excellent research skills to answer important questions from others.
Depending on the expertise needed, you also may need to have a high-level knowledge of a certain industry.
For example, some sites are dedicated to helping people find answers to their legal questions and hire only experienced, licensed lawyers.
However, other sites pay you to answer questions online even without expert knowledge.
You just need to have a good understanding of the type of questions you're answering.
Freelance Writer/Editor
Whether you're an expert or beginner freelance writer, one of your most important jobs is conducting thorough research.
You can't expect others to read, and trust, your work if you haven't been thorough in your research.
Successful freelance writers often spend hours just researching a piece for an online publication or blog before they begin writing it.
Even for articles in which a freelancer has a good understanding of the subject, some research may be required to find reputable statistics, quotes, and information that can back up the writer's claims.
Similarly, freelance editors must also have excellent research skills so that they can fact-check articles from the writers with which they work.
Search Engine Evaluator
The main task in search engine evaluator jobs is research.
These jobs require independent contractors to know their way around search engines so that they can accurately rate the relevancy of search engine results.
Search engine evaluators should have plenty of experience searching the web and understanding what qualifies as a good or bad search result.
Social Media Manager
This job may not seem like it needs a lot of research skill, but it does.
As a social media manager, you'll take on clients who need some help growing and engaging a social media audience.
Therefore, you'll need to research a client's current audience, brand, and competitors to find out the best social media strategy for you to use for that particular client.
A huge company's social media accounts will likely be much different, and require a different strategy, than growing an individual's social media accounts.
Research is incredibly important for social media managers to learn about a company or individual and how best to target its audience based on the industry and competition.
Transcriptionist
Even skilled transcriptionists have to complete some research here and there, especially when they're dealing with technical subjects.
Online transcription jobs involve turning audio files into typed documents.
Sometimes, the speaker on an audio file talks about a subject that you may not be familiar with.
In that case, you may need to research the names of people or products you hear, or technical terminology.
For this reason, legal and medical transcriptionists typically get paid more per audio hour because they already know many of the technical terms they hear in the files.
But, even they may need to research sometimes.
Make Money with Online Research Jobs
The following companies hire online researchers to complete research work from home!
They may not always be hiring, so bookmark this article for easy reference in the future.
10EQS is a company that provides helpful crowdsourcing solutions to businesses in various industries, from healthcare to contracting.
The company hires at-home Subject Matter Experts who can research and answer questions in their areas of expertise.
You'll need extensive experience (preferably hands-on) in your chosen area.
Through your research, you'll help provide expert knowledge to clients in areas they're lacking.
Animalz is a content marketing startup that focuses on SaaS (software-as-a-service) clients.
The company offers remote jobs for Content Marketing Researchers.
For this position, you'll be responsible researching information that will help target a winning content marketing strategy for each client.
So, some competition research, mobile and email analytics, and other techie things may be a requirement.
You'll need to be great at multitasking and very organized, and a good amount of SEO knowledge is necessary.
Article One Partners helps businesses with intellectual property research.
In other words, its research solutions include anything having to do with a plan for an invention, patents, literary works, and other things that aren't yet tangible.
The company hires remote researchers as independent contractors.
You'll need expert knowledge in at least one subject area, but you're welcome to try researching others as you gain more skills.
You can choose the projects you want to work on based on your areas of expertise and interests.
Experts for Experts 123 can write articles and answer questions for cash.
To create the most helpful articles and answers that get upvoted by others on the platform, some good research skills can help.
You must apply for an Expert Contributor position to get paid, at which point you'll start receiving a revenue share.
This means that you'll get a portion of what the site makes from the articles you write.
IT Boss Research looks for efficient court researchers to help complete its jobs.
The average researcher for this company earns between $10 to $15 per hour, but those with plenty of experience may earn up to $25.
JustAnswer is a good place for those looking for flexible writing work.
You can join as an expert in a field of your choice, like Tech, Pets, or Business.
Log onto the dashboard and answer questions, providing your expert knowledge to askers.
You may need to research subjects even in your area of expertise to ensure that you have factual, helpful information.
You'll need to provide proof of your expertise in some way, such as with your college diploma or professional certification, before you can come on board.
Mike Munter is an internet marketing company that provides services like SEO and content strategies, web design, and guest post placement for individuals and businesses.
The company seeks independent contractors for part-time research work.
For this job, you can work as little or as much as you want to and get paid in one to three business days with PayPal.
Mike Munter has various research jobs available, from quick tasks to more long-form research tasks that can pay up to $75.
Sentinel Data Retrieval is a court researching company.
It offers positions for remote workers to help provide its researching services.
You may be retrieving documents online or from your local courthouse, or conducting background checks on potential employees for clients.
Wonder is probably the most well-known company that hires online researchers.
This company has various clients who outsource their research tasks to Wonder and its researchers.
Wonder's clients are from a variety of backgrounds and industries, so you have the potential to research several types of information.
You can work whenever you're able to by visiting your dashboard and choosing assignments when you have some time.
But, after choosing an assignment, you'll need to complete it within a specific time.
If you don't, it'll go back into the pool and you won't get paid.
Wonder has a format for research that you must abide by, and it's pretty strict.
As long as you're good at following instructions, you can excel here.
Before you become a researcher with Wonder, though, you'll need to submit a trial assignment and online quiz to prove your research skills.
Other Places to Find Research Jobs
Do you want more choices for work from home research jobs?
No problem!
There are other places you can look to find jobs where you can utilize your research skills.
My personal favorite is Indeed.
This job search site makes it so easy to find work from home jobs just by inputting "remote", "home-based", or "work from home" in the location field.
The site aggregates job listings from several other major job search sites, giving you tons of listings to browse through.
To narrow your search, use keywords like "researcher" or "internet researcher".
And there's always Upwork if you're looking for some freelancer positions where you can put your research skills to use.
In fact, a lot of clients hire freelancers on Upwork simply to perform research!
I've seen listings that include researching statistics for a blog post or finding the email addresses for website owners, for example.
You can bid on the jobs that interest you and Upwork makes it very easy to find them by offering various filters to narrow your search.
Conclusion: How to Make Money Doing Research from Home
Hopefully I gave you some helpful information and ideas for starting your internet research career from home!
Now it's time to expand your knowledge, learn more about things you already love, and make some money while doing it.
What are your favorite topics to research?
Do you use any of the above sites/companies to earn money researching from home?
We'd love to hear your thoughts in a comment below!
Related Posts:
Want more money?

Easy Extra Cash! Join the famed Nielsen Computer and Mobile Panel site, install the app and earn rewards just for using the Internet as you do today! Nielsen gives away $10,000 each month.
Guaranteed 100% free membership.