20 Sites That Offer Big-Money Contests for Freelance Designers
Updated on: by Amy Kennedy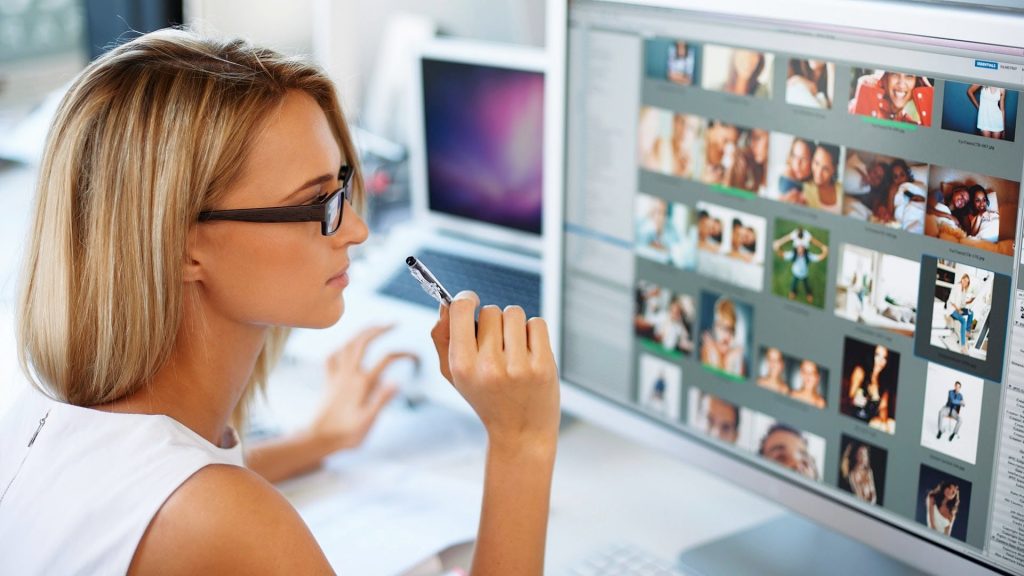 There are many ways to make money online as a designer.
Need Easy Extra $350+/Month For Free?
One popular, and many would say, fun way to earn from your creativity and skills with Illustrator and Photoshop is by utilizing crowdsourcing contest sites.
There are several places online where a business/brand will post their need for things such as logos, web design, brand images and so on.
A pool or crowd of designers can submit original logo ideas and the company/brand can then choose their favorites from all the submissions.
The designer whose work is chosen as the winner of the contest earns the money.
Of course, you're never guaranteed to earn money, even if you spend hours working to create what you believe to be awesome designs.
Although there are some cons to design contests, they are arguably an interesting and fun way to earn some money in your spare time doing what you love.
Top Contest Sites for Designers
Below are our top picks for best logo contest websites and other graphic design contests for designers just like you.
You don't have to stay tied to just one company, so be sure to sign up for as many that appeal to you to boost your chances of winning.
This is, by far, one of the most popular design contest sites on the web.
It's very active and, therefore, could have a lot of competition, but there are over 90 design categories here, so it helps spread out the work to all designers.
One of the best things about this platform is that, in addition to contests, you have the chance to work directly with clients by signing up as a freelancer.
When you land a client, 99 Designs does take a $100 fee out of the client's first $500 in payments and you'll then get charged a fee for each project to cover costs of the platform.
Expert designers have a lower fee than beginner designers.
However, these fees are comparable to other freelance-client matching platforms that help you find work.
Think of it like an alternative to marketing yourself, which you'd have to pay way more money for!
Need Easy Extra Cash?
Pinecone Research, a leading name in online survey panel honesty, absolutely guarantees $3 cash for every survey you complete!
Take advantage of their time limited New Membership drive and register NOW. Join today: 100% free!


CrowdSpring offers crowdsourcing design contests for clients who need various types of design work, like logo creation or full branding packages.
The site is pretty selective with designers and keeps a waitlist for them to join rather than allowing every designer to register.
CrowdSpring does usually have a short period of open registration a few times each year, though, for new members to come aboard.
Contests here run for one week, but clients can choose to bump them down to a day if they need something designed fast.
Clients can also come to designers they're impressed with to ask to work with them directly on projects.
If this happens, you can negotiate your pricing with the client, although CrowdSource requires a $200 minimum.
As its name suggests, Logo My Way is focused solely on awesome logo creations for clients from designers like you.
Contests here usually get anywhere from 70 to over 600 entries, so you'll have a lot of competition from other great designers.
However, prizes range anywhere from $200 to $1,000, so you can make a lot of money too!
And, Logo My Way pays within 24 to 48 hours because clients pre-pay for contests before they're posted.
Another logo-only contest site, this one is a little less active than others, which could mean it's easier for you to win a contest.
Contests here get about 50 entries, on average.
Clients can also rank their entries from their dashboard and provide feedback to designers, which can help you learn more about what you're doing and how to get better.
Designers are also allowed to create unique logos to add to the marketplace for clients to buy directly, which can help you earn a little extra money between contests.
Design Crowd has all kinds of designs available for contests, like t-shirt design, flyer design, and web design.
There are usually hundreds of jobs posted on the site at any given time, so you'll have plenty of work to choose from.
In addition to winning a contest, you could win participation prizes, too, for your time spent working.
Design Crowd takes 15% of your earnings from projects, winnings, or participation prizes.
On Logo Tournament, clients fill out a questionnaire to learn more about their needs before the contest goes live.
The client is also in charge of posting the rate for the prize.
You can choose the contests you want to enter, design a unique logo based on what the client wants, and wait to see if you won.
It's completely possible to win a lot here, as the current top-ranked logo designer has more than 500 wins on the platform!
Crowdsite looks for freelancers like you to help clients with their creative needs, whether it's coming up with a brand name or a new logo or website design.
Contests here run for 7 days, during which time a client can leave feedback for your design.
Clients can also choose to have a private contest where no designers can see each other's work.
This is especially helpful for preventing plagiarism between designers!
Design everything from apps to business cards to brochures on Hatchwise, another contest site that gets more than 100 entries, on average, per contest.
Projects will last, by default, for 10 days, but clients can always stop them early if they fall in love with a design quickly.
Love making logos more than other types of design work?
Earn Everything… nearly!
Join Opinion Outpost, one of the few faithful and honest survey panels and earn cash and gift cards for your opinion. Stack your points and redeem them: Simple! No hidden fees and completely free!


48hourslogo might be the right contest site for you.
In as little as two days, you could come out the winner on one of the site's contests and get your money delivered quickly via PayPal.
It's completely free to register for Logo Bids and start creating designs for clients.
You can submit as many designs as you want to for each client to boost your chances of winning.
Clients prepay for contests, so you should see the money in your account immediately upon winning.
Contests on Design Contest run for 7 days and can feature everything from banners to t-shirts to icons.
Clients can also choose to work with you one-on-one for future projects if they really fall in love with your design.
Zillion Designs is a somewhat newer design contest site and marketplace for people to find the perfect logos, business cards, and other designs for their companies.
Clients set their own prices for contests for as low as $199.
Designers here need to actually get verified to avoid potential scam and fraud.
The verification process entails showing your ID card and filling out a profile on the site, so it shouldn't take too long.
Entering contests is free, but Zillion Designs will take a 10% fee from your payment if you win.
Payments are transferred with PayPal.
Designers can win contests here that range between $199 and $399, on average.
You can also have your portfolio on the site for clients to easily see when they're deciding on a logo or design to choose in a contest.
Brand Supply offers contests that can run for as little time a client deems necessary if they get several entries they love quickly, so it's important to get your designs in fast here while still offering quality.
The top designer on the site has won more than 300 design contests, so it's definitely possible to find success here.
Freelancer isn't quite like the other sites we listed here because it's not technically a contest design site.
Instead, it's a freelancing platform where programmers, writers, designers, and other kinds of freelancers can find work.
You'll sign up, create a profile, and then start browsing gigs.
There's a lot of design work available on the site.
However, to get a job, you'll need to send in a proposal and cover letter.
The client gets to pick a person for the job from the proposals sent to them, so in a way, it's similar to contest sites.
The advantage, though, is that you're working for pay, so you don't have to compete with others if you win a gig.
Make sure you have your design portfolio linked in your profile so the client can get to know you better.
You can also send links to your best work within your proposal, which is a great way to showcase work that's relevant to the client's job.
Upwork is another freelancing platform like Freelancer, but it has a built-in portfolio function that allows clients to see your best work without leaving the Upwork site.
You'll use bids to send in your proposals and cover letters.
Be sure to read through the entire job posting before sending these in, though, to catch all the client's requirements.
Some of them will put in special instructions to help weed out those who don't read through the listing.
One thing I really like about Upwork is its escrow system that ensures freelancers get paid for their time.
Clients can pay for a job up front so that when you turn it in and they accept your work, you'll automatically get paid.
Guru is a freelancing platform that connects designers with clients seeking design services. 
It offers a wide range of creative opportunities for designers to showcase their skills and find design projects. 
Designers can create a profile, showcase their portfolio, and browse available gigs. 
Clients post projects with specific requirements, and designers can submit proposals to compete for the job. 
Guru provides a secure payment system and offers tools to facilitate communication and collaboration between designers and clients.
Design Pickle provides unlimited graphic design services for a flat monthly fee. 
It offers a subscription-based model where clients can request an unlimited number of design projects. 
Design Pickle assigns a dedicated designer to each client, ensuring consistent and timely design deliveries. 
The platform covers various design needs, including logos, social media graphics, and marketing materials. 
Designers working with Design Pickle have the opportunity to work on a wide range of projects and build long-term client relationships.
Creative Allies specializes in design contests within the music and entertainment industry. 
It offers designers the chance to create artwork for bands, musicians, festivals, and other creative projects. 
Clients post contest briefs with specific design requirements, and designers can submit their entries. 
Creative Allies provides a platform for designers to showcase their talent, gain exposure in the music and entertainment industry, and potentially collaborate with well-known artists and brands. 
It's an excellent opportunity for designers who are passionate about music and want to apply their skills to create visually captivating artwork.
LogoGala is a design contest website dedicated to logo design. 
It provides a platform for designers to showcase their logo design skills and compete in logo design contests. 
Clients post their logo design requirements, and designers submit their entries to compete for the prize. 
LogoGala showcases the winning logos and provides designers with recognition and exposure. 
It's a great platform for designers who want to challenge themselves and refine their logo design abilities. 
Participating in LogoGala contests allows designers to gain valuable experience, expand their portfolio, and potentially earn cash prizes. 
It's a community-focused platform that encourages designers to learn from each other and explore new design trends and techniques in the field of logo design.
Read More:
Get Paid by 66 Greeting Card Companies for Your Writing or Designs
24 Best Places to Sell Designer Handbags for Cash, Online and Offline
Pros and Cons of Logo and Graphic Contest Sites
Cons
While these contest sites can be a fun way to gain experience as a graphic designer, there are plenty of negative aspects to this business platform.
One drawback is that you are most likely not going to earn money for your hours of work.
Even if you do win an occasional contest, the pay isn't enough to cover the hours of unpaid work you completed on other projects.
Clients are also more difficult with these contests than they would be if you worked with them directly, generally speaking.
Many of the clients who post their project needs on contest sites are demanding and often down-right rude.
To many beginner designers, rejection from someone with a chip on their shoulder can be highly damaging.
Another potential drawback is the lack of creative minds.
There will be many other designers stealing ideas and even using stock vector images!
This can really kill the creative atmosphere.
The top contest sites like 99Designs and LogoMyWay have due processes to promote originality, but there's still no foolproof way to control plagiarism.
Some projects are a bust on these sites.
Sometimes, a project is posted, and then the client never returns to give feedback or choose a winner.
Most of these sites, however, have guaranteed payment projects where the client pays in advance to prevent this from happening.
Pros
With the negative of contest sites taken into consideration, there are still positives to these sites.
First is lots of work.
You just may be surprised to see how many businesses are posting their logo needs.
You also get a chance to test your skills.
My logo design career began on these contest sites, and it became a great way for me to learn and test out techniques I was learning.
Sometimes, you also get to know clients.
Previous to design contest sites, I had no experience with clients and wasn't sure what kind of information to ask to learn about the needs of the client.
Some contest sites also allow clients who love you work to hire you directly, which can be a great way to boost your career and get more long-term work.
Ultimately, if you find you have a love for graphic design and making vector images or logos, you will want to establish a more concrete method of earning money as a freelancer online.
Word of mouth is a powerful tool, so be sure you have a website where happy clients can refer their friends and colleagues.
However, contest sites can be a great springboard for your career to get to experiment with techniques, meet some clients, and hone your craft.
How to Boost Your Chances of Winning a Design Contest
Winning a graphic design contest for money isn't easy, especially when there's hundreds to thousands of other awesome designers competing against you.
It's important that you and your designs really stand out against the pack.
Here are a few ways to do that:
Have a portfolio on or off a design contest site
Some contest sites let you create a design portfolio on the site along with your profile.
This portfolio can show clients your best work so that they can learn more about you and what you do.
If they're interested in your design for their contest but are struggling to pick between your design and a few others, your portfolio could be just what they need to see to push them over in your corner.
If the site you use doesn't give you the option of a portfolio, then make your own using a free website or portfolio builder.
You can often link to a portfolio in your profile, so clients can still see your showcased work if they want to.
Pay close attention to detail
Clients typically submit a brief, or an explanation of what they want, when they create a contest.
This brief should be detailed about the client's business, mission, and design needs.
In the brief, they'll probably mention something about the branding they're shooting for, what colors to use, and what overall vibe they want your designs to show.
It's crucial that you pay attention to this brief and take note of exactly what the client wants!
You wouldn't pay for something that didn't 100% meet your expectations, right?
A client won't do that either, especially when there are dozens of other designs to choose from.
Enter low-entry contests
Some sites have filters to help you find contests that have been posted recently or only have a few entries.
In most cases, these will be the best ones to enter.
Low-entry contests will simply have less competition, so they'll be easier for you to win with a great design.
Contests posted recently should also have low entries, but even if they fill up fast, you'll still be one of the first to get their design in.
On some sites, clients see the first designs first in their dashboard.
If yours really stands out, it's possible that they'll pick it without even looking at more recent entries.
A lot of clients also consistently monitor their entries, so the quicker you can get yours in, the better your chances of being an early bird winner.
Pick the right contests to enter
You know what you're interested in and what you're good at as far as your design work.
Therefore, you should work with your skills and interests, not against them!
There will be all kinds of contests posted on the site.
But if you're better at creating website designs than logos, stick with those contests.
Clients will be able to tell if your heart isn't in your design or if you're inexperienced with that type of design, which will only cause your entry to get rejected.
Take some time to skim through listings and enter only those that you know you can knock out of the park.
Contest design sites can be a fun way to supplement your income between client work, but they shouldn't be used as a full-time income source.
Have you used any of the sites we listed above? What has your experience been like?
Related Posts:
Earn Everything… nearly!
Join Ipsos iSay, one of the few Faithful and Honest survey panels and earn prizes, gift cards and donations. Stack your points and redeem them: Simple! No hidden fees and completely free!