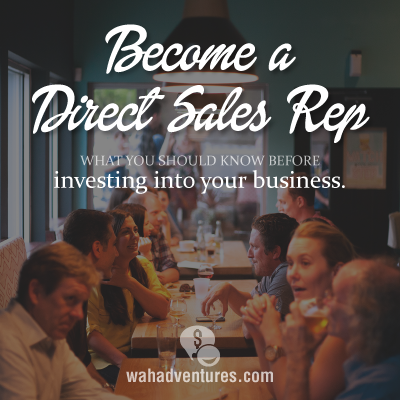 If you are looking for a way to bring in some extra cash, direct sales can be a good option. Unlike a traditional part-time job, direct sales allows you to set your own hours and build a business at your own pace. That freedom is very attractive to people from all walks of life, but it is important to educate yourself before getting started.
Need Easy Extra $350+/Month For Free?
Direct Sales is Primarily a Social Skill
If you are to be successful in the world of direct sales, you will need excellent social skills as well as the ability to sell products. While direct sales consultants do make money on their own sales, for many the bulk of their monthly income comes from the people they recruit.
That means sales consultants will need to convince other people to join their network and share in their success. Consultants who have already achieved great success on their own may have an easier time building their networks, but convincing wary investors to jump in can still be a challenge.
Understand All Your Up-Front Costs
One of the chief advantages of direct sales is the low initial cost. The average up-front inventory investment is just over $100, but there are often add-on costs as well. Many companies encourage, or even require, new sales consultants to pay for a personal website or training materials.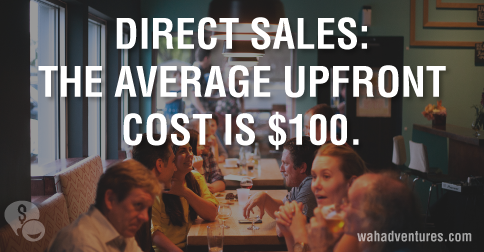 While a website and ongoing training can be helpful, sales consultants need to understand all the costs associated with their new part-time jobs. Spending too much up front could mean working months just to recoup those costs – or worse yet, never recouping them at all.
Research the Company and the Quality of the Products
No one can succeed in direct sales without a quality product to sell. If the product is suspect, would-be customers will be wary, and your sales will suffer. Always research the products you will be selling before investing in a starter kit or buying any inventory. Check out the products in person if possible, either through an existing consultant or from the company itself.
You will also want to research the company itself. How long have they been in business? What is their track record? What products have they sold in the past and what are their revenues? A long track records speaks volumes and encourages trust among consumers.
Dig Deep for Average Monthly Sales
Direct marketing companies like to tout the success of their top earners, but they are less forthcoming about sharing lower numbers. You will have to dig deep and read the fine print to find the actual earnings you can expect.
Direct marketing companies are required to report average monthly earnings by their consultants, but it may take time to find that information. While you may make more than the average, knowing what others are really achieving is a great reality check.
Consistency is the Key to Success
Many people treat direct sales as a sideline, and they often enjoy some success. The top performers, however, tend to treat selling as a full-time business. As with any type of business, the more you put into direct sales the more success you can achieve.
Earn Everything… nearly!

Join e-Poll, one of the oldest survey panels and earn cash - paid via PayPal - gift cards for Amazon, Best Buy, iTunes, Starbucks, and Walmart, plus Retail e-vouchers.
The surveys are aimed at entertainment-related research, covering such things as personal TV watching habits, give feedback on new TV commercials or to review DVDs that are sent to your home.
For USA residents aged 13+. No hidden fees and completely free!


Consistency is a key element of success in the direct sales world. Simple things like setting regular office hours, setting up a home office and working hard every day can make a big difference. Most sales consultants work from home, where the risk of distraction is always present. Setting some ground rules and sticking to them is one way to improve results and make more money.
Whether you are looking at direct sales as a way to make extra money or a replacement for your full-time job, it is important to do your homework. From checking out the history of the company and the products it sells to building on past successes, there are plenty of things you can do to improve your results.
Related Posts:
Want more money?

Easy Extra Cash! Join the famed Vindale Research site and earn rewards by doing nothing more than sharing your experience of using the internet. Guaranteed 100% free membership.