How to Earn Passive Income with Affiliate Marketing
Updated on: by Amy Kennedy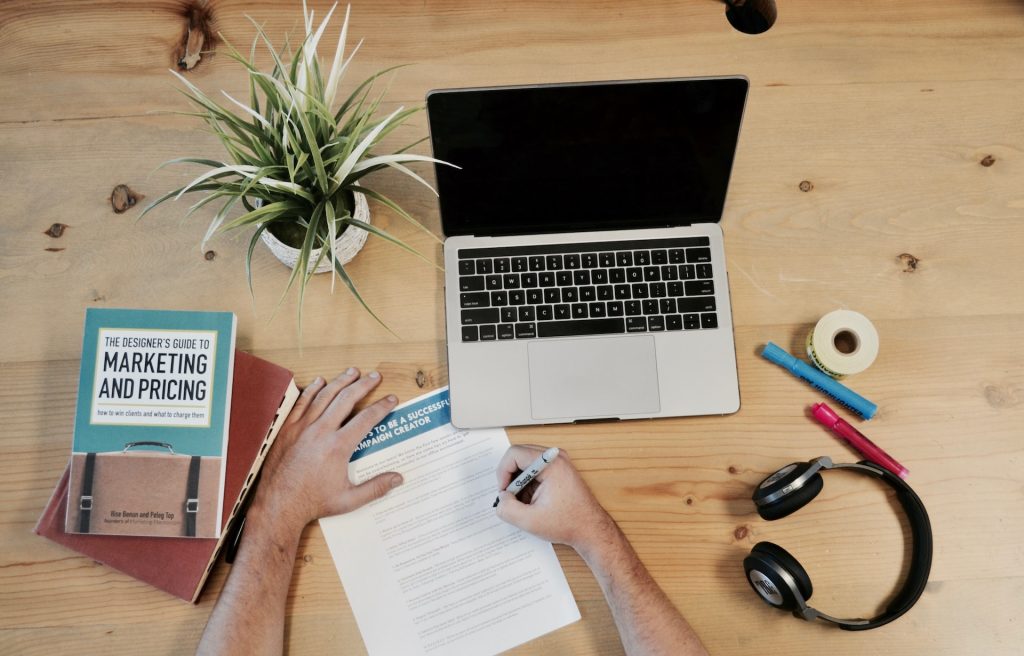 In today's digital era, creating multiple streams of income has become a popular approach to financial growth and security.
Need Easy Extra $350+/Month For Free?
One such income stream that is making waves in the digital space is passive income.
Among numerous ways to generate passive income, affiliate marketing stands out due to its potential returns and accessibility.
This comprehensive guide will walk you through the process of earning passive income with affiliate marketing.
Understanding Affiliate Marketing
What is Affiliate Marketing?
Affiliate marketing is a performance-based marketing strategy embraced by online retailers to drive sales and generate more revenue.
This approach allows product owners to increase sales through a simple yet effective mechanism—third-party promoters, known as affiliates, earn a commission by recommending the products to others.
This model presents a win-win situation for both the affiliates and the product owners.
Affiliates earn a commission on each sale they facilitate, and product owners benefit from increased sales and broadened market reach without the need for additional marketing expenditure.
Affiliates essentially serve as the link between consumers and producers.
They promote the product or service on various platforms such as websites, blogs, and social media.
They leverage their audience to generate sales by redirecting potential customers to the product owners' site.
Whenever a customer makes a purchase through this referral, the affiliate earns a percentage of the profit, also known as an affiliate fee.
The Power of Affiliate Marketing as a Passive Income Stream
Affiliate marketing offers several compelling benefits, especially when considered as a passive income source.
Unlike many other business models, entering the realm of affiliate marketing doesn't require a significant initial investment.
With just a computer, internet access, and a well-thought-out strategy, one can embark on the affiliate marketing journey.
One of the most enticing aspects of affiliate marketing is the flexibility it offers.
Need Easy Extra Cash?
Pinecone Research, a leading name in online survey panel honesty, absolutely guarantees $3 cash for every survey you complete!
Take advantage of their time limited New Membership drive and register NOW. Join today: 100% free!


As an affiliate marketer, you aren't bound to a specific location or rigid work hours.
You have the freedom to work from anywhere, be it your home, a coffee shop, or a beach halfway across the globe, as long as you have internet access.
This flexibility allows you to maintain a better work-life balance, which is often elusive in more traditional job settings.
The earning potential in affiliate marketing is virtually limitless. Unlike a salaried job where your income is fixed, with affiliate marketing, the more effort you put in to promote the products, the more you sell, and the more you earn.
The model's scalability is another attractive feature.
As you grow your audience and establish a strong online presence, your earning potential increases exponentially.
Moreover, affiliate marketing allows you to generate passive income.
While it requires effort to set up and get the ball rolling, once you've established a successful platform and strategy, the revenue can continue to roll in even when you're not actively working.
This passive income aspect makes affiliate marketing an appealing option for many digital entrepreneurs.
Top 5 Benefits of Affiliate Marketing
Affiliate marketing has taken the world of digital marketing by storm, thanks to its immense potential and multifaceted benefits.
Here are some benefits of affiliate marketing.
1. Low Startup Costs
One of the most appealing aspects of affiliate marketing is its low startup costs.
Unlike starting a physical store or even creating your product line, getting started with affiliate marketing requires minimal initial investment.
All you need is a digital platform—like a blog or a website—to promote your affiliate products.
2. Flexibility and Independence
Affiliate marketing provides you the freedom to choose what products or services you want to promote.
You're not tied to a single company or product line—you can select the affiliate programs that align with your interests and your audience's needs.
Moreover, affiliate marketing allows you to work from anywhere, at any time.
All you need is a stable internet connection, making it an excellent choice for those who value flexibility.
3. Unlimited Earning Potential
One of the most enticing benefits of affiliate marketing is the unlimited earning potential it offers.
Unlike a fixed salary or hourly wage, with affiliate marketing, your earnings are directly proportional to your efforts. The more you sell, the more commission you earn.
As you grow your audience, expand your reach, and refine your marketing strategies, your earning potential grows exponentially.
4. Passive Income Generation
Affiliate marketing is a popular choice for those seeking to generate passive income.
Once you've set up your affiliate links and established a strong online presence, your promotions can continue to generate income even when you're not actively working.
This passive income aspect allows you to earn money while you sleep, providing financial stability and freedom.
5. Minimal Risk and Overhead
Unlike traditional businesses that often involve significant financial risks and overhead costs, affiliate marketing carries minimal risk.
You don't have to worry about inventory, shipping, or customer service.
The product owner handles those aspects.
As an affiliate marketer, your focus is on promoting and recommending products, while the product owner takes care of the rest.
This allows you to concentrate on your marketing efforts without the burden of handling operations and logistics.
Earn Everything… nearly!
Join Opinion Outpost, one of the few faithful and honest survey panels and earn cash and gift cards for your opinion. Stack your points and redeem them: Simple! No hidden fees and completely free!


Starting with Affiliate Marketing
Finding the Right Niche
The first step in your affiliate marketing journey is discovering your niche.
In essence, a niche is a specific market segment or area of focus that appeals to a particular audience.
This could be anything from yoga and meditation to tech gadgets, eco-friendly living, or gourmet cooking.
The key to successful affiliate marketing begins with finding a niche that aligns with your interests and expertise.
When selecting a niche, it's crucial to choose an area you're genuinely passionate about.
This passion will drive you to create engaging content, build meaningful relationships with your audience, and stay motivated even when the going gets tough.
However, passion alone isn't enough.
Your chosen niche should also have a sizable audience interested in the related products or services.
A great way to validate your niche is by conducting market research. Tools like Google Trends or SEMRush can provide invaluable insights into market demand and competition.
Choosing the Best Affiliate Programs
After identifying your niche, the next step is to select the affiliate programs that best align with your chosen area.
The choice of affiliate programs plays a significant role in your earning potential. Not all affiliate programs are created equal; each comes with unique offerings and varied commission structures.
There are numerous affiliate programs available, from global giants like Amazon Associates to niche-specific platforms like ClickBank or Commission Junction.
When choosing an affiliate program, several factors come into play.
Firstly, the commission rate is a critical consideration. Some programs offer higher commission rates than others, which can significantly impact your earnings.
Secondly, consider the popularity and market demand for the product or service you plan to promote. A highly sought-after product can mean more potential sales, translating into higher earnings for you.
Lastly, the credibility of the brand is crucial. Partnering with reputable brands can increase your audience's trust, resulting in more successful referrals and conversions.
Creating a Platform for Affiliate Marketing
Affiliate marketers need a platform to promote their chosen affiliate products effectively, and creating a blog or website serves this purpose remarkably well.
This platform becomes your virtual storefront where you can showcase the products, provide valuable content to your audience, and ultimately direct them to the product owner's site for purchase.
Elements of a Successful Affiliate Website
A successful affiliate website should primarily offer value to its audience.
The content you provide should be relevant to your niche, informative, and engaging.
Providing such content can help you establish credibility and authority in your niche, build trust with your audience, and increase the chances of your audience buying the products you recommend.
Besides content, the overall design and navigation of your website also significantly impact the user experience.
A clean, professional-looking design that's easy to navigate can keep visitors longer on your site, increasing the chances of conversion.
Optimizing Your Website for Search Engines
Equally important is the optimization of your website for search engines.
Search engine optimization (SEO) can significantly boost your website's visibility on platforms like Google, thus attracting more visitors and potential customers.
Consider employing platforms like WordPress, known for its user-friendly interface and SEO-friendly features.
Even if you lack coding skills, these platforms make it relatively straightforward to set up a professional and optimized website.
Building a Social Media Presence
Social media's role in today's digital marketing landscape is undeniable.
Platforms like Facebook, Instagram, Twitter, and LinkedIn provide access to millions of potential customers worldwide, making them invaluable tools for promoting your affiliate products.
Strategies for Building a Strong Social Media Presence
Building a strong social media presence goes beyond merely creating profiles on various platforms.
It's about actively engaging with your audience, understanding their preferences, and providing value.
Regularly sharing useful content can attract a loyal following, which you can gradually introduce to your affiliate products.
Promoting Affiliate Products Effectively
Content plays a pivotal role in digital marketing, including affiliate marketing.
High-quality, informative, and engaging content can compel your audience to trust your recommendations and eventually purchase the products you endorse.
Different Forms of Content Marketing
There are several forms of content you can use to reach out to your audience effectively.
You can share insightful blog posts about the niche you've chosen, write detailed product reviews that shed light on the pros and cons of the products, create how-to guides that provide practical value, or even produce video tutorials that visually guide your audience.
SEO for Affiliate Marketing
Search Engine Optimization (SEO) is a key tool for affiliate marketers.
When done correctly, SEO can increase your website's visibility on search engines like Google, thereby driving more organic traffic to your site.
More traffic means more potential customers and, consequently, more potential affiliate sales.
Key SEO Practices for Affiliate Marketing
Several SEO practices can help you rank higher on search engine results pages (SERPs).
These include keyword research to understand what terms your potential customers are searching for, link building to boost your website's credibility and visibility, and optimizing your website's loading speed and mobile-friendliness to ensure a seamless user experience.
All these practices, when combined, can significantly enhance your affiliate marketing success.
Advanced Strategies for Affiliate Marketing Success
Building an Email List
Email marketing remains one of the most effective strategies to foster deeper relationships with your audience and boost your affiliate marketing success.
Unlike social media platforms where your content can get lost in the sea of posts, emails land directly in your subscribers' inboxes, giving you a higher chance of engagement.
Building and Nurturing Your Email List
Building an email list allows you to maintain direct contact with your audience, keeping them informed about new content, updates, and promotions.
When it comes to promoting your affiliate products, a well-nurtured email list can be a goldmine.
People who have willingly subscribed to your list are more likely to be interested in your recommendations and, thus, more likely to convert into customers.
Tools for Email Marketing
Managing your email list and campaigns can seem like a daunting task, but several tools can assist you.
Platforms like MailChimp or ConvertKit provide user-friendly interfaces and a range of features to help you create, send, and track email campaigns effectively.
Monitoring and Improving Affiliate Marketing Performance
Earning passive income through affiliate marketing isn't a set-it-and-forget-it affair.
To maximize your earnings and grow your passive income stream, you need to continuously monitor your performance and implement necessary improvements.
Utilizing Affiliate Marketing Platforms and Analytics Tools
Most affiliate marketing platforms provide insights into your performance, such as the number of clicks your affiliate links are receiving, the conversion rate, and your total earnings.
These metrics can help you identify what's working and what needs improvement.
For a more comprehensive understanding of your website traffic and user behavior, consider using analytics tools like Google Analytics.
With this tool, you can monitor various metrics, including user demographics, user behavior, traffic sources, and conversion rates.
These insights can guide your content strategy, SEO efforts, and overall marketing decisions, thus boosting your affiliate marketing success.
Wrap Up
Embarking on the journey of affiliate marketing can lead you to the rewarding destination of consistent passive income.
However, it requires a blend of passion, perseverance, strategic planning, and a constant thirst for learning.
By understanding the basics, choosing the right niche and affiliate programs, creating a robust platform, effectively promoting products, and employing advanced strategies, you'll set yourself up for success.
Stay updated with the latest trends and continuously refine your approach.
Here's to your success in the exciting world of affiliate marketing!
Related Posts:
Earn Everything… nearly!
Join Ipsos iSay, one of the few Faithful and Honest survey panels and earn prizes, gift cards and donations. Stack your points and redeem them: Simple! No hidden fees and completely free!