10 Best Places to Find Editorial Jobs
Updated on: by Amy Kennedy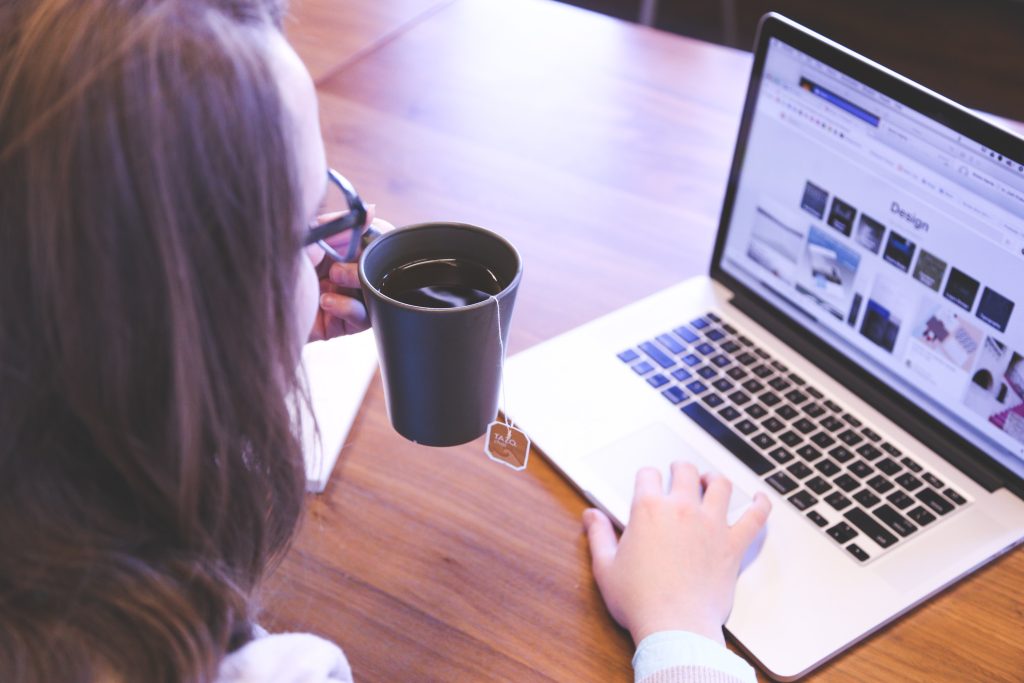 Need Easy Extra $350+/Month For Free?
Are you a talented wordsmith with a passion for storytelling?
Are you on the hunt for editorial jobs that will allow you to unleash your creativity and make a living doing what you love? Look no further!
In this article, we'll explore various avenues where you can find exciting opportunities in the world of editorial work.
Online Platforms for Editorial Jobs
If you're looking for flexibility and the ability to work remotely, freelance job platforms and content marketplaces are excellent places to start.
These online platforms connect freelancers with clients seeking editorial services, offering a wide range of projects to choose from.
1. Freelance Job Platforms
Upwork and Freelancer are two popular freelance job platforms that bring together freelancers and clients from all over the world.
These platforms allow you to create a profile highlighting your skills, experience, and expertise. You can then browse through job listings and submit proposals to clients looking for editorial assistance.
On Upwork, you can find a wide range of editorial jobs, including content writing, copyediting, and proofreading. The platform provides a secure payment system and offers various tools to facilitate communication and collaboration between freelancers and clients.
Similarly, Freelancer offers a vast marketplace for editorial professionals. You can create a profile, showcase your portfolio, and bid on relevant projects. The platform also provides tools for managing projects, facilitating communication, and streamlining the payment process.
2. Content Marketplaces
Content marketplaces such as Scripted and WriterAccess offer a curated pool of writing and editing assignments. These platforms provide you with a steady stream of work opportunities, while also handling payment and client management systems.
Scripted connects writers with businesses in need of high-quality content. Once accepted into their network, you can access a wide range of writing projects, from blog posts to website copy. The platform simplifies the process of finding clients and ensures timely payment for your work.
WriterAccess is another content marketplace that caters to both writers and editors. By joining their platform, you gain access to a pool of clients looking for editorial services. WriterAccess also offers tools for managing projects, facilitating communication, and streamlining the payment process.
Job Boards and Websites
Job boards and websites dedicated to editorial jobs are excellent resources for finding employment opportunities in the writing and editing field.
Whether you are a journalist, copywriter, or content editor, these platforms cater to a variety of roles and industries.
1. Industry-Specific Job Boards
If you have a specific niche or industry in mind, industry-specific job boards can be a goldmine for finding editorial jobs tailored to your expertise.
Need Easy Extra Cash?
Pinecone Research, a leading name in online survey panel honesty, absolutely guarantees $3 cash for every survey you complete!
Take advantage of their time limited New Membership drive and register NOW. Join today: 100% free!


JournalismJobs.com is a widely recognized job board for journalists and editors. The platform features a comprehensive list of job postings from newspapers, magazines, online publications, and broadcasting companies. You can filter the listings based on location, job type, and experience level, making it easier to find relevant opportunities.
MediaBistro is another valuable resource for professionals in the media and publishing industry. In addition to job listings, MediaBistro offers career advice, industry news, and various resources to support your editorial career. They cover a wide range of roles, including writing, editing, social media management, and more.
2. General Job Boards
Don't limit yourself to industry-specific boards; general job boards can also be treasure troves for finding editorial positions.
These platforms aggregate job listings from various sources, including newspapers, magazines, and online publications.
Indeed is a popular general job board that features a wide range of editorial job postings. You can search for specific keywords, such as "editor," "writer," or "content creator," and filter the results based on location, salary, and job type. Indeed also offers helpful resources and tools to enhance your job search, including resume-building services and career advice.
LinkedIn Jobs provides a professional networking approach to job searching. By creating a strong LinkedIn profile and indicating your interest in editorial roles, you can receive tailored job recommendations directly on the platform. LinkedIn Jobs also allows you to showcase your portfolio, connect with industry professionals, and engage in relevant discussions through LinkedIn groups.
Networking and Professional Associations
Networking and building connections within the editorial community can open doors to hidden job opportunities.
Joining professional associations and attending industry events can provide valuable resources, networking opportunities, and career development support.
1. Professional Associations
Consider becoming a member of professional associations that cater to the needs of editorial professionals. These associations often provide access to exclusive job boards, educational resources, and networking events.
The Society of Professional Journalists (SPJ) is one such organization that offers valuable resources for journalists and editors. SPJ provides job listings, industry news, training programs, and advocacy efforts to support the journalistic community. By joining SPJ, you can connect with like-minded professionals and stay updated on the latest trends in the industry.
The American Society of Journalists and Authors (ASJA) is another reputable association for freelance writers and authors. ASJA provides a platform for networking, professional development, and contract advice. Members gain access to job postings, industry events, and educational resources to enhance their careers.
2. Industry Events and Conferences
Attending industry events and conferences is an excellent way to network with fellow writers, editors, and potential employers. These events offer opportunities to learn from industry experts, gain insights into the editorial field, and connect with key players in the industry.
Content Marketing World is a leading conference for content creators and marketers. The event brings together professionals from various industries to share insights, strategies, and best practices. By attending Content Marketing World, you can expand your network, learn about content trends, and potentially discover new job opportunities.
The Association of Writers and Writing Programs (AWP) hosts an annual conference that attracts writers, editors, and publishers from around the world. The conference offers panels, workshops, and networking events to foster connections and provide valuable educational opportunities. AWP provides a platform to interact with professionals in the writing and editorial field, helping you stay updated on industry developments.
Social Media Platforms
Harnessing the power of social media platforms can be a fruitful strategy for finding editorial job opportunities and expanding your professional network.
LinkedIn
LinkedIn, the professional networking powerhouse, is an essential platform for job seekers in various industries.
To maximize your chances of finding editorial jobs on LinkedIn, optimize your profile to highlight your skills, experience, and writing samples.
Make sure to include relevant keywords in your profile and headline to attract recruiters and potential clients.
Engage with relevant industry groups and discussions, sharing your insights and showcasing your expertise. Actively network by connecting with professionals in the publishing, media, and content industries.
Twitter
Twitter can also be a valuable tool for finding editorial job opportunities.
By following industry influencers, organizations, and job boards, you can stay updated on the latest job postings in real-time. Many companies and publications share job openings on their Twitter accounts.
To streamline your Twitter job search, create a separate list or utilize hashtags related to editorial jobs, such as #editorialjobs or #writingopportunities. Participate in Twitter chats or discussions focused on writing and editing to connect with like-minded professionals and potential employers.
Local Resources
Don't overlook the power of local resources when searching for editorial jobs. Exploring local newspapers, magazines, and organizations can uncover hidden opportunities in your area.
1. Local Newspapers and Magazines
Check local newspapers and magazines for job postings related to writing, editing, and journalism. Many local publications are constantly on the lookout for talented editorial professionals to contribute to their content.
Take the initiative to reach out directly to the editors of these publications. Introduce yourself, express your interest in working with them, and inquire about any available opportunities. Building relationships with local editors can lead to recurring freelance work or even full-time positions.
2. Local Writing and Journalism Organizations
Explore local writing and journalism organizations in your area. These organizations often host networking events, workshops, and panel discussions that bring together professionals in the field.
Look for local press clubs or writer's groups that cater to writers and editors. These groups offer opportunities to connect with like-minded individuals, share resources and job leads, and gain insights into the local editorial scene.
Additionally, university journalism departments and career centers can be excellent resources for finding local editorial job opportunities. Reach out to these departments to inquire about any available positions or internships. They may have connections with local media organizations and can provide valuable guidance on your job search.
Three Tips for Landing Editorial Jobs
While knowing where to find editorial jobs is crucial, landing those jobs requires strategy and preparation. Here are some tips to increase your chances of securing editorial positions:
Earn Everything… nearly!
Join Opinion Outpost, one of the few faithful and honest survey panels and earn cash and gift cards for your opinion. Stack your points and redeem them: Simple! No hidden fees and completely free!


1. Build a Strong Portfolio
Creating a compelling portfolio showcasing your best writing and editing samples is essential. Include a variety of pieces that demonstrate your range and expertise.
If you don't have professional work to showcase, consider creating original content or volunteering to gain experience and build your portfolio.
2. Tailor Your Application Materials
When applying for editorial positions, customize your application materials for each opportunity. Craft a compelling cover letter that highlights your relevant skills, experience, and passion for the role.
Tailor your resume to emphasize your editorial abilities, including any relevant certifications, software skills, or specialized training.
3. Develop Your Skills and Stay Updated
Continuously honing your writing and editing skills is crucial in the competitive editorial industry. Invest in professional development opportunities such as workshops, courses, and certifications.
Stay updated on industry trends, new technologies, and emerging platforms to remain relevant and valuable in the job market.
Wrap Up
Finding editorial jobs requires a proactive and multifaceted approach.
Explore online platforms, job boards, and websites tailored to the editorial field. Network with professionals in the industry through professional associations, events, and social media platforms.
Don't forget to tap into local resources, including newspapers, magazines, and writing organizations.
By leveraging these diverse sources, building a strong portfolio, and staying current with industry trends, you'll be well-equipped to land your dream editorial job.
Persistence, networking, and a commitment to continuous improvement will set you on the path to a fulfilling career in the world of editorial work.
Happy job hunting!
Related Posts:
Earn Everything… nearly!
Join Ipsos iSay, one of the few Faithful and Honest survey panels and earn prizes, gift cards and donations. Stack your points and redeem them: Simple! No hidden fees and completely free!