Find Out How to Flip Cars Using These Helpful Expert Tips
Updated on: by Amy Kennedy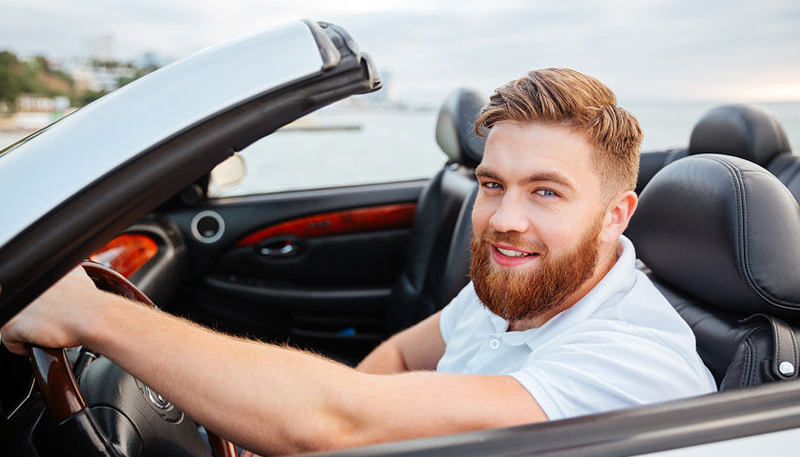 I never knew an ounce about flipping cars for money.
Need Easy Extra $350+/Month For Free?
But, in my never-ending quest to find unique, interesting ways to make money, it's one of the topics that came up.
I because more interested than I thought I would in the process after reading about it!
It amazes me how people can turn such a fast profit from finding, fixing, and selling a car.
People are always in need of vehicles, so it makes sense that buyers can be pretty easy to find.
Still, it's fascinating that such a big-ticket item can sell so fast.
So, I wanted to find out more about this process so that I could accurately relay it to our Work at Home Adventures readers.
As with any method of making money, this task won't suit everyone.
You'll need to know how to fix up some car problems so that you can make the most money from your flips.
You'll also need to know how the basics of car value.
If you continuously buy cars that aren't easily to flip, then you could end up losing more money than you make.
Let's get into the details so that you can see how all this car-flipping business works!
How to Flip Cars for Money
So, you want to earn cash selling cars on Craigslist?
It's not quite as simple as buying a car and sticking it back up on Craigslist for sale.
There's some work that's involved with the flipping process, so let's delve into that first.
What's Involved with Flipping Cars?
Buying Low to Sell High
The best technique for selling anything, really, is to buy low so that you can sell high.
Need Easy Extra Cash?
Pinecone Research, a leading name in online survey panel honesty, absolutely guarantees $3 cash for every survey you complete!
Take advantage of their time limited New Membership drive and register NOW. Join today: 100% free!


If you can't sell something for higher than you bought it, then you're breaking even.
At best, you might earn a little profit, but it may not be enough to warrant all the time you spent buying and advertising it for sale.
With car flipping, it's even more important to find cars for good prices that you can sell for much more later.
After all, you'll likely need to put some work into the car before you can sell it.
Therefore, it's important to consider the time you might spend working on the car and any repair costs before you make a purchase.
According to expert car flippers, cars under $1,000 are usually the best to flip.
But, there's a catch: that $1,000 car has to be something that people will want!
So, choose cars that are not just $1,000 and under, but are also desired cars.
Here are some things to ask yourself:
Is the car good on gas mileage?
Are the repair costs low?
Was the car a popular model in its time?
If the answer to those questions is "yes," then you might have a car that sells fast.
Try to stick to buying something that you can sell for at least $500 or more over what you paid for it to cover repairs, repair time, and other flipping costs.
Fix 'Er Up!
Next comes possibly the toughest part of car flipping: repairing them!
It's rare to find a car that you can buy cheap to flip without it needing some repairs.
Sometimes, you'll get lucky and find one that needs little more than a few minor repairs.
At the very least, the car you buy will probably need a thorough cleaning inside and out.
But, most of the time, you'll have to spend some money and time on making some fixes before you sell the car.
It definitely pays, in this case, to have repair skills because you'll save hundreds of dollars in labor costs.
Paying a repairman to fix your car can eat into your profits quickly.
Remember, too, that some repairs are much costlier than others.
It won't usually cost you a lot to replace a mirror or headlight.
But, repairing a whole engine can cost thousands of dollars, which can easily render your flip a flop.
However, there are some cars that may have so much value that it makes it work the cost and time to repair.
It's a good idea to always check the current value of a vehicle based on its condition using Kelley Blue Book.
You can check the value of just about any car you flip to find out if its repairs might be worth your time and money when you flip it.
Advertising and Selling
The last part of the car flipping process is advertising and selling the car.
This part is the one that people either do really well or find very difficult!
Honestly, the success you have advertising and selling your car can depend mostly on where you advertise it and the area in which you live.
People in large areas with a high population will probably have more people viewing their listings than those in rural areas.
Still, that doesn't mean you can't make it work for you no matter where you live.
Earn Everything… nearly!
Join Opinion Outpost, one of the few faithful and honest survey panels and earn cash and gift cards for your opinion. Stack your points and redeem them: Simple! No hidden fees and completely free!


It's all about finding the best places to advertise your vehicle for your area to maximize the number of people who see it.
Craigslist seems to be one of the best places to advertise flipped cars no matter where you live.
Why?
Because people from anywhere can check any town or city on Craigslist.
For example, if someone lives in a small town about two hours away from San Francisco, California, they can still check the San Francisco listings.
That means that if you live in a small town, you might want to consider advertising your car in larger cities on Craigslist too.
Some of them have listing fees, but it might be worth it to get more people to see your listing.
If you're lucky, the right buyer won't mind driving a couple of hours away to check out the car.
When you're ready to sell, take precaution!
Make sure you meet in a public place, verify a check before you hand the title over if the buyer pays with one instead of cash, and sign a Bill of Sale and Release of Liability to protect you in the event the buyer has any type of problem or accident with the car.
Finding Cars to Flip
It's time now to actually find the cars you want to flip!
There are a few places to go to find cars worthy to flip without spending so much that you don't make enough profit.
When you get started in the flipping process on the right foot by finding an inexpensive car, you can maximize your profits and move onto the next flip easier.
Here are five things you'll want to do to find flip-worthy cars:
Search and Put Up Craigslist Ads
It seems that the preferred method of finding cars to flip is to use Craigslist.
This free marketplace does have a lot of listings, especially for cars, in almost every geographic area.
But, a lot of car flipping experts say that you should do more than just browse Craigslist for cars to buy.
That's fine, of course.
However, a lot of them say they have more success when they get proactive with Craigslist.
They'll put up their own ads for cars they want to buy!
They make it enticing, though.
For example, the ad will read something like:
HAVE CASH TODAY, Want Car to Buy!
I have $1,000 cash to place on a vehicle TODAY, and it can be off your property within a couple of hours! Please call or text me (555) 555-5555 and let me know what you're selling.
See how enticing that might look to a seller?
They can get the car out of their hair fast and get cash for it the same day.
An easy, peasy sale always looks better than a drawn-out one.
Using this targeted ad method, you double your chances of getting the right car.
Not only can you still search for one you want, but you'll also have people coming to YOU to buy their cars, giving you more options.
Get Alerts
CPlus is a mobile app that connects to Craigslist.
But, in addition to allowing you to browse Craigslist ads, you can also set up alerts for searches.
For example, if you want to be notified when certain types of cars go up for sale on Craigslist, the app will send you a push notification.
That way, you can be one of the first to know when a car you want is ready for you to buy it.
You can also set more general alerts, like for any car for sale within your specified location range, if you don't know exactly what you want to buy yet.
This app helps you streamline the searching and buying process so that you don't have to spend tons of time finding cars to buy.
Buy from Friends
Asking your friends and relatives to come to you first when they have a car to sell can be a great way to save some money.
People close to you are likelier to give you a great deal than a stranger.
Put the feelers out by talking to people you know or placing a status on Facebook letting them know you need some vehicles.
Just be careful when it comes to buying from friends and family.
You don't want to low-ball them just because you know them!
Ask for Referrals
This tip is another one that some experts agree can be helpful in locating used cars for flips.
Talk to the people you know who know about your car flipping business.
Tell them that, if they know someone selling a car and they refer them to you, and the sale goes through, then you'll give them a finder's fee once you flip it.
A finder's fee is basically a small bonus for them helping you find the car.
In most cases, this can range somewhere between $100 and $200, but give whatever you're comfortable with.
This can make more people willing to help your cause while also giving you more buying options.
Browse Used Car Lots
I'm saving this tip for last because it's not always the best option.
Used car lots also have to make a profit, so their used car prices won't always be the lowest for you to be able to maximize your profit.
Still, you can sometimes get lucky and find a car that's been sitting on the lot for a long time but not going anywhere.
Pay attention when you pass used car lots.
Jot down some of the vehicles you see that might be contenders, along with the date you first saw them.
If you're still seeing those cars two months later, then it might be time to work your magic and talk to someone at the dealership.
Note that you've seen the car there for months and offer to pay for it today, in cash, if they knock off a couple hundred dollars from the price.
Read Also: 5 Best Places to Recycle Old Car Batteries for Cash
How Much Can I Make?
The amount of money you make on car flips depends on several factors.
One of the biggest factors, though, is the time you spend searching for, repairing, and selling the car.
A lot of people don't take their time into consideration nor see it as something that should be reimbursed.
But, if you're flipping cars instead of working, you should treat your time as work and realize that the time you spend flipping cuts into your profits.
The owner of 3 Hour Car Flip is all about making each flip last only three hours for that reason.
He breaks it down into one hour to find the car, one hour to fix it up, and another hour to sell it.
If you follow that method as closely as possible, you can really increase your profit.
Of course, knowing how to buy low and sell high helps too!
The truth is that car flipping costs, and sales can vary greatly, so it's difficult to put a price tag on how much you can expect to earn.
If you want some inspiration from people who are car flipping full-time (proof that it works!), then check out this Reddit thread.
Common Pros and Cons of Flipping Cars for Profit
Flipping cars for profit can be a lucrative venture.
However, like any business, it comes with both benefits and challenges.
Pros of Flipping Cars for Profit
1. Profit Potential
If you have a good eye for car values and the skills to perform or manage necessary repairs, you can often purchase undervalued cars, fix them up, and sell them for a substantial profit.
2. Flexibility
Car flipping can be done on a flexible schedule, making it a potential side hustle or full-time job.
This flexibility can be especially appealing for those who prefer to set their own hours.
3. Learning Opportunity
Flipping cars can provide a valuable learning experience.
You can gain knowledge about different car models, their mechanics, the art of negotiation, and running a small business.
Cons of Flipping Cars for Profit
1. Financial Risk
There's always a risk that you might not recoup your investment.
You might buy a car and discover it needs costly repairs, or you might struggle to sell a car for the price you anticipated.
2. Requires Time and Skills
Flipping cars effectively requires a significant time investment, as well as a range of skills.
These include mechanical knowledge, negotiation skills, and an understanding of the used car market.
3. Legal Regulations
Depending on your location, there might be legal restrictions on flipping cars.
Some states have limits on the number of cars you can sell in a year without a dealer's license, and obtaining such a license can involve fees, coursework, and inspections.
It's important to be aware of and comply with these regulations to avoid legal issues.
Conclusion: Flipping Cars for Profit
Car flipping isn't something that I'd call an easy job.
But, for the right person, it can be a huge success.
I wouldn't go into it blindly.
People with a lot of car skills and knowledge can excel more than someone who doesn't know anything about cars and repair.
I, for example, could never do this!
My research has proved to me that it's possible to earn a full-time income from car flipping, though.
And, if you eventually work your way up to flipping classic cars, you can earn $30k or more per flip!
Good luck!
Do you flip cars or know someone who does?
We'd love to hear your thoughts in a comment below!
Related Posts:
Earn Everything… nearly!
Join Ipsos iSay, one of the few Faithful and Honest survey panels and earn prizes, gift cards and donations. Stack your points and redeem them: Simple! No hidden fees and completely free!