30 Ways to Get Free Candles by Mail from Your Favorite Candle Companies
Updated on: by Amy Kennedy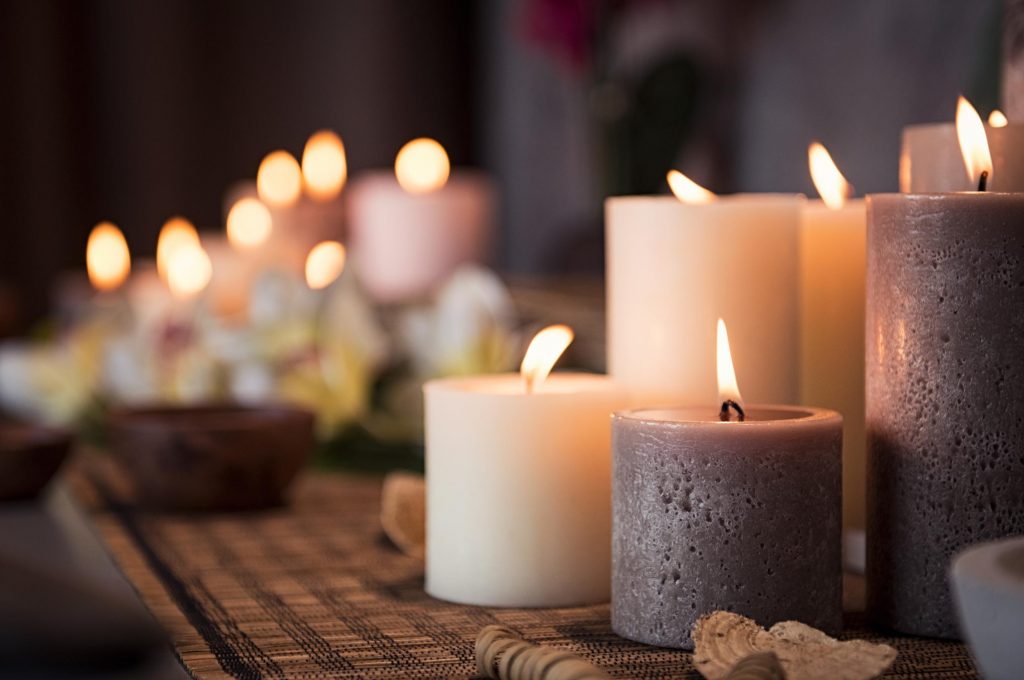 Candles make your home or office smell amazing.
Need Easy Extra $350+/Month For Free?
But unfortunately, they eventually run out of wax!
That means that you'll need to restock your inventory to always have fresh candles on hand to burn and smell.
Luckily, we know of several ways that you can get 100% free candles and candle samples through the mail sent straight to you—no gimmicks and no scams!
How to Get Free Candles and Free Candle Samples by Mail
The following tips can help you get completely free candles to enjoy whenever you need a scent refresher.
Use Your Rewards from Reward Sites to Buy Candles for Free
Are you a member of Swagbucks, InboxDollars, or one of the many other survey and reward sites on the web?
If so, you can use your rewards from those sites to get free candles.
Some sites offer points as rewards that you can trade-in for cash when you earn enough of them.
Other sites pay in actual cash (like InboxDollars) that you can redeem for a check or digital payment when you reach the minimum amount.
Then there are other sites, like Swagbucks, that have gift card rewards for popular candle companies, like Bath & Body Works!
Trade-in your points to grab a gift card, and you can get your candles for free.
If you are a member of Swagbucks, be sure to use the cash-back shopping feature to boost your rewards even more.
Just shop with your favorite candle companies online that partner with Swagbucks (search company names to see if they're partnered!) and earn cashback for your purchases.
You can then use the cashback to get a gift card of your choice when you have enough points.
Keep an Eye on Bath & Body Works Sales
Bath & Body Works candle lovers know all about its Candle Day sales that usually happen around Christmas time each year (although they have been known to pop up at other times).
These sales are when you'll find super discounted candles and may even be able to get some for free with buy one get one deals.
Need Easy Extra Cash?
Pinecone Research, a leading name in online survey panel honesty, absolutely guarantees $3 cash for every survey you complete!
Take advantage of their time limited New Membership drive and register NOW. Join today: 100% free!


But even without BOGO sales, the savings you'll get on regular-priced candles can add up to a free candle.
Keep an eye on the website, newsletter, and social media channels to know when candles go on sale for 50% off or more.
Become a Bath & Body Works Reward Member
The Bath & Body Works Loyalty Rewards program rewards you for your continued purchases with the company.
Join for free and get points that add up to free products and exclusive sales and discounts.
Every time you shop, you'll get awarded with points.
Just check inside your reward wallet to see how much you've earned, what rewards you have, and if any special offers are waiting for you.
Get Yankee Candles for Free with Sales
Who doesn't love a Yankee Candle?
Yankee Candles has occasional sales throughout the year during which you can get a free candle when you buy one.
And when those deals aren't available, you might be able to find a buy one get one 50% off sale.
The point is that this company is an awesome one for sales, so keep an eye on the website for new promotions.
You can also score excellent deals from the Sales page!
Become a Yankee Candle Rewards Member
The Yankee Candles rewards program gives you free points whenever you purchase Yankee Candles!
Join for free to earn points on your purchases that you can redeem for free candles on future purchases.
It's the best way to go for frequent Yankee Candles shoppers.
Sign Up for Company Newsletters
Candle companies often have newsletters that they use for marketing.
They'll send subscribers news about the company, information about products, and special deals just for newsletter subscribers.
Signing up for your favorite candle companies' newsletters makes it easy for you to get notified when new deals happen, including free candle offers.
You can always make a separate folder in your email inbox to keep all of your candle emails in one place.
Request Free Samples of Mia Bella's Gourmet Candles
Mia Bella's Gourmet Candles is one of many candle companies that allows independent contractors to start their own businesses selling their candles.
One such seller is offering free Mia Bella's candles to people who fill out her online form.
Once you fill it out, you can get a free sample sent by mail plus some more information about the company and how to join as a consultant if you're interested.
Look for Sales on Etsy
Etsy is the place to go if you want to find handmade candles from small business owners.
There are two awesome things about ordering on Etsy.
First, you'll get unique candles that you can't find anywhere else because they're handmade. You can even get custom ones made for your preferences!
Second, you can find special deals from shop owners, including the occasional buy one get one free or a similar deal.
Just search on Etsy for candles and browse the listings.
If any of the shops have sales, you'll be able to see the sale in the listing.
You can also click on a store's name to see any sales the owner is offering, like buy a certain number of candles and get one free.
Browse Groupon for Sales
Search Groupon for candle sales!
Earn Everything… nearly!
Join Opinion Outpost, one of the few faithful and honest survey panels and earn cash and gift cards for your opinion. Stack your points and redeem them: Simple! No hidden fees and completely free!


You might be able to find local sales for candles at shops in your area, but the listings will also show relevant deals for online candle shops of any are available.
Groupon also has a mobile app that can alert you when new sales get added based on what you search for and any alerts you create.
Search Coupon Code Sites
Coupon code sites can save you so much money anywhere you shop online, so it's always a good idea to have some bookmarked and ready to go when you want to shop.
Use sites like Savings, RetailMeNot, and Coupon Cabin to find deals on your favorite candles.
Many of these types of sites update daily, so you'll always have fresh deals waiting for you.
Bookmark Deal & Freebie Sites
You can also bookmark sites that list freebies and other deals each day, like The Krazy Coupon Lady.
They also get updated daily (sometimes even more often!), so they're great for finding the most recent deals at your favorite candle shops.
In addition to Groupon, here are some other awesome freebie sites to save in your browser's bookmarks:
Become a Brand Ambassador for Candle Companies
This next tip is a really cool one of you happen to have a lot of people following you on social media.
You can become a brand ambassador for candle companies and get free stuff for sharing about them!
A brand ambassador basically shares what they love about a company with their family, friends, and followers to try to drive sales to that company.
Companies thank them by giving them exclusive discounts and free items.
Candle companies are no different, often giving away occasional candles to their ambassadors.
One thing to remember, though: You shouldn't sign up to be an ambassador for multiple companies.
Not only will it look like you're just trying to make money rather than sharing what you love, you're also presenting a conflict of interest in the companies you're promoting.
Instead, just choose one company you love the most to join its ambassador program so you can really zero in on why you love it and share that love with your followers.
Here are several companies with ambassador programs:
Jackpot Candles pays you 10% on every sale you make as an ambassador.
When you sign up, you can also get some free stuff and swag, so there's always a possibility for some free samples coming your way!
Illume Candles looks for ambassadors that love their products and want to share them with their friends and family.
You'll get 50% off site-wide, free shipping, and free gifts along with your purchases.
Southern Elegance gives ambassadors a welcome package that includes their choice of products plus a new candle and wax melt for free every other month.
You'll also get a $50 coupon to use four times each year.
Be sure to check the requirements for activity and social media posting to remain in the program.
You'll earn 10% commission on all sales you make from sharing about the company's products, which you can save up to use on candles for yourself.
Get a 25% discount on your next purchase when you sign up for Sunstone Candles as an ambassador and be eligible for other perks along the way.
The Apotheke ambassador program gives ambassadors discounts on products plus commissions on all stuff they help sell.
If you're 18 or older and live in a Southern state, you can join the Maple Hill ambassador program, which gifts you a free candle and wax melt every month.
Columbia Fragrance requires its ambassadors to have at least 500 followers and share quality photos with their audience.
You'll get two free candles every quarter when you share photos of your Columbia Fragrance candles.
Join the Cape Candle ambassador program for a chance to earn money on your sales and get free products for sharing your favorite items.
This company looks for ambassadors who are very active on Facebook and Instagram to help share about its products.
You'll get access to exclusive ambassador sales.
This company creates plant-based candles.
When you fulfill the monthly requirements of sharing one post per week, you'll get a $50 credit to buy your favorite Sanari products.
Get 30% commission and free goodies for reaching milestones in the ambassador program for Lyla Belle Candle Co.
Bliss Out Candles uses essential oils to offer a natural fragrance in your space.
Get 10% commission on everything you help sell, which you can save up to buy more stuff.
This candle company sells candle gift boxes and subscriptions.
You'll need a minimum of 20,000 followers to be in the program.
Start a Home Decor Blog or Instagram Account
If you aren't already, consider becoming a home decor or lifestyle influencer with a blog or Instagram account.
These are the kinds of influencers that candle companies tend to work with on sponsorships, ambassadorships, and other paid opportunities that can give an influencer free stuff plus cash.
When you build up your audience enough, you'll probably find it easy to get sponsored by candle companies that work with influencers.
Make some posts about the company taking into consideration their requirements and you can get free products and money in return.
Participate in Social Media Giveaways and Contests
Many candle companies host giveaways and contests on their social media platforms, offering participants a chance to win free candles.
Keep an eye on the official social media accounts of your favorite candle companies for such opportunities.
These giveaways may require liking, sharing, or commenting on posts, or following specific instructions outlined by the company.
By actively participating, you increase your chances of winning and receiving free candles.
Write Product Reviews for Candle Companies
Some candle companies offer free candles in exchange for honest product reviews.
After purchasing and using their candles, you can write detailed reviews on their websites or other platforms such as blogs or online marketplaces.
Positive and informative reviews can be valuable to candle companies, and they may reward you with complimentary candles as a token of appreciation.
Check the websites or contact the customer support of your preferred candle companies to inquire about their review programs.
Attend Local Candle Company Events or Trade Shows
Candle companies often participate in local events or trade shows to showcase their products and connect with customers.
These events present an opportunity to interact directly with company representatives and potentially receive free samples or candles.
Stay updated on upcoming events in your area through local event listings, community boards, or the websites of candle companies you are interested in.
Attending these events allows you to explore new scents, learn about the latest offerings, and possibly receive complimentary candles.
Refer Friends to Candle Companies and Earn Free Candles
Many candle companies have referral programs where you can earn free candles by referring friends or acquaintances to their websites or subscription services.
By sharing your unique referral link or code with others, you enable them to make a purchase while receiving a discount or special offer.
In return, when your referred friends complete a purchase, you earn rewards such as free candles or credits that can be redeemed for candles.
Check the websites of your preferred candle companies to see if they have a referral program in place and start referring friends to enjoy free candles.
Conclusion: Get Your Free Candles!
There you go.
Plenty of ways to get free candles shipped by mail straight to your door!
When you can get free candles from places like Bath & Body Works and Yankee Candle, you're saving a lot of money because quality candles like these tend to be on the pricier side.
The key is to follow your favorite companies' newsletters and social media channels to be one of the first to know about new promotions for free candles and other sales.
And always join a reward program if there is one!
What other ways do you know to get free candles? We'd love to have you share your ideas in a comment below.
Related Posts:
Earn Everything… nearly!
Join Ipsos iSay, one of the few Faithful and Honest survey panels and earn prizes, gift cards and donations. Stack your points and redeem them: Simple! No hidden fees and completely free!