105 Free Magazine Subscriptions by Mail (Without Surveys!) 2023 Edition
Updated on: by Amy Kennedy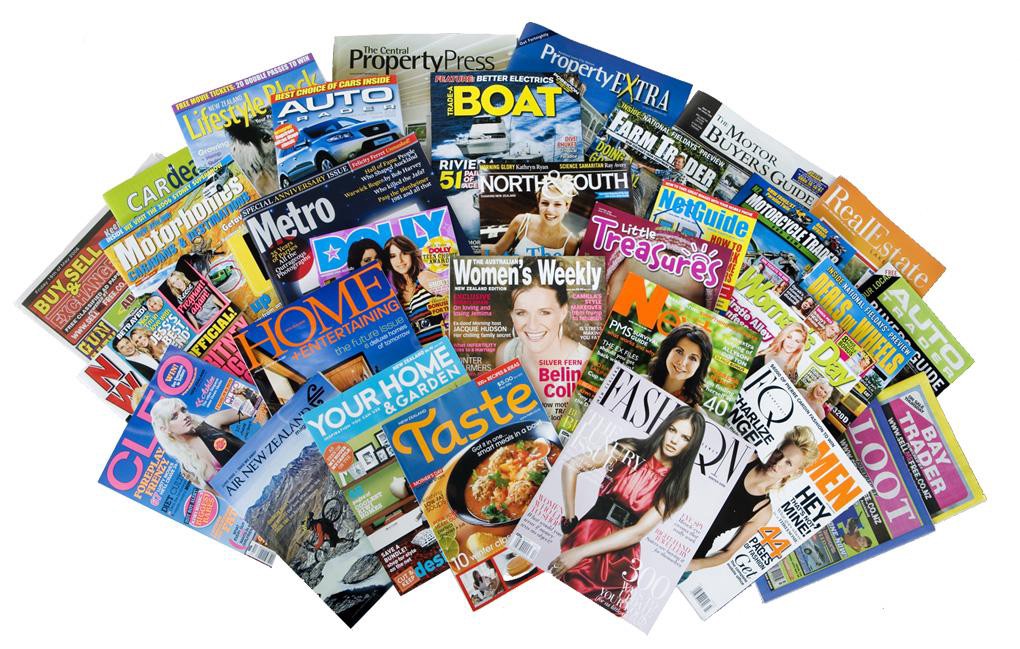 Magazines are fun to flip through and read.
Need Easy Extra $350+/Month For Free?
They contain niche information that targets your favorite interests, hobbies, and more.
But subscribing to all your favorite magazines can get expensive, as most range anywhere from $10 to $30 and up each year.
It's even more expensive if you buy them at the newsstand, which usually costs about double what you'd pay for each magazine in a subscription.
But what if you could get your favorites for free?
After reading this guide to free magazine subscriptions, you'll know what mags have free offers available and how to get them.
Get Free Digital Magazines or Magazines by Post Mail in 2023 (Without Surveys!)
Yes, free magazines really do exist, and they're not as difficult to come by as you might think.
This list includes local and worldwide magazines that you can enjoy for free, broken up into categories so that you can easily find what you need.
Free Food Magazines
From recipe inspiration to new cooking techniques, these magazines have everything you want to know about food and drinks.
Food Network Magazine
Get a free one-year subscription to Food Network Magazine to have access to recipes, kitchen tool guides, and news from your favorite chefs and Food Network stars.
Prepared Foods
This is a trade publication for those in the restaurant or food industry to learn more about food processing techniques, research, science, and more.
Rachael Ray Magazine
Rachael Ray, the beloved TV show host, is best known for being a perky, enthusiastic chef. She shares her knowledge of food plus inspiration for parties, vacations, and more, in her magazine.
Weight Watchers
If you're trying to lose weight through a healthy diet, this magazine can help you learn all the tips you need to get there.
Need Easy Extra Cash?
Pinecone Research, a leading name in online survey panel honesty, absolutely guarantees $3 cash for every survey you complete!
Take advantage of their time limited New Membership drive and register NOW. Join today: 100% free!


Bon Appétit
Explore the world of food and cooking with Bon Appétit magazine, featuring delicious recipes, culinary trends, and expert tips from renowned chefs.
Saveur
Embark on a culinary journey with Saveur magazine, showcasing authentic flavors, regional cuisines, and global food stories.
Cooking Light
Discover healthy and flavorful recipes with Cooking Light magazine, offering nutritious meal ideas, cooking techniques, and tips for balanced living.
NEED EASY EXTRA CASH? 
Pinecone Research, a leading name in online survey panel honesty, absolutely guarantees $3 cash for every survey you complete!
Take advantage of their time limited New Membership drive and register NOW. Join today: 100% free!
Free Arts and Entertainment Magazines
Hobbyists and celeb-watchers will love these free arts and entertainment mags.
Clay Times
If you're interested in all things pottery and clay, then you'll love reading what Clay Times has to offer.
Digital Photo Pro
Digital photography enthusiasts can learn new tips, techniques, and camera tricks, while gaining inspiration from others in this beautiful magazine.
Outdoor Photographer
Specifically focused on outdoor photography, this mag includes everything you want to know about landscape, animal, and other forms of outdoor photo taking.
People Magazine
Get the latest news on all your favorite celebrities with a full year of People Magazine, which comes out weekly.
Seattle Met
What is there to do in Seattle? You'll find out in this local magazine that highlights the area's best spots for vacations, family fun, arts and entertainment, and more.
US Weekly
Read US Weekly for updated celebrity gossip and news that's buzzing around Hollywood.
Watch!
This celebrity and entertainment magazine provides entertaining looks at your favorite celebrities with a slight focus on fashion.
Wired
Are you tech-obsessed?
Read Wired, a magazine with all the latest news on technology. You can get one free issue when you fill out the form on Mercury Magazines.
Billboard Magazine
Music enthusiasts can't miss Billboard, the leading name in music industry news. Get insights on trending music, top charts, artist interviews, and more.
Earn Everything… nearly!
Join Opinion Outpost, one of the few faithful and honest survey panels and earn cash and gift cards for your opinion. Stack your points and redeem them: Simple! No hidden fees and completely free!


Art in America
A comprehensive guide to the latest trends and upcoming artists in the American contemporary art scene. If you're into visual arts, this magazine is a must-read.
Variety
Variety is a weekly entertainment trade magazine that covers film, television, music, and popular culture. If you want to keep your finger on the pulse of Hollywood, Variety is your go-to source.
Free Travel Magazines
When you have the itch to travel – or just love reading about it – grab one of these free travel mag subscriptions.
Finger Lakes Wine Country
Learn all about the Finger Lakes Wine Country area attractions and must-do destinations.
Garden & Gun
This mag is dedicated to everything in the Southern United States, from food to music to arts and culture.
Globetrotting Magazine
This magazine is dedicated to world travelers. It's only published twice a year, but you can get both issues for free when you fill out the form.
Houstonia
Discover Houston and its surrounding areas with this magazine that highlights the area's entertainment, attractions, history, and other goodies.
Portland Monthly
Portland, Oregon is a bustling place full of food, entertainment, and beautiful views. If you're thinking of traveling there, pick up this free subscription first.
Travel + Leisure
Explore the world of travel with Travel + Leisure, featuring stunning destinations, insider tips, and travel inspiration.
National Geographic Traveler
Experience the wonders of the world through the lens of National Geographic Traveler, featuring captivating photography and insightful travel stories.
AFAR
Discover immersive travel experiences and cultural insights with AFAR magazine, designed for curious and adventurous travelers.
Condé Nast Traveler
Get insider advice and expert recommendations on the best hotels, restaurants, and attractions worldwide with Condé Nast Traveler.
Sunset
Immerse yourself in the beauty of the West with Sunset magazine, featuring travel ideas, outdoor adventures, and stunning landscapes.
EARN EVERYTHING… NEARLY! 
Join Opinion Outpost, one of the few faithful and honest survey panels, and earn cash and gift cards for your opinion. Stack your points and redeem them: Simple! No hidden fees and completely free!
Ski Utah Magazine
You'll want to read this if you plan on venturing to Utah for a ski trip. The form lets you send a free copy to someone, and you can always send it to yourself.
Town & Country Magazine
Fill out the online form to get this magazine for free to discover luxury travel and everything that goes along with it.
Travel + Leisure
Get one free issue of this travel magazine when you complete the online form.
Free Auto Magazines
Stay up-to-date with your favorite vehicles with these magazines for car enthusiasts.
Car and Driver
Read about road tests, safety information, and all other car-related news.
Diesel Power
ValueMags occasionally lists this magazine as one of its deals to receive a free subscription.
Free Car Mag
You can read the full digital version of Free Car Mag online for free.
Overdrive
This magazine is specifically for truck owner-operators to read industry news and updates.
Rider
Rider is written by motorcycle drivers for other motorcycle enthusiasts. Get a free one-year subscription through Mercury Magazines.
Motor Trend
Get the latest news, reviews, and insights into the world of automobiles with Motor Trend magazine, covering everything from performance cars to SUVs and electric vehicles.
Road & Track
Stay informed about the latest advancements in automotive technology, racing, and luxury vehicles with Road & Track magazine, featuring in-depth articles and stunning photography.
Hot Rod
Discover the world of hot rods, custom cars, and high-performance vehicles with Hot Rod magazine, providing enthusiasts with inspiration, technical advice, and coverage of car shows and events.
Free Beauty and Fashion Magazines
Want to know about all the latest styles and products? Sign up for these free subscriptions!
Allure
Claim a one-year subscription to Allure.
California Style & Culture
Californians can stay up to date with their state's latest style trends with this mag.
Esquire
This men's magazine features tons of men's interest topics with a heavy placement on fashion.
Marie Claire
Fashion is all over Marie Claire. Sign up for one year of issues at no cost.
Vanity Fair
Get deep with your favorite celebs and learn about vintage and modern fashion and beauty trends.
Vogue
Immerse yourself in the world of high fashion, beauty trends, and culture with Vogue magazine, offering exclusive interviews, runway coverage, and expert insights.
Harper's Bazaar
Stay ahead of the fashion curve with Harper's Bazaar magazine, featuring cutting-edge style, beauty advice, and celebrity news.
Cosmopolitan
Discover the latest trends in fashion, beauty, relationships, and lifestyle with Cosmopolitan magazine, designed for modern, empowered women.
Read More: 75 Ways to Get Free Makeup and Beauty Samples by Mail (Plus Current Samples!)
Free Sports, Fitness, and Health Magazines
Sports and fitness enthusiasts will enjoy these health-focused mags.
Arthritis Today
This magazine dives into everything arthritis, from exciting treatment news to stories of real people who suffer from it.
Health Magazine
Keep up with general health information with Health Magazine.
Hearing Health
Deaf and hard-of-hearing individuals and their families read Hearing Health to learn about new research, technologies, and other industry news.
Men's Health Magazine
Get a free year of Men's Health for stories about fitness journeys, workout techniques, and more.
No Nonsense
This fitness magazine places its focus on healthy dieting, nutrition, and expert fitness tips.
Shape
Beauty, style, and fitness for women are included in this mag.
Sports Illustrated
This all-things-sports magazine is the most popular of its kind, and you can get it without paying a penny by clicking below.
Runner's World
Stay informed and motivated with Runner's World magazine, featuring tips, training advice, and inspiring stories for runners of all levels.
Women's Health
Empower yourself with Women's Health magazine, providing fitness routines, nutrition advice, and wellness tips for women's overall health and well-being.
Bicycling
Explore the world of cycling with Bicycling magazine, offering gear reviews, training plans, and inspirational stories for avid cyclists.
Golf Digest
Improve your golf game with Golf Digest magazine, featuring instructional articles, course recommendations, and insights from professional golfers.
Muscle & Fitness
Get fitness tips, workout routines, and nutrition advice from Muscle & Fitness magazine, catering to those seeking strength training and bodybuilding.
Free Outdoor Magazines
Love spending time outdoors? These free subscriptions are for you!
Field & Stream
Learn about hunting, fishing, and other popular outdoor activities with Field & Stream.
G&G Jr.
This special edition of Garden & Gun is available for kids for free.
Garden & Greenhouse
Garden & Greenhouse will give you a free subscription when you download, complete, and mail the request form.
Outside Magazine
Find an adventure everywhere you go with this outdoor mag.
Free Home Magazines
From cooking to decorating tips and everything in between, these free mags are perfect for those who love being at home.
Elle Decor
Elle's home décor magazine is available for free with the link below.
Good Housekeeping
Get cooking inspiration, home styling tips, and other helpful articles in Good Housekeeping, one of the most popular home-focused mags.
Homes & Land
This real estate magazine is available for free in print or digital form.
House Beautiful
Get decorating inspiration for a gorgeous home with this mag.
Supply House Times
This trade publication is written for plumbers and HVAC specialists to stay up-to-date with news in the industry.
This Old House
Learn everything from home renovation techniques to simple DIY projects to make your home cozy and well-decorated.
Traditional Home
This magazine explores interior decorating, gardening, renovations, and more.
Architectural Digest
Discover the world of architecture, interior design, and home décor with Architectural Digest magazine, featuring stunning homes, inspiring designs, and expert advice.
Better Homes & Gardens
Get ideas for gardening, home improvement, recipes, and more with Better Homes & Gardens magazine, offering inspiration for every aspect of your home and lifestyle.
Country Living
Embrace the charm of country living with Country Living magazine, featuring home decorating ideas, DIY projects, recipes, and inspiration for a cozy and rustic lifestyle.
Real Simple
Simplify your life with Real Simple magazine, offering practical organization tips, cleaning hacks, and ideas for creating an organized and stress-free home.
Dwell
Explore modern architecture and design with Dwell magazine, showcasing innovative homes, stylish interiors, and cutting-edge trends in the world of modern living.
Free Kids, Parenting, and Family Magazines
Parents can get free subscriptions to these magazines for themselves or for their kids.
Empowering Birth Magazine
Are you expecting soon or trying to conceive? Read this magazine to learn what to expect, read about fertility struggles and tips, and more.
You'll need to contact the site owner for the password to the free issue library.
Kiwi
Kiwi is a family-focused magazine with holistic approaches to living. The digital version of each issue is available online for free.
LEGO Life
Kids between age 5 and 9 can get four free issues of LEGO Life magazine each year. It comes filled with games, puzzles, building inspiration, comics, and more.
Parents
Parenting tips and real-life stories are available in Parents for free.
Seventeen
Get your teenager the super-popular Seventeen magazine to read about friendships, school, relationships, fashion, and more.
Read More: 14 Best Ways to Get Free Books for Kids by Mail and Online
Free Business and Career Magazines
Need some inspiration for your professional career or business? Sign up for these mags:
Fast Company
Marketing, social media usage, technology, and leadership are just some of the many topics Fast Company covers.
Fortune Magazine
Learn about tech and trends in various business industries in Fortune Magazine.
Inc.
Inc Magazine gives business idea inspiration, tips from real innovators, and industry news.
Money
Money is both for business owners and regular people who want to learn how to best manage their money now and in the future.
Harvard Business Review
Stay informed about the latest business strategies, management techniques, and thought leadership with Harvard Business Review, offering insights from leading experts in the field.
Bloomberg Businessweek
Get comprehensive coverage of business news, global markets, and financial trends with Bloomberg Businessweek magazine, providing in-depth analysis and reporting on the business world.
Entrepreneur
Get inspiration and guidance for your entrepreneurial journey with Entrepreneur magazine, featuring startup advice, success stories, and strategies for business growth.
Forbes
Stay updated with Forbes magazine, offering insights into business, entrepreneurship, finance, and investing, along with profiles of influential leaders and analysis of industry trends.
Free News Magazines
If you still prefer to get some of your news from magazines instead of the TV or social media, sign up for these free subscriptions.
C-NET
Read all about technology news with C-NET's magazine.
MacDirectory
This lifestyle magazine for people who love everything Apple has to offer is available online for free.
National Catholic Reporter
This is a go-to news magazine for people interested in the Catholic religion.
National Geographic
Combine global news with cultural learning and more with National Geographic.
Premier Christianity
Read Christian news, stories of faith, and more in this free mag.
Time Magazine
Time explores news from around the world and real-life stories of notable people.
The Economist
Stay informed about global politics, business, and current affairs with The Economist magazine, offering in-depth analysis, commentary, and insights on international news.
The New Yorker
Explore a mix of news, culture, and commentary with The New Yorker magazine, featuring thought-provoking articles, essays, and profiles on a wide range of topics.
Free Magazine Subscriptions for Inmates
We sometimes get asked about sending magazine subscriptions to prisoners, too.
You may be able to sign an inmate up for any of the above magazines, but it will depend on the rules of the jail or prison to determine whether they'll be allowed to receive it.
Instead, try using iMailtoPrison.com, a site that lets you sign up for magazine subscriptions for an inmate.
Sometimes, you can find free ones available through the site, and most of them are discounted even if they aren't free.
Free Magazine Apps
The following apps let you get magazines for free in their digital versions!
Bloomberg Businessweek+
The Bloomberg Businessweek+ app lets you read the digital magazine from your smartphone at no cost.
Flipboard
Flipboard is a digital magazine-style app that lets you browse web articles that focus on your favorite topics, like women's news and career.
Kindle Unlimited
If you have a Kindle Unlimited membership, you can get access to tons of digital magazines for no extra cost.
Libby
Libby is a free app that you can log into with your library card's information to access books and magazines.
Magzter
Magzter is an app with a database of over 5,000 magazines in various categories that you can read for less than $10 a month. There's also a free one-week trial to try it out.
Readly
Readly is similar to Magzter in how it works as a subscription to let you access all of its magazines. However, you can get one month completely for free!
The Economist
Read The Economist on its free app.
Today's Paper from The New York Times
You can read articles from The New York Times on its free app called Today's Paper.
Vice
If you love Vice, you'll love its free app, too.
WebMD Magazine
Get the same insightful articles about health that you find on WebMD on its free app for the WebMD Magazine.
Zinio
Zinio features over 6,000 digital magazines that you can read at discounted prices or for free with a paid subscription.
Other Ways to Find Free Magazines
Aside from signing up for one of these magazines, there are other ways that you can find completely free magazines on your own.
Here's how:
Freebizmag is a site with tons of resources for business owners to find helpful information.
You'll need to sift through the site to find magazines, but there are some free ones available in different industries.
From management to lifestyle to government and everything in between, Mercury Magazines is devoted to providing you with free magazines in almost any industry.
Although the company aims its services toward business owners and business-related publications, there are many magazines Mercury Magazines offers that are not business-related.
Just sign up for free, and you can let the company know what magazines you're interested in.
TradePub is an online research library for people in different business industries.
The site includes tons of resources to help you research, collect data, and more.
There are also several free business-focused magazines here.
ValueMags is dedicated to giving you deep discounts on your favorite magazines.
There's also a free magazine section that changes from time to time as new offers for free mags becomes available.
Food and Cooking Magazine is the industry's leading food magazine for consumers with a passion for good food. The magazine has covered the industry, lifestyle, and culinary trends for over 70 years.  
With a monthly circulation of more than 1.5 million copies, Food & Cooking is popular among professional chefs, home cooks, and restaurant owners. You will appreciate its authoritative articles on new products, techniques, and equipment and detailed reviews of new restaurants worldwide. 
Health and Fitness Magazines are the best magazines for health and fitness enthusiasts. They cover many topics, including lifestyle, nutrition, fitness, dieting, and weight gain. These magazines are relevant to both men and women of all ages. 
Magazines are a great way to keep up with the latest news and information on a variety of subjects, but they can be expensive when you buy them in print.  
In addition, it can be even more expensive if you want to read more than one magazine. There are many ways to keep up with your favorite magazines without paying for them each month. 
The magazine gives you insights into business and finance, providing information about new products, technologies, trends, and more.  
This magazine aims to help you make more informed decisions about your finances. You will find articles on topics such as mortgages, car loans, credit cards, and other financial products. 
Furthermore, this magazine is a great source of information for people who want to learn how to save money on their monthly bills using online savings accounts or home equity loans. It also discusses ways to increase your paycheck by negotiating better salaries and bonuses with your employer. 
The magazine is well known for its content on business topics like finance, marketing, sales, and management. It is popular for its articles on entrepreneurship and the success stories of people who have started their businesses from scratch. 
The magazine's website features a lot of helpful information about entrepreneurship and an opportunity to submit your article or blog post. 
With a focus on entrepreneurship, careers, personal finance, and real estate, Entrepreneur Magazine offers advice to help you get ahead in your professional life. 
Finance & Economics is a leading economic and finance magazine that informs readers about the latest developments in economics and finance. The magazine covers international trade, finance, innovation, productivity, growth and development, monetary policy, and more. 
Even better, this magazine contains articles on the most recent developments in economics, finance, business, and politics. It publishes articles on financial markets, economics, and current affairs. 
The publication aims to help you see, experience, and share the beauty of nature with others. It inspires you to get out there and do it! 
It is an excellent resource for people who love nature and want to improve their skills in this area. The magazine contains articles, reviews, and photos of different events in the UK, Europe, and even the rest of the world. 
It is one of the oldest magazines you can find on the market today, making it quite interesting to read. 
Fortean Times is a science fiction magazine that explores the unknown, unexplained and paranormal. It is for those who love to explore new places and cultures around the globe. It provides insightful articles about destinations, accommodations, food, and more! 
You will find everything from news stories to interviews with people who claim to have seen things no one else has ever seen. It's a great place for those interested in the mysterious. Such an approach makes you keep up with what's happening in their field. 
Portland Monthly is a free magazine subscription service that offers you the best of local arts, culture, food, and entertainment. It covers news, events, businesses, people, and places in the city of Portland and its surrounding areas. 
Portland Monthly is a magazine subscription that gives you free monthly delivery of 6 magazines! It is a great way to save money on your reading material, and at the same time, you can read from your favorite magazines without any ads or subscription fees! 
Ski Utah is the world's premier ski and snowboard magazine, covering everything from the best resorts to new gear reviews and news. It focuses on skiing and snowmobiling in Utah, featuring local ski resorts, ski shops, avalanche courses, snowmobile trails, and more. 
In addition to its monthly print edition, Ski Utah provides a digital version for subscribers that includes all of its features, including video, photo galleries, social media feeds, and more. If you want to stay current with what's happening in the skiing world, this is the magazine for you! 
Diesel Power Magazine is a magazine that focuses on the diesel engine, industrial technology, and diesel fuel. 
Diesel Power Magazine is the leading magazine for diesel mechanics and technicians. Each issue features the latest news, articles, and product reviews on diesel engines, power generation equipment, and other diesel-related topics. 
Each issue contains detailed articles on: 
Diesel Engine Maintenance Tips and Tricks

 

Common Diesel Engine Problems & Solutions

 

New Diesel Technology

 

New Diesel Engines & Generators

 

Oil Filters and Lubricants

 
Rider Magazine is the world's most famous motorcycle magazine, dedicated to all things motorcycling. It comes with expert advice and opinion from leading motorcyclists, riders, and manufacturers. 
Rider Magazine is a publication that offers motorcycle enthusiasts a glimpse into the world of motorcycles. 
The magazine is available in print or digital format and features interviews, reviews, and news from the industry's leading riders, experts, manufacturers, and enthusiasts. 
Vanity Fair focuses on fashion, celebrities, and current events. Vanity Fair is known for its in-depth reporting and exclusive interviews with the world's most influential leaders, artists, and thinkers.  
Each issue of Vanity Fair has exclusive stories from Hollywood, politics, fashion, and entertainment that you won't find anywhere else. From Oscar winners to superstars to names on the rise and more. It is your guide to the latest news in all areas of culture. Articles, reviews, and interviews. 
DuJour explores a different aspect of the luxury lifestyle and features exclusive interviews, product reviews, trend reports, travel itineraries, and more. 
DuJour Magazine is a free magazine that provides the latest in fashion and culture. This publication contains articles and interviews with celebrities, models, and pop-culture icons. The magazine also features articles on style, beauty, and travel. 
DuJour Magazine is published monthly by Condé Nast Publications. The headquarters of this company is in New York City.  This publication has been around for quite some time now, and it remains one of the most popular magazines on the market today.  
Women's Health is a magazine that offers information and advice to women in all aspects of their lives. It covers various topics, from nutrition, fitness, and mental health to relationships, pregnancy, and aging. 
The magazine also has a personal development section where you can learn about topics such as self-confidence, confidence-building, love and relationships, and more. 
Men's Health magazine is a fantastic resource for men of all ages, from the early 20s to the late 80s.  
If you are looking for fitness tips and advice, Men's Health has a wide range of topics. They also have a section that focuses on mental health, which is great if you're struggling with depression or anxiety. 
The topics covered include diet, weight loss, weight management, sports nutrition, exercise and training, how to look good naked, men's health issues, heart health, and more. 
Arthritis-Today-Magazine is a monthly magazine for people living with arthritis. It provides: 
Helpful information about living with arthritis.

 

Coping with the condition.

 

Managing pain and symptoms in your day-to-day life.

 
The magazine is a great resource for anyone who wants to learn more about this disease, including prevention, diagnosis, and treatment. 
Hearing-Health Magazine is one of the oldest magazines in the field of hearing health. It has been one of the most authoritative magazines in its field. Once described as "a true 'must have' for anyone interested in hearing health." 
The magazine is published bimonthly and contains articles on:  
How to improve your hearing by using hearing aids

 

Understanding your hearing test results

 

Tips on how to find a good audiologist or hearing aid, specialist

 

Information about new technologies that can help you hear better

 
Use Reward Sites
Reward sites like Swagbucks often have offers for free magazine subscriptions!
Check their Offers section to see what's available.
Not only can you score free subscriptions this way, but you might also be able to get some cash back for completing the offer.
Visit the Library
My local libraries always stock magazines for its patrons to borrow, and I'm sure yours does the same.
If you don't see magazines sitting out on shelves, you can ask the librarians for help.
Some libraries may keep them behind the circulation desk to keep them in better shape.
Check Your Packages
I sometimes get free subscription offers in packages of things I buy online from various stores.
You might also get them in the mail or newspaper inserts you get, so make sure you check everything before throwing your papers away.
Visit Yard Sales and Thrift Shops
Yard sales and thrift stores might be okay with you taking home their magazines for free, especially if they're not in the greatest condition.
Participate in Fundraisers
A lot of schools participate in magazine fundraisers in which you can order magazine subscriptions for low prices.
These fundraisers also sometimes have offers like buy two magazines, get one free, and other ways to earn free subscriptions.
Check with Doctor's Offices
You've probably been in a waiting room with magazines for customers to read while they wait.
After a couple of months, most doctor's offices recycle those magazines to make room for the newest issues.
You can always ask the receptionist if you can come to pick up the magazines when they're ready to discard them.
Contact Magazine Publishers
Why not contact the publishers of magazines you enjoy to see if you can get a few free months or even a year subscription for being a loyal customer?
Conclusion: Free Print or Digital Magazines
I'm sure you can find a magazine or two you want to read from the list above – and you won't have to pay a penny for it!
Do you know of any other subscriptions that you can get for free?
If so, please let us know in the comments below to share with our other readers.
Related Posts:
Earn Everything… nearly!
Join Ipsos iSay, one of the few Faithful and Honest survey panels and earn prizes, gift cards and donations. Stack your points and redeem them: Simple! No hidden fees and completely free!