25+ Free Redbox Codes That Always Work (AND 16 Ways to Find More)!
Updated on: by Amy Kennedy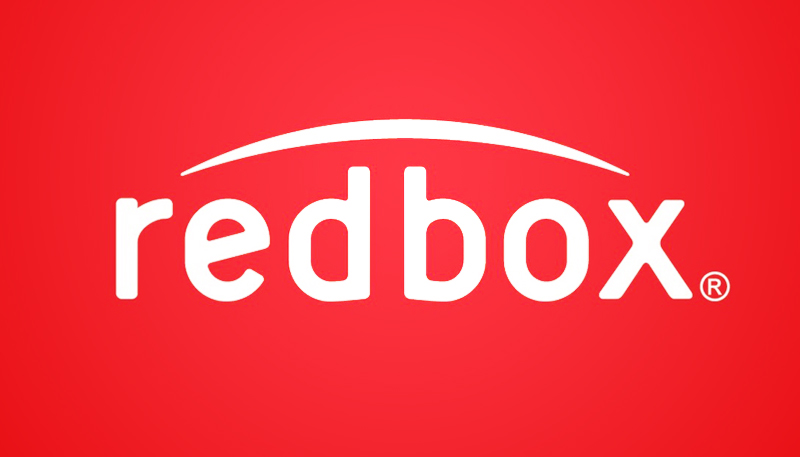 Redbox is an awesome solution for renting movies that you don't want to buy.
It is very economical and lets you rent out movies at a bargain, in addition to some promotions that make it free or almost free. 
The rental cost of a movie is at most times less than 10% of the cost of buying a movie, and for just $2 or less, you can enjoy a new movie from your home and conveniently drop it off at a Redbox kiosk when you're done. 
Redbox DVDs cost $1.60, while Blu-Rays cost $2.14 per day. The rental is due at 9 pm the following night after the rental, or you get charged for two days. If you keep the DVD for more than 17 days for movies and 23 days for games, you will have to keep the disc and pay the maximum charge of $25 on DVDs, $69 for Blu-Rays, and $34 for games. 
It's a much cheaper alternative than most video rental stores (which will likely become a thing of the past soon), on-demand rentals, and even Netflix or Hulu subscriptions.
What if I told you that there was a way to spend nothing for a Redbox movie?
Well, there is!
Luckily, Redbox puts out codes frequently for its loyal customers to enjoy some free movies.
Here's how you can rent movies and games for free using Redbox promo codes!
Redbox History
Redbox was formed in 2002 by the MacDonald corporation as a kiosk that offered movie rentals and groceries. However, the idea was dropped altogether due to the low demand for groceries. The company started with 11 kiosks around the Washington metro area. 
From 2005 to 2009, Coinstar made a series of acquisitions resulting in full control and ownership of the movie chain. Within this period, the disk rental company surpassed Blockbuster in the number of locations, and in 2008 alone, it rented out over 100 million disks. 
By 2010 the company had rented out over a billion total disks and started renting out Blu-ray disks. In the subsequent year, Redbox was already within a 5-minute drive of 68% of US residents renting out video games. Its fast rise was sealed when the company rented out 50% of all disks in the US by 2013, and in 2016, it had rented out at least 5 billion disks. 
The movie rental from Redbox remains the cheapest in the market, and including the discount and coupons makes it almost negligible. These prices and innovations have kept the company competitive and attracted billions in sales over the years. 
It is easy to cash in the promo codes once you receive them during checkout. Unfortunately, you can only use a single code at checkout each time. Additionally, each code can only be used once at a time. There are so many promo codes that you will find in different locations and promotional events that it is likely you will never run out of them. 
Get Redbox Free Movie Codes for Life!
Sure, rentals from Redbox are cheap. But, that doesn't mean you should take advantage of a free Redbox rental when you have the opportunity to do so with free rental codes!
If you use Redbox frequently, then you've probably already gotten and used some promo codes for free movies.
Redbox rewards loyal customers with codes after a certain number of rented movies or games, or those who take advantage of current offers and codes.
If you're new to Redbox, you probably want to know how it all works, right?
Well, much like you'd use a promo code on a website to get a discount, like free shipping, you can use a promo code at a Redbox kiosk.
You type the code in before you check out your movie or game.
Then, when you check out, your discount will be applied, making your purchase free.
You can find Redbox codes at local businesses in the form of coupons or even in your favorite magazines.
There are usually tons of Redbox codes out and about at any given time, so you could potentially have a steady stream of codes to use to get free movies from Redbox frequently.
Current Movie Codes for Redbox Rentals
These are current codes to use that others have had success with to get free rentals from Redbox!
REDBOX: Get a free one-night rental when you use REDBOX at check out, but only if you haven't used it yet with your account.

97KGYM2

: This code will give you 50% off your next rent at Redbox.

 

BREAKROOM: This is another code that will give you a free one-night rental for first-time users.

DISCOUNT35:

 is a limited discount code that offers you 35% of your purchases at REDBOX.

DVDONME: Get one night for free with any movie rental you choose. This code can only be used once.
DVDNIGHT: This code works for some users, but not for others. Give it a try to get a free movie rental for one night.
DRIVEIN: This code will give you a free rental at any of the kiosks at SONIC restaurants.
DVDATWAG/WALGREENS: Both of these codes will give you a free one-night rental at kiosks located at your local Walgreens. You can only use one at a time.
DVDATWEG: Wegman's shoppers can use this code for a free rental at Wegman's locations.
DVDATKROG: Get a free, one-night rental at Kroger Redbox kiosks.
DVDATMAC: Some McDonald's locations accept this code for a free rental.
GAMEKIDS: Get a free, 1-day game rental when you text this code to 727272.
H99976F2: When used online or through the app, this code gives a free one-day rental.

 

KQ5FGWLN: offer you $1.50 on Blu-ray DVDs.

 

MPW32BK29DB7: Gives you a free DVD rental for one night at any Redbox location.

N6Y2EW64

: Use this code for a BOGO rental deal.

 

PE8SB36AKT: Offer you 1.50 on Blu-ray DVDs.
RDBOXHEB/REDBOXHEB: HEB shoppers can get a free movie rental with these codes at Redbox kiosks located at their HEB stores.
RENTONME: Gives a free 1-night movie rental at participating kiosks.
Text Codes: When you send one of the following codes to 727272, you will get a text or email with a special code for a free rental! Text DEAL,

GAMEKIDS, PUSH, GAME,

MOVIE TIME, EMAIL, MOVIE, MOVIENIGHT, FREEBIE, APPNOW, VALPAK, or PUSH.

TREPW46J

: Get $1 off a Blu-Ray rental.

 
More Codes Here
Redbox Free Game Codes
Unfortunately, free game rental codes aren't as easy to come by as free DVD rental codes for Redbox.
Video game rentals cost more than DVD and Blu-Ray rentals, so giving them away for free is costlier to Redbox.
But, just because they aren't as readily available doesn't mean you can't find them!
I'll detail a few ways to score some current free game codes for Redbox below.
For now, you can text GAMENIGHT to 727272 to score a free game rental from Redbox.
Read More: 6 Best Ways to Get Free Xbox Codes Without Taking a Single Survey
Want More Codes?
The codes I listed above are ones that consistently work for people and don't seem to expire.
They've been used successfully for several months, but most of them can only be redeemed once by each account.
So, don't expect to use them every time you want a rental – they don't work that way.
Instead, you'll need to find new, updated codes that Redbox puts out.
Don't know where to look?
Don't worry, because I scoured everything Redbox to find out where these little codes hide so you can always find them.
You'll have to sign up for a couple of things if you want the best deals, but it's worth it to get some free rentals, right?
Sign Up for Redbox Emails
I know, I know. Another email sign-up!
Almost everything wants you to sign up for emails nowadays.
But, if you want free Redbox rentals, it's the name of the game.
First, signing up for the Redbox newsletter gives you an immediate code to enjoy a free movie rental!
You can use the code for a one-night rental and without any other codes used at the same time.
After that, you'll get occasional emails from Redbox updating you with new releases, Redbox news, and some special promotions!
Redbox has new deals fairly often that will give you a chance to get free rentals, Buy One Get One Free rentals, and other awesome deals.
So, even if you hate the thought of signing up for another newsletter, this one could be worth your time to get some free Redbox rentals.  
You can use several email accounts to access REDBOX codes immediately after you sign up. The codes do not expire for two weeks, giving you enough time to buy movies at discounted prices. However, you need to be patient as the codes may sometimes delay. 
Install the Redbox App
The Redbox app is a handy app to have for several reasons.
With it, you can browse titles, find out new releases, reserve movie and game rentals, find nearby kiosks, and more. You can also watch movie trailers and much more. 
You can also get an exclusive deal for a free movie just for downloading and using the app!
Here's how it works:
Download the app for Android or iOS. Then, make sure you go to settings and turn notifications "On" for the Redbox app.
Within an hour, you'll get a notification on your mobile device with a special code to use to get a free movie rental from Redbox. Simple!
Not only that, but the app will give you exclusive deals from time to time, so you could get even more codes just for keeping it on your device. You use the app discount to reserve a movie and pick it up at the store. 
Join Play Pass
If you're not part of Redbox Play Pass yet, you should be!
Those who rent from Redbox frequently can earn points on all their rentals.
Each rental gives you 10 points.
When you get to 100, you get a free one-night rental!
So, rent 10 movies in a week from Redbox and you'll score an 11th for free every week just for being a member.
As a bonus, you'll also get a free rental on your birthday and another on your anniversary of being a Redbox Play Pass member!
You'll also get occasional deals and promotions exclusive to Play Pass members.
You can't afford not to sign up for this if you use Redbox a lot!
Important Update for 2023:
Play Pass is now known as Redbox Perks! The program has over 34 million people, and anyone is free to join. 
Redbox Perks is an all-knew loyalty program for Redbox that gives members a chance to score free DVDs, Blu-Rays, and games from their local Redbox kiosks.
The new system has three levels that members can reach.
You'll reach the first level – Star – when you rent at least 10 movies or games from Redbox.
This level gives you a free 1-night rental every year on your birthday, 2 free Blu-Ray upgrades thrice a year, and some additional perks and promotions.
The next level is Superstar, which you'll reach when you have 20 rentals.
Superstars also get 1 free rental for their birthdays, but they'll also get 3 free Blu-Ray upgrades each year, new release alerts, and a chance to participate in the Triple Points promotions twice a year.
The Legend level comes after you've purchases 50 rentals from Redbox.
This level gives you two free 1-night rentals on your birthday, 5 free Blu-Ray upgrades each year, alerts for new releases, and Triple Points promotions three times each year.
As if the levels didn't give you enough perks, members can also gain points that they can use to redeem for other free rentals:
100 points per DVD rental
125 points per Blu-Ray rental
200 points per game rental
75 points per On-Demand transaction
You'll need 1500 points for a free DVD rental, 1750 points for a Blu-Ray rental, and 2500 points for a game rental.
Redbox doesn't actually send you any codes to use for your free rentals.
Instead, you'll sign into your account at any kiosk and redeem your free rentals with your points through the kiosk.
BONUS: If you're not a member of Redbox Perks yet, you can get 2 free rentals just for signing up!
Sign Up for the Redbox Text Club
There's also the Redbox Text Club as another way to get codes for free Redbox rentals.
To sign up, you just have to text SIGNUP to 727272.
Once you do, you can confirm your sign up and then you'll be a member of the Text Club.
Be aware that, by doing this, you're giving Redbox permission to text you using your phone carrier's message rates.
Most carriers offer text messages included in mobile plans.
But, if you have to pay for text messages, the savings of free rentals may not outweigh your text message and data rates.
You can also text STOP to the same number cancel at any time.
As a member, you'll have access to Redbox news and deals.
Redbox will send exclusive codes straight to your phone for easy use when you're out and about at any Redbox kiosk!
Follow Redbox on Social Media
Like many other businesses, Redbox offers special promotions to its social media followers.
On the Redbox Facebook page, you'll find exclusive contests, promotions, and codes for the company's Facebook followers.
Give it a 'Like' and make sure you're following Redbox in your newsfeed to keep up with all the newest deals.
The Redbox Twitter page is also a good account to follow!
It also keeps you up to date with current promotions, like one going on right now that gives you 2X Play Pass points on game rentals throughout the month.
On its Instagram page, Redbox also lets followers in on special news, new releases, contests, and more.
On all its social media accounts, Redbox also has a weekly giveaway where followers have a chance to win special prize packs of movies or games!
Get Social with Redbox
Redbox also likes to reward its followers for engaging with the company on social media!
You can Facebook, Instagram, or Tweet a photo with the hashtag #HowDoYouRedbox.
Make sure your post is public so Redbox can see it!
Make it fun and show what you do with your Redbox movies and games.
Anyone who uses this hashtag has a chance to win a 'special surprise', according to Redbox's website.
It's been reported by some bloggers that prizes like one year's worth of free Redbox movies is possible!
Who knows – you could win a free rental code at the least.
It's worth a shot!
Reserve a Movie or Game Online
Did you know that you can get a free rental just for reserving one online?
Many people don't even realize that they can reserve the movie or game they want from Redbox online to make sure it isn't sold out before you get there!
I do this often with new releases if I know I won't be able to make it to the kiosk until later in the day.
That way, it's there waiting on me when I'm ready!
First, you need to create an account with Redbox if you haven't yet.
Once you sign up, you'll get a free rental code, too!
When you reserve your first movie rental online, head to the kiosk and pick up your movie.
Make sure you use your correct account information.
After you return the movie, you should receive a code for a free rental on your next visit!
Check the Entertainment Book
If you purchase the yearly Entertainment Book (which you can also get on your mobile device!), then you may find exclusive offers for Redbox in it, depending on your area.
Last year, for example, there was a special offer to Buy One Get One Free for movie rentals for the first night of the rental.
If you have the app, you can search specifically for 'Redbox' to find current codes.
Use Promo Code Sites
There are many promo code sites on the web, and many have a database of current Redbox codes that you can use. If you do not have time to follow most of the methods here and get, you can still get a big discount by simply visiting discount code-sharing websites. 
The websites aggregate the different codes shared online and at physical stores to help you get a free coupon or discount. Just beware that some of the code may have expired when you read the article. 
Inside Redbox is one of the best for Redbox codes because it's all about Redbox!
Codes that work for people are listed with a green icon next to them and ones that occasionally work have a yellow icon.
Browse through the database until you find one that works for you!
Remember, though, that you can only use each code one time on the same account.
Here are a few more places to look for Redbox codes:
Check Out Local Redbox Locations
Check the businesses where your local Redbox kiosks are located.
Sometimes, the businesses will partner with Redbox to provide exclusive codes, just like Walgreens, Walmart, and Wegman's have for their codes above. They may also have seasonal codes that can only allow you to get a free movie for a limited period. The codes in a local store may vary from store to store. You might also receive Redbox codes as part of a loyalty program. 
It doesn't hurt to ask! You may find coupons at the cashier's desk, in flyers, or on posters.
Ask Family or Friends
I've noticed that Redbox is actually very giving when it comes to free rentals.
I usually get at least a few codes each week delivered to my email inbox or phone via a text for a free or discounted rental.
I rent from Redbox frequently, but not often enough to use all the codes I get.
So, I sometimes give them out to family and friends who might be able to benefit from them more than I do.
You might also want to ask people you know if they have any codes you can use.
If they're only occasional renters, then they probably won't have any problem sharing their codes with you if they have extras.
You can even ask others for gift cards or promo codes for your birthday or other special occasions.
Point them to the Redbox Gifts page on the website, where they'll be able to purchase promo codes or gift cards to send you.
Use BOGO Offers
Redbox often sends out codes for Buy One Rental, Get One Free. These are the codes I get most often and they're great for when you're having a movie night in.
But, you may not always need two rentals.
Fortunately, these codes will usually let you put just one rental in your cart instead of two and will work just the same, giving you a free rental.
Become a TV or Movie Influencer
Do you have a large following on social media or have a blog with a good audience? Then you can partner with Redbox to get free codes in exchange for some mention on your platforms. 
The program may offer free codes to share with followers when you promote Redbox on your social media and blog. This may also grow your audience, who want to enjoy the freebies you offer from Redbox. 
Unfortunately, no direct link on the Redbox website can help you join the Redbox influencer programs. Still, many bloggers and influencers have shared being part of the Redbox Ambassador Programs for some free codes. 
Contact Customer Service
Redbox is determined to ensure you enjoy the movies and games once you purchase the DVDs from the store, app, or web. 
While trying to reserve a movie online, you may be faced with a few errors that make it difficult to reserve a movie and enjoy the discount. 
Simply talk to the customer care team, and you will have the issue sorted out and receive a coupon for purchasing the movie. 
Let Redbox Know If a Code Didn't Work
Sometimes, you might come across a code that didn't work like it was supposed to.
First, reread all the details of the offer to make sure you got everything right (it's super easy to miss an important detail sometimes!).
If everything looks right and it's still not working, you can always contact Redbox and let them know about the mishap.
I've had this happen once. All I had to do was call Redbox's Customer Care line and explain what happened.
They asked for the exact code and what I was trying to do to redeem it.
After just a couple minutes of talking to the representative, I got a new, working code to use.
Although I wasn't offered an extra code (but I also didn't ask for one) for the inconvenience, I have heard of others getting a bonus code when one doesn't work, so it's worth a try to ask the representative.
The Redbox Reddit thread is the go-to place for learning everything you can about Redbox, its new releases, and saving money at the box.
This thread is filled with active Redboxers who stay current with the latest Redbox news and are quick to share what they know with others.
You can always visit this thread to see what promotions are going on.
Some members even hand out their extra codes to others when they don't need them!
The only catch is that you have to be quick.
Most Redbox codes can't be used more than once, so once someone uses a code from Reddit, another person can't use it.
There's a system in the thread that most members stick with, which requires people to "claim" codes so that others don't use them.
They go quickly, so if you're in the market for a free rental, you should stay on the site for a bit, refreshing it often to jump on a code you want.
Then, be sure to type in "claimed" in a reply, so others know you've claimed that code.
Saving Money with Redbox
If you've exhausted all your Redbox code options and still want to save money at the box, here are a few tips that can help.
Keep the Redbox Website Bookmarked
The #1 way to save money with Redbox is to check its website.
Like most business sites, the Redbox website is devoted to keeping its customers happy and coming back.
The best way to do that is by offering free and discounted stuff.
It's no surprise that you can usually find several codes on the website itself, either for free rentals or discounted rentals.
You can also use the site to locate kiosks near you and to see if the movies or games you want are available in your local kiosks. Most discounts on the Redbox official website are often seasonal. You may have to purchase the movie's discounted movies on the site before the promotional period ends. 
If not, at least you've saved yourself a trip and some wasted gas!
Buy Used DVDs and Games at the Box
I love that you can purchase use DVDs and games at Redbox kiosks because they're much cheaper than you can buy them new.
Some movies are as low as $3.99 when you buy them – cheaper than a movie ticket and only slightly higher than a rental price! – and games can be as low as $14.99, which is a significant discount off the $30 or more than you typically pay for new ones.
If you think you'll love a movie or game enough to watch it more than once, you may just want to opt for buying it at the box instead of renting it to save money.
Not all games and movies will be for sale, but you can use the website or Redbox app to see if the ones you want are available at your kiosk.
Buy Discounted Gift Cards
Discount gift card sites can be the perfect places to shop when you're in the mood for some new Redbox movies.
Redbox has its own eGift cards that work for On Demand services, online reservations, or to make purchases at the box.
Sites like Gift Card Granny and Cardpool can help you get these cards for less than regular price, so you'll essentially be paying less for each rental or purchase at a kiosk.
Gift Card Granny, for example, sells Redbox gift cards for about 5% cheaper than regular price.
So, you can get a $10 gift card for $9.50. It's not much, but every little bit counts when you want to save money.
Use the On Demand Service
Redbox's On Demand service is relatively new compared to some of its competitors like Netflix and Hulu, but it offers a lot of perks for Redbox fans.
Using this service can help you save gas money because you can browse the collection and rent movies and TV shows from your home.
Not only that, but it also can save you money on your cable bill.
Instead of paying for channels you never watch, you can rent or buy only what you want to watch through On Demand.
Redbox also has several through its On Demand service that you can't find in the kiosks.
Usually, they're older titles that aren't trending right now, but they're also cheaper.
The On Demand service's new release rentals are more expensive than those at kiosks, but the older titles are available for as low as $1.99, which is what you'd pay at the kiosk, but without using gas money.
Or…Make Money with Redbox!
Yes, you can save money and make money with Redbox!
The company hires people called Field Service Representatives that are responsible for checking inventory and restocking kiosks within a certain distance of each other.
You'll use your own car to travel to assigned kiosks in your area to collect and restock movies from them.
You'll also need to take inventory of what's in each box, and you may need to communicate with customers and workers at the business where each kiosk is located.
A high school diploma or GED and at least one year of customer service is a requirement.
Pay is reportedly between $13 and $16 an hour, which gives you plenty of cash to keep affording more rentals (or, perhaps, ask your boss if some free ones are in your future as an employee?).
Scam Alert: Surveys for Redbox Codes
There's one more important thing I wanted to mention about Redbox codes because I've unfortunately heard about a few people experiencing this issue.
You might come across websites claiming that you can take a survey in exchange for free codes for Redbox.
Although some may be legit, I'd say that it's best to avoid them altogether.
Most of these sites contain spyware, malware, or viruses masked as a "survey" that, when complete, will gift you with a free code.
If you see anything like this on the web, don't click their advertisements or links because that's how malicious programs can end up on your computer.
The methods to getting codes for free that I listed above are tried-and-true and won't leave damaging stuff on your PC.
How to Avoid Scams When Looking for Free Redbox Codes
While hunting for Redbox promotional codes can save you some money, it's essential to avoid scams in the process. Here are some guidelines to help you navigate safely:
1. Use Trusted Sources
Rely on trustworthy sources to minimize the risk of encountering a scam.
Redbox itself is the most reliable source. Sign up for their email updates, use their mobile app, join their loyalty program – Redbox Perks, and follow their official social media accounts for legitimate codes.
You can also check well-known coupon websites like RetailMeNot, Groupon, and SlickDeals. These platforms often have user ratings and reviews for each code, providing a good indication of the code's legitimacy.
2. Avoid "Too Good To Be True" Offers
If an offer seems too good to be true, it probably is. For instance, websites promising unlimited free rentals or codes in exchange for completing surveys or downloading software are typically fraudulent. Stick to using codes from the official Redbox site or other trusted platforms.
3. Don't Share Personal Information Unnecessarily
Never provide personal or financial information unless it's a trusted site and the information is necessary. For example, when using a Redbox code, you might need to provide a credit card number in case you don't return the rental on time, but you should never have to provide more than that.
4. Verify the Website's Security
Before entering any personal information, verify that the website is secure. Secure sites use HTTPS (the "s" stands for secure) rather than HTTP. Look for a lock icon near the URL, which also indicates that the website uses a secure protocol.
Conclusion: Free Redbox Codes That Always Work
There are some Redbox codes that always seem to work – like the ones you can use to text Redbox for a special deal.
Others are ones that change based on promotion, so they may not always be available.
No matter what code you find to use, remember that you can only use each code once per account.
Keep the code sharing websites listed above bookmarked so you can keep checking back for new codes.
And don't forget to check your email, Redbox's social media pages, and your Redbox app for more deals!
What upcoming Redbox movies or games are you most excited for?
What are your favorite ways to save money at your local Redbox kiosks?
Let us know in a comment below!
Related Posts: