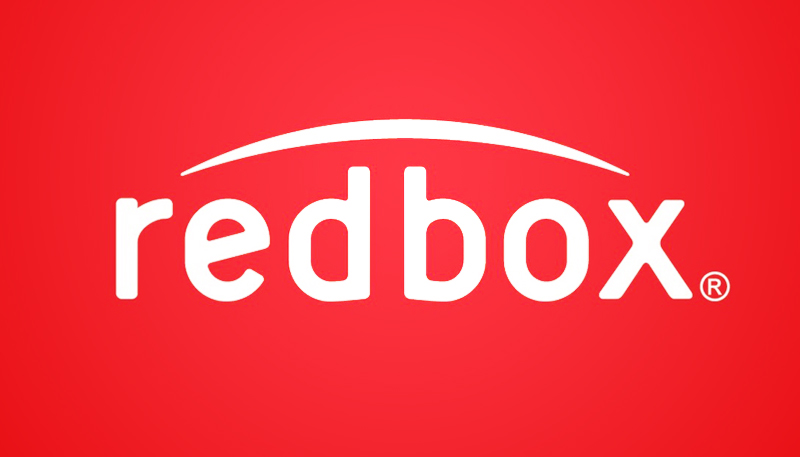 Redbox is an awesome solution for renting movies that you don't want to buy.
Need Easy Extra $250+/Month For Free?
For $2 or less, you can enjoy a new movie from the comfort of your home and conveniently drop it back off at a Redbox kiosk when you're done.
It's a much cheaper alternative than most video rental stores (which will likely become a thing of the past soon), on-demand rentals, and even Netflix or Hulu subscriptions.
What if I told you that there was a way to spend nothing for a Redbox movie?
Well, there is!
Luckily, Redbox puts out codes frequently for its loyal customers to enjoy some free movies.
Here's how you can rent movies and games for free using Redbox promo codes!
Get Redbox Free Movie Codes for Life!
Sure, rentals from Redbox are cheap. But, that doesn't mean you should take advantage of a free Redbox rental when you have the opportunity to do so with free rental codes!
If you use Redbox frequently, then you've probably already gotten and used some promo codes for free movies.
Redbox rewards loyal customers with codes after a certain number of rented movies or games, or those who take advantage of current offers and codes.
If you're new to Redbox, you probably want to know how it all works, right?
Well, much like you'd use a promo code on a website to get a discount, like free shipping, you can use a promo code at a Redbox kiosk.
You type the code in before you check out your movie or game.
Then, when you check out, your discount will be applied, making your purchase free.
You can find Redbox codes at local businesses in the form of coupons or even in your favorite magazines.
There are usually tons of Redbox codes out and about at any given time, so you could potentially have a steady stream of codes to use to get free movies from Redbox frequently.
Current Movie Codes for Redbox Rentals
These are current codes to use that others have had success with to get free rentals from Redbox!
REDBOX: Get a free one-night rental when you use REDBOX at check out, but only if you haven't used it yet with your account.
BREAKROOM: This is another code that will give you a free one-night rental for first-time users.
DVDONME: Get one night for free with any movie rental you choose. This code can only be used once.
DVDNIGHT: This code works for some users, but not for others. Give it a try to get a free movie rental for one night.
DRIVEIN: This code will give you a free rental at any of the kiosks at SONIC restaurants.
DVDATWAG/WALGREENS: Both of these codes will give you a free one-night rental at kiosks located at your local Walgreens. You can only use one at a time.
DVDATWEG: Wegman's shoppers can use this code for a free rental at Wegman's locations.
DVDATKROG: Get a free, one-night rental at Kroger Redbox kiosks.
RDBOXHEB/REDBOXHEB: HEB shoppers can get a free movie rental with these codes at Redbox kiosks located at their HEB stores.
MPW32BK29DB7: Gives you a free DVD rental for one night at any Redbox location.
Text Codes: When you send one of the following codes to 727272, you will get a text or email with a special code for a free rental! Text DEAL, MOVIE TIME, EMAIL, MOVIE, MOVIENIGHT, FREEBIE, APPNOW, or PUSH.
Redbox Free Game Codes
Unfortunately, free game rental codes aren't as easy to come by as free DVD rental codes for Redbox.
Video game rentals cost more than DVD and Blu-Ray rentals, so giving them away for free is costlier to Redbox.
But, just because they aren't as readily available doesn't mean you can't find them!
I'll detail a few ways to score some current free game codes for Redbox below.
For now, you can text GAMENIGHT to 727272 to score a free game rental from Redbox.
Want More Codes?
The codes I listed above are ones that consistently work for people and don't seem to expire.
They've been used successfully for several months, but most of them can only be redeemed once by each account.
Want more money?

Easy Extra Cash! Join the famed Vindale Research site and earn rewards by doing nothing more than sharing your experience of using the internet. Guaranteed 100% free membership.


So, don't expect to use them every time you want a rental – they don't work that way.
Instead, you'll need to find new, updated codes that Redbox puts out.
Don't know where to look?
Don't worry, because I scoured everything Redbox to find out where these little codes hide so you can always find them.
You'll have to sign up for a couple of things if you want the best deals, but it's worth it to get some free rentals, right?
Sign Up for Redbox Emails
I know, I know. Another email sign-up!
Almost everything wants you to sign up for emails nowadays.
But, if you want free Redbox rentals, it's the name of the game.
First, signing up for the Redbox newsletter gives you an immediate code to enjoy a free movie rental!
You can use the code for a one-night rental and without any other codes used at the same time.
After that, you'll get occasional emails from Redbox updating you with new releases, Redbox news, and some special promotions!
Redbox has new deals fairly often that will give you a chance to get free rentals, Buy One Get One Free rentals, and other awesome deals.
So, even if you hate the thought of signing up for another newsletter, this one could be worth your time to get some free Redbox rentals.  
Install the Redbox App
The Redbox app is a handy app to have for several reasons.
With it, you can browse titles, find out new releases, reserve movie and game rentals, find nearby kiosks, and more.
You can also get an exclusive deal for a free movie just for downloading and using the app!
Here's how it works:
Download the app for Android or iOS. Then, make sure you go to settings and turn notifications "On" for the Redbox app.
Within an hour, you'll get a notification on your mobile device with a special code to use to get a free movie rental from Redbox. Simple!
Not only that, but the app will give you exclusive deals from time to time, so you could get even more codes just for keeping it on your device.
Join Play Pass
If you're not part of Redbox Play Pass yet, you should be!
Those who rent from Redbox frequently can earn points on all their rentals.
Each rental gives you 10 points.
When you get to 100, you get a free one-night rental!
So, rent 10 movies in a week from Redbox and you'll score an 11th for free every week just for being a member.
As a bonus, you'll also get a free rental on your birthday and another on your anniversary of being a Redbox Play Pass member!
You'll also get occasional deals and promotions exclusive to Play Pass members.
You can't afford not to sign up for this if you use Redbox a lot!
Sign Up for the Redbox Text Club
There's also the Redbox Text Club as another way to get codes for free Redbox rentals.
To sign up, you just have to text SIGNUP to 727272.
Once you do, you can confirm your sign up and then you'll be a member of the Text Club.
Be aware that, by doing this, you're giving Redbox permission to text you using your phone carrier's message rates.
Most carriers offer text messages included in mobile plans.
But, if you have to pay for text messages, the savings of free rentals may not outweigh your text message and data rates.
You can also text STOP to the same number cancel at any time.
As a member, you'll have access to Redbox news and deals.
Redbox will send exclusive codes straight to your phone for easy use when you're out and about at any Redbox kiosk!
Follow Redbox on Social Media
Like many other businesses, Redbox offers special promotions to its social media followers.
On the Redbox Facebook page, you'll find exclusive contests, promotions, and codes for the company's Facebook followers.
Give it a 'Like' and make sure you're following Redbox in your newsfeed to keep up with all the newest deals.
The Redbox Twitter page is also a good account to follow!
It also keeps you up to date with current promotions, like one going on right now that gives you 2X Play Pass points on game rentals throughout the month.
On its Instagram page, Redbox also lets followers in on special news, new releases, contests, and more.
On all its social media accounts, Redbox also has a weekly giveaway where followers have a chance to win special prize packs of movies or games!
Get Social with Redbox
Redbox also likes to reward its followers for engaging with the company on social media!
You can Facebook, Instagram, or Tweet a photo with the hashtag #HowDoYouRedbox.
Make sure your post is public so Redbox can see it!
Make it fun and show what you do with your Redbox movies and games.
Anyone who uses this hashtag has a chance to win a 'special surprise', according to Redbox's website.
It's been reported by some bloggers that prizes like one year's worth of free Redbox movies is possible!
Who knows – you could win a free rental code at the least.
It's worth a shot!
Reserve a Movie or Game Online
Did you know that you can get a free rental just for reserving one online?
Many people don't even realize that they can reserve the movie or game they want from Redbox online to make sure it isn't sold out before you get there!
I do this often with new releases if I know I won't be able to make it to the kiosk until later in the day.
That way, it's there waiting on me when I'm ready!
First, you need to create an account with Redbox if you haven't yet.
Once you sign up, you'll get a free rental code, too!
When you reserve your first movie rental online, head to the kiosk and pick up your movie.
Make sure you use your correct account information.
After you return the movie, you should receive a code for a free rental on your next visit!
Check the Entertainment Book
If you purchase the yearly Entertainment Book (which you can also get on your mobile device!), then you may find exclusive offers for Redbox in it, depending on your area.
Last year, for example, there was a special offer to Buy One Get One Free for movie rentals for the first night of the rental.
If you have the app, you can search specifically for 'Redbox' to find current codes.
Use Promo Code Sites
There are tons of promo code sites on the web and many of them have a database of current Redbox codes that you can use.
Inside Redbox is one of the best for Redbox codes because it's all about Redbox!
Codes that work for people are listed with a green icon next to them and ones that occasionally work have a yellow icon.
Browse through the database until you find one that works for you!
Remember, though, that you can only use each code one time on the same account.
Here are a few more places to look for Redbox codes:
Check Out Local Redbox Locations
Check the businesses where your local Redbox kiosks are located.
Sometimes, the businesses themselves will partner with Redbox to provide exclusive codes, just like Walgreens and Wegman's have for their codes above.
It doesn't hurt to ask! You may find coupons at the cashier's desk, in flyers, or on posters.
Conclusion: Free Redbox Codes That Always Work
There are some Redbox codes that always seem to work – like the ones you can use to text Redbox for a special deal.
Others are ones that change based on promotion, so they may not always be available.
No matter what code you find to use, remember that you can only use each code once per account.
Keep the code sharing websites listed above bookmarked so you can keep checking back for new codes.
And don't forget to check your email, Redbox's social media pages, and your Redbox app for more deals!
What upcoming Redbox movies or games are you most excited for? What are your favorite ways to save money at your local Redbox kiosks? Let us know in a comment below!
Related Posts:
Earn Everything… nearly!

Join Ipsos iSay, one of the few Faithful and Honest survey panels and earn prizes, gift cards and donations. Stack your points and redeem them: Simple! No hidden fees and completely free!