20 Ways to Get Free Toothpaste Samples from Companies by Mail
Updated on: by Amy Kennedy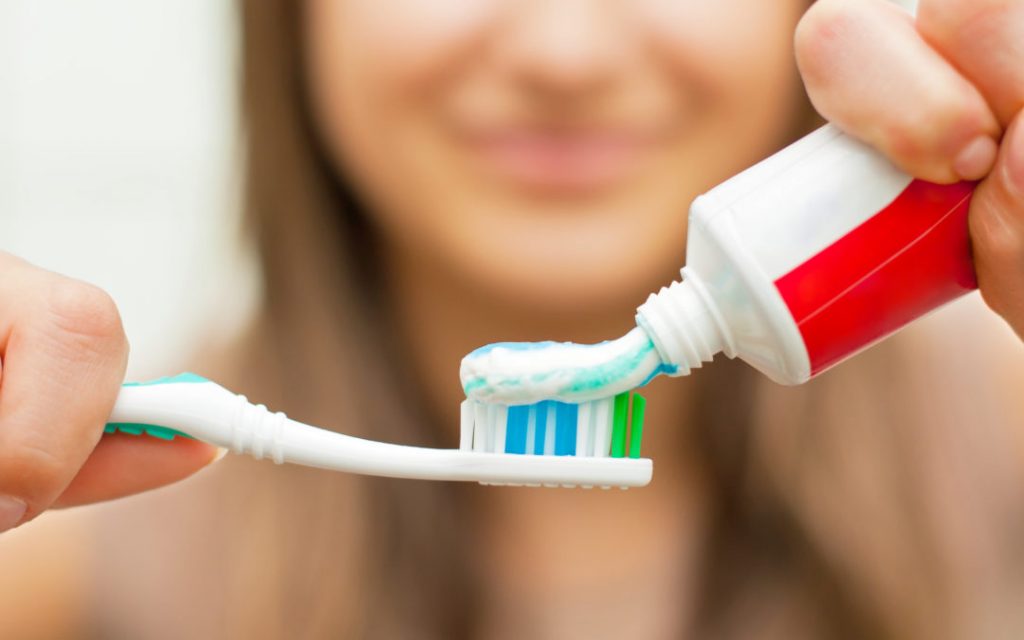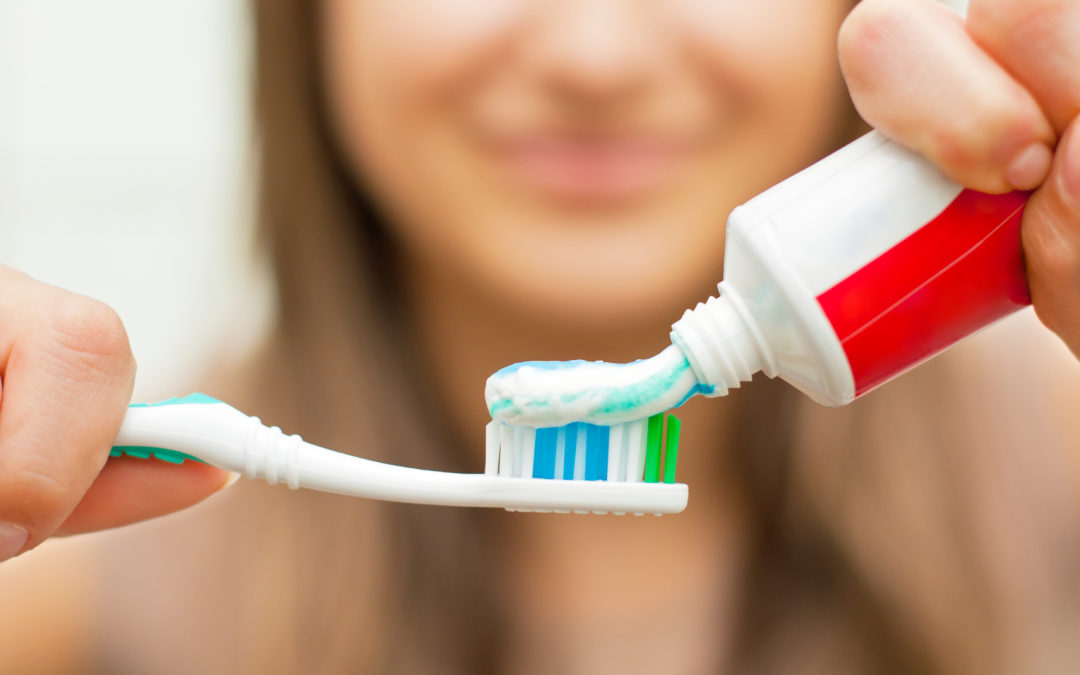 Who doesn't like getting free stuff, especially when it's stuff you need to use every day, like toothpaste?
Need Easy Extra $350+/Month For Free?
Getting toothpaste samples for free can save you a little money each month.
And when you're a budget shopper or like to search for other freebies, all your savings can really add up.
Plus, trying out a toothpaste before you make the switch can help you decide if you like its flavor, texture, and how it works on your teeth.
This article is going to show you where you can get toothpaste samples for free!
How to Get Free Toothpaste Samples
The following ideas could help you get more toothpaste samples to add to your stash for free:
Go to Your Dentist Appointments
This one is pretty obvious for many of you, but I also know that not everyone goes to the dentist regularly to know that this is the #1 place to get free toothpaste samples.
Whether you're a child or adult, you can walk out of your appointments with free toothbrushes, toothpaste, floss, and other goodies to keep your mouth healthy.
Most dentists give away free samples for all teeth cleaning appointments, which usually happen twice a year.
In my experience, the dentists I've used are always very lenient if I mention that I'd like an extra toothpaste or toothbrush to hold me over until my next appointment.
Some have even given mouthwash samples and tongue cleaners for oral hygiene.
Your dentist will usually be willing to help you out with whatever you need to keep your teeth clean and healthy.
You just need to ask!
Get Free Samples from Sample Sites
There are a bunch of freebie sample sites on the web, and you can often find toothpaste samples on them.
These sites can be hit or miss, though.
There's no guarantee that the samples you sign up for will make it to your home, so you'll need to weigh whether the potential to get them is worth it to you to try.
Need Easy Extra Cash?
Pinecone Research, a leading name in online survey panel honesty, absolutely guarantees $3 cash for every survey you complete!
Take advantage of their time limited New Membership drive and register NOW. Join today: 100% free!


There are some sites that seem to have deals that work better than others, so I'm going to list some of those:
On most of these sites, you can search for something specific, so you can input "toothpaste" and see what deals come up.
Use Reward Sites
If you're a member of reward sites, like Swagbucks, MyPoints, or InboxDollars, use them to find free toothpaste samples.
These sites usually have a lot going on and a lot of ways to save and make you money.
One of the best ways for you to find free toothpaste samples one these sites is through offers.
Offers come from companies that are basically advertising their products or services.
Sometimes, they'll offer something for free with a purchase or just for signing up to their newsletter or registering on the site.
Look for toothpaste offers by searching and see what comes up.
Some sites also have exclusive coupons for members that could get you free toothpaste samples.
Here are more reward sites to sign up for.
Ask Brands for Samples
Another way to get free toothpaste is to ask for samples from some of your favorite brands.
You might be surprised how many brands will willingly send you over some samples, hoping to turn you into a customer.
If there's a new product you want to try or a flavor you're not sure if you'll like, you can visit the brand's website, search for the contact form, and fill out the form to request samples.
There's no guarantee that it'll work, but I've done this in the past to get some samples of new toothpaste products for my family, like a Colgate sample.
Some brands to consider contacting include:
Arm & Hammer
Colgate
Crest
Aquafresh
Tom's of Maine
Sensodyne
Mentadent
Gleem
Pepsodent
Blog About Toothpaste
No, I don't mean you need to have a full blog dedicated to toothpaste, unless that's your thing!
But if you blog about health, family, or even dental topics, then you might be a good candidate for brands to send you toothpaste samples in exchange for review.
For example, I've known parenting bloggers who've received full oral health kits to review on their blogs, complete with toothpaste, mouthwash, and toothbrushes for their families.
You can find blogging opportunities on paid blogging networks or reach out to companies directly to see if they work with bloggers.
Show Off on Social Media
As an influencer on social media, you also might qualify for some opportunities to work with toothpaste brands.
Influencers typically talk about or show pictures of products from companies they're working with to share with their followers.
It's all a form of advertising, but it comes across much more naturally and relatable.
Toothpaste brands might be willing to work with influencers who are dental hygienists, health influencers, or parents.
Again, you can usually find these types of partnerships through paid blogging and influencer networks, but many brands allow you to reach out to them if you're interested in influencer opps.
Follow Toothpaste Brands on Social Media
Most major toothpaste brands are on social media, like Facebook, Twitter, and Instagram.
Follow their accounts and you could be one of the first to know when a brand starts a new contest or giveaway.
Not only could you score free toothpaste if you win, but you also might have a chance to win bigger prizes from the company.
To make sure you don't miss any new posts, set alerts for the company on each social media channel to get notified when they post.
Look for Toothpaste Giveaways
Not all toothpaste giveaways will come from toothpaste brands.
Earn Everything… nearly!
Join Opinion Outpost, one of the few faithful and honest survey panels and earn cash and gift cards for your opinion. Stack your points and redeem them: Simple! No hidden fees and completely free!


You can also find them from dental offices, bloggers, or retail stores that are giving away oral health stuff.
Keep your eyes peeled on your social media channels or when visiting the websites of your favorite bloggers or retail stores that sell toothpaste.
You can also bookmark a few sites that list giveaways, like Just Free Stuff and Contest Bee.
Sign Up for Email Newsletters
As much as I dislike a cluttered email inbox, sometimes it's worth it to get newsletters from companies I really like, including toothpaste brands.
Why?
Most brands put exclusive coupons and deals in their email newsletters that only subscribers can take advantage of.
If you have a Gmail account, you can automatically set these types of emails to go to your Promotions folder to keep them from going in your primary inbox, which is helpful for separating everything.
I do this, and then when I want to search through my company newsletters, I can just hop over to the Promotions folder to sift through everything.
Email newsletters are free to sign up for, but they usually contain such valuable stuff for fans of the brand, and you never know what free stuff you might be able to snag.
Look In Your Mailbox
Wait – don't throw away your junk mail!
Sometimes, there are coupons hidden inside them, and you might just find one for free samples of toothpaste.
Not too long ago, I found a coupon for a free Tom's of Maine toothpaste when I bought one at regular price.
A few months ago, I had a coupon for a free Aquafresh toothpaste, no other purchase necessary!
So, they do come around sometimes. You just need to keep your eyes peeled and be careful not to throw away coupons.
Use Ibotta
Ibotta is most definitely one of my favorite apps on my phone.
I use it almost every time I shop for groceries or products in-store and online to get rebates on the things I buy.
But it's also great for something else: freebies.
Some rebates are for the full price of a product (and some are even more than the full price, so you get cash back!), meaning that you'll get it for free once the rebate goes through.
And Ibotta is usually quick to send you your rebates. You'll usually see them within 24 hours after your purchase is complete.
When you have $20, you can send your cash to your PayPal account.
Get Free Samples from Colgate Professional
If you're a dentist, sign up for the Advanced Care Plan from Colgate Professional.
This plan is exclusively for dental professionals to save money on their sample purchases for patients and even get stuff for free.
When you buy toothbrushes for patients, you'll not only get free imprinting of your business name on them, but you can also get a free toothpaste sample to go with each one when you enroll.
Pricing is also low for members and you can set up a schedule to have more sent your way whenever you want.
Plus, you'll get coupons and freebie deals sent your way throughout the year.
This community comes from the oral health brand, Hello.
You can sign up for free to share your opinions on products and connect with the brand and other fans.
Members may be eligible for free products, too, through exclusive giveaways, coupons, and other offers!
Follow Deal Sites
I mentioned earlier to check out some free sample sites to see if they're offering any free toothpaste samples.
There are also deal sites, which are a little different.
Deal sites don't necessarily focus on freebies, but instead on deals that can save you money.
However, it's common to find freebies on them, too.
Some of my favorites include Krazy Coupon Lady, Brad's Deals, and Slick Deals.
They update frequently (usually, several times a day), and you can search for specific items on them to find toothpaste deals.
Participate in Product Testing
Various product testing websites often send out free samples of products, including toothpaste, in exchange for your honest review.
Websites such as Toluna, Influenster, and BzzAgent work as platforms where you can sign up to receive products for testing purposes. Companies utilize these platforms to gain feedback from consumers to improve their products.
As a product tester, you'll be expected to use the product and provide detailed feedback.
Remember that the more thorough and honest your review, the higher your chances of being selected for future product testing opportunities.
Attend Health Fairs
Health and wellness fairs are events held by schools, businesses, or communities with an aim to promote health education and services.
Often, these events have booths or stalls from various health product companies, including dental care providers. By attending these events, you have the chance to come across companies that offer free samples of their products, including toothpaste, as a way to market their brand.
It's a great opportunity to discover new products, and perhaps even chat with company representatives who can provide you with more samples or coupons.
Contact Dental Schools
Dental schools are another potential source of free toothpaste samples.
These schools often have partnerships with toothpaste manufacturers for educational purposes. Manufacturers provide samples for students to use in their training and in return, they get their product directly in front of the future dental professionals who might recommend their products to patients.
You can reach out to local dental schools to inquire about the possibility of obtaining toothpaste samples.
However, this approach's success may vary based on the school's policies and availability of samples.
Subscribe to Subscription Boxes
Subscription boxes are a popular trend in today's consumer market. While these boxes typically require a subscription fee, they often include a variety of sample-sized products that surpass the box's cost.
Health and beauty subscription boxes such as Birchbox, Glossybox, or FabFitFun sometimes include oral care items among their beauty product samples.
Although it's not a guaranteed method to receive toothpaste samples, it's a way to discover new brands and try different products.
Plus, these boxes often come with exclusive discounts if you decide to purchase the full-size product after trying the sample.
Teachers: Get a Free Colgate Kit for Your Classroom
Teachers of kindergarten or first-grade classrooms can receive a free Colgate kit for their students just by completing this form.
The kit will include 25 free toothpaste and toothbrush samples and classroom materials for you to help your students learn about oral hygiene.
Read More:
75 Ways to Get Free Makeup and Beauty Samples by Mail (Plus Current Samples!)
12 Easy Ways to Get Free Perfume Samples Online
What About Free Samples for Dental Professionals?
If you're a dental professional, it's probably the easiest for you to get free toothpaste samples!
Good news, right?
We mentioned the Colgate Professionals Advanced Care Plan already, but there are other ways to get free samples as a dental professional.
Dentists are the ones that many companies want to work with to get samples of their products into the hands of their patients.
Handing out those samples of a particular brand in the office is a form of advertisement for a company just as much as it is a benefit to your patients and their teeth.
That's why a lot of toothpaste brands have special offers for dentists to get samples for free, or at least pretty cheap.
To get free samples for your office, sign up for GSK Health Partner.
This site is for various health professionals to sign up for industry news, product information, etc.
When you register, you can request free dental health samples here.
Reach out to toothpaste brands, too.
Many of them have their own separate websites for dental professionals to register to buy sample products and get exclusive samples for free.
Conclusion: Get Free Toothpaste in the Mail!
I'm positive that you'll have luck getting free toothpaste samples in the mail with at least a few of the tips above, so don't forget to try out the options that apply to you.
If you're anything like my family, these tips will work so well for you that you'll end up with a several months' supply of free toothpaste tucked away in the bathroom cabinet!
If you know of some other ways to get free toothpaste samples, definitely drop them down below to help out others who still want a few more options.
Related Posts:
Earn Everything… nearly!
Join Ipsos iSay, one of the few Faithful and Honest survey panels and earn prizes, gift cards and donations. Stack your points and redeem them: Simple! No hidden fees and completely free!