23 Legitimate Ways to Get a Free Costco Membership at Your Local Store
Updated on: by Amy Kennedy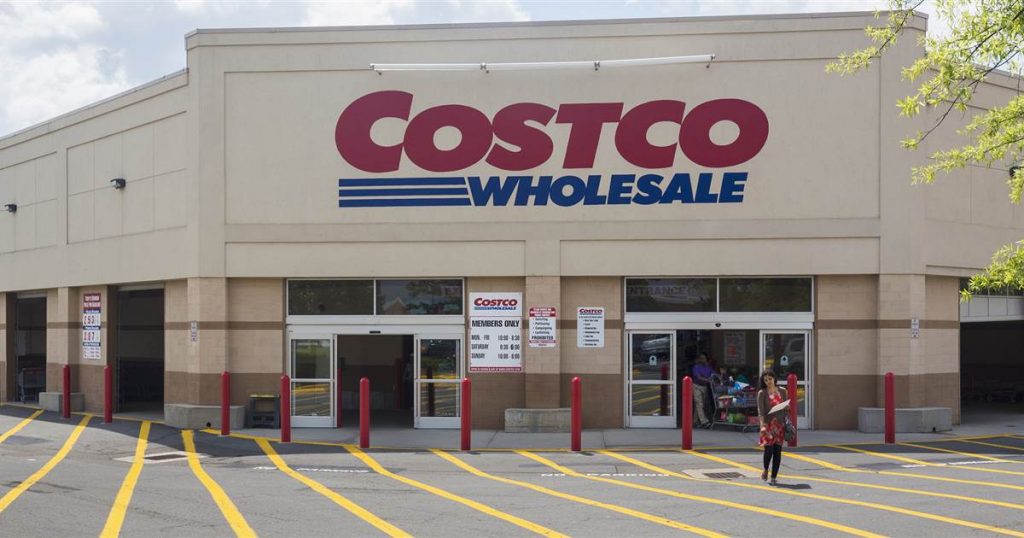 Do you dream of roaming the aisles of Costco, browsing all the deals, and coming home with tons of bulk products that save you money?
Need Easy Extra $350+/Month For Free?
There's one thing that stands in the way for some people: The Costco membership cost.
Although a Costco membership isn't super expensive – and most members will tell you it's 100% worth its cost – it still is something a lot of people don't really want to pay just to be able to shop.
I get it.
That's exactly why I'm writing this guide to help you learn how to shop at Costco for free!
The following tips will either get you a free Costco membership or will allow you to get what you need at Costco without paying a cent, which is just like having a paid membership.
How Much Is a Costco Membership?
There are two different Costco memberships: Costco Gold Star and Costco Gold Star Executive.
Gold Star is the basic membership that costs $60 annually.
It includes entrance to any Costco store anywhere in the world, an extra membership card for someone in your household, and a free refund if you need it.
The Gold Star Executive membership includes all of the above plus the Costco magazine, additional discounts and perks for services, and 2% cashback on eligible purchases.
That membership is $120 a year.
The Executive Gold Star membership isn't something everyone needs or wants to pay for, but it can definitely come in handy if you shop at Costco a lot.
Not only can you receive extra discounts on Costco services, but the 2% cashback can really save you money the more you frequent your local store.
How to Get a Free Costco Membership
I know that $60 or $120 a year isn't a price some people want to pay.
Fortunately, you have some options!
Here are a few ways that you might be able to save money on a Costco membership and start shopping for free:
Need Easy Extra Cash?
Pinecone Research, a leading name in online survey panel honesty, absolutely guarantees $3 cash for every survey you complete!
Take advantage of their time limited New Membership drive and register NOW. Join today: 100% free!


Test It Out for Free
Anyone can walk through Costco for free without having a membership.
This is great because it lets you browse the store, get a feel for prices, and see if it's something you want to pay for.
You can do this as much as you want before you purchase a membership, just to make sure the annual costs are worth it for you.
Take Advantage of the Refund Policy
Unlike other similar membership clubs, Costco doesn't offer a free trial on its membership.
However, you can basically get one yourself when you take advantage of the Costco refund policy.
Costco offers a 100% satisfaction guarantee for all members who purchase either one of their memberships.
You can purchase your membership, go shopping, and try out the service.
If you decide it's not really for you, you can always use the refund policy to get a full refund of your membership, no questions asked.
Just remember that when you do this, you won't have your membership or card anymore, so you should never do this to be sneaky and try to get your membership for free.
Stay On Top of Costco Membership Deals
Have you ever seen a coupon for Costco memberships?
They're not usually floating around in coupon books or in flyers in the mail.
Instead, you need to keep an eye on discount sites that offer coupons and promotions on memberships.
Groupon is one place that usually has some awesome promotions for Costco memberships.
Sometimes, I see Groupon advertising coupons that offer memberships for discounted prices.
Other times, I see promotions where you can get a $40 or $80 Costco gift card when you purchase a membership.
So, say you bought the membership for $60 a year through Groupon and received a $80 gift card to go shopping.
You're basically paying for your membership and getting an extra 20 bucks to put toward your shopping trip.
These kinds of deals seem to always be floating around the web, and a quick Google search will usually take you right to them.
Make Certain Purchases Without a Membership
Did you know that you can make some Costco purchases without having a membership?
That can come in handy if you want to buy some things at Costco without having to pay for membership.
Alcohol, for instance, you can reportedly buy from Costco without needing to be a member.
You can also get your prescriptions there, and many of them are much cheaper at Costco than other places.
Some Costcos also let you take advantage of the food court without being a member, but you'll need to pay with cash, so make sure you bring them along.
Costco also lets non-members use some of its services, like photo printing and health screening at the pharmacy.
Use the Costco Website to Buy Stuff
The Costco website is 100% free, and you don't need a membership to shop!
I've read that the prices are a bit higher, because Costco reserves discounted pricing for members only.
That's understandable.
If you don't mind a bit of a price difference, you can get almost everything you love from Costco stores through its website.
You won't have as much available to you because some products are only available in stores or aren't able to shop, but you could find many of the things you need this way.
Earn Everything… nearly!
Join Opinion Outpost, one of the few faithful and honest survey panels and earn cash and gift cards for your opinion. Stack your points and redeem them: Simple! No hidden fees and completely free!


And, it beats paying for a membership!
You could always browse the store for free, too, like I mentioned before, and write down some products you want to order online to search for later.
Get a Discount for Group Memberships
Not all Costco stores will allow this, but it could always work for you, so it's worth a shot.
You can call your local Costco or stop in and speak to someone in the customer service department.
Ask if they'd be willing to give a discount if you were able to get a group of people together to purchase memberships at one time.
They might be willing to knock $5-$10 off each membership if everyone buys, and you never know unless you try.
It won't give you a free membership, but discounted is better than nothing!
Shop as a Guest
Every member is allowed to bring a guest with them to shop at Costco, so you can always try to hitch a ride with a current Costco member.
As someone's guest, you'll be allowed to shop with them and checkout, just like you would if you were a member, but you won't have to pay membership fees.
Use a Delivery Service That Costco Partners With
Some grocery delivery services, like Instacart, partner with Costco to bring your groceries and other Costco goodies to your door.
The good news about using these services is that the delivery person doesn't need to look at your membership card or verify your membership before bringing your stuff.
In other words, you don't need to be a member!
Costco also has its own same-day grocery delivery service in some zip codes that get your groceries to your door the same day you order them.
You can just shop online, pick out what you want, and have Costco deliver them for you without needing to go to the store.
Use Costco Gift Cards
A little known fact: Costco gift cards, also known as the Costco Shop Card, let you in the door to shop for free!
So, as long as you have one of these handy cards, you don't need to be a Costco member.
If you love Costco enough, you might ask for people to gift them to you for birthdays, holidays, etc.
Or, you can simply hop online and order them yourself from the Costco website!
They come in $25 all the way up to $2000, so you can always have what you need on a card to shop, and you can reload them at any time in the store.
Read More: How to Get Walmart Free Samples & Free Stuff: Top 9 Ways
Get Added to Another Member's Account
Technically, you can't just use someone else's Costco card because there is a picture of the person on the card and the cards aren't transferable.
However, any member is allowed to add one person in the household to their account.
So, for example, if your sibling has an account and you live together, you can get added to their account to shop. You'll even have your own card.
If you're in a roommate situation, you might see if you can split the cost of a membership with your roommate.
You'll each have a card and will use the same account.
Join Through Your Employer, School, Etc.
Your school or employer might be avid Costco patrons, and you might just be able to get added to its account for free!
If you know that your organization uses Costco, you can always see if this is an option to save on the costs of a membership.
Your organization might also have some exclusive discount for its employees or students to get money off their membership.
Save Enough Money to Make Up for the Membership Cost
A roundabout – but still effective and legit! – way to avoid the cost of membership is to keep saving a ton of money at Costco.
Okay, so you'll need to first get a membership to do this unless you've been successful with one of the tips I've mentioned above.
But the savings you'll get as a member can far outweigh the price you pay for your membership!
Awesome Things to Purchase to Save Big
There are a ton of ways you can save big when you Shop at Costco, but here are a few of the very best ways to save:
Look for Instant Coupons on Products
Costco releases new products with Instant Savings each week, which you can find online or in printed coupon books.
These products can really save you money, so utilize the coupons whenever you can!
It might only take just one shopping trip for you to get back the cost of your annual membership when you use these coupons to save.
Buy Movie Tickets at Costco
Costco often has packs of movie tickets for some of the biggest movie theater chains in the country, like Cinemark and AMC.
These coupon packs can save you money over purchasing your tickets at the theater, so stock up when you can if you're a big movie buff.
Buy Household Cleaning Products
Household cleaning products at Costco offer some of the best savings.
You can get huge packs of paper towels, multipacks of multipurpose cleaning wipes, and refill containers for soaps, detergents, cleaners, and more, all for warehouse prices – which means big savings!
Get Your Baked Goods at Costco
Baked goods at Costco are known for being really cheap compared to other grocery stores and bakeries.
The cakes, especially, are a favorite among customers for not just their flavor, but also their price!
If you need baked goods, this is the place to get them and save some money.
Get Your Gas at Costco
Buying gas at Costco when you shop could also keep some money in your wallet, and as a member, you'll be able to snag gas deals that non-members can't.
Check the Tire Prices
Tires for your vehicle could be much cheaper at Costco than local tire or auto repair shops.
Costco frequently has deals on sets of tires, too, to help you save more, and you still might qualify for manufacturer rebates that float around from time to time.
You can easily save more than $60 on a set of new tires if you're a savvy shopper!
Use Cashback Apps When You Shop
Finally, don't forget to use cashback shopping apps when you shop at Costco.
Ibotta is my absolute favorite.
This app lets you choose rebates for Costco to add to your account.
When you shop, you can just upload your receipt to the app for it to find your purchased items and give you your rebates.
A Costco trip or two could easily give you back $60 or more in savings.
You can also try Checkout 51, another app that works with Costco.
Volunteer at a Costco-sponsored event
One way to potentially obtain a free Costco membership is by volunteering at a Costco-sponsored event. 
Costco often partners with community organizations or charities to support various events and initiatives. 
By offering your time and services as a volunteer, you may have the opportunity to receive a complimentary membership as a token of appreciation. 
Keep an eye out for local events in your area that Costco may be involved in, and inquire about volunteer opportunities.
Trial membership
Another option to explore is the possibility of a trial membership. 
While Costco does not typically offer free trials on their memberships, they occasionally run special promotions or limited-time offers that allow potential members to try out the benefits of a Costco membership for a specific period. 
These trial memberships can provide you with the opportunity to experience the savings and advantages of being a Costco member before committing to a full membership. 
Stay informed about any promotional trials or offers by checking Costco's official website or contacting your local store.
Sign up for a Costco credit card
Consider signing up for a Costco credit card as a means to potentially obtain a free membership. 
Costco has partnerships with various financial institutions that offer co-branded credit cards exclusively for Costco members. 
These credit cards often come with annual rewards or cashback programs that can help offset the cost of your Costco membership. 
By using the Costco credit card for your purchases, you can accumulate rewards that can be applied towards the membership fee, effectively making your membership free or more affordable.
Join a military or veteran organization
If you are a member of a military or veteran organization, you may have access to exclusive benefits and offers, including a free Costco membership. 
Costco extends special privileges to military personnel and veterans through partnerships with specific organizations. 
By joining one of these organizations, you can potentially qualify for a complimentary Costco membership or receive discounted membership rates. 
Be sure to check with your military or veteran organization to explore any available Costco membership benefits.
How to Shop at Costco for Free
Costco is a fun place to shop, and now that you know some ways to save on your membership – and even get it for free! – it's probably even more appealing.
The best and easiest way to get a free membership is to get added to someone's account as the second user.
But if that's not a possibility, one of the other tips I listed above should work.
If you have any other tips to share for Costco membership savings, please do feel free to share them below in the comments!
Related Posts:
Earn Everything… nearly!
Join Ipsos iSay, one of the few Faithful and Honest survey panels and earn prizes, gift cards and donations. Stack your points and redeem them: Simple! No hidden fees and completely free!