10 Outright Ways to Get Free Money for College
Updated on: by Amy Kennedy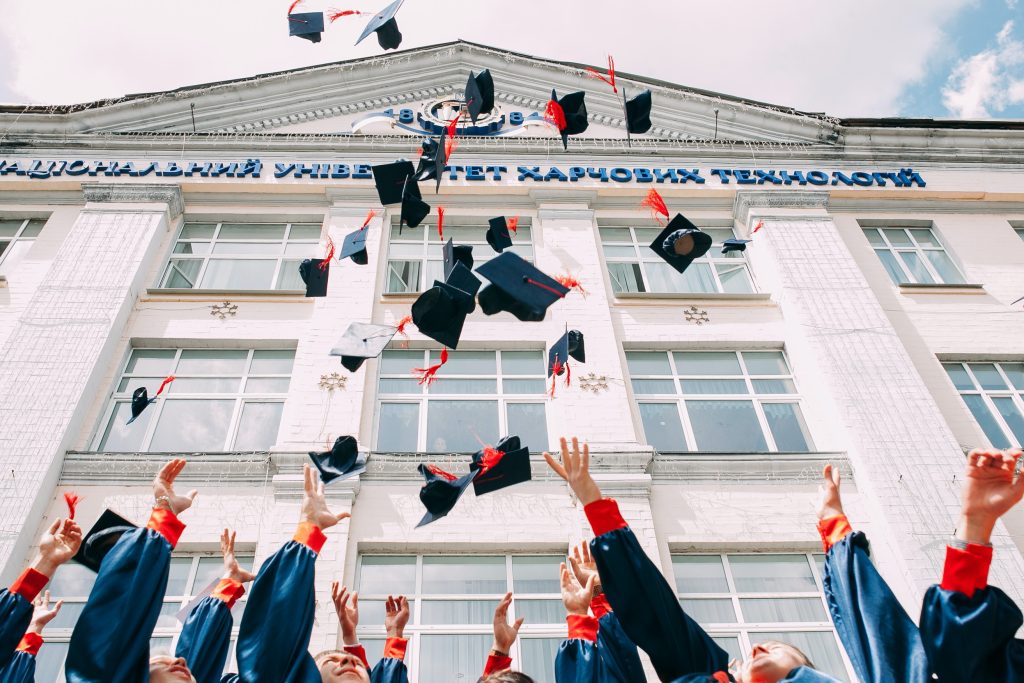 Need Easy Extra $350+/Month For Free?
Are you worried about the skyrocketing costs of college education?
Don't fret! There are numerous ways to obtain free money for college that can alleviate the burden of student loans.
In this article, we'll explore ten outright ways to secure financial assistance for your higher education.
Whether you're a high school senior preparing for college or a current student seeking additional funding, these methods will help you find the financial support you need.
Scholarships: Achieve Your Dreams through Merit-Based Funding
If you excel academically, scholarships can be a game-changer for your college finances.
Many institutions and organizations offer scholarships based on merit, recognizing your achievements and potential.
Research scholarships specific to your field of study, as they often provide opportunities for students with a particular academic focus or talent. There are numerous scholarships tailored to students pursuing degrees in various disciplines, such as STEM, arts, humanities, business, and more.
By targeting scholarships related to your chosen field, you increase your chances of receiving financial support.
One valuable resource to explore is online scholarship databases like Fastweb. They provide comprehensive listings of scholarships available for students from different backgrounds, academic achievements, and areas of interest.
These databases allow you to filter scholarships based on eligibility criteria, deadlines, and award amounts, making it easier to find scholarships that match your profile.
Ensure you understand the requirements and application process for each scholarship, and don't miss out on this fantastic opportunity to secure free money for college.
Grants: Federal and State Assistance to Ease Your Financial Burden
In addition to scholarships, grants are an excellent source of free money for college.
Grants, like scholarships, do not require repayment and can significantly ease your financial burden.
They are typically awarded based on financial need, and both the federal government and many states offer grants to support students in their educational pursuits.
One widely recognized federal grant is the Pell Grant. It provides financial aid to undergraduate students who demonstrate exceptional financial need.
Need Easy Extra Cash?
Pinecone Research, a leading name in online survey panel honesty, absolutely guarantees $3 cash for every survey you complete!
Take advantage of their time limited New Membership drive and register NOW. Join today: 100% free!


To apply for the Pell Grant and other federal grants, you need to complete the Free Application for Federal Student Aid (FAFSA). The FAFSA determines your Expected Family Contribution (EFC), which is used to assess your eligibility for federal grants, loans, and work-study programs.
It's crucial to fill out the FAFSA accurately and provide all necessary information to ensure you receive the maximum aid you qualify for.
Apart from federal grants, many states offer their own grant programs to support local students. These state-specific grants often have their own eligibility criteria and application processes.
Research the grant programs available in your state and understand the requirements and deadlines associated with each.
Check with your state's higher education agency or the financial aid office of the colleges you're applying to for information on state grant opportunities.
Work-Study Programs: Earning and Learning Simultaneously
Work-study programs allow you to gain valuable work experience while earning money to cover your college expenses.
These programs often provide on-campus or local community-based employment opportunities.
Balancing work and academics can be challenging, but with proper time management and prioritization, you can make it work.
Consider participating in a work-study program to reduce your financial burden and develop essential skills for your future career.
Financial Aid: Unlocking Assistance through the FAFSA
Completing the Free Application for Federal Student Aid (FAFSA) is a crucial step in securing financial aid for college.
The FAFSA determines your Expected Family Contribution (EFC) and opens doors to various need-based financial aid options. Make sure to fill out the form accurately, providing all necessary information.
Understanding the ins and outs of financial aid will empower you to make informed decisions about your college funding.
Tuition Reimbursement Programs: Employer Support for Lifelong Learning
If you're already working or plan to work while attending college, explore tuition reimbursement programs offered by employers.
Many companies provide financial assistance to employees seeking to further their education. Research employers that offer tuition reimbursement and consider joining their workforce to take advantage of this valuable benefit.
Familiarize yourself with the terms and conditions of reimbursement to make the most of this opportunity.
Remember to tailor the content and details of each section according to your preferences and the specific requirements of your blog. Good luck with your writing!
Crowdfunding: Harnessing the Power of Community Support
Crowdfunding platforms can be an effective way to generate financial support for your college education.
Websites dedicated to educational crowdfunding allow you to create a compelling campaign where friends, family, and even strangers can contribute towards your tuition fees and other expenses.
Craft a persuasive story highlighting your educational goals and aspirations, and share your campaign on social media platforms to expand your reach.
Engage with your network and online communities to garner support and make your college dreams a reality.
Contests and Competitions: Showcasing Your Skills for Financial Rewards
Participating in contests and competitions can not only showcase your talents but also provide an opportunity to win financial rewards for college.
Look out for essay contests, video competitions, and creative contests related to your interests or field of study.
Research and understand the requirements of each competition, and put your best foot forward. Maximize your chances of winning by pouring your creativity and dedication into your submission.
You never know when your skills and passion might be rewarded with free money for college.
Internships and Fellowships: Gaining Experience and Financial Support
Internships and fellowships offer a unique combination of hands-on experience and financial support.
Many internships provide paid positions, allowing you to earn money while gaining practical skills in your field.
Additionally, fellowships often come with financial benefits and can be highly competitive. Research opportunities in your area of interest and apply for internships or fellowships that align with your goals.
Not only will you be financially supported, but you will also enhance your resume and expand your professional network.
Alternative Funding Sources: Thinking Outside the Box
When it comes to securing free money for college, it's essential to think outside the box.
Earn Everything… nearly!
Join Opinion Outpost, one of the few faithful and honest survey panels and earn cash and gift cards for your opinion. Stack your points and redeem them: Simple! No hidden fees and completely free!


Explore alternative funding sources such as community organizations, local businesses, and nonprofits. Some organizations offer scholarships or grants specifically for students in their community.
Utilize online resources and databases that specialize in connecting students with unique funding opportunities.
Be proactive in your search, reach out to potential sponsors, and present your case for financial assistance. With a little creativity and persistence, you might uncover unexpected avenues for funding your college education.
Wrap Up
Pursuing a college education shouldn't be limited by financial constraints.
By exploring these ten outright ways to secure free money for college—scholarships, grants, work-study programs, financial aid, tuition reimbursement programs, crowdfunding, contests and competitions, internships and fellowships, and alternative funding sources—you can significantly alleviate the burden of educational expenses.
Remember to research and understand each option thoroughly, tailor your applications, and start the process early. With determination, resourcefulness, and a proactive approach, you can unlock the financial support you need to make your college dreams come true.
So, get out there, explore these opportunities, and embark on an exciting journey towards a brighter future!
Related Posts:
Earn Everything… nearly!
Join Ipsos iSay, one of the few Faithful and Honest survey panels and earn prizes, gift cards and donations. Stack your points and redeem them: Simple! No hidden fees and completely free!