15 Easy Ways to Get Free Perfume Samples Online
Updated on: by Amy Kennedy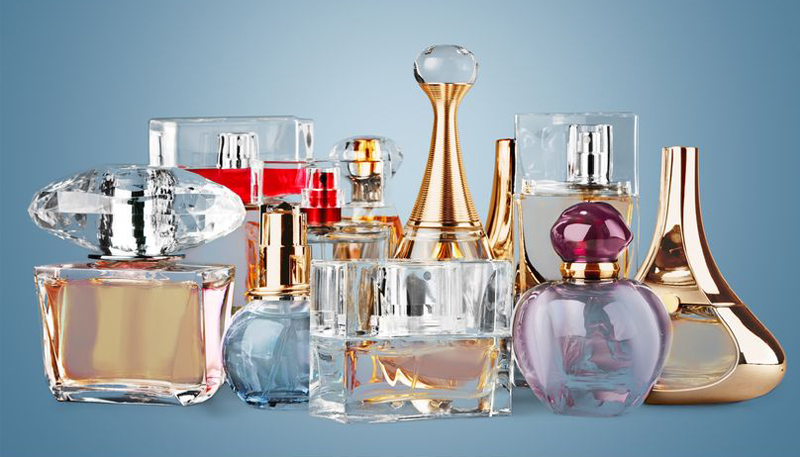 Do you love to use perfume especially when you've got a date or you're going out to a fancy dinner with your significant other?
Need Easy Extra $350+/Month For Free?
Dressing up, putting on makeup, and spritzing some great-smelling perfume on your wrist will always be a fun way to begin a nice night out!
However, the costs of perfume can get pricey.
It's rare to find an inexpensive scent.
If you want to avoid those high costs, you'll need to seek out some free perfume samples to see what fragrance you'd like.
It's an awesome way to remain thrifty.
You may want to get a small bottle of perfume for free instead of spending $50 or more.
Then again, you may just want to sample a new scent before getting a large bottle of it.
Whatever your reason, getting small, free bottles to sample perfume is a great strategy.
The question is: where and how can you get samples of free perfume bottles?
Luckily, there are plenty of places where you can get free samples of new scents both online and in brick-and-mortar stores.
There are steps you can take to find free perfume bottles and save some cash.
How to Get Free Perfume Samples
You can use a search engine online such as Google to find some free perfume samples.
This might be the easiest and fastest method for getting some free fragrances.
However, you might find that this is a very time-consuming process.
You might find that it takes too long to get a free sample simply by Googling for it.
Need Easy Extra Cash?
Pinecone Research, a leading name in online survey panel honesty, absolutely guarantees $3 cash for every survey you complete!
Take advantage of their time limited New Membership drive and register NOW. Join today: 100% free!


The problem is that, in order to get free prizes like perfume bottles, you'll need to answer a bunch of survey pages.
You might even have websites that tell you at the end that you don't qualify for the free sample!
Nonetheless, there are a few current free perfume samples you can get.
I found several current fragrance bottles you can have delivered to your home.
Take a look below.
Free Perfume Bottles:
So these are some great examples of the kind of free samples available online.
Feel free to click on them and get some ordered to your house.
Are you interested in these brands?
Or do you want more than the mere four bottles available above?
Maybe you'd like to try out some other fragrance brands?
We have put together several other ways that can help you receive some free fragrance samples in the mail.
Keep reading to learn more great strategies!
1. Work as a Beauty Product Tester
Lots of makeup and beauty product manufacturers often hire testers to check how popular and sensible their items are.
Many makeup and perfume companies seek out consumers to provide feedback on their beauty products.
These companies need people like you to test out their products.
All feedback you offer will be used to enhance and strengthen these beauty supplies.
Here's the best part: lots of companies are willing to send you free beauty products to test and provide feedback!
So take a look at the openings at companies like Dior and Revlon and find out if they're looking for beauty product testers.
You can participate in a beauty testing panel and then get free bottles of perfume and other makeup products.
For more information about this, take a look at our article detailing 45 ways you can get  free makeup samples by mail.
2. The Magazine "All You" Offers Free Samples Every Day
The magazine All You is really popular among lots of women especially due to their freebies.
The magazine both in print and online provides loads of free samples for various things from food and treats to household products and makeup.
In fact, one part of their website includes one free product sample they give out every single day.
You won't find a free bottle of perfume every day, but the company does provide a fragrance sample every once in awhile.
If you want some free samples of various products including perfume, be sure to either sign up for the All You magazine's newsletter or bookmark the website and go back to take a look on a regular basis.
Check out these free perfume samples the magazine has given out in the past:
If you want to sign up for the newsletter at the All You magazine, click here and you'll be notified about any freebies coming out.
3. Take a Look at the Ulta Website
Have you seen the Ulta website?
This is a website dedicated to selling makeup, fragrances, and skincare supplies.
Earn Everything… nearly!
Join Opinion Outpost, one of the few faithful and honest survey panels and earn cash and gift cards for your opinion. Stack your points and redeem them: Simple! No hidden fees and completely free!


You can check it out by clicking here.
Here's the absolute best part about shopping for a few things on Ulta: you can actually add a free sample of some beauty products to your final order.
You'll be able to get free perfume tester bottles by mail when you order and pay for some other beauty products.
The company Ulta lets you add a free fragrance sample, a free skincare sample, or a variety box to your cart when you check out.
This is a really simple, quick, and easy way to get a free perfume sample delivered to your home.
Check out the beauty product samples you can choose from by clicking here.
There are also other great steps you can take such as signing up for their mailing list and seeking out a free copy of their catalogue.
That way you can get a free catalogue once a month where several free perfume samples are attached.
If you're interested, click here to create a free account and sign up for the catalogue.
4. The Company Sephora Also Offers Free Beauty Samples
Do you need more options for getting free perfume samples and other free beauty products?
Then you should definitely check out the company Sephora.
You'll find Sephora offer free perfume samples both online and in brick-and-mortar stores.
If you're looking online, you can choose as many as three free fragrance samples.
You'll get to choose from a dozen different perfume options.
The type of brands available tend to change depending on the season and time period.
It's important to note that you won't have only perfumes to choose from.
The samples include all types of beauty products.
However, there will be at least a few different perfume bottles for you to check out at Sephora's website.
The type of products vary from the brands Gucci to Hugo Boss.
There are usually at least three common types of perfume bottles available.
These are:
Gucci Guilty Eau de Toilette Spray – 0.05 ounces
Hugo Boss BOSS THE SCENT Eau de Toilette Spray – 0.05 ounces
Thierry Mugler Alien Eau de Parfum Spray – 0.04 ounces


How to Receive the Free Perfume Samples from Sephora
Obtaining a beauty or perfume sample from the company Sephora is really simple and easy most of the time.
You can get a free Sephora perfume sample really quickly.
First, you will need to visit this website link: https://www.sephora.com/free-beauty-samples.
Then you'll have to pick three samples from the list of available products.
You'll find both makeup products as well as small perfume bottles on this list.
Once you've picked three samples and added them to your order, you can then go to the checkout page.
Here you will need to enter in your shipping information.
Once your shipping info is set, you're all done.
You'll get the free samples delivered to your front door.
Remember that even though you are technically placing an order and continuing through the checkout page, these materials are completely free.
Unless you are in the process of buying other supplies from the site, you will not have to enter in any payment information.
In fact, the shipping price for your free perfume samples also doesn't cost you a thing!
And if you are going into a Sephora brick-and-mortar store, speak to the staff and explain that you'd love to try some new scents.
The staff at the counter are likely to give you a free sample if you tell them your interest in new fragrances.
Sephora employees love to help their customers sample new beauty products and perfumes they haven't tried previously.
5. Have a Favorite Perfume? Check Out the Brand's Website for Free Sample Sections
It's likely that you have a particular fragrance that you can't live without.
If you have a favorite perfume, you can check out that company's website for some freebies.
Take a look at the website specifically seeking a free samples section.
Many perfume websites have a free samples page.
Check out the tabs at the top or the bottom of the home page on your favorite perfume website.
In case you don't see a tab on the top or bottom, you can look through the menu of the site to see if there's a free fragrance samples page.
There are tons of ways to find free beauty and fragrance samples.
Don't forget to check out perfume websites to see if they offer free small bottles.
6. How You Can Get Free Perfume Tester Bottles by Mail
There is another great way you can get some free things sent to you in the mail.
Sending letters has a good chance of working!
Let's say you can't find a place on the company's website where you can't get free samples.
The next step is to look for the company's email address or physical address.
Once you've located that, you can write an email or a letter to the manufacturer.
Be sure to let the company representatives know how much you love their brand and explain that you'd like to try out some more of their products.
Finally, you can politely ask the perfume company to send you some free fragrance samples.
You'll find that doing this can sometimes help you get a free perfume bottle sent to your home.
This may not always work for getting a free sample, but it's worth trying. You could get lucky!
7. Check Out Websites that Offer Free Products to Try
There are a handful of websites that can send you some free prizes or rewards.
Through these sites, you can get any perfume brand that you absolutely love.
Whether you like Gucci or Victoria Secret, you can get these bottles from a freebie website.
Take a look at the list below to see the type of websites that can send you some free perfume bottles in the mail.
8. Seek Out Free Perfume Samples on Social Media
Are you an avid Facebook fan and you're looking for where to get free cologne samples?
Whether it's cologne, perfume, beauty and skin care products, or makeup, social media can be a great place to start looking for free prizes.
Social media platforms like Facebook and Twitter are excellent sources for finding free stuff and obtaining rewards for completing certain tasks.
A ton of companies and brands post on their social media pages various discounts, coupons, and deals.
You can also find free sample giveaways on social media pages of lots of businesses.
So do you have a favorite perfume brand or a type of cologne?
Then be sure to follow the brands on Facebook and Twitter. Keep an eye out for any free samples these brands offer.
9. Product Review Websites Could Help You Get Free Samples
Plenty of businesses and brands seek out positive reviews to get more eyeballs to their product pages.
Reviews are key for making their products more popular.
Small businesses especially seek out customers to provide product reviews.
The reviews don't need to come from professional writers – only regular customers with something positive to say.
Companies want a regular Joe or Jane to review their items.
For completing these product reviews, you will be compensated.
Often you're compensated with free beauty or perfume samples if those are the product reviews you complete.
You can't get a much better compensation than free products!
If you're looking for a website where you can leave some positive product review, be sure to check out BzzAgent, Swagabble, and Tomoson.
Here's the best part: lots of the brands asking for reviews at the websites above won't only offer you small free samples.
A number of them also provide full-sized perfume bottles or beauty products as well.
10. Check Out Department Stores in Your Neighborhood
One of the best things to do if you're looking for perfume is to go get some free fragrance samples at your local department store.
You'll find out that Macy's, Nordstrom, and lots of other department stores offer free samples if you ask employees at the perfume counters.
That's all you need to do: just ask.
Even if you find that the brand you're looking for doesn't offer a free sample, many staff members behind the counter will pour a larger bottle of your favorite brand into a smaller bottle for you to sample.
11. Buy Some Women's Magazines
Do you love to read fashion magazines or other magazines marketed toward women?
If so, take a look inside of these publications to find some free perfume samples.
This is one of the easiest ways to get a free sample of fragrance.
You'll regularly find these samples attached to advertisements inside the magazine.
In fact, even men can get free samples of cologne.
Many magazines aimed at men also have free cologne samples attached inside the cover.
Here's the best part: often you don't even have to pay to get these magazines.
Lots of places online will send you their magazines for free.
So you'll get that magazine and attached perfume sample in the mail.
For some free magazines and free fragrance samples, check out the websites Sweet Free Stuff and Hunt4Freebies.
If you click on the links above and take a look at the web pages, you can get free magazines sent to you in the mail and find free perfume samples inside those magazines.
12. Keep Track of New Perfume Brands Out on the Market
Another great way to get a freebie is to check out any new perfumes or new brands out on the market.
Keep an eye out on these new fragrances online since many companies offer free samples when they launch a new product.
Be sure to pay attention to your favorite fragrance companies so that you know when new scents are coming out.
And be sure to research different perfumes online that you haven't heard of.
Don't forget to check out the company websites for free samples as well.
And if there are new startup perfume companies launching products on the market, don't miss out on any social media or website giveaways.
There are often free samples given out when a company is starting out.
In fact, completely new perfume companies are usually happy to give out free samples in order to create a strong customer base.
13. Attend Fragrance Launch Events
Often times, when a new perfume is launched, the brand or company may hold a promotional event.
These events can happen both in-store or online.
They typically involve a presentation of the new perfume, opportunities to try the scent, and they often give away free samples.
If you know of a brand that is launching a new perfume soon, try to find out if they are holding a launch event and attend.
This can be a fun and interactive way to get free perfume samples.
14. Join a Perfume Subscription Service
Some subscription services, like Scentbird or Perfume.com, offer a monthly subscription where you can receive a selection of perfume samples each month for a fixed price.
Some of these services even offer a free trial period or a free first box, so you could potentially receive free perfume samples this way.
You can check the details of their trial offers on their websites.
15. Participate in Online Contests or Giveaways
Another way to get free perfume samples is to participate in online contests or giveaways.
Some brands, bloggers, or influencers may host these events on their websites or social media platforms.
Prizes for these contests can range from full-size perfume bottles to small samples.
Websites like Sweepstake.com or Contestgirl regularly update listings of current sweepstakes, contests, and giveaways, and you can filter by category to find those related to beauty or fragrance.
Conclusion: Many Ways to Get Free Fragrance Samples
If you try out a few different steps, you'll find that it's relatively simple and easy to get several fragrance samples sent to your home for free.
Try out the steps above and you'll get a good number of new perfumes to try out on date night!
Have you ever tried getting some free fragrances either online or in a brick-and-mortar store?
If so, how did it go?
Do you have any tips for others looking to get free samples?
Let me know in the comments below!
Related Posts:
Earn Everything… nearly!
Join Ipsos iSay, one of the few Faithful and Honest survey panels and earn prizes, gift cards and donations. Stack your points and redeem them: Simple! No hidden fees and completely free!