Top 6 Ways to Get Money by Hacking Companies – 100% Legally!
Updated on: by Amy Kennedy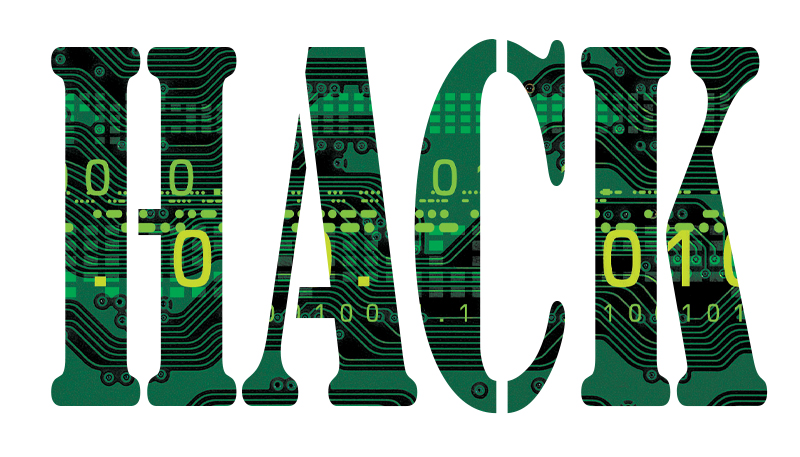 Back in the day, the term "hacker" was not something you wanted to be called.
Need Easy Extra $350+/Month For Free?
Hacking usually meant some illegal practice where a hacker would tap into a website, database, etc. to steal important information.
Hacking can still be done this way – very illegally – but there are other, better uses for it too.
And that's where this article comes in.
Here, you're going to learn all about hacking huge companies legally and in a way that actually benefits them!
So, if you're a tech junkie who knows your way around a computer, this article may be just what you need to start a hacking career.
What Do We Mean by Hacking?
Just to be clear, we aren't talking about any form of hacking that's illegal.
You know, the kind people use to steal people's personal information to gain access to their accounts or even their identity.
The type of hacking we're referring to in this article is 100% legal, so you won't have to worry about getting in any trouble with the law.
Another term for this type of hacking is "White hat hacking," in which companies seek the help of experienced hackers who can help report major flaws in their systems.
Basically, you'll report bugs, like security flaws that can allow other not-so-honest hackers break into software, websites, and more to steal customer or company information.
This type of hacking is very beneficial for companies who, of course, don't want that kind of thing to happen.
One guy who does this hacking for a living earned over $80,000 in eight months.
And, he earned about $10k a week while he was in college from this process!
It sounds crazy to some, but it's completely legit, and I'm going to tell you how to get started.
How Do Hackers Earn Money?
First, how do you get paid for hacking?
Need Easy Extra Cash?
Pinecone Research, a leading name in online survey panel honesty, absolutely guarantees $3 cash for every survey you complete!
Take advantage of their time limited New Membership drive and register NOW. Join today: 100% free!


Well, first you have to discover a new bug that hasn't been found yet.
Most companies have programs through bug bounty platforms, which connect hackers to the companies who want to pay for bugs.
You sign up for the platform, look for bugs for the companies it partners with, and get paid.
Each company will have its own guidelines on how much it's willing to pay for a bug, which it'll outline before you start hunting for them.
When you discover one, you'll report it through the platform.
If it's one that hasn't yet been discovered, you'll get paid.
Usually, the more important a bug is, the more you get paid.
So, if you find one that affects how a user logs in on a certain device, you might get paid less than a bug that exposes some serious security vulnerabilities.
Most platforms will pay you quickly after your bug has been approved by the company.
Get Paid to Hack Huge Companies
Some of the biggest companies in the world actually pay tech wizards to hack into their systems and report any bugs they find from doing so!
You might be surprised by how many companies are willing to pay for such a task.
But, when you think about how much hacking can help the company, it makes more sense.
Here are some of the household name companies that pay big bucks for you to hack their systems and report undiscovered bugs:
Facebook: Facebook paid $15,000 to one user who was able to report a major security flaw that could have made accounts vulnerable to anyone gaining access.
Pinterest: Pinterest pays up to $1,000 for undiscovered bug reports.
Dropbox: Earn over $4900 for one Dropbox bug.
Google: Google pays users up to $1,000 to hack Android apps and report bugs. That's in addition to what the apps might also pay for the bug report!
Tesla: A Tesla hack can earn you up to $10,000 per bug you report to the company.
Mastercard: Pays between $100 and $3,000 per bug.
Nintendo: Nintendo reportedly pays between $100 and $20,000 to hack the Nintendo 3DS and report its bugs.
com: Pays $50 to $500 per undiscovered bug.
Western Union: Western Union will pay up to $5,000 for any newly discovered bug reported.
Not every company has a bug bounty program, though.
You might not have success hacking Swagbucks, for example, but plenty of top companies award huge payouts to those who are able to catch security flaws.
The best way to find the companies willing to pay is by signing up for what's known as a bug bounty platform.
These are companies that oversee the bug bounty programs other companies have.
Some of the big names I mentioned, like Pinterest and Mastercard, set up their programs through bug bounty platforms.
Although there are several of these platforms, here are the ones that partner with big-name companies and ones you'll likely have the most success with:
Works with companies like: Mastercard, Pinterest, Tumblr, Jet.com, Netgear
Bugcrowd is, perhaps, the most well-known and utilized bug bounty program on the web.
In fact, this place works with tons of top companies, many of which you've heard of and probably even used.
As a researcher for Bugcrowd, you can have a public profile that can help you even build a portfolio for this kind of work.
First, sign up to create an account here.
Then, you can browse through the open bounty programs to find ones that might be up your alley.
Some companies choose to be selective with their researchers.
But, once you start finding bugs and having them approved, you'll also have more of them to add to your profile as evidence of your skills, which can help you land more bug bounty jobs.
Bugcrowd pays via PayPal or Payoneer once your reports have been approved by the company.
Works with companies like: Outscale, CCM, Qwant, OVH
Earn Everything… nearly!
Join Opinion Outpost, one of the few faithful and honest survey panels and earn cash and gift cards for your opinion. Stack your points and redeem them: Simple! No hidden fees and completely free!


Bounty Factory is based in Europe and works with European companies.
Here, you can become a Hunter, or the Bounty Factory's cool name for a researcher or hacker.
Bounty Factory uses MangoPay for its payments.
You can sign up to hack your way into money here.
Works with companies like: Weebly, Nexmo, Surfdome, dscout, GoDaddy
Cobalt may not be one of the better-known bug bounty platforms, but it certainly has some big-name clientele, like GoDaddy and Xero.
However, it's also much harder to become a part of the Cobalt team than it is some of the other platforms.
Cobalt security researchers are highly vetted, so you'll have to come prepared to showcase your skills.
It's a good idea to have a portfolio ready with some examples of similar hacking work you've done, as well as any educational or professional experience you might have.
If you get accepted for the team, Cobalt will handpick you for projects related to your skills.
You can learn more about the application process here.
Works with companies like: Airbnb, Shopify, Uber, Nintendo, WordPress
Remember the guy I mentioned who earned $80k in 8 months doing this type of hacking work?
Well, that guy is Jobert Abma, a co-founder of HackerOne.
In fact, he gained inspiration for creating HackerOne after he realized just how much money was possible to earn doing this type of work.
HackerOne has become one of the biggest names in the business, taking on huge clients like Airbnb, Snapchat, and even Twitter.
This is one of the best places for newbie hackers to try their hand at the whole thing.
The company accepts anyone with skills in the field who is serious about getting started in this line of work.
HackerOne pays researchers via PayPal within a couple of business days after approval.
You can sign up here.
Works with companies like: U.S. Defense Department and other government agencies
Synack is apparently one of the United States' government's go-to sources for security vulnerabilities.
The government, especially, can benefit from working with skilled hackers who can report security issues that may expose important documents and other information.
The Synack Red Team is where you can apply to be a hacker here.
Synack uses a leveling system that you can move up the more advanced you get in your hacking skills.
Leveling up here can definitely earn you some bragging rights and give you some amazing credentials for a resume or portfolio.
You can sign up for the Synack Red Team here.
Works with companies like: T-Mobile, Western Union, Audi, DHL
TestBirds is probably most known for its website and app testing services.
But, it also has a bug bounty platform where companies can sign up, and hackers can do their thing.
TestBirds allows hackers with various experience levels to join, with over 250,000 of them all over the world on the team.
So, if you're just starting out with this type of work, this could be a good place to try first.
The website even states that, if you catch severe errors, you could be eligible for some hefty bonuses.
If you want to sign up to be a tester, you can follow this application link.
Conclusion: How to Get Money by Hacking Legally
Now that you know about the very legal type of hacking we're referring to, hopefully, this piqued your interest and gave you another money-making avenue to explore.
Legal hacking can be very lucrative if you know what you're doing.
Joining the above bug bounty programs and working your way up can even give you some great feedback for your portfolio and resume.
Good luck!
Is this a money-making opportunity that interests you?
We'd love to hear your thoughts in a comment below!
Related Posts:
Earn Everything… nearly!
Join Ipsos iSay, one of the few Faithful and Honest survey panels and earn prizes, gift cards and donations. Stack your points and redeem them: Simple! No hidden fees and completely free!