Love Fishing? Here are 15 Real Ways to Get Paid for It!
Updated on: by Amy Kennedy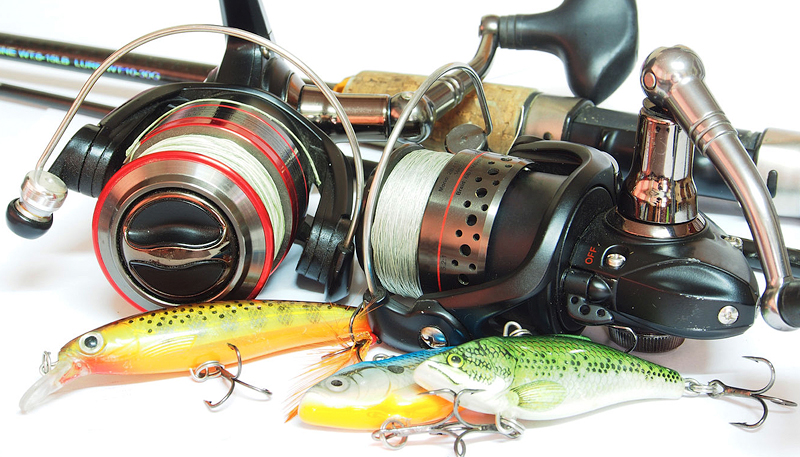 Need Easy Extra $350+/Month For Free?
Whether you're a fishing hobbyist or an experienced fisherman, you might want to know how to make some money with your favorite sport.
The fishing industry is a huge one, contributing almost $90 billion to the U.S. economy every year.
It's not an industry that seems to take a huge hit during tough economic times, either, which is a good thing for anyone who wants to make a living off fishing.
The fishing industry hosts hundreds of thousands of jobs, and even more when you consider how many fishermen go into business for themselves.
This article is all about making money from your fishing hobby – and trust me, there are plenty of ways to do so!
How to Get Paid to Fish
Aside from the typical fishing jobs, here are more ways you can get paid to keep on fishing.
Blog About Fishing
You may think, "What in the world does fishing have to do with blogging?"
Well, if you're an experienced fisherman, you can make money with a fishing blog!
Plenty of sportsmen visit blogs related to their sport, like hunting or golfing.
Fishing is no exception.
Many of the owners of fishing blogs are experts in the sport themselves.
They establish authority with their readers by providing detailed, helpful content about fishing, buying gear, finding the best fishing spots, and more.
There are so many topics you can cover with a fishing blog.
Provide fishing tips and tricks.
Create a blog focused on making your own lures.
Need Easy Extra Cash?
Pinecone Research, a leading name in online survey panel honesty, absolutely guarantees $3 cash for every survey you complete!
Take advantage of their time limited New Membership drive and register NOW. Join today: 100% free!


Or, focus on a specific type of fishing.
You can even get super-specific, like writing about how to make money in Florida through fishing.
Monetize your blog with advertisements, sponsored posts, or even affiliate marketing.
For example, you can link to your favorite fishing gear on Amazon and receive a commission when people purchase the gear.
Or, become an affiliate of one of your favorite sporting companies to recommend their gear and supplies to your readers.
For more information about making money through blogging, you can check out our helpful post: The How to Make Money Blogging Guide.
Write Fishing Books or eBooks
If you already have a fishing blog, the next natural step to take would be writing a fishing book or eBook!
Not everyone has the writing skills necessary for creating books.
If you're not comfortable writing a book yourself, you can always outsource it to a freelancer on Upwork or another platform.
But, after you pay the initial fees of writing the book, you'll profit in sales.
The easiest way to get your book sales rolling is by creating an eBook and self-publishing it on Amazon.
You can market the eBook on your website and social media channels for free!
Or, pay for some Google or Facebook ads to reach more people if you can afford it.
If you've already built yourself up as an authority figure through your website, you probably won't have much trouble finding people interested in your books.
Sell Fishing Photography
Do you love taking high-quality photos of your fishing adventures and best catches?
Well, you can profit off them too!
Foap lets you sell images from your smartphone.
But, there are several other stock photo sites that will pay you commissions for all the photos you sell.
Here are a few options to look into:
Alternatively, you can sell your photos on your own website.
Or, set up a gig on Fiverr for custom photo orders!
You could even market your photos to calendar companies for use in upcoming calendars and other photo products.
Enter Fishing Contests
Put your serious fishing skills to work for you by entering yourself in fishing contests!
They're all different, offering prizes for various things like the largest catch or most unique fish.
You can check with local sporting stores or your local newspaper to find ones in your area.
Or, check around online.
American Fishing Contests is a good place to find upcoming and current contests all over the United States.
This isn't a method you should rely on if you want a steady income from fishing, but it can give you some extra cash throughout the year!
Teach People to Fish, Online or Offline
You might be able to teach others about fishing with your expertise!
Earn Everything… nearly!
Join Opinion Outpost, one of the few faithful and honest survey panels and earn cash and gift cards for your opinion. Stack your points and redeem them: Simple! No hidden fees and completely free!


You can ask local community colleges if they have a need for a weekend or evening fishing class.
Or, check with local sporting stores.
They may need an expert like you to provide some community services for the sport.
You might even consider starting your own program for the youth in your area.
Create a 4-week program, for example, where you all meet once a week for various fishing lessons and hands-on training.
You can charge $20 or so per child for the program and cap the number of signups as you see fit.
Or, teach fishing online!
You can create your own courses through Teachable or Udemy.
Use the helpful tools to create a fishing course in a day or less.
You can set your own prices for people to purchase the course and learn from you.
Bonus: if you already have a website, it's the perfect place to market your courses!
Make Fishing Lures and Flies to Sell
Have you thought about tying flies for money?
If you have the skills to do it well, you can definitely profit here.
Tying flies is something that takes practice, especially to understand what kind of flies will attract different fish.
The same goes for lures.
If you know how to make them and usually make your own (and are successful with them!), then you've got a good business model to start with.
Etsy is a good place to sell handmade items like this, but you can also try eBay or your own website.
Your local bait and tackle shop may even want to start stocking your items, so it's worth a shot to check with them, too!
Start a Camp for Fishing
Young children and teens in your area who are interested in fishing would probably gladly come to a fishing camp for a week or two in the summer.
If you want to have your camp go all summer long, you can stagger different age groups throughout the summer for a week or so at a time.
For example, one week can be elementary schoolers, and the next week middle schoolers, etc.
You could even make a fun family camp week where people of all ages can come for full family fun!
This can be a super-lucrative way to make money from your favorite sport.
Create fun classes and activities to get others involved in the fishing industry by learning the basics.
Get some of your friends and family to assist you with all the campers and activities.
You can easily charge $100 or more per person for a full week of camp, depending on what kind of activities and food you offer.
Become a Fish Breeder
This idea is definitely for people who are skilled with fish breeding already, as it will take some experience to master.
But, if you grew up farming some fish, you may be able to turn your skills into a valid business.
There are even resources available for learning how to start a fish farm in your backyard.
Sell Tours on a Fishing Boat
Do you own a fishing boat?
If so, you can even use your boat to gain a profit!
Offer fishing tours for people in your town.
You can do different ones that cater to different groups, such as a tour for young kids to learn the basics and tours for adults interested in a specific type of fish.
Your main expense will be the gear needed for everyone on your tour, like bait, lures, and poles.
But, after initial expenses, most of the money you make will be pure profit.
Groups can usually rent a charter boat for about $200 per hour, so it's reasonable to ask for about $40 per person per hour of the tour for a group of 5 to 6 people.
Become a Professional Fisherman
Of course, you can always become a professional fisherman.
This is something best left for fishermen who are serious about turning their hobby into a career.
You can go into business for yourself or join a fishing company.
Either way, the business pays some good money.
But, the job is not for everyone.
You'll have long hours (and sometimes days!) on the water, sometimes in less than ideal conditions, like harsh wind and cold.
But, it's always an option if you want to make the best money possible for your love of fishing.
There are a few different ways you can go as a professional fisherman, too.
Some compete in tournaments for cash.
Others join companies that fish for specific types of fish or in specific waters to sell their catches to local markets and stores.
Either way, you can stand to earn $50,000 or more per year if you have the skills necessary to succeed.
Fishing Guide
If you have extensive knowledge of fishing in a particular area, becoming a fishing guide can be a rewarding way to get paid to fish.
As a fishing guide, you would offer guided fishing trips to individuals or groups.
Your role would involve taking clients to fishing spots, teaching them fishing techniques, and providing guidance to help them catch fish.
You would be responsible for ensuring their safety and creating a memorable fishing experience. You can charge a fee per trip or per hour, depending on the duration and the services provided.
Becoming a fishing guide requires a deep understanding of the local fishing ecosystem, including knowledge of the best fishing spots, fish behavior, and effective fishing methods.
It's essential to have strong communication and interpersonal skills to provide instructions and engage with clients effectively.
Building a reputation as a knowledgeable and reliable fishing guide can lead to repeat customers and positive word-of-mouth referrals.
Fish Farming Consultant
If you have expertise in fish farming, you can offer consulting services to individuals or businesses interested in starting or improving their fish farming operations.
As a fish farming consultant, you would provide advice and guidance on various aspects of fish farming, including breeding techniques, feeding strategies, water management, disease prevention, and overall farm management.
Your role would be to help clients optimize their fish farming practices, increase productivity, and improve the quality of their fish stock.
To establish yourself as a fish farming consultant, it's crucial to have a strong understanding of different fish species, their specific requirements, and the various methods of fish farming (e.g., pond culture, aquaponics, recirculating systems).
You should stay updated on industry trends and advancements in fish farming techniques.
Building a portfolio of successful consulting projects and testimonials from satisfied clients can help attract more clients and establish your reputation in the field.
Fish Filleting and Cleaning Services
Some anglers enjoy the fishing experience but prefer not to handle the task of cleaning and filleting the fish.
This presents an opportunity for you to offer fish filleting and cleaning services.
As a fish filleting and cleaning service provider, your role would involve cleaning, scaling, and filleting the fish that clients have caught.
You can offer your services on-site, where clients bring their catch to you, or provide mobile services by visiting their location. You can charge a fee per fish or an hourly rate for your services.
Fishing Tackle or Gear Reviews
If you have in-depth knowledge about fishing gear, starting a YouTube channel or a website dedicated to reviewing fishing tackle, rods, reels, lures, and other equipment can be a lucrative way to get paid to fish indirectly.
You can provide detailed and informative reviews of fishing gear, sharing your insights, experiences, and recommendations with fishing enthusiasts.
As your channel or website gains traction, you can partner with fishing gear manufacturers or retailers to receive free products for review or earn affiliate commissions by promoting their products.
Fish Taxidermy
If you have skills in taxidermy, specializing in fish taxidermy can be a unique way to get paid to fish.
Fish taxidermy involves preserving and mounting fish in lifelike poses, allowing anglers to display their prized catches as trophies.
As a fish taxidermist, your role would be to carefully prepare the fish, remove the skin, preserve the body, and create an aesthetically pleasing mount.
You can advertise your services locally or online and charge fees based on the size and complexity of the mount.
Conclusion: Make Money Fishing!
Fishing is one of those sports that is more than just a fun hobby.
It can actually become a viable career that has the potential to pay some excellent money, no matter what path you take with it.
I hope this article sparked some ideas for you to take your fishing hobby to the next level and earn some serious cash.
Good luck!
What other ways can you make money fishing?
We'd love to hear your thoughts in a comment below!
Related Posts:
Earn Everything… nearly!
Join Ipsos iSay, one of the few Faithful and Honest survey panels and earn prizes, gift cards and donations. Stack your points and redeem them: Simple! No hidden fees and completely free!