How Much Do You Get Paid to Live in Alaska? (Plus 12 Best Places That Pay!)
Updated on: by Amy Kennedy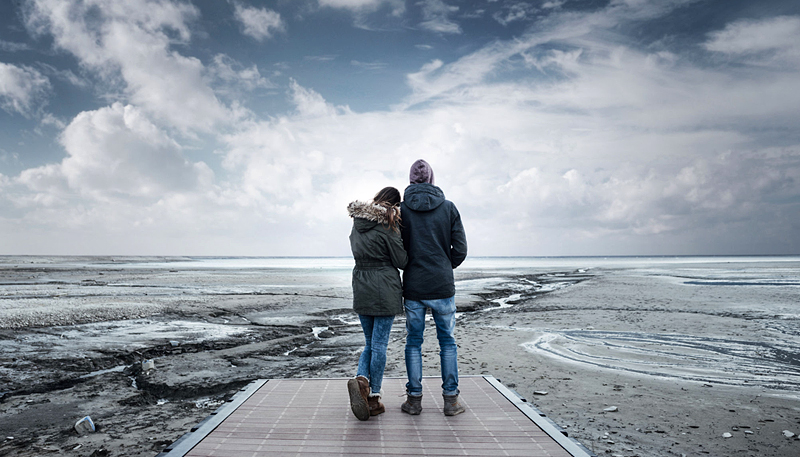 Are you considering moving somewhere?
Need Easy Extra $350+/Month For Free?
Housing prices continue to increase, but our wages don't seem to budge.
That's the sad reality that many people all over the world are facing.
The problem is that many towns and cities are suffering because of the lack of money and desire people have to move there.
That's exactly why the suffering places are creating incentives for people to move there.
When there are more people flocking to a location, that place can benefit from a much-needed economy boost.
Detroit, Michigan, for example, used to have a program known as the Downtown Detroit Partnership.
The city has long suffered with poverty and crime, a situation only made worse by the city's lack of resources to help its citizens.
So, Detroit decided to take matters into its own hands to try to boost its own economy with jobs and growth.
The program did beneficial things for families, like give them a $1,000 allowance for renewing a lease and give new homeowners a $20,000 loan for a new home that could be forgiven.
The program has since closed because of how much success it's had.
But, don't worry – if you wanted to move to Detroit because of its incentives, there are plenty of other options in cities, towns, and states that are taking note of that success.
The first one we're going to talk about is Alaska, because the state provides incentives for people who want to move to any city within!
How Much Do You Get Paid to Live in Alaska Cities?
Apparently, people are really interested in Alaska's moving incentives because it's one of the most Googled topics on the subject.
Alaska's program is one of the longest-running of its kind, entering the scene in 1976.
It's not necessarily a "get paid to move" program, but it instead rewards its citizens with cash incentives for staying put.
Need Easy Extra Cash?
Pinecone Research, a leading name in online survey panel honesty, absolutely guarantees $3 cash for every survey you complete!
Take advantage of their time limited New Membership drive and register NOW. Join today: 100% free!


The Permanent Fund Dividend Division of the Alaska Department of Revenue oversees the program, which gives Alaskans rebates every year just for living there.
The money comes from the oil royalties the state receives and gets divided evenly among residents who have applied and been granted a part in the fund.
The best part?
Most residents see their money just before Christmas, which can be a great Christmas "bonus" for those who celebrate.
In 2017, the payment was $1,100.
Although it changes every year, most residents expect about $1,000 annually.
Other Places and Cities That Pay You to Live There
Alaska isn't the only place that pays you to live there.
These other cities, states, and countries all have their own unique programs that may just convince you to pack up and move after all.
Baltimore, Maryland
Baltimore, Maryland has a program called Buying Into Baltimore.
This program offers incentives that can help people buy homes in the city, whether they already live there or are planning to move.
The program pays you $5,000 toward a home of your choice, as long as your mortgage isn't greater than $517,000.
The only catch is that you'll have to attend a Buying Into Baltimore event, which takes place twice a year, before you're eligible to receive the money.
Everyone who attends will be placed in a drawing for the prize money, with 60 winners each year (30 from each event).
If you attend both, you can double your chances to win.
If you do win, you'll have 10 business days to find a house and place an offer, have your offer accepted, and begin the purchase contract.
So, it's a good idea to have a home in mind before attending to make the process go a bit quicker and smoother.
You'll receive the money in the form of a forgivable loan to put toward the purchase price of your home.
Chattanooga, Tennessee
If you're a big techie, then Chattanooga, Tennessee might be a good place for you to lay down your roots.
There's a reason Chattanooga is also nicknamed Gig City.
It boasts some of the fastest internet speeds in the country, and since its made waves in that area, techies seem to flock there for work.
The city took advantage of that, making its appeal to techies even stronger in 2012 when it created the GeekMove program.
This program incentivized technology professionals by offering them over $11,000 to buy a home in the city.
Some lucky professionals would get an extra $10k toward closing costs and other home-buying expenses.
The program is no longer in place, but tech professionals can still benefit from starting their businesses in Chattanooga.
GIGTANK is a program that helps startups accelerate their businesses through mentorships, access to research labs, software testing, and more.
Chile (Anywhere)
Chile is prompting small business owners all over the world to pack up and move to the country, thanks to the Start-Up Chile initiative.
This program helps put small businesses on the fast track to success by helping them launch their startups and even giving them the funds to do it.
Through the program, you can get a one-year working visa, equity free funding, huge networking opportunities, and more perks that can help your business grow fast.
Startup founders will be required to give back to Chilean society through a social good program as a thank you for the services and money delivered by the program.
Earn Everything… nearly!
Join Opinion Outpost, one of the few faithful and honest survey panels and earn cash and gift cards for your opinion. Stack your points and redeem them: Simple! No hidden fees and completely free!


Curtis, Nebraska
Who wouldn't want free land to build a home on?
In Curtis, Nebraska, that can become a reality.
Through Curtis' incentive program for those building new homes, you can receive your chosen lot for free when you build a single-family home that meets specifications and the required time frame.
The lots are located within a subdivision and all include access to utilities and paved roads.
Harmony, Minnesota
Harmony is a town that will pay you to construct new homes within its boundaries.
The town is small and homey, but, like other towns, Harmony wants to attract more residents to keep its growth on the upswing.
The Economic Development Authority (EDA) of Harmony will pay you up to $12,000 to build a new home.
Even the lowest rebate amount is $5,000 for a new home worth at least $125,000.
The program runs until all allocated funds have been used and there are no requirements for age, residency, or income level of applicants.
Lincoln, Kansas
Lincoln, Kansas is another place offering free land for your home!
These programs are excellent options for those who want a new home but would love to save on the cost of building a new home plus paying for the land on which it sits.
Lincoln offers free building sites for your home in a special subdivision of the town.
The area has paved roads and all utility hookups are ready to go.
Plus, Lincoln ups your savings by making the lots available for a 10-year property tax rebate program!
Marne, Iowa
Are Kansas and Minnesota not quite your thing?
Maybe Marne, Iowa may be a better place for you. This town is another one that offers free lots for new construction.
The website states that the average lots are 80 feet by 120 feet large and are ready to be equipped with cable, phone, and internet.
It's required that you're a citizen of the United States to be eligible, and you can only build a residential home on the lots.
Your home must be a minimum of 1200 square feet with a partial basement.
All construction must be finished within 18 months.
Marquette, Kansas
You'll notice that many rural areas are quick to give out free land on which you can build your next home.
Marquette, Kansas, is no exception, making it another town that has more space than it knows what to do with, so it's giving it away.
The idea is that, by giving away free land, more people will want to live in rural states with declining populations like Kansas.
It's somewhat of a bribe, but it's a bribe that can absolutely benefit both the state and the people who move there.
Marquette's Westridge Addition development is where the free lots are.
This town requires that you build your home within a year after signing the contract.
The city also takes care of all down payments on your utilities and building hookup fees, which puts even more cash in your pockets.
New Haven, Connecticut
New Haven, Connecticut is definitely making moves in the area of incentives for new homeowners and its residents.
In fact, its website states that it has up to $80k in incentives available for them!
Not only is this city already a fast-growing, desirable neighborhood to live in, but you might even save a lot of money if you decide to purchase a home here.
The city offers three great programs for residents to encourage more people to come to the area and keep up its popularity:
$10,000 in down payment assistance for first-time homebuyers
$30,000 for upgrades that will make your home more energy efficient, like new wiring and better windows
Free in-state college tuition for graduates of New Haven schools
Seriously, do you know of another place that will pay for your child's college tuition if they get good grades in school?
Between the incentives for new homeownership and incentives to just live in New Haven, I'm not sure how anyone looking to move could pass this place up!
New Richland, Minnesota
New Richland, Minnesota, is a town known for its small community charm and great schools.
But, this town will also give you some free land if you decide to build a home there.
The free lots are available in a subdivision of the town and are all 86 feet by 133 feet large.
You'll need to pay for part of the development process to get your land ready for roads and utilities, but there is also a program in place that can reduce that cost.
If you find the right lender, you may even be able to use your free lot as equity toward a down payment on your new home's construction!
Niagara Falls, New York
I think it would be pretty great to live in Niagara Falls, New York, even without any incentives.
But, if they wanted to give me a reason to move there, I think its incentive program could definitely help the cause.
This town will pay residents to live in certain areas for two years.
The money paid goes directly toward paying off student loans!
This is a great opportunity for recent graduates or current students to reduce some of their costs associated with college while living in one of the coolest places in the United States.
The full award amount for the two years equals $6,984, as long as you adhere to the two-year agreement.
Saskatchewan, Canada
Saskatchewan, Canada, is dedicated to reducing college tuition costs for people who graduated within the past seven years.
You're eligible for tuition reimbursement up to $20,000 CAD (over $15,000 USD) if you currently live in the territory or plan to move.
There are only a select number of schools whose graduates are eligible for the tuition reimbursement.
You can view the list here.
Tips for Locating Places That Pay You to Live There
Moving to a new location can be exciting and rewarding, especially if the place you're moving to is willing to pay you!
Here are five practical tips to help you locate these enticing opportunities around the world.
1. Research Government Incentives
Several places around the world offer financial incentives to attract new residents.
Look for countries, states, or cities that offer these programs, typically to bolster their economy or population.
This information is usually available on official government websites or through contacting local government offices.
2. Leverage Online Resources
There are numerous online resources and platforms dedicated to showcasing places that pay you to live there.
Websites like The Earth Awaits or Nomad List can provide valuable insights. Use these resources to gather information about opportunities, costs, and requirements.
3. Connect with Expatriate Communities
Expatriate communities, both online and offline, can provide firsthand experience and advice.
Forums like Expat.com or groups on social media platforms can provide valuable insights about areas offering incentives and the process of moving and living there.
4. Consult with Real Estate Agencies
Real estate agencies, especially those with international departments, can be a useful resource for finding places that offer incentives to move there.
They usually have up-to-date information about available programs, housing market trends, and other essential details.
5. Seek Professional Advice
It can be beneficial to seek advice from professionals such as relocation consultants or immigration lawyers. These professionals often have a thorough understanding of the processes and requirements associated with moving to a new place, particularly if it involves immigration.
Read Also: 23 Best Paid Online Surveys for Canada Residents
Conclusion:
From free housing lots and credits for new homeowners to tuition and student loan payments, these places really pay you to live in them!
You definitely have a lot of options available to you if you're looking to move, especially if you're considering building a new home.
What could be better than a 100% free lot to build on, which can easily save you thousands of dollars before you even begin?
Would you consider moving to any of these places to take advantage of these incredible incentives?
Tell us your thoughts in a comment!
Related Posts:
Earn Everything… nearly!
Join Ipsos iSay, one of the few Faithful and Honest survey panels and earn prizes, gift cards and donations. Stack your points and redeem them: Simple! No hidden fees and completely free!