Best Way to Earn $10,000 or More in Your Sleep: All About Sleep Studies
Updated on: by Amy Kennedy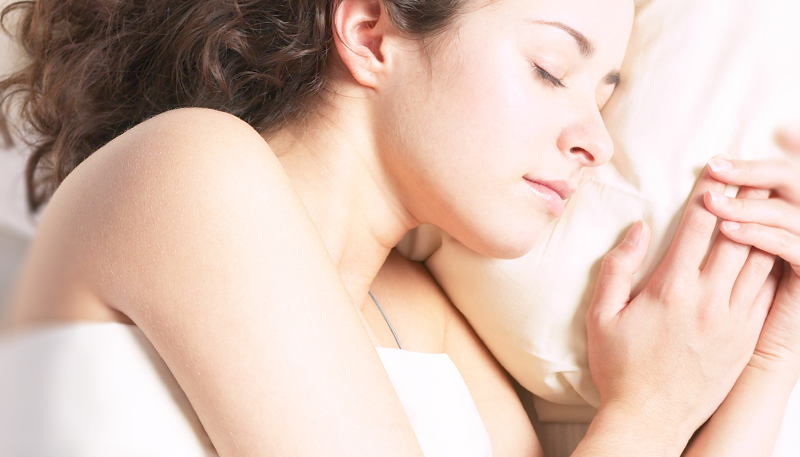 If you're looking for a way to get paid that suits your favorite hobby – sleeping! – then you definitely found the right post to read.
Need Easy Extra $350+/Month For Free?
In the United States alone, as many as 70 million people have some sort of sleep disorder ranging from insomnia to sleep apnea to snoring that disrupts how soundly they sleep.
Although your doc might put you through a series of tests that your insurance pays for to see what underlying issues you might have, you may also be able to get paid for some sleep studies.
That's because hospitals all over the country are putting together research teams to try to combat common sleep issues to let everyone sleep more soundly.
You might be able to get on board a sleep study and, instead of paying for your testing, you'll get paid to participate!
What are Sleep Studies?
Sleep studies can be conducted for a variety of reasons relating to sleep disorders.
People who have any of the following conditions might qualify for further testing from a sleep study:
Excessive snoring
Falling asleep while driving
Trouble falling asleep or staying asleep
Falling asleep randomly throughout the day
Sleepwalking
Night terrors
Gasping for air while sleeping or limited breathing
Extreme fatigue
Tingling or pain in legs or constantly feeling like you have to move them
There are a number of things that can affect one's sleep, and virtually any of them can qualify the need for a sleep study.
Sleep is incredibly important to your overall health.
You need the right amount of sleep each night to have a healthy metabolism, proper alertness and focus, and even to prevent depression and anxiety.
Sleep problems can make you gain weight, feel irritable, and harm your immune system, causing you to get sick more easily.
During most sleep studies, you'll need to stay overnight in a hospital for at least one night.
Some studies may require a longer commitment, like a week or more, to get more accurate results of your sleep habits for a longer period of time.
Doctors hook you up to machines via wires that, depending on the reason for the study, can track everything from your heart rate and rhythm to brain function as you sleep.
Really, all you'll need to do is get comfortable and go to sleep!
Who Conducts Sleep Studies?
Either trained sleep doctors or researchers can conduct sleep studies, and the ones that pay are typically funded by hospitals, colleges or universities, or research institutions.
Need Easy Extra Cash?
Pinecone Research, a leading name in online survey panel honesty, absolutely guarantees $3 cash for every survey you complete!
Take advantage of their time limited New Membership drive and register NOW. Join today: 100% free!


The paid sleep studies that we're talking about in this post aren't the ones that a doctor sends you to the hospital for.
Instead, they work more like clinical trials that also pay participants.
You invest your time for the benefit of research and, therefore, get paid for it.
Since the results of your studies go toward important medical research, you'll likely need to commit to a longer study than you would if you were simply getting tested for sleep problems.
That way, researchers can analyze your results over several days instead of just a day or two for accuracy.
Who Can Qualify for Sleep Studies for Money?
Most sleep studies occur in large cities, so if you live in or close to one, you might have better opportunities available.
However, it's not impossible to find one conducted by local colleges or hospitals, so you'll have to keep your ears and eyes peeled.
Not everyone is going to qualify for a sleep study, unfortunately.
Some studies require a very specific demographic of people who suffer from a specific sleep issue.
Others, though, might be looking for people with a broader range of sleep issues.
Here are some common guidelines that you can expect to have to meet to qualify for a sleep study:
Age range: Most sleep studies want participants in a certain age range so they can narrow their results. You might see one that welcomes people in their 20s, while another wants people ages 65 and older.
Medical qualifications: You might need to meet certain health criteria or have a specific medical issue to qualify. This helps researchers find the exact people they need to focus on the areas they want.
Hospital stay length: Some studies may only be a day or two, while others could require a full week in the hospital. Be sure to understand the requirements and feel confident that you can meet the needs of the study.
Payment: Before you start, you'll know how much the study will pay. Make sure that it is worthy of your time, especially if you'll miss out on work to spend several days in the hospital.
Survey: Most sleep studies require interested participants to fill out a qualifying survey to be sure that they meet the requirements and can handle everything that comes with the study.
Instructions before the study: You'll also be given important instructions of things to do before the study. You might see things about what you can eat or drink, whether you should nap, and whether you should stop taking any medications before you start.
These are just a few of the things that can help make sure a sleep study and you are a good fit for each other.
Be as honest as possible.
If you don't feel comfortable with anything, then ask more questions.
If you still don't feel comfortable, then you should consider not taking part.
Sleep studies are crucial to giving patients with sleep issues help and cures, so if you're going to commit to a study, you should be 100% committed the whole way through.
What Do I Need to Do Once I'm Accepted?
Once you get accepted after the qualification process, don't assume you're automatically going to participate.
Most sleep studies have a few steps in a series of things to complete before the study actually begins.
After the qualification period, a recruiter will continue to narrow the pool of participants through some testing and questioning.
It sounds like a daunting process, but this is all to ensure that researchers have a solid pool of participants that can best fit their research needs.
The good news is that you may still get paid for the steps you take to becoming a research participant, even if you don't make it to the final study.
This is something you should ask about even before you begin the qualification process, just so you know what's in store.
You can typically expect to receive at least $50 or so for each of the steps after initially qualifying because they'll be a bit more in-depth and take up more time.
After qualifying, you'll be asked to come back to the research center and answer some more questions.
This will usually be a face-to-face meeting with a recruiter who can get a better idea of whether you'll be a good fit for the study.
You can expect to undergo a couple of more tests, too.
It's common, at this point, to need a psychological evaluation and a physical exam.
The physical exam goes over your basic health stats, like blood pressure, urinalysis, heart rate, bloodwork, and any sleep issues you might face.
You'll also talk about any other health issues you might have that can interfere with the study, like heart problems or obesity.
Earn Everything… nearly!
Join Opinion Outpost, one of the few faithful and honest survey panels and earn cash and gift cards for your opinion. Stack your points and redeem them: Simple! No hidden fees and completely free!


The psychological exam is in place to ensure that you can handle the study.
Most studies will require you to spend several days mostly alone in a hospital room.
That is certainly not something that everyone can handle!
The psych evaluation will help determine whether you might be okay with the study requirements or could have a challenging time in isolation.
If you pass all further steps, then you're onto the study!
From this point, you can expect to have a good relationship with your recruiter, who will be your main point of contact during the study.
You'll get phone calls from them while you're in the hospital to make sure everything is okay and to relay information about your daily activities.
What Can I Expect to Do During a Sleep Study?
Okay, we've covered how to get to the sleep study itself.
Now is the actual sleep study part!
So, what can you expect when you participate in a sleep study?
They're all different, but here are a few common elements of most sleep studies:
Discomfort
Although, according to the experts, it's rare not to be able to sleep during a sleep study, that doesn't mean that you'll be super comfortable.
You'll have wires hooked up to you – potentially on your head, chest, and back, at the least – which can make it extremely difficult to switch positions like you normally would.
People who move a lot in their sleep could suffer from discomfort, or even stiffness, through the night or the next morning.
Some studies even require you to stay in a specific position the whole time to see how the position might affect you as you sleep!
If you couldn't guess already, that would mean that you also can't use the bathroom during the night.
So, a bedpan or a catheter could be in order.
Medical Devices
There are also certain medical devices you may need to use as you sleep.
A blood pressure cuff is one of the most common devices.
You also may need an IV that feeds you fluids or make you use a rectal thermometer.
This sounds strange, but it's simply a requirement in some studies to monitor your body temperature through the night, as it could have an effect on some sleep issues.
Isolation for Several Days
During a sleep study, you usually won't have the opportunity to have people come visit you in the hospital.
It's also likely that you won't be able to have a clock, phone, or anything else that can tell you the time in your room.
Basically, you'll be very cut off from the outside world.
The point of this is so that nothing interferes with the intentions of the researchers.
They are the ones who tell you when it's night or day so that they can get the most accurate idea of how you sleep and what might be affecting your sleep patterns.
See why it's important to have that psychological evaluation done?
This process can be extremely difficult for many people.
Daily Logs
You may be required to keep daily logs of your activities for each day you're in the sleep study.
As I mentioned previously, a recruiter usually will contact you at least once a day to talk about your activities.
But, it may also be required for you to jot down what you do when you wake up and before you go to sleep to give researchers an idea of any rituals that could affect or help your sleep habits.
What are the Benefits of Participating in a Sleep Study?
When you participate in sleep researches that pay, you're obviously helping people with mild to severe sleep issues get a more peaceful night's sleep.
All research goes toward finding ways to help – and possibly even cure – sleep problems.
Since these studies are so in-depth, you'll get paid to do them.
And most places pay very well for your time!
You're looking at anywhere from $1,000 for a day or two to $10,000 or more for a week or longer.
The downside is that you'll be alone for most of the time and you have to follow strict instructions for sleeping and waking.
But, the good part is that you have a lot of time to relax or put your time to good use!
If it's possible for you to do some work remotely, then use your quiet time to write business proposals or come up with new ideas.
If you're a college student, catch up on writing your papers!
Or, if it's allowed, bring some books and magazines to read or have fun with some word puzzles.
Think of this as a mini vacation that gives you some peace and quiet away from your normal life – and you get paid to do it.
Read Also: 11 Best Places You Can Sign Up to Be a Human Guinea Pig for Money
Finding Sleep Studies Near You
To find sleep studies locally, I would first check with your nearest hospital or universities.
They are the likeliest places to find them.
You can also check your newspaper, which may include ads for sleep study participants when they're needed.
If you're not having any luck locally, then you can use Google.
Search for something like "sleep studies in [YOUR TOWN]", which could give you a list of colleges or hospitals looking for participants.
ClinicalTrials.gov is also a great resource for all kinds of paid clinical trials. You can sometimes find sleep studies here.
Conclusion: Get Paid to Sleep!
Just when you thought you could never get paid as you nap, here comes this post to prove that theory wrong!
Participating in sleep studies probably isn't something you can expect to do all the time.
But, when they're available – and you think you can handle them – then take advantage of them!
They typically pay well, and your participation will aid important research for individuals with sleep problems.
Would you ever consider participating in a sleep study, or have you done one already?
Leave us a comment – we want to hear your thoughts!
Related Posts:
Earn Everything… nearly!
Join Ipsos iSay, one of the few Faithful and Honest survey panels and earn prizes, gift cards and donations. Stack your points and redeem them: Simple! No hidden fees and completely free!