Get Paid to Walk: 37+ Apps and Ideas to Get Paid to Move
Updated on: by Amy Kennedy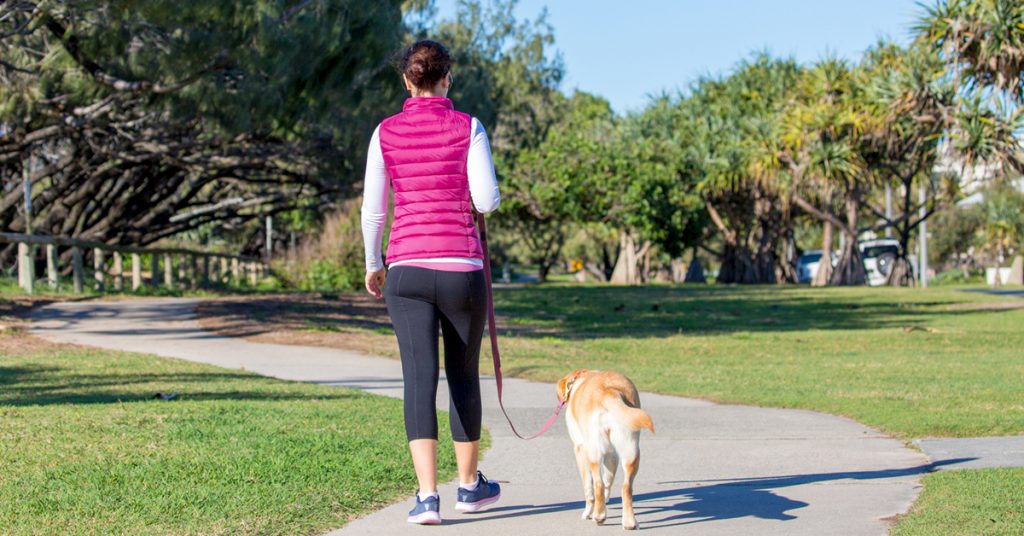 Walking is one of the best ways to lose weight if you do it regularly, especially if you have conditions that prevent you from partaking in more vigorous exercise.
Need Easy Extra $350+/Month For Free?
The CDC notes that walking briskly at the rate of 15 minutes per mile is considered moderate exercise, which can help you maintain weight or lose weight, lower blood pressure, reduce pain, and offer other helpful perks for your body.
A walk with a friend or by yourself can be enjoyable, but an even better way to stay motivated to walk can be to get paid for it.
Yes, you read that right.
You can get paid to exercise!
Not only are there apps that will pay you for all the walking you do, but there are also other unique and creative ways to walk and make money doing so.
So grab your walking shoes and get moving – here's more than 30 ways to get paid for a walk.
13 Apps That Pay You to Walk
First, let's start with apps.
Simply download the following apps to your phone, start walking, and earn rewards or cash for all the walking you do!
Achievement helps you track everything about your healthy lifestyle, including the food you eat and the exercise you partake in.
You can earn rewards by connecting your other fitness and health apps to Achievement, and the app will pay you in points for specific activities, like logging your food and tracking your heart rate.
Get paid to your bank account or PayPal account, and there's even an option for donating to charity.
Walk and meet other personal goals for staying healthy, and you could earn rewards through Carrot.
You might also suggest that your employer sets up this app for employees to use, so you can all participate in challenges together for even more reward possibilities.
Any physical activity you do can get you rewards through Fit For Bucks.
This app pays in points that you can redeem for various offers, including free massages, free wine, and free coffee!
Need Easy Extra Cash?
Pinecone Research, a leading name in online survey panel honesty, absolutely guarantees $3 cash for every survey you complete!
Take advantage of their time limited New Membership drive and register NOW. Join today: 100% free!


This app is available for iOS users only at this time.
You can join challenges with other users, complete your usual exercise routine each week – either running, walking, or dog walking – and share the weekly price if you hit the goal.
You'll need to connect the app to Apple Health Steps to accurately track your steps to earn.
Lifecoin tracks your daily steps using GPS and pays you in Lifecoin for all of them that you take through the day.
Rewards you can exchange Lifecoin for include Amazon gift cards, PayPal gift cards, and iTunes gift cards.
Lympo provides free daily challenges to enter to continue your healthy lifestyle, like meeting a certain number of steps or walking a specific distance for the day.
Get paid with tokens that you can turn in for prizes like new running shoes, smartwatches, or gift cards.
Pact rewards you for exercising, no matter which way you decide to do it.
Love going to the gym?
Using the treadmill?
Taking long jogs outside?
Pact will track your exercise and your food intake to reward you for making healthy choices.
You can connect with other fitness apps to help track all your activity accurately for more rewards each week.
Track the workouts you do every day and PK Rewards will give you digital coins for them.
Exchange those coins for any prize you want when you get enough of them.
This app features tons of rewards, including Starbucks gift cards, Airbnb rewards, and Nike shoes.
Track indoor or outdoor runs or walks and reap the rewards – while you get healthier and get paid!
Runtopia pays in Sports Coin, which you'll get whether you exercise or keep others motivated to exercise.
PayPal cash, fitness gear, and gift cards are among some of the prizes you can win.
StepBet lets members participate in activity games that give you goals to accomplish with your workouts.
Meet your goals, win rewards – it's that easy.
Get paid in Sweatcoin as you walk or run with the Sweatcoin app tracking your GPS distance.
The more you walk, the more you'll earn.
Exchange Sweatcoin for several item choices, including shoes, apparel, fitness gear, and even PayPal cash.
As the name of this one suggests, you need to walk to win rewards!
This app tracks your steps each day and will pay you for every 100 steps you walk.
If you're on your feet a lot during the day, 100 steps are super easy to reach.
Exchange your points when you have enough for a gift card.
Use Yodo to track your steps with every workout and throughout the day.
Earn Everything… nearly!
Join Opinion Outpost, one of the few faithful and honest survey panels and earn cash and gift cards for your opinion. Stack your points and redeem them: Simple! No hidden fees and completely free!


You can even use it while participating in your favorite sports to earn rewards for staying active.
Rover isn't a traditional fitness app, but it does pay you to walk! However, there's a twist – you'll be walking dogs.
Rover is a pet sitting app where you can offer services like dog walking.
So, not only do you get to stay active and earn money, but you also get to spend time with adorable dogs!
Walgreens Balance Rewards isn't a standalone walking app but is a comprehensive rewards program from the Walgreens company.
The program provides points for making purchases at Walgreens, but also rewards healthy choices, like walking or running, tracking your blood pressure, quitting smoking, etc.
These points can then be redeemed in Walgreens for discounts.
HealthyWage is another interesting app where you can earn money by betting on your own weight loss.
You set a goal for how much weight you want to lose within a timeframe, place a bet, and if you reach the goal in the specified time, you win the bet.
The app encourages physical activities like walking and other forms of exercise to help users reach their weight loss goals.
Read More: Top 14 Apps That Pay You to Exercise, Get Fit, and Stay Healthy
More Fun Ways to Get Paid to Walk
An app can be a great way to earn some cash while you walk, but most of the time, they won't pay you a bunch for all the walking you do.
Instead, they're helpful for some pocket cash and earning money on something you'd be doing anyway.
If you want to make the big bucks – as in, a livable income – from walking, then the below ideas are ones to try.
But don't forget to keep your favorite walking app running too!
Many of these methods are ones you can combine with a paid to walk app to continue making money with every step you take.
Ask Your Boss for an Employee Wellness Program
An employee wellness program is one that your place of employment sets up for its employees to incentivize them for exercising and moving in an effort to keep everyone healthy.
If your company doesn't have one of these programs yet, maybe it's time to ask your boss if it's possible to get one.
Employee wellness programs often include some sort of motivating thing to keep employees moving, whether it's contests, bonuses, or some kind of other rewards.
Companies can also use apps like CircleCare to create a community for their company to motivate workers.
CircleCare tracks your activity, offers motivating reinforcement, and gifts rewards when users make good choices to boost their health.
Bet on Your Weight Loss
Are you walking to lose weight?
Try using DietBet or HealthyWage.
Both websites will pay you to bet on your weight loss, either by betting on yourself or participating in challenges where other people try to lose weight too.
DietBet features tons of challenges to join based on the activity you do and how much weight you want to lose.
With HealthyWage, you can bet solely on yourself by setting a goal weight, betting each month for the duration of your betting period, and then cashing in when you meet your goal weight at the end of your betting period.
Use Delivery Apps
Become a delivery person using apps that pay you to pick up food or products from somewhere and deliver them to customers.
Not all apps will let you walk (many of them require you to have some sort of vehicle), but others will, including the ones below:
There's also TaskRabbit, which is a little different.
This app lets you find gigs in your area that you can complete for cash, and it's up to you if you want to walk to them or not!
And then there's Instacart, which pays you to shop for customers.
You can either be a delivery driver for Instacart or you can be a shopper.
As a shopper, there's no vehicle necessary. Just shop for stuff for customers and they'll come pick up their groceries from the store.
So, you're basically getting paid to walk!
Try Gigwalk or WeGoLook
There are a couple of "gigging" apps you can also use that don't limit your desire to walk!
WeGoLook, for example, is one that you can use any mode of transportation you desire to get to work.
The app will let you know when jobs are available near you, which could involve taking a picture of something or heading to a store to check out prices.
Gigwalk is another app that works similarly.
Sign in, see what other people need you to do, and go do it – if it's a walk's distance away, you can use your feet to get you to your gig and get paid.
Walk for Your Health
Lots of health insurance companies are giving incentives for their members to keep exercising and committing to a healthy lifestyle.
You can do it in any way you want to, so long as you're dedicated to staying healthy.
Check with your health insurance company to see if it has any health and wellness programs available that reward you in some way for staying fit and active.
Why would a company reward you for doing so?
When more members stay healthy, they could avoid doctor visits that drive up costs of services and premiums.
The healthier everyone is, the lower the costs for the insurance company and you.
Here are a few health insurance companies that offer rewards for members with a health and wellness program:
Humana Go365 is for Humana health insurance members. The program incentivizes you to stay healthy with workouts, preventative care, and community activities. Turn your points in for gift cards.
UnitedHealthcare Motion gives UnitedHealthcare members rewards that you can use toward your out-of-pocket medical expenses.
My Health Pays is a rewards program several health insurance companies contract with to help motivate you to stay healthy. Ask your company if it partners with My Health Pays, which gives you cash toward medical bills and other stuff you pay for regularly, like rent or childcare costs.
WellCare Healthy Rewards Program gives you cash payments for good-health stuff you do, like preventative care visits and annual dental exams.
Molina offers a few different wellness rewards programs, including one for Medicare members that pays rewards for various health care visits. Check with a Molina representative to see what your specific plan offers.
Become a Mystery Shopper
Mystery shopping can be an excellent way to get paid to walk!
Mystery shoppers visit stores to act like a customer and share their experiences with the mystery shopping agency, which will forward that information to the company looking for feedback.
You can drive, bike, or walk to stores, if you choose, as long as you can get each project finished by the deadline.
Here are a few companies that look for mystery shoppers:
Best Mark
Field Agent
Intelliforce
MarketForce
Secret Shopper
Walk Dogs
Walking dogs is absolutely one of the most fun ways to earn money while walking if you're a dog lover (and who isn't?).
Rover and Wag! Walking are two companies that look for independent contractor dog walkers to provide dog walking services to customers.
Busy areas could even give you enough dog walking opportunities to make this your full-time income.
Don't forget to use a walking app while you get your steps in to make even more money!
Become a Tour Guide
Do you know a lot about your town or city and enjoy talking about it?
Combine those points with your love for walking, and you might have yourself a lucrative gig as a tour guide.
Check with your local business agency to determine if you can work independently as a tour guide (you may have to get permits or a license to do this, depending on your location).
Then, share your love for your area with guided walking tours around down and get paid!
Exercise Your Way to Cash with Your Smartphone
Walking is not only good for your body and mind, but it can also be good for your wallet.
Boost your cashflow by getting moving and enjoying long walks daily.
Whether you just use an app for a little extra money or you decide to go bigger with a gig or job that lets you walk, there's a lot of money to be made while you stay active.
Do you know of other creative ways you can make money while walking?
Drop your ideas in the comments to inspire others!
Related Posts:
Earn Everything… nearly!
Join Ipsos iSay, one of the few Faithful and Honest survey panels and earn prizes, gift cards and donations. Stack your points and redeem them: Simple! No hidden fees and completely free!