How to Get Rich Quick: 20 Legit Methods to Make Money Fast Online
Updated on: by Amy Kennedy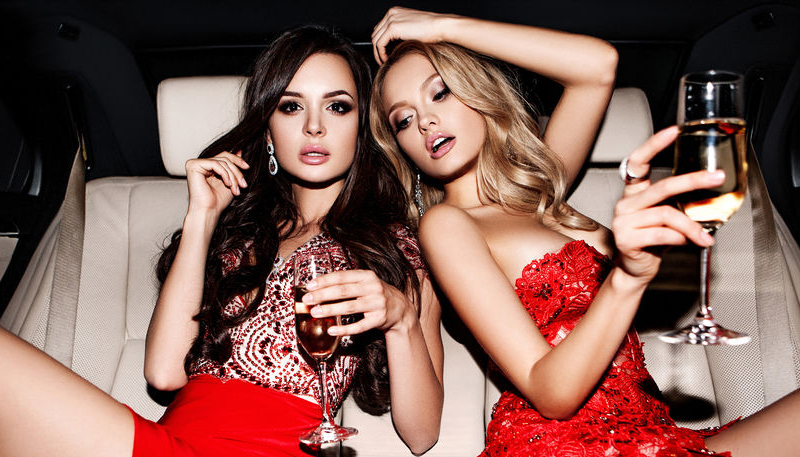 It's possible to earn money in your sleep – literally overnight – if you know the right moves to make.
Need Easy Extra $350+/Month For Free?
No, it doesn't come easily for everyone.
But it is entirely possible with some get-rich-quick methods that seem too good to be true (but aren't).
Thanks to the great big online world, it's become simpler for almost anyone to find a money-making method that works for them.
And there's no reason to do anything illegally to get your cash.
These are 100% legitimate methods for making quick money online and how to make them work to your benefit.
Check them out, and then continue to the end of the article where I outline some ideas that often get shared on get rich quick posts but are ones you'd be best avoiding.
How Can I Become Rich Fast Online?
The internet offers so many ways for people all over the world to make money, even if they've had no business experience or even any high-level skills.
With a computer and the world wide web, you can get creative and earn money from the comfort of your home.
Here are 17 legitimate ways to make money fast without getting a second job:
Surveys and Reward Sites
Surveys and reward sites won't give you the same amount of money you'd make at a full-time job, but they certainly can be a good source of side money.
Once you start building up your database of your favorite sites and using them regularly, you'll find that you can make consistent catch with little effort.
Especially when you use some of the best sites!
Swagbucks (review) is, by far, one of the best reward sites you can use to make money quickly.
You can complete tasks like taking surveys, shopping online, and playing games to earn SBs, which are points you can redeem for gift cards or PayPal cash.
InboxDollars (review) is another excellent site that has many of the same money-making tasks as Swagbucks, but also has some great offers that can help you make $30 or more quickly.
Need Easy Extra Cash?
Pinecone Research, a leading name in online survey panel honesty, absolutely guarantees $3 cash for every survey you complete!
Take advantage of their time limited New Membership drive and register NOW. Join today: 100% free!


As for survey sites, you can try MySurvey (review), SurveyJunkie (review), and Pinecone Research (review) to start.
Here's a huge list of legit survey sites that pay well, too!
Freelancing
More than 57 million people in the United States alone are freelancers.
That goes to show what a lucrative way of living freelancing can be (not to mention, extremely flexible and fun!).
As a freelancer, you'll work for yourself as a contractor instead of working as an employee for one company.
You can work with several companies or people all over the world using your skills in ways you love most.
Most freelancing skills are ones you can use strictly online, so there's no need to go on-site to work with your clients.
There are even websites dedicated to helping freelancers find good clients to work with!
Here are a few to get started:
Blogging (with Affiliate Marketing)
Bloggers have been earning full-time incomes (and more) from their blogs for several years now through advertising, sponsorships, and other monetization opportunities.
One of the most popular methods of monetizing a blog is affiliate marketing.
Literally, anyone can learn to run a blog, post great content, and add affiliate links to make money.
Anyone who clicks on those links and purchases items or services from them helps make you cash!
And, as long as you get a lot of traffic to your blog and know how to use affiliate links to your advantage, you, too, can earn an excellent income from blogging.
Sign up for affiliate networks like Share-A-Sale or CJ to partner with your favorite brands, promote their stuff in your content, and make money.
Investing
Understanding the ins and outs of investing can take time and may be confusing for beginners.
But there are plenty of legit ways to invest online and get returns in a relatively passive way.
eToro is a popular online investing platform that helps users copy what the industry-leading investors are doing to make money to earn cash for themselves.
It's called social trading, and it's been trending more and more in recent years.
On eToro, you can sign up for a free account with no investing and trading fees, but you'll need to deposit at least $50 to start investing.
Coaching
Become an online coach, teach others the skills you have, and make money.
It sounds simple, right?
In a way, it is.
You'll notice that a lot of bloggers are moving into the coaching world, offering their audiences paid coaching on a topic of interest.
Much of the time, it's something like mastering blogging or social media, but it can really be anything, like dog training or gardening.
As long as you can make videos, guides, and other content about it to bundle into a course or live coaching sessions, then you can sell it.
Udemy is a platform that can help you create and market a course, but you can also do paid webinars or charge for phone or Skype sessions.
Influencing
Online influencers are people who have the ability to sway others with their opinions.
Their audiences look to them for suggestions on things to wear, buy, or do, for example.
Earn Everything… nearly!
Join Opinion Outpost, one of the few faithful and honest survey panels and earn cash and gift cards for your opinion. Stack your points and redeem them: Simple! No hidden fees and completely free!


You'll typically see influencers on social media with strong followings, but they might also have a blog filled with reviews, fashion tutorials, or other content that helps their audiences in some way.
Influencers who have super engaged audiences can easily earn hundreds to thousands of dollars per sponsored blog or social media post.
And what's more fun than posting content about stuff you love anyway and getting paid for it?
Online Tutoring
Online tutoring is a popular and flexible way to earn money by sharing your knowledge and expertise with others.
With the advancement of technology, you can now connect with students from around the world and provide personalized learning experiences.
There are various online tutoring platforms available that connect tutors with students in need of academic support. Some popular platforms include:
Tutor.com – Tutor.com is a well-established platform that allows you to tutor students in a wide range of subjects, from math and science to languages and test preparation.
Chegg Tutors – Chegg Tutors provides opportunities for tutoring in subjects like math, science, business, and more. It offers a flexible schedule, allowing you to work whenever it's convenient for you.
Wyzant – Wyzant is a platform that connects students and tutors for in-person and online tutoring sessions. It offers a wide range of subjects and allows you to set your own rates.
Online tutoring not only provides a way to earn money but also allows you to make a positive impact on students' academic journeys.
Virtual Assistant Services
Virtual assistants provide administrative, organizational, and technical support remotely to individuals or businesses. If you have excellent organizational and communication skills, becoming a virtual assistant can be a lucrative option.
As a virtual assistant, you can offer services such as managing emails, scheduling appointments, conducting research, social media management, and more.
You can work with clients from various industries and tailor your services to their specific needs.
There are several platforms where you can find virtual assistant opportunities, such as:
Upwork – Upwork is a popular freelance platform that offers virtual assistant jobs. Create a profile, highlight your skills, and apply to relevant job postings.
Fiverr – Fiverr is a freelance marketplace where you can offer virtual assistant services. Create gigs outlining your services, set your prices, and attract clients.
Virtual Assistant Forums – Virtual Assistant Forums is an online community where you can network with other virtual assistants, learn from their experiences, and find job leads.
Virtual assistant work provides flexibility, the ability to work remotely, and the opportunity to support businesses and individuals in their day-to-day operations.
Print-on-Demand Products
Print-on-demand (POD) services enable you to create and sell customized products without the need for inventory or upfront costs.
It's a popular option for creative individuals looking to monetize their designs and artwork.
Here's how it works: You create designs for various products, such as t-shirts, mugs, phone cases, or home decor items, and upload them to a POD platform.
When a customer places an order, the platform handles the printing, packaging, and shipping on your behalf. You earn a commission or profit from each sale.
Some popular POD platforms include:
Printful – Printful integrates with popular eCommerce platforms like Shopify and WooCommerce. It offers a wide range of customizable products and handles the entire fulfillment process.
Redbubble – Redbubble is a global marketplace for independent artists. You can upload your designs and showcase them on a variety of products, attracting customers worldwide.
Teespring – Teespring specializes in custom apparel, allowing you to design and sell t-shirts, hoodies, and more. It offers tools to create campaigns and promote your products.
Print-on-demand eliminates the need for inventory management and upfront costs, making it an accessible way to monetize your creativity and artistic skills.
Video Creation
YouTube is currently one of the best ways for influencers to almost become starts overnight.
People of all ages rack up millions of subscribers on YouTube by creating reviews, video blogs, tutorials, and other videos people love to watch.
One YouTube star named James Charles gained millions of viewers (and his channel continues to grow) in just a few months by posting makeup tutorials.
He's now estimated to make $1500 each day just from his YouTube videos alone.
If you've ever had an idea for video content, now may be the best time to experiment with it.
It only takes one awesome video to go viral!
Make Money Shopping
Did you know that you can shop online and make money from it?
Yes, you'd have to spend money to make money.
But if you do a lot of online shopping, then you might as well get some money back for it.
Sometimes, you may break even or make money in addition to what you've spent!
I use Swagbucks and Honey as my main cashback methods.
They both have extensions that install in your browser.
Any time you purchase something through a partnered site, they'll not only look for deals, but they'll also give you cash back for your purchase.
Both of them also have special offers for online shopping sites that you can find on their websites.
The offers will give you bonuses for completing them, which could even give you back more than what you originally paid, or close to it!
You can also use sites like Ebates that pay you to shop through their portals.
Use Credit Cards with Rewards
When you shop online, you might also want to take advantage of credit cards with worthy rewards instead of using your debit card.
Cards that give you points when you use them can help you earn even more cash back on anything you purchase, which can essentially multiply the money you make when you shop.
The only thing is that it's important to pay off your purchases soon after you make them.
This ensures that interest doesn't stack up, which will cut into the rewards you make.
Check CreditCards.com for an updated list of the best rewards cards for your credit and needs.
Sell Photos
Do you have a collection of beautiful photos on your phone that you'd be willing to share with others?
If so, you can get paid for them – potentially, with passive royalties every time one gets sold.
Foap lets you sell them directly from your cell phone (super easy!), but you can also use one of several stock photo sites to potentially get more money for your talents:
Read More: Top 10 Ways to Make Money from Your Beautiful Instagram Photos
Start a Photography Business
If you want to go a more lucrative route for your photos, you'll need to start a photography business.
Fortunately, you can do this all online without needing to schedule on-site photo sessions!
Create a website for your business with a blog to attract an audience.
Then, you can create a shop on your website where you sell your creations for others to buy.
Basically, you'll run a stock photo site of your own!
People who do this usually offer one-time stock photo purchases or monthly subscription fees for unlimited downloads.
Either way, you'll make money just by leaving your photos on your site and allowing others to purchase them for their own use.
Shopify is a helpful platform that can get you set up with a website and a shop.
Read More: 22 Best Sites That Let You Make Money Online with Your Photography
Gambling
Online gambling certainly isn't for everyone, but it's legit if you use the right places.
This is one method you'll want to be careful with, though, because you can run into a lot of scams.
Since you'll be gambling money over the internet, there's always a chance that someone else could get your banking credentials, too.
Before using any online casino, check to see if it has a valid license through a state.
You should also make sure it has a valid security certificate (often denoted by having https instead of http in the URL), which will keep your financial information safe when you do bet money.
Any site you use should also have legitimate contact information and trustworthy reviews about it on the web.
Online Selling
Use online selling platforms like Amazon or eBay to sell stuff you have or products you find for more than what you spend on them.
We have a full guide on getting started selling on eBay that'll help you learn what to do!
Drop-Shipping
There's also drop-shipping.
If holding inventory in your home isn't something you have room for or want to do, then drop-shipping could be the right way for you to sell.
Drop-shipping involves you finding products from other companies and adding them to your shop.
When someone purchases that product from your site, you'll purchase it from the original supplier using your customer's shipping information.
You'll have the product marked up in price from the original price, which is how you'll make your money.
If you set up your website and shop through Shopify, you can automatically connect your shop to popular drop-shippers to partner with.
Writing and Publishing eBooks
With Amazon's Kindle Direct Publishing, it's never been easier to write and publish your own books.
Once you have an eBook written, you can have it published online through Amazon within a couple of days.
You can even control what your list price is and earn up to 70% of your sales.
If you ever want to break out of the eBook biz, you can even create paperback books using the service!
Ghostwriting
Ghostwriting is a form of writing in which the author doesn't get credit for their work.
Someone else will get the credit, like an author or blogger, while the ghostwriter is the person who actually writes the content.
Why would you want to do that, exactly?
Because it pays more, in general, than bylined content (that which has your name attached to it)!
If you don't mind not getting a byline, then ghostwriting can give you a chance to share your love for writing in a variety of industries and genres and make more money for your time.
Authors, for example, might pay thousands plus a portion of royalties to the ghostwriters of their books.
Domain Flipping
If you've spent time building up a website and it's now popular, making money, and has an engaged audience, then you can probably sell it for a decent price.
Flippa helps people flip, or buy and sell, websites and domains.
The trick is to buy websites and domains that have potential but are inexpensive.
Build them up with excellent content and get them to start making money, and after a few months, you should be able to sell it for a profit.
There are websites that generate monthly revenues of tens of thousands of dollars with asking prices of $100k or more on Flippa, which is proof that this method of money-making can be lucrative for someone who knows what they're doing.
Things to Avoid
Unfortunately, looking for ways to make money fast online can often come with some illegal methods and scams that could not only get you in trouble, but may also get you into a trap of losing money.
We do not recommend anything that requires you to wire money between bank accounts.
This is not only a ridiculous scam, but it's also illegal.
You should also be careful with online lotteries.
Although some of these might be legitimate, there are a host of others that are scams set up to encourage you to buy a subscription for more cash with no possibility of actually winning any prize money.
Here are a few other common money-making scams that usually sound too good to be true because they often are:
Mail-stuffing jobs
Bitcoin exchanges
Assembly jobs
Jobs that require you to purchase starter kits or courses to get started
Jobs with membership fees
Some multi-level marketing (MLM) programs
If you're promised to make money super quickly or make some ridiculous amount in a short amount of time, that job is probably bogus.
In short, use your best judgment and trust your gut.
It's great to make money fast, but not if you wind up in a scam.
Read More:
11 Legit Ways to Get Rich People to Give You Money Online
Unique Work at Home Idea: Get Paid to Go on Dates with Rich Men
How to Get Rich Quick Online!
Getting rich quickly seems out of the realm of possibility for most people.
But just ask one of the many YouTube stars who have made it happen by becoming overnight sensations on the platform.
Or one of the bloggers who worked their way up to becoming high-paid influencers in a few months of blogging (and got their first paid blogging gig within a few days!).
With so many ways to get paid for doing stuff online, it's easier than ever to get rich with your skills.
It just takes you to make it happen!
How do you make money online? We'd love to hear any other thoughts you have for making money quickly and legitimately online – leave us a comment below!
Related Posts:
Earn Everything… nearly!
Join Ipsos iSay, one of the few Faithful and Honest survey panels and earn prizes, gift cards and donations. Stack your points and redeem them: Simple! No hidden fees and completely free!