12 Ways to Get Spotify Premium Free with All Your Favorite Music
Updated on: by Amy Kennedy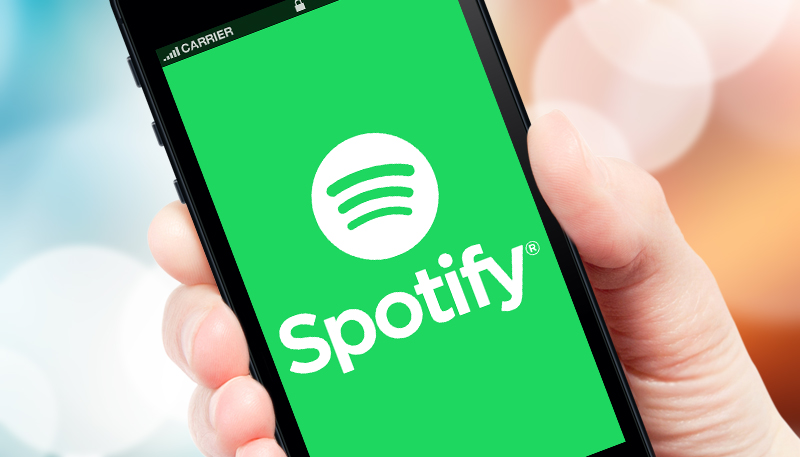 Spotify Premium is a popular service that gives Spotify members access to perks like:
Ad-free listening
Shuffle play capability
High-quality audio
Unlimited song skips
Any-track play
Offline listening
There are tons of awesome features in Spotify Premium.
The only downfall is that it costs $9.99 per month, compared to the free plan that's $0.
With the free plan, you can shuffle music, but you'll only be allowed a few skips per 30 minutes and you'll need to listen to ads every once in a while.
If you don't mind that stuff, great!
But many music enthusiasts prefer to have more control over their listening by being allowed to skip songs they don't like and listen continuously without ads.
If that sounds like you, then Spotify Premium is probably the service you want.
The problem is that almost $10 a month for a music subscription can be costly if you're living paycheck to paycheck.
I did some research and found a few legitimate ways to get Spotify Premium for free (at least for a little while!) or discounted to save you money!
First, let's look at a few empty promises for free Spotify service to stay away from.
Important: Stay Away from These "Hacks" and "Deals"
When you search for ways to get Spotify Premium without having to pay, you'll probably come across a ton of discount hack suggestions and codes that will supposedly get you the service for free.
Although some promo codes might be legit, it's important to be careful with them.
Spotify does occasionally put out special codes that can get you a free month or so, but codes that promise you a lifetime of free Spotify Premium are likely scams.
The following "hacks" and "offers" are some of the most common ones you'll find and should stay far away from:
The Spotify Referral Program
Spotify did, at one time, have a referral program.
It's also been suggested by several people in the Spotify community for the service to start an affiliate program.
With the program, members could use affiliate links to promote the service to others and make commission on everyone they get to sign up.
Essentially, this would help them get their Spotify Premium service for free.
However, Spotify hasn't bitten at the suggestion yet.
And for some reason, it stopped its referral program a couple of years back that would also help members make money by referring their friends and family.
If you see anything online urging you to sign up for a referral or affiliate program for Spotify, it's likely outdated information or a scam trying to get you to sign up for something else.
Downloading Other Apps to Get Spotify
During my research, I've seen a lot of mentions of apps that will supposedly get you free Spotify when you download them.
Some sound legitimate, but the truth is that Spotify simply doesn't work that way.
There are no legit apps that will take the place of Spotify and give you everything that Spotify Premium offers.
What will probably happen when you download them is that you'll get a virus on your device or be loaded with ads for other apps to download.
Plain and simple: They're scams.
Hacking Your Phone
I've also seen tons of guides and videos about hacking your phone in ways that'll let you get Spotify Premium for no cost.
The most common "hack" explains how to change the date on your phone to extend your free trial for life.
Not only will this mess up your phone's calendar system, but it could have extremely negative effects on the operation of your device in general.
Plus, it will likely even void its warranty, meaning that if it messes up in the future, you can't get it repaired or replaced under the warranty.
Stay away from anything that suggests you change settings and important files in your phone just to get music for free – it's not worth it!
Using Spotify Premium Codes
Okay, so there are some codes that Spotify sends out to people to get them to join the service for free.
These codes are usually for a free trial for a month or something along those lines.
However, I've seen codes promising free Spotify Premium for life when you use them.
These are NOT put out there by Spotify.
Instead, they're usually parts of a bigger scam by software developers who want you to download their apps or software.
They'll promise you Spotify Premium codes in exchange for downloading software that generates the code for you.
Unfortunately, these programs usually contain spyware, malware, or viruses that can seriously harm your computer and may even steal sensitive information.
You will never have to download anything to get a legitimate promotional code from Spotify.
The Best Spotify Premium Deals
The following tips and deals are real and legitimate ways to get Spotify Premium at no cost or discounted!
Take Advantage of the Free or Cheap Trial
The most obvious way to get Spotify Premium without paying for it is to take advantage of its trial.
Right now, you can try Spotify Premium for 30 days for free, just to make sure you like it.
This is a great way to see if it's the right service for you (there are other music subscription services that are cheaper, so that's something to keep in mind).
After a full 30 days of trying it, you can always decide whether to make the leap to Spotify Premium or stick with the free plan.
Spotify does sometimes offer another trial that gives you 3 months of service for only $0.99.
That gives you even longer to test the waters and see if it's right for you!
You can always cancel before your trial period ends to make sure your payment method doesn't automatically get charged.
Some sites will suggest that you continuously sign up for the trials using new account information, but I'm definitely encouraging you not to do that.
It might work for a while, but Spotify can ban you completely if it catches on to your hack.
Ask Your Employer About a Discount
Some employers offer perks to their employees that can help them save money on services they're likely to use.
For example, one of my first employers partnered with AT&T to give all employees a 20% discount on their phone plans.
Your employer might have something similar for Spotify Premium, and if not, you can always make a suggestion at an upcoming meeting.
Starbucks is one company that currently partners with Spotify to offer the free Premium service to its employees (learn more here).
All you'll need to do to keep it is make sure you're active on your account at least once every 30 days.
Join Hulu and Get a Discount
Hulu and Spotify have recently partnered to give people interested in both services a major discount!
You can sign up for the Spotify Premium with Hulu bundle for only $12.99 a month, which saves you a good chunk of money on both of them.
Hulu will only cost you $3 a month signing up this way, which shaves $3 off its lowest subscription plan.
It's the perfect solution if you're a TV and music fanatic!
Get a Discount for Being a Student
Like many services that students can benefit from, Spotify offers an awesome discount for students who want Spotify Premium.
By taking advantage of Spotify Premium for Students, you can get Spotify Premium, Showtime, and Hulu, all for one super low price of $4.99 per month.
That saves about $24 on the usual cost of having all three, which is major savings for students who already have to shell out money for rent, tuition, books, etc.
To be eligible, you need to be at least 18 years old and able to show proof of your enrollment in a United States accredited college or university.
It couldn't be easier to show proof, either.
Spotify uses a service called SheerID to verify your enrollment and get you signed up the same day.
You can cancel at any time, too, so there are no long-term contracts you'll need to worry about.
Get a Discount from PlayStation
Do you own a PlayStation?
Spotify is one of the services available in PlayStation Music.
Download and install the app on your PlayStation.
Then, you can choose to have a free account or have a special trial of Spotify Premium for only $2 for 2 months!
When the trial is over, your payment method will automatically be charged for the regular subscription price of $9.99 per month, which you can cancel at any time.
Ask the Companies You Buy From
Spotify continues to team up with tons of companies, including Samsung and Uber, as it becomes one of the hottest music services on the planet.
You might want to check with your current internet and cell phone service providers to see if they offer any special discounts to get Spotify Premium as part of your paid plans.
If not, you can always put in a suggestion to the customer service department, which are usually relayed to the marketing team.
It's possible that you'll soon find some special perks for Spotify just for being a valued customer!
Share a Spotify Premium Family Plan
Several music streaming services offer family plans that help members share the costs of the plan with others in the home who use it too.
Amazon has something like this for its streaming music service, as does Google Play Music.
Spotify Premium also offers a Family Plan to help lower the costs of a subscription if you have more than one person who uses it in your household.
With the Family Plan, you can have multiple people using one account for $14.99 per month, which is only $5 more than the regular cost.
That means that, even with two people sharing and using the account, it's already cheaper.
The great thing about it is that everyone using the account will get separate profiles, so all their playlists and songs can remain separate.
Up to five people can share one Family Plan, so it can cost as low as $3 per month if you split the cost with everyone.
The only catch is that everyone using the account must live at the same address as you, so you can't share it with your friends and family who live elsewhere.
Get into the Spotify Community Rock Star Program
Spotify's community is filled with members who ask and answer questions to help others in the community learn more about their accounts and Spotify's services.
If you catch Spotify's eye as a helpful contributor to the community, you could end up in its Rock Star Program.
Spotify looks for members who:
Consistently help other members in the community by answering their questions truthfully
Write helpful blog articles
Answer questions on the Rock Star program's Twitter channel
Participate in the Music Room
Stay active within the community
Although you used to be able to apply to the program, you'll now only have a chance to be selected by Spotify, so it's important that you're an active community member.
Members of the Rock Star Program can earn Spotify swag, points to redeem for merchandise and gift cards, and even codes that you can use to get Spotify Premium service for free.
Keep an Eye on Your Swagbucks Account
You've seen me talk about Swagbucks frequently on Work at Home Adventures because you can use it in so many ways to make money online.
Another way it might benefit you is if you're looking to get Spotify Premium for little to no cost.
Swagbucks has a section called Discovery, where you can find offers to sign up for services or purchase specific products.
When you do, you'll get cash back in your Swagbucks account in the form of SBs, or points.
These points rack up just like cash would, allowing you to trade them in for a gift card offered in the rewards section.
In the past, Swagbucks has had an offer for members who signed up for Spotify Premium's trial.
The trial was for three months for only $0.99.
Once your sign-up was confirmed by Swagbucks, you'd get 300 SBs in your account, which is the equivalent of $3.
You could immediately take your 300 SBs and cash them out for $3 in PayPal cash!
Basically, it was like Swagbucks paid you $2 to sign up for free Spotify Premium for three months.
That particular offer is no longer on Swagbucks, but the site rotates offers all the time.
Keep checking back to see if it comes around again.
Bonus Ways
Use a Student Discount
If you're a student, you can take advantage of Spotify's Premium for Students program.
This offers Spotify Premium, Showtime, and Hulu at a significantly discounted price of $4.99 per month.
To qualify, you need to be enrolled in a United States accredited college or university and be at least 18 years old.
Spotify uses SheerID to verify your enrollment quickly, allowing you to enjoy the benefits of Spotify
Premium while saving money. You can cancel at any time without any long-term commitments.
Utilize Discounted Bundles
Spotify has partnered with various companies to offer discounted bundles that provide additional value.
One such example is the Spotify Premium with Hulu bundle.
For only $12.99 per month, you can enjoy both Spotify Premium and Hulu, saving money compared to subscribing to each service separately.
This is an excellent option if you're a fan of both music streaming and streaming TV shows and movies.
Take Advantage of Partner Offers
Spotify frequently teams up with different companies to provide special offers and discounts to their customers.
For example, PlayStation users can benefit from exclusive deals through PlayStation Music.
By downloading the Spotify app on your PlayStation, you can access a trial of Spotify Premium for just $2 for 2 months.
After the trial, you can cancel at any time or continue with the regular subscription price of $9.99 per month.
Keep an eye out for partnerships and collaborations with companies you already use or are interested in to potentially unlock exclusive Spotify Premium offers.
Read More: Top 15 Sites That Let You Listen to Music for FREE (Plus, Two That Pay!)
Get Spotify Premium for Free!
I love everything Spotify's free service has to offer, but Premium is even better for those who listen to music every day and want the luxury of unlimited skips, playlists, and more.
With the tips above, you now have plenty of ways to try Spotify Premium for no cost, and even save money on your monthly subscription.
If you know of other Spotify partnerships that offer discounted or free service, or of other legitimate ways to get Spotify Premium at no cost, please drop a comment below and let us know!
Related Posts: