Top 34 GPT Sites That Pay Instantly with PayPal Cash and Other Rewards
Updated on: by Amy Kennedy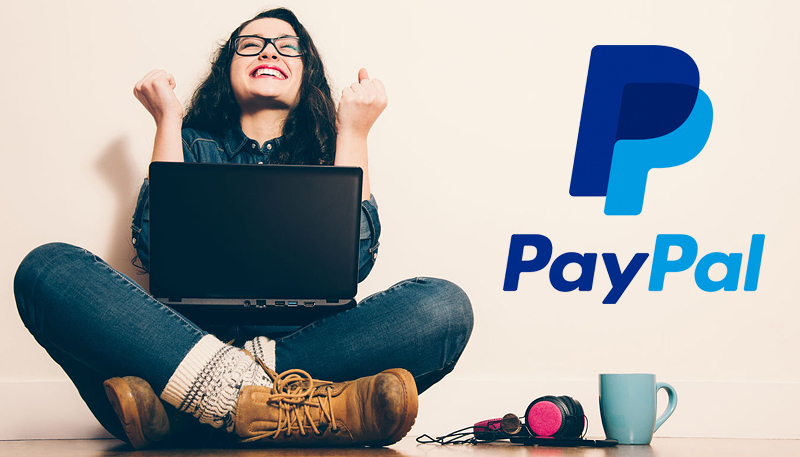 When you search for ways to make money on the web, you'll likely come across something known as a GPT site.
Need Easy Extra $350+/Month For Free?
GPT stands for Get-Paid-To.
Basically, GPT sites are reward sites that pay you to do various things on the internet.
You may make some cash from watching videos, completing free or paid offers, taking surveys, or simply searching the web.
There are some scam GPT sites out there, of course.
Unfortunately, this comes along with the wide world of the internet.
Many PTC sites (short for Paid-to-Click) also can be deceiving, offering you a lot of cash just to click on ads or links.
Lucky for you, I know my way around GPT and PTC sites because I've used them myself to make some extra money online.
Disclaimer: Most of the time, you won't get rich from these rewards sites.
But, I do find that some of them offer enough extra cash to make my time worth my while.
Do you know what I like even better?
When they pay instantly via PayPal!
I tend to stay away from GPT sites that take a long time to get me my payment.
It's not that they aren't worthwhile for some people, but I simply like having my rewards as quickly as possible.
It makes me feel like I'm spending my time wisely!
So, if you're like me and you don't want to wait around for your earned cash, try out some of the GPT sites below!
Need Easy Extra Cash?
Pinecone Research, a leading name in online survey panel honesty, absolutely guarantees $3 cash for every survey you complete!
Take advantage of their time limited New Membership drive and register NOW. Join today: 100% free!


Instant PayPal GPT & Rewards Sites (Updated for 2023!)
The following reward sites will pay you fast with PayPal cash or other gift cards.
As a note, I haven't used all of these myself.
But, I have done the research and read reviews of those I haven't used just to make sure they're legit.
1. Swagbucks (review) (US, UK, Canada, Germany, France, India, Australia, Ireland, 13+)
I'm going to go ahead and put Swagbucks first on this list because, if you know me at all, you know I love this site.
I've gotten paid several times, so I can say, without a doubt, that it's 100% legit.
I've never had a single issue getting my rewards that I cash in my Swagbucks for.
Additionally, I also think Swagbucks has the most to offer in terms of things to do.
If you don't like watching videos for cash, play some games.
If that's not your thing, take a survey.
If you'd rather not do any of that, just use Swagbucks to earn cash back from shopping online.
I personally use it for a variety of tasks, which helps me earn Swagbucks quickly.
But, I will say that online shopping probably gets you the most Swagbucks in the shortest amount of time.
Then again, I'm an avid online shopper, and I might as well get cash back for something I do anyway!
When it comes to payment and rewards, Swagbucks has tons of gift cards to offer.
PayPal cash is also an option, which is what I typically choose.
Swagbucks does state that most gift cards will take between 10 and 14 business days to reach you, even though they send mostly e-gift codes.
But, in my experiences with both PayPal cash and Amazon gift codes, I've gotten paid way before this time period.
In fact, my Amazon gift codes usually come the next business day, and my PayPal cash has, on occasion, come within just a few hours.
I've read about other people having similar experiences with Swagbucks, so it's possible that you will too!
Just keep in mind that Swagbucks does say that it might take longer, so not everyone may get their cash as quickly.
But, I thought I'd throw it out there on the chance that you get lucky, too.
2. PrizeRebel (US, UK, and Canada, 13+)
PrizeRebel is another website that's been gaining some traction in the GPT world.
The site is mostly for surveys, but there's also a referral program that can get you some more cash.
You can redeem your rewards for various gift cards, including PayPal, Amazon, iTunes, and more.
Anything other than PayPal cash may not be instantly rewarded, but you'll get your PayPal cash immediately transferred to your account.
You can also try your hand at winning some of the sweepstakes and contest the site offers to earn extra money.
DollarClix is a site that is super quick to sign up with.
Fill out a quick form, and you'll instantly get 10 cents credited to your account.
This site seems to focus mostly on paid surveys, but it also has an extensive offer wall with free and paid offers that give you rewards.
Earn Everything… nearly!
Join Opinion Outpost, one of the few faithful and honest survey panels and earn cash and gift cards for your opinion. Stack your points and redeem them: Simple! No hidden fees and completely free!


You can also make extra money by referring your friends, which seems to be a popular way to earn with this site.
DollarClix also has a mobile version so that you can earn even when you're away from home, check your account balance, redeem rewards, and more.
The site offers various payment methods, like Amazon gift cards, PayPal, and Bitcoin, which it says you can earn instantly after cashing out.
4. Get-Paid (Worldwide, 13+)
Get-Paid isn't a well-known GPT site, but those who use it mostly say that it's worth their while.
I like that the main page also shows you who has cashed out recently, and how much they earned, to help the site's trust factor.
You can earn cash by completing surveys, playing games, signing up for offers, and more.
Get-Paid pays with WebMoney, Bitcoin, PayPal, and other options.
According to the site, you only need $0.50 to cash out, and you'll receive your money within 24-48 hours.
Most people say that get paid within 24 hours without issue, regardless of their chosen payment method.
5. InstaGC (Worldwide, 13+)
InstaGC is a GPT site I've mentioned quite a bit on Work at Home Adventures.
I've also used it myself, so I know it works.
This one pays you to do things like take surveys, complete offers, shop online, and even search the web.
You get paid in points, which you then redeem for various prizes.
You get 10 points just for signing up, which only takes a minute.
All the gift cards that InstaGC offers are delivered electronically and have no wait period.
You should receive them within minutes.
InstaGC users even post on the site's Facebook page when they receive their rewards so that others can see that the company does pay.
6. iRazoo (Worldwide, 13+)
iRazoo is a very clean, well set-up GPT site that also pays instantly.
Like most other similar websites, this one pays you to play games, watch videos, and even download some fun apps.
You can earn faster by referring your friends and family to the platform.
You can get 100 points just for entering your email for iRazoo updates, and you can earn even more points by reading your emails from iRazoo!
This is another site that says you may have to wait a week for payment, but some users on the web have noted that they've gotten paid much quicker, like no more than a day or two for PayPal payment.
You can earn an easy $0.25 when you sign up for Offer Nation, which will only take you a minute or so.
Then, start earning when you complete surveys and offers from Offer Nation partners.
You can even win money with the site's monthly sweepstakes of $1000.
Offer Nation pays when you have a minimum of $1 in your account.
You can choose between Skrill, Payza, PayPal, and Amazon Gift Cards, all of which make their way to you the same day that you cash out.
You can also view payment proofs on this site by clicking here.
PiggyBank GPT has been around since 2010, paying its members quickly.
I haven't used this one myself, but I've read some reviews on the web that have mentioned that it's legit and sticks to its promises of paying quickly.
One of the best things about this GPT site is its 25% referral earnings!
You make 25% of everything your referrals make, and then another 5% from their referrals.
You can also make money through the site's offers from its partners or through paid surveys.
The site pays via PayPal and AlertPay, and users have noted that either one usually only takes a few hours to receive.
PocketMoney GPT has surveys, paid offers, and free contests that you can win.
You can also earn 10% from your referrals, but unfortunately, there's no tiered program here.
You can redeem any points you earn via PayPal cash or for one of several gift cards.
One of the most popular options is an Amazon gift card.
You only need $1 in your account to cash out, which means you could potentially cash out frequently!
The site allows you to cash out once per day.
You'll receive your payment or electronic gift card code the same day, according to the site.
Points2Shop is one of the more well-known GPT sites on the web.
This site lets you earn cash mostly through paid offers, but there are a lot of other ways you can try, including:
Taking surveys
Playing games
Watching videos
Downloading apps
Paid-to-click offers
Points2Shop also gives you money to refer your friends, up to $1.50 each time someone signs up through your link!
When you sign up, you'll get 250 points immediately credited to your account.
The rewards system works a little differently here.
You can browse the catalog for things you want to buy via Amazon with your points.
You'll have to wait for your item to ship, of course, but you can use your points as an instant redemption for your prize.
And, some have stated that there are sometimes gift card prizes that you can purchase on Amazon and receive instantly, so that could be an option for you, too.
11. Quick Rewards (US, UK, and Canada, 18+)
Quick Rewards offers a ton of ways to earn money, so you can likely find something you love doing on this site.
You can earn with surveys, playing games, shopping online, watching videos, completing offers, and more.
You only need a penny to cash out with PayPal here.
The site says most payments will clear within 72 hours, but many users have noted that they've gotten paid much quicker than that.
Or, you can also redeem for one of several gift cards if you have $5 or more in your account, but you'll need to wait about a week for that.
RewardingWays actually took over some of the older GPT sites to combine them into one bigger site.
You can make money through surveys and completing paid offers on this site.
RewardingWays offers several ways to get your payment, including Skrill, Payza, Bitcoin, Amazon, and PayPal.
But, only instant payments can go through with PayPal.
You can make extra money here with referrals, which gives you 25% of all the earnings your referrals make.
And, you can even entice them to join with the site's offer for them to get 20 cents in their account just for signing up.
SuperPay has both instant and daily payments, depending on what type of payment method you want to have.
And you only need $1 in your account to cash out.
This site pays you for completing surveys and offers and referring your friends, much like other similar websites.
You'll get 25% of your referrals earnings, so this is definitely a good one to try if you think you can get a lot of people to sign up.
There are also some cash contests that you can enter to win some more money.
PayPal is the only form of payment that will get you your money instantly, though, so be sure to choose that if you want an instant payment.
Treasure Trooper is another site that I've personally tried and can vouch for being legit and offering quick payments.
I like this site because it has plenty of ways to earn cash, from surveys to two-tier referrals.
And, you can even play a treasure hunt game that can give you up to $100 as a bonus reward.
The site offers instant payments via PayPal. You just need $20 in your account to do so, and the site will transfer your cash on the 15th to your PayPal account.
15. Cinchbucks (Worldwide, 18+)
On Cinchbucks, you'll earn virtual points, known as CB, to do various tasks, like taking surveys, referring your friends, or completing offers.
The site offers a wide range of payment types for members to choose from, which is great for those who live in countries that are not supported by PayPal.
PayPal is a payment option, but you can also use Bitcoin, Paytm, Payza, or choose to redeem your CB for one of several gift cards, like Amazon, Starbucks, Tango, and iTunes.
When you sign up, you'll get 50 CB for free.
The referral system lets your referrals earn 1000 CB and you'll get 100 CB plus 10% of everything they earn on the site for life.
16. Clixsense (Worldwide, 16+)
Clixsense is somewhat of a GPT, survey site, and microtasking site all rolled into one place that helps members make money online.
The site offers both online surveys and product testing opportunities, offers that give you cash to complete them, and a referral program that lets members get up to 30% of what their referrals make.
Figure Eight Tasks are among the most popular ways to earn money, though.
This is where you can complete quick tasks online, like data entry tasks, to make money quickly, kind of like you'd do on Amazon Mechanical Turk.
Clixsense offers a few options for electronic payments, like Skrill and Payoneer, which can be processed daily once you earn at least $10 (although some payment methods might require a minimum of $20).
Only brand new accounts might have a 15-day hold on their earnings to ensure non-fraudulent payments and activity, but after that you should receive them quickly.
17. Earnably (Worldwide, 18+)
Do stuff online, like watching videos, playing games, or completing offers, with Earnably and earn points to get awesome gift cards for yourself.
The site partners with other offer suppliers to give you several to choose from so you could be on your way to your first payment fast with offers alone.
Earnably has tons of reward options available for everyone to find something they like, including Amazon, Barnes & Noble, and PlayStation gift cards.
Bitcoin is another payment option that can help you get paid quickly from Earnably.
FluxRewards hasn't quite been around for two years yet, but it's paid its members almost $11k so far.
On this site, you can choose from several types of tasks to complete to make money, like watching videos or completing quick offers.
The site offers gift cards, Bitcoin payments, and PayPal transfers for members to redeem their points for.
PayPal and Bitcoin typically pay out the fastest, usually no longer than 14 days.
From playing games to watching fun videos to shopping online, Get Paid To lets you do it all and get rewarded.
This site is one of the newer ones on the block, but it's one that people are talking about online because it seems to work.
Every 500 points equals $1.
You have a choice of redeeming your points for:
Gift cards like Best Buy, Amazon, and Lowe's
Cashback boosts that give you free money to shop online, or
Cashed-out points, where you can turn your points into actual cash
All you need to get registered with Gift Hunter Club is to enter your email address.
You'll then be asked a few questions about yourself that'll only take a minute to complete.
Then, you'll be on your way to earning!
Gift Hunter Club offers points for participating in the community, watching advertisements, taking surveys, and entering contests.
You can also share your unique link with friends to collect referral earnings.
The site lets you exchange points for any of the several gift cards in its collection and you'll get your reward quickly.
There are also super quick payment options, like PayPal, Amazon, and Bitcoin, for those who want to get their cash as quickly as possible.
21. Gifthulk (USA, UK, Australia, Canada, Germany, Ireland, New Zealand, 13+)
Gifthulk is another GPT site that pays its members in gift cards for completing fun online tasks, like surveys, offers, and reading or watching ads.
In addition to gift cards for popular stores, you can also choose PayPal cash or Amazon gift cards, which usually get awarded quickly.
Most other gift cards will also come within a couple of days, according to members who use the site.
There are also daily and weekly games that give members chances to win more in addition to the regular tasks they complete on Gifthulk.
22. GPTBee (Worldwide, 18+)
Get $0.25 just for signing up for GPTBee, a GPT site that's not as well-known as some others but offers the same types of tasks and seems to be steadily growing in popularity.
The site focuses mostly on its offer wall to get members earning, but there are also paid surveys and other small tasks you can do to make money.
In addition to offering gift cards to Sephora, Walmart, and Sunoco, members can choose to transfer their earnings to PayPal, Skrill, and other electronic payment methods.
23. GrabPoints (Worldwide, 13+)
GrabPoints gives members access to the usual GPT earning methods, like watching videos, playing games, and referring friends.
Here, you can also download apps which will award you with points just for installing them, trying them out, or reaching a specific level or mission.
You can choose to redeem your points for one of several types of gift cards offered by GrabPoints, like Fortnite, Facebook, Steam, or Apple/iTunes, or you can get your cash transferred to your PayPal account.
This place has A LOT of testimonials from members who have had a lot of luck using it and getting paid, so this might be one of the first ones you should try if you're skeptical about GPT sites working for you.
On Keep Rewarding, you can cash out to PayPal or one of several other payment methods for as low as $1, which shouldn't take you long to earn with the many methods of making money available here.
You can get paid to click advertisements, visit websites, watch video ads, refer friends, and more.
There's also a brand new games section that rewards members for ranking high in games.
Keep Rewarding connects with Crowdflower, too, to give members access to its quick tasks that pay.
When you use this feature, you'll not only get paid for the tasks you complete with Crowdflower, but you can also earn a small amount in your Keep Rewarding account!
25. Makeculous (Worldwide, 13+)
Before researching for this post, I hadn't yet heard of Makeculous.
It's a newer GPT site, but it's one that's gotten some good reviews online, so it might be worth a try for some.
This site partners with companies all over the world as well as market research companies to bring you paid offers, surveys, and other ways to earn cash on the site.
You can also use its mobile app to earn money wherever you go as long as you have internet access.
Makeculous even sends special offers to people who have their mobile devices connected.
Use the app to get a one-touch quick payment of your rewards to your PayPal or Bitcoin account!
Those in the United Kingdom might want to try out Maximiles, which has offers and money-making opportunities solely for those in the UK region.
Get 100 points just for signing up and then start earning by checking your email, taking surveys, or completing offers.
You can exchange points for gift cards only, but members say they show up quickly (most of them are electronic gift cards that don't have much of a wait time).
Gift card options include Disney and PlayStation.
27. MyPoints (US and Canada, 13+)
MyPoints has always been one of my favorite cashback shopping websites, similar to Ebates and Swagbucks, but it also has several other ways to earn points.
You can watch videos, play games, print coupons, or take advantage of special deals to get more cash in your account.
MyPoints also has daily bonus tasks that'll give you extra points when you complete the full set.
There are tons of rewards available to choose from in the form of gift cards, but you can also opt for super quick payments with Amazon gift cards or PayPal cash.
OnlinePanel is mostly a survey site, but there are other ways to earn cash here too, like referring friends and an offer wall to get high payouts for signing up for services or free trials.
The panel pays only with PayPal, so you'll need to live in a country that accepts the payment platform.
You need just $10 to cash out with your PayPal account.
Some surveys pay as much as $4 depending on their length and complexity!
Add that in with some offers and you should be on your way to earning your first $10 fast.
The panel does also offer some prize drawings and sweepstakes to boost your chances at walking away with cash or merchandise.
Squishy Cash may not have the most attractive site on the web, but it's one that'll pay you quickly if you're able to earn on it.
Here, you can mostly complete offers to earn cash.
Offers can be either 100% free, trial, or paid, but you can get money for any of them.
The referral system is also great here, giving members $1 for every active referral plus 25% of anything they earn continuously.
You can choose from a variety of gift cards – eBay, Walmart, and Bath & Body Works are a few options – or redeem your points for cash via PayPal, Dwolla, and other electronic methods.
Members can also request a check.
Squishy Cash says that most payments are sent out the day after requesting them.
30. Timebucks (Worldwide, Minimum Age Depends on Country)
Timebucks is a newish site that blends microtasking with the typical "get paid to" platform.
You can complete a range of online tasks, from watching online advertisements to completing surveys to clicking links, to earn points.
The site relies heavily on referrals, though, so you could possibly make the most money by referring others to the platform and making sure they stay active.
The referral program is 5-tier, meaning that you'll continue earning cash not just from your referrals, but also their referrals, and so on.
There's also a Daily Bonus feature that gives the top five earners of the site every day extra points.
Choose from PayPal or Bitcoin for your cash out and you can get paid every week.
Survey Club is an online platform that connects members with paid survey opportunities. 
It has been around since 2005 and has a strong reputation in the market research industry. 
By joining Survey Club, you can participate in a wide range of surveys on various topics and earn cash rewards or gift cards.
The platform partners with leading market research companies to provide members with a diverse set of survey opportunities. 
Survey Club also offers a referral program where you can earn additional rewards by referring friends and family to join the platform.
OneOpinion is a popular survey site that allows users to earn rewards by participating in online surveys. 
It is owned by Critical Mix, a market research company known for its high-quality data collection.
By signing up for OneOpinion, you become part of a community of consumers who share their opinions on various products and services. 
The surveys cover a wide range of topics, including consumer goods, technology, healthcare, and more. 
As you complete surveys, you accumulate points that can be redeemed for cash via PayPal or for gift cards.
OneOpinion offers a user-friendly interface and provides regular survey opportunities to its members. 
This makes it a reliable platform for earning rewards through paid surveys.
PaidViewpoint is an online market research platform that offers a unique approach to gathering consumer opinions. 
It focuses on short and concise surveys, ensuring that users can complete them quickly and easily.
The platform aims to provide fair compensation to its members for their time and opinions. 
PaidViewpoint uses a trait-based scoring system, where users with higher levels of survey trait scores are eligible for more surveys and potentially higher earnings. 
The platform also offers various cashout options, including PayPal and gift cards, once you reach the minimum payout threshold.
Joining PaidViewpoint allows you to contribute your insights and get rewarded for sharing your opinions on a variety of topics.
i-Say, also known as Ipsos i-Say, is an online survey platform owned by Ipsos, a global market research company. 
It offers users the opportunity to participate in surveys and earn rewards for their opinions.
As a member of i-Say, you can take part in surveys that cover a wide range of topics, including consumer products, advertising, current events, and more. 
Each survey you complete earns you points that can be redeemed for various rewards, such as gift cards, merchandise, or even cash via PayPal.
i-Say also has a loyalty program called "i-Say Rewards Loyalty Program." 
Here, you earn additional points as you complete more surveys, leading to higher-tier rewards and benefits.
Joining i-Say provides you with a platform to voice your opinions and influence the development of products and services while earning rewards in the process.
Read More: 11 Easy Ways to Earn Free PayPal Money Online (Without Surveys!)
What to Remember About GPT Sites
Now, I've mentioned several GPT sites that will pay you fast for your online work.
However, I want to make note of something super important:
Just because they pay fast doesn't mean you'll make money fast!
The rate at which you earn on these sites can vary widely depending on your demographics (age, work you do, household characteristics, etc.) and where you live.
Members from some countries just aren't as lucky to get as many opportunities on some sites as people from other countries are.
While your friend might make $10 a week easily from one site, you might be lucky to make $10 a month from that same site.
No two people will have the same experience on GPT sites.
There are a few things you can do, though, that can help you boost your earnings and make the most of your time on these reward sites, like:
Staying active. Sites love rewarding members who are serious about staying active!
Completing your profile. Make sure you fill out all initial questionnaires and keep your profile updated with your most recent information.
Reading all directions. When you complete an offer or survey on a GPT site, be sure to read every instruction to make sure you're doing what you need to do to get paid.
Being honest. These sites can disqualify or kick out members who don't follow the rules or are being deceitful when they complete offers or surveys.
If you're careful about sticking to the rules and participating in your favorite sites frequently, you'll have a higher chance of getting paid well for your time.
Still, you should never count on GPT sites as being a source of full-time income.
Remember that it's a fun side gig.
Do what you can do, make some money doing fun stuff, and collect your cash quickly!
Conclusion: GPT Sites That Pay Instantly with PayPal Cash
As you can see, there are quite a few ways to earn some quick cash with GPT sites.
From my research, these places are legitimate sites that pay, so you won't have to worry about not receiving your cash.
I'm sure there are others out there, but I can't vouch for them all.
Beware of scams if you search for other GPT sites on the web, because there are plenty.
Read reviews before you sign up to make sure that the sites pay, and you won't be wasting your time.
Did I miss any of your favorite instant-pay rewards sites?
Please let me know in a comment below!
Related Posts:
Earn Everything… nearly!
Join Ipsos iSay, one of the few Faithful and Honest survey panels and earn prizes, gift cards and donations. Stack your points and redeem them: Simple! No hidden fees and completely free!