Have You Considered Blogging?- Make Money With a Blog
Updated on: by Amy Kennedy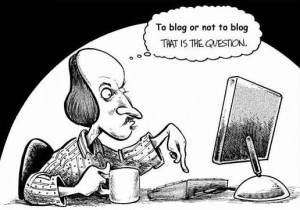 There are many ways you can make money online. My personal favorite is through blogging! I have spoken with many readers who have considered blogging but are not sure where to start. Here is my quick guide to getting started with a blog! But first, lets see if there is any reason for you to read this entire (rather lengthy) post by first approaching the question Is Blogging For You?
Need Easy Extra $350+/Month For Free?
What Subject Interests You Most?
Choosing a topic for a blog can be tough for a lot of people. I think however, that most are simply over-thinking and trying to turn a simple blog into a scientific equation for success. Trying to find a topic that is highly searched is only going to cause you to be one of a million bloggers in your chosen field. Blogging is simple really- just choose your favorite thing! What subject can you read about for hours and not lose interest? Even if you think it is something no one else would care about, think again! There is a target audience for everything!
Also, having a true passion for your subject will be your motivation to keep going. Successful bloggers are the people who pulled through even when they thought no one was reading. Ever watched Julie and Julia? That is a great example of how it feels when starting a blog. You put your heart and soul into it and wonder if anyone even cares. But if you keep going, they will come ;).
Where to Start Your Blog?

You have many choices and all can be totally free! I started my site at Blogger.com. It was very easy and Blogger really took me through step by step in setting it up. As time went on and I learned new tips and tricks, I was able to figure out how to customize the blog to represent me. However, as I grew, and my blog began the inevitable turn from hobby to job, I found the need to take the next step and move into a more profession outlet through wordpress.org. Starting at WordPress.org is a great way to avoid the headache I suffered while making a switch, but it does cost. Expect to pay $5-$10 dollars a month for hosting sites like hostgator.com or bluehost.com.  If you want to stick with free until you know where blogging will take you, check out WordPress's free platform at WordPress.com or check out several others and decide what will work best for you.
How do You Make Money Blogging?
Ahhh…the age old question. Hey, we are all in this to make a living right? So no wonder monetizing a blog is the first question we all ask. Thankfully there are many ways to earn money from blogging! Just do not go into this with unrealistic expectations. Most people do not make enough money to even feel their efforts are paid off. Some however, are making a full time income. There is potential. So how do you make money?
1. Ads
Running ads on your site through companies like Google Adsense, Chikita, Infolinks or Blogvertise, to name a few, is one way to make money online through blogging. Basically you receive a small amount of money for every time an ad is clicked. Some ads that will show up on your site will pay based on the number of views of the ad itself, but that pay is generally only pennies. The real pay comes when visitors click on the ads.  Therefore, the more people you have visiting your site, the more chance for ad clicks.
2. Affiliate Marketing
There are so many companies who will pay you for promoting their products/services or site. If you notice to your right- an icon for Crowdtap. I am an affiliate member for them. There are thousands of companies I could choose to promote, but I really enjoy and personally work with Crowdtap. I know all about them and I feel comfortable promoting it. I was doing it long before I became an affiliate member anyway…so why not get paid for it!? If someone signs up for Crowdtap through my link, I earn a dollar. It's very simple for me- and everyone else really. Check out sites like Commission Junction and Google Affiliate Network to browse ideas. Or, visit your favorite site and see if they offer an affiliate program (can usually be found at the very bottom of the site). You may just be surprised by how many of your favorite companies will give you a portion of their profits for recommending them.
3. Sell Your Services or Ad Space
Depending on your niche, there are ways you can sell your services through a blog to earn money. A blog represents you and your interests. I also have a blog about jewelry making. I offer my handcrafted jewelry on my site and have made many sales thanks to the blogging site. Or, you can choose to allow other companies/site post their own ad on your site for your set rate. Usually this method will require you to sell your site as being highly visited and will need to be something you offer once you are well-known.
So How Do You Get Traffic to Your Blog?
So, we have pretty much covered the fact that you need traffic to make money from blogging. But first, let's make something very clear. While making money is the root reason you want to blog, you cannot focus on it. Focus instead on providing strong quality content. Trust me, you will go a long time only earning a few bucks a week. If you keep your focus on your subject and not your earnings, you WILL grow!
Need Easy Extra Cash?
Pinecone Research, a leading name in online survey panel honesty, absolutely guarantees $3 cash for every survey you complete!
Take advantage of their time limited New Membership drive and register NOW. Join today: 100% free!


First thing every blogger will agree on, post faithfully! I would recommend you post 2-3 times a week to keep a steady visitor growth. Even when you have no idea what to write, just post something…even just an excerpt and link to something you found interesting online…anything to keep your site fresh.
Second suggestion I make to gaining more traffic on your blog would be Social Networking and using a newsletter service like Feedburner. Making sure your visitors know where to reach you and know when you make posts, is essential to your growth. No matter how much someone likes your blog, they will likely forget all about it by tomorrow. But if they signed up for your newsletter or are now following you on Twitter/Facebook then they will be reminded of your site the next time you post! It also makes it easy for them to share with their friends and earn you more traffic.
Finally, be active! Not just on your site, but find forums and communities of people who share your interests. They are your target audience after all! If you find a forum in your niche, attach a signature to your posts that will link them to your blog. Obviously, they are interested in your topic and there is a very good chance they will follow you faithfully.
Tips to Maximize Earnings from Your Blog
Being a blogger myself, I understand the importance of maximizing earnings from your blog. With experience and extensive knowledge in this domain, I've learned a few strategies which can significantly boost your revenue.
Optimize your content for SEO: SEO, or Search Engine Optimization, is crucial for increasing organic traffic to your blog. Include relevant keywords in your content, title, headers, and meta descriptions. Additionally, consider using long-tail keywords, which are longer and more specific keyword phrases that visitors are more likely to use when they're closer to the point-of-purchase or when they're using voice search.
Leverage affiliate marketing: I've found that affiliate marketing can be a lucrative revenue stream. By promoting products or services relevant to your content and audience, you can earn a commission on any sales made through your referral links. Remember, the key here is authenticity – promote products you truly believe in.
Develop and sell digital products: Based on my experience, selling your own products such as e-books, online courses, or webinars can be a great way to maximize your earnings. It also allows you to control the entire process and keep most of the profits.
Offer sponsored content: Many companies are willing to pay to have their product or service featured or reviewed on popular blogs. I've found this can be an excellent way to generate income, as long as you ensure the sponsored content is relevant to your audience and maintains your blog's integrity.
Engage your audience with a membership or subscription model: Over time, I've discovered that offering exclusive content or benefits to paid members or subscribers can create a steady income stream. This model, however, requires you to consistently deliver high-quality content that provides value beyond what's available for free on your blog.
Closing Thoughts and Tips
Yes, this post has become very long! If you are still reading, then you are ready to blog! Let me just warn you of some things I have experienced. As we discussed, traffic is key to making your site grow and earning you some money. It can be easy to consider some rather ugly ways to boost traffic. Do your best to not let temptation lead you to spamming. Stay true to you, your blog and most importantly, your readers.
Also, I recommend you buy a domain name right off the bat. It generally costs less than ten bucks for a full year. It is hard to adjust to changing your domain name later and can really affect your search engine ranking- essentially requiring you to start all over again in the search engine placement.
Good Luck and Happy Blogging!
Related Posts:
Earn Everything… nearly!
Join Ipsos iSay, one of the few Faithful and Honest survey panels and earn prizes, gift cards and donations. Stack your points and redeem them: Simple! No hidden fees and completely free!