32 Hotels Near Me That Take Cash
Updated on: by Amy Kennedy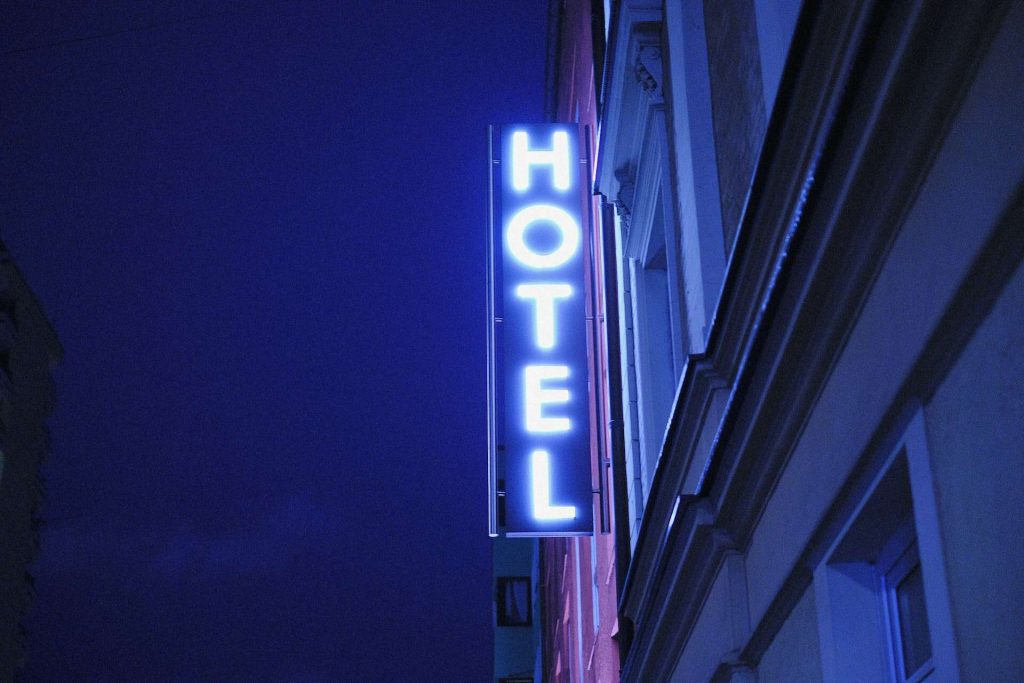 Need Easy Extra $350+/Month For Free?
You might have noticed that cash payment in hotels and motels has declined. Several factors are behind this, but the most common one is that credit cards provide greater control over the guest payment process.  
What does this mean? People would book hotels with the promise to pay in cash, only to cancel the booking at the 11th hour. Inconveniencing, right? With credit cards, hotel management can hold you liable in case of a no-show.  
However, this rigidity and overreliance on cards can disadvantage people who rely entirely on cash payments.  
But worry not! This article will take you through the hotels and motels that accept cash and card payments, including their location and unique features.  
Why Would Someone Prefer Cash Payment over Credit Cards? 
Some People Have no Bank Accounts 
A 2019 Federal Deposit Insurance Corporation study indicates that over seven million citizens are unbanked. Such people can only make hotel reservations with cash, as people can only acquire credit or debit cards if they have bank accounts. 
Lack of Credit Cards 
It's possible to have a bank account but lack a credit or debit card. This is common if you have a poor credit score or no credit history. 
Other people may have expired credit cards, which are unusable for payments. There are also cases where individuals despise credit cards as a debt avoidance technique.  
Avoidance of Interest Rates Associated with Cards 
When you use a credit card, you're borrowing money from your bank and paying interest on that loan.  
If you don't pay off your card balance at the stipulated time, the interest will continue accruing, resulting in higher monthly payments and overall interest expense.  
Credit cards also have hidden costs that may be expensive in the long run. For instance, you may have to pay up to 10% on your purchases, a cost you'd have avoided when paying in cash.  
When you're on a Budget 
Using cash instead of a credit card might make it simpler to monitor your expenditures if you're trying to stick to a strict budget. Examples of effective cash-only budgeting methods include the envelope system and the zero-based budgeting approach.  
You shouldn't use a credit card to pay for a hotel if you're trying to live frugally. 
What Conditions Do Hotels that Accept Cash Give?
A 2019 Federal Reserve Bank of Francisco study indicates that 26% of all transactions involve cash. This fact has prompted some businesses, including hotels, to accept cash. 
But it doesn't come without its fair share of challenges, as the hotels impose the following restrictions:  
Payment Cancelation 
Most hotels and motels only accept cash payments if an individual agrees with the cancelation restrictions. Usually, these places require you to provide cancellation notice within the stipulated timeline in the hotel's policies.  
Need Easy Extra Cash?
Pinecone Research, a leading name in online survey panel honesty, absolutely guarantees $3 cash for every survey you complete!
Take advantage of their time limited New Membership drive and register NOW. Join today: 100% free!


Failure to comply with the requirement means you'll have to pay a certain fee; if you have already paid, the hotel will not refund the cash.  
Specific Location
Sometimes, the hotel may only accept cash at a certain location. This condition can result from a particular policy or just a measure to avoid geographical barriers.  
To bypass it, you present yourself at the hotel and pay the entire amount, including precautionary funds.  
What are the Hotels near Me That Take Cash?
The following are the most popular United States hotels that accept cash payment means:  
1. Radisson Blu
Radisson Blu is a hotel chain that offers a variety of accommodations across the world under the Radisson Hotels Brand. They are known for their luxurious properties, each offering a suite that can accommodate up to six guests.  
Imagine a place where you can relax, enjoying some of the best amenities, including fitness facilities and spas. Appealing, right? Even better, you'll have access to private meeting rooms. 
The hotel only accepts cash for check-ins and activities within the restaurant. Hence, individuals interested in online bookings must do so with credit cards.  
For inquiries, you can do so through the following social media platforms:  
Alternatively, you can contact them via this link, where you get to select the contact option you want: call or online.  
2. Hyatt Hotels: One of the Best Hotels that Accept Cash Payments
Hyatt is one of the most well-known brands in the hospitality industry, and they offer a variety of hotels that accept cash payments. Hyatt hotels are located worldwide, mostly in major cities. Some of their most popular locations include: 
New York City 

 

Chicago 

 

Los Angeles 

 
The hotel also has free wifi throughout its lobby areas as well as access to fitness centers and other facilities like its 24-hour business center.  
Hyatt Hotels accepts cash (U.S. dollars) at all of their hotels. However, get in touch with the main office for clarification on the payment methods. You can also book online through this link. 
3. Park Inn
Park Inn is a chain of hotels known for their affordable rooms and amenities. They are also known for their location, including near airports and in city centers.  
The good thing is that you'll always find a Park Inn Hotel regardless of your country. Convenient, right? The management allows you to pay in cash at check-ins and for the services, you'll need during your stay.  
However, you may have to make security deposits for potential damages in cash or card. Don't worry; you'll receive this amount after your stay in the hotel. 
There is also an age limit on people who can book a hotel, with 21 years being the minimum age. 
All rooms have modern facilities, including:  
Air Conditioning 

 

Minibar Items 

 

Iron/Ironing Board/Ironing Service Available Upon Request  

 

Safe Deposit Box at the Front Desk for Safe storage 

 

Remote Control Lighting in Each Room

 
Follow this link to contact the facility on inquiries regarding cash payments. You can also book online here.  
4. Motel 6
When you make a reservation in Motel 6, simply mention that you would like to pay with cash, and the staff will be happy to prepare your room in advance.  
You can also utilize the cash payment option at check-in. However, this policy changes over time, and it's important you call for clarification. 
This brand's motels are unique in that they are attached to convenience stores, allowing you to grab a quick bite or drink before settling in for the night. If you'd like to use cash for other things during your stay, such as tipping your room attendants or buying souvenirs, be sure to ask the front desk.  
The management accepts reservations on a first-come, first-served basis. Additionally, the only guaranteed reservations are those paid for with credit cards, and the receptionist will hold them for you all night.  
For cash reservations, the motel will hold your room until 6 pm, after which it will be unavailable.  
You can learn more about these policies here. 
5. Marriott Hotels
Marriott International is a multinational hospitality company that owns and operates hotels, resorts, and vacation ownership properties. The chain operates in over 100 countries and was founded by J.W. Marriott Sr., who opened his first hotel in 1927.  
According to Forbes, there are over 7,000 Marriott brands worldwide. If you're looking for a Marriott hotel with cashless payment options, you can check out their list of hotels that take cash on their website. However, some who accept cash require you to provide credit cards during check-ins to cater for incidentals.  
6. Hyatt Regency
Hyatt Regency is a part of Hyatt Hotels, a brand that owns various restaurants worldwide. It offers unique amenities, including pools, spas, and fitness centers open to the public. 
The most interesting thing is that you get to enjoy international cuisine! Who doesn't like trying out new meals? 
There is also a business center that offers various services such as printing and copying, conference facilities, and lockers.  
Earn Everything… nearly!
Join Opinion Outpost, one of the few faithful and honest survey panels and earn cash and gift cards for your opinion. Stack your points and redeem them: Simple! No hidden fees and completely free!


If you don't have a card, Hyatt Regency will accept cash payment. However, this privilege only applies to check-ins. You may also have to present your credit card as a security precaution in case of damages.  
Do you feel like the hotel might interest you? Contact the hotel management here or book online.  
7. Radisson Red
Radisson Red is one of the few hotels that accept cash. You can use any major credit or debit card to make your reservations, and the hotel will even give you a discount if you pay in cash. 
This unique policy makes Radisson Red an ideal choice for budget-minded travelers who want easy access to luxury amenities without worrying about high transaction fees. Plus, it's a great option if you travel with limited financial resources.  
The hotels offer various amenities, including fitness centers, spas and salons, and restaurants that serve international cuisine.  
Radisson Red hotel locations are also strategic, allowing you to access city centers conveniently. 
If you have any queries, reach out on social media through the following platforms:  
You can also call the hotel directly at +353 1 513 8383 or book online here. 
8. Drury Inn & Suites
Are you looking for a hotel that accepts cash? Drury Inn & Suites is a great option! With more than 150 hotels in over 25 states, there is something to fit everyone's needs.  
They offer competitive rates and many convenient amenities, like free continental breakfast and wifi in every room. Additionally, their customer service team is available 24/7 to help with any questions or concerns you may have. 
What happens when you make cash reservations but intend to cancel? Well, the hotel policies require you to notify the management within 48 hours to avoid a penalty.  
Any other reservation, particularly online, must happen using credit cards. Visit the hotel's website for a complete list of Drury Inn & Suites locations that accept cash, as well as to view the hotel's policy on cancellation and refunds. 
You can also call directly at 800-DRURYINN (800-378-7946) for further inquiries.  
9. Pear Tree Inn
The Pear Tree Inn is an excellent option if you're looking to pay in cash. They offer low rates on room reservations and cancellation policies that are very favorable. 
You will enjoy amenities like a heated pool, wifi throughout the property, and 24-hour front desk service. The hotel's nice scenery and location, in addition to the pocket-friendly budget, make it the best choice you can get.  
During check-ins, you must present a valid photo ID, such as a passport or a state-issued ID. You must also submit your debit or credit card number during online reservations.  
10. Red Roof Inn
Red Roof Inn is a major economy hotel chain. Although the hotels don't advertise accepting cash payments on their website, anyone without a credit card may book a room.  
However, online reservations must happen using credit cards. You may also have to provide your credit card details during check-ins in case of damages during your stay.  
If you do not feel safe making your reservation with a credit card, you are more than welcome to call the management directly at 800.RED.ROOF. Explain your situation to the manager, who will help you understand. During the call, ensure you inquire about cash bookings and the conditions for such payments. 
The hotel's unique features are that it's pet friendly, has amenities such as pools, and serves international cuisine.  
The average rate is between $60 and $90 per night, depending on the kind and room capacity you want. 
You can learn more about the hotel's policies here.  
11. Hyatt Place
Looking for a hotel that accepts cash? Look no further than Hyatt Place. The economy hotel chain offers various affordable accommodations that are perfect for those who want to stay in style and avoid high fees.  
There are unique amenities that make them the ideal choice, including gyms and free wifi. 
Hyatt Place has over 350 locations, so you're sure to find one close by. The staff is also available 24/7 with everything from room service to laundry services.  
Even though the hotels accept cash, some require credit cards, especially during reservations. Additionally, the refund policy is strict, and not all cancelations are accepted.  
You can learn more about Hyatt Place hotels through this link. The customer care phone number is 1-888-591-1234. 
12. Omni Hotels & Resorts
Omni Hotel & Resorts is a chain of luxury hotels based in Dallas, Texas. However, the chain has over 50 hotels and resorts in America and Canada, meaning you'll always find a spot regardless of your location.  
Below are some of the Omni Hotels and Resorts that accept cash based on areas: 
Dallas 
Omni Hotels and Resorts in Dallas require everyone who makes reservations to accompany them with valid credit or debit cards. Cash payments are also acceptable, but only at check-ins.  
San Diego 
The primary form of making reservations is using credit cards. However, guests can pay in cash at check-ins, but only if they have the full amount.  
You'll also pay an extra daily incidental deposit of $100, refundable after your stay in the hotel. Additionally, these conditions apply to Omni Hotels and Resorts in Nashville.  
The hotels also ask for debit card payments during check-ins. With this authorization, you give the hotel permission to withdraw the entire room cost (taxes included) from your bank account.  
This amount also includes nightly property incidental costs, which vary depending on the property. There's a chance it may go up to $200. 
Omni Hotels and Resorts will refund any remaining balance at checkout, which may take up to 72 hours, depending on your bank's policies. For online check-ins, the management will deduct the funds from your card a day before your arrival.   
You can call the hotel management at (800-843-6664) for inquiries. There is also an online booking option here.  
13. IHG Hotels and Resorts
The IHG brand owns one of the largest hotel companies in the world, and they offer a variety of affordable options that accept cash. Some of these hotels include Atwell Suites and Holiday Inn.  
By checking-in in one of the IHG Hotels and Resorts, you get to enjoy unique amenities not found at traditional hotels, such as golf courses, spas, pools, and more.  
Additionally, concierge services are available to help guests make reservations or find attractions nearby. 
Notably, the IHG brands that accept cash payments only do so for check-ins, and the amount must be in full, including tax.  
You can also pay in cash during checkouts; the management will have to place an authorization on your debit/credit card when checking in. Note that hotels may set their own policies on how they accept payment.  
Call the management at 877 424 2449 for online bookings or inquiries. You can also make reservations through this link.  
14. Red Lion Hotels
Red Lion brand has the following hotels across the United States:  
Hotel RL

 

Red Lion Inn & Suites

 

Signature Inn 

 

Americas Best Value Inn

 

Knights Inn

 

Guest House Extended Stay

 
Whether the brand accepts cash payments depends mainly on each hotel's policy. Those that accept do so only at check-ins, so individuals interested in reservations must use debit or credit cards.  
The unique feature of Red Lion Hotels is that they have a mobile app that allows customers to use other payment methods, including PayPal.  
Some of the amenities and services available through the brand include free continental breakfast, free hot desk use, and a fitness center. Additionally, each hotel offers free wifi and a variety of room types, including suites. 
Does it interest you? If so, you can contact the hotel here for reservations and inquiries. 
15. Country Inn & Suites by Radisson
Country Inn & Suites by Radisson are some of the most comfortable and affordable hotels and resorts. The properties offer a variety of amenities that make them perfect for travelers on a budget, such as free breakfast, free high-speed internet access, and more.  
You also get to enjoy the most scenic areas in the United States, like Virginia Beach. This makes them excellent choices if you're a sightseer. 
For online reservations, you must provide a credit card number. Notably, some of hotels do not accept credit cards from certain banks. As such, ensure you call the management before making any reservations.  
What Happens if a Customer Hosts Extra Guests in a Room? 
Hotel prices change based on the number of people staying in a room and the specific date. You will need to modify your reservation if you plan on inviting additional people.  
Afterward, the management will present the final total, including any applicable fees, for approval before modification of your reservation.  
16. InTown Suites
InTown Suites has over 188 locations that accept cash payments. However, this only applies to check-ins, and the customers must pay the total amount. A valid photo ID is also necessary, such as a passport or a state-issued ID.  
Notably, the cash deposit amount must include funds to cover potential damages. The management refunds this amount after room inspection on the checkout day.  
The hotels may also agree to hold debit or credit cards instead of cash deposits to cater for incidentals. The cashier can only withdraw funds from the cards in case of damages.  
Minimum Age and Guest Policy 
The minimum age for reserving a suite at InTown is 21. However, active-duty military personnel with valid IDs may book suites at the age of 18. The hotels also have strict policies against pets.  
Reach out to the management at 800-553-9338 for room reservations or general inquiries.  
17. Extended Stay America
Extended Stay America is one of the leading hotels that accept cash. This option makes it easy for guests to stay in a comfortable and safe environment without worrying about surprises at checkout.  
The cash amount you pay when checking in must also include funds to pay for potential damages. 
The Extended Stay America hotels have unique amenities, including free wifi and pools. You also enjoy free breakfast and evening receptions, making it easy to socialize with fellow guests and explore the surrounding area.   
Despite this flexibility in payment modes, online reservations can only happen through card payments.  
Potential customers should contact the hotel at 1-877-651-2124 for guest relations or at 1-800-804-3724 for reservations. The two numbers are toll-free and operational 24/7.  
18. Park Plaza Hotels & Resorts
Park Plaza Hotels & Resorts offer chic guest rooms located mainly within city centers. These hotel chains also have conference facilities, award-winning restaurants, bars, and unique amenities. As a result, it is suitable for customers who are traveling for either business or pleasure.  
Some popular amenities include high-speed internet connection, television, and remote-control lights. The staff members are also within a call to promote customer satisfaction.  
Park Plaza Hotels & Resorts allows customers to make cash payments during check-ins. The amount they pay must also include funds to cater for potential damages, and the amount is refundable after inspection of their rooms.  
However, people can only pay for reservations using credit cards.  
19. Grand Hyatt
Grand Hyatt hotels provide premium services in renowned locations with stunning designs, large function areas, and gourmet cuisine. They are a part of the Hyatt Hotels Corporation and were founded in 1957.  
Grand Hyatt stands out from other hotels because of their superior customer service experience in addition to its luxury spas and architecture.  
Not all Grand Hyatt hotels accept cash payment, as this policy is optional. As such, potential customers should call their desired destination before the actual visit. However, the general rule is that cash payment is only acceptable for check-ins.  
The hotels offer affordable rates, which you can learn about here.  
What stands out is that if you pay using Hyatt Visa Cards, you get points that accumulate to reward you with free hotel stays. The rate at which the points accumulate depends on how often you visit Grand Hyatt hotels.  
20. Hyatt House
The Hyatt brand operates several hotels under the name Hyatt House. Long-term travel couldn't be easier with these hotels due to their convenient locations.  
There are nearly 100 Hyatt House hotels across the globe, all of which provide guests with extended stay accommodations in residential-style settings. Additionally, the hotels have standard amenities along with round-the-clock conveniences. 
Some of the popular amenities include:  
Workout Facilities 

 

Meeting Spaces 

 

Apartment-Style Kitchen Suites 

 

H Bar 

 
Like most Hyatt Brands, Hyatt House accepts cash only during check-ins.  
The amount you pay also includes precaution funds in case of property damage during visitor stay in the hotels. The amount can be up to $100 per night and is refundable after inspection of the room by the hotel staff.  
Email the management for customer inquiries and bookings. You can also utilize the online booking option here.  
21. Shilo Inns
Shilo Inns is one of the top hotels on the United States west coast that accepts cash. This makes it convenient for guests who want to avoid the extra charges associated with credit or debit cards.  
However, the cards are still necessary since you'll need to give one to the receptionist to act as security when checking in. Afterward, the hotel will return it to you at checkout, allowing you to pay in cash.  
Shilo Inns also offers a variety of other amenities, including free high-speed wifi, a fitness center, and a steam room.  
Gone are the days when you'd tolerate rude and uncooperative staff members. Shilo Inns' employees are hospitable and will go out of their way to make you feel comfortable and relaxed. They are also a call away for convenience.  
The rates vary depending on the location, room type, and amenities. As such, call the management at 800-222-2244 for inquiries and clarifications.  
Potential customers can check the rates here. 
22. Park Hyatt
Park Hyatt hotels are under Hyatt Brands. They believe that not everyone is comfortable with electronic payment, so they accept flexible and user-friendly forms. That's why they accept cash as a form of payment at all properties.  
The amount is refundable after completing your stay at the hotel. However, online reservations can only happen with credit and debit cards.  
Designers at Park Hyatt hotels provide the height of refined taste while highlighting their locations' unique qualities and local culture. Enjoying the exquisite on-site dining options is integral to any stay at a Park Hyatt hotel or resort.  
The world-class chefs create original dishes and wine pairings using local ingredients. Their skills and flairs for classic tastes epitomize the fine dining experience. 
23. Andaz Hotels
Andaz, as the name suggests, honors the uniqueness of each customer. Additionally, the hotels reflect that each has its own distinct character and style, allowing the staff to provide a unique experience.  
The hotels have chains worldwide, and their rooms have unique designs that feel more like apartments. They also have unique furnishings, local artwork, and convenient perks, with a smooth and welcoming layout.  
Unlike most places, Andaz Hotels provide a unique distinct bedroom, bathroom, and living room, allowing for privacy. Moreover, each section has meticulous designs to introduce visitors to the local culture in exciting ways that stimulate the senses and enrich the overall experience.  
Notably, only a few services can be paid for in cash in Andaz Hotels. Some of the hotels require you to use credit and debit card payments from reservation to check out—the few which accept cash limit the payments to check-ins.  
This link lets you learn about these hotels, locations, and rates. 
24. Crowne Plaza Hotels
IHG Brand owns Crowne Plaza Hotels with over 88 locations in the United States. Florida has nine, the most for a single state, amounting to 10%. 
Each Crowne Plaza hotel provides premium room service, business-ready spaces, and fresh meals around the clock. This ensures you can work, connect, and recharge throughout your stay. 
Like most IHG Brands, Crowne Plaza Hotels accept cash at check-ins. They also charge a precaution fee to cater for potential damages.  
Other times, they might require you to produce your debit or credit card as security, which they return at checkout. However, the management cannot make any withdrawals from the card unless there is proof of property damage.  
You can find a Crowne Plaza Hotel here, depending on your location. Contact the central office at 1 877 2 CROWNE (1 877 227 6963) for inquiries.  
25. Wynn Las Vegas
Wynn Las Vegas is a five-star resort in Paradise, Nevada, and it's named after Steve Wynn. The hotel is one of the unique properties owned by Wynn, with features like the Encore Esplanade Fountain, whose strategic location attracts passersby.  
This hotel's unique amenities include tower suites, golf, and country clubs, and international cuisines. Additionally, the hotel also features nightclubs for fun-loving customers. 
Wynn Las Vegas is one of the few hotels in the 21st century that accepts cash at check-ins. You may also be able to make reservations with cash, although you'll have to appear in person.  
However, this is a privilege, and the management has the right to decline. As such, contact the office at 770 604 2000 for clarification.  
You can also follow this link to book a room.  
26. Embassy Suites by Hilton Sacramento Riverfront Promenade
This hotel is located in Sacramento, California, next to the Tower Bridge. The hotel features sleek contemporary architecture and stunning views of the river and cityscape.  
All 242 guest rooms are furnished with high-quality amenities to make your stay comfortable and convenient.  
In addition, Embassy Suites by Hilton Sacramento Riverfront Promenade has an on-site restaurant serving delicious food that will tantalize your taste buds. A fitness center is also available if you want to keep your workout routine on track during your stay. 
Cash payments are only accepted for check-ins and other services like wifi payments, which cost $12.95. You can also bring pets to the hotel at a non-refundable fee of $75 for 1-4 nights. For 5+ nights, the cost increases to $125.  
Visit the hotel's website for more information regarding cash payment and bookings. You can also call the office at 1-800-EMBASSY, a toll-free number.  
27. Rodeway Inn
Rodeway Inn has been home to some of the finest hotels in the United States for over three decades. The company offers over 250 sites and a wide range of services at affordable prices.  
The hotels also accept cash payments for room deposits, up to $200. But depending on the week or month, you may get discounts and offers.  
You can learn more about the hotels and their policies on their website.  
28. DoubleTree by Hilton Hotel Philadelphia Center City
Do you intend to visit Philadelphia and have no idea where to spend the night? The DoubleTree Hotel is the perfect destination along Philadelphia's Avenue of the Arts.  
The hotel offers various amenities, including digital keys, pet-friendly environments so you can bring your furry friend and an on-site restaurant. The hotel also accepts cash, making it the perfect choice if you have no credit/debit cards. 
29. The Grand Plaza Hotel
Located in the heart of the city, The Grand Plaza Hotel offers luxurious accommodations and a range of amenities for a comfortable stay.
From spacious rooms to a rooftop pool and a fitness center, this hotel caters to both business and leisure travelers. Visit their official website for more information.
30. The Riverside Inn
Nestled along the scenic riverfront, The Riverside Inn provides a tranquil setting and picturesque views.
With its cozy rooms, riverside dining, and proximity to local attractions, it's an ideal choice for those seeking a peaceful retreat. Check out their website for details and reservations.
31. The Boutique Hotel
For a unique and boutique experience, The Boutique Hotel offers stylish and personalized accommodations.
Each room is designed with individual flair, blending modern comforts with artistic touches.
Visit their official site to explore their distinctive offerings.
32. The Seaside Resort
If you're looking for a beachside getaway, The Seaside Resort is the perfect destination.
This oceanfront hotel boasts stunning views, direct beach access, and a range of amenities such as swimming pools, spa services, and waterfront dining.
For more information, visit their website.
Other Ways to Pay with Cash 
You can utilize these payment options to pay with cash instead of going to the hotel directly:  
Paying through the Bank
The initial step is to ask the hotel if they accept this payment option. If so, the hotel will provide you with their bank account details which you use to pay for a reservation.  
In most cases, hotels will want you to make the deposit seven or more days before check-in. 
Paying through Travel Agencies 
Travel agencies not only cater for travel arrangements but also help with hotel reservations. You just have to visit your preferred agency's website and choose the pay with cash option. Afterward, the agency will give guidelines on how to make the cash payment.  
Related Posts:
Earn Everything… nearly!
Join Ipsos iSay, one of the few Faithful and Honest survey panels and earn prizes, gift cards and donations. Stack your points and redeem them: Simple! No hidden fees and completely free!