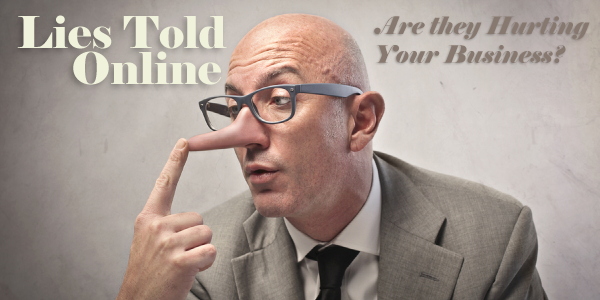 Need Easy Extra $250+/Month For Free?
Defamation in the Online Workplace is a very real and effecting issue many freelancers have or will face through their career.
Working online creates a whole new environment than the office space you may have came from in your past. Many people feel pretty comfortable behind their computers and say/do things to people they wouldn't face to face. I imagine it is a lot easier to lie and deceive from your keyboard than looking someone in the eye. Unfortunately, many people are drama seekers by nature. You probably remember that co-worker from your office days who just loved to stir and instigate situations. Those people still exist in the online work place too and this can often create a very harsh work environment for us working online.
Unfortunately, the lies people say online don't disappear into the air as it does when said out loud. The words are etched into cyberspace. Even if the original poster removes their libel from the web space, screen shots and copy/paste can provide lasting effects and even proof if you find yourself dealing with a case of defamation in the online workplace that involves a lawyer and court battles.
Defamation in the Online Workplace: When to Hire a Lawyer
When working online as a freelancer your character can be very important to your online business. If someone lies in a way that hurts your business, then it may be time to contact a lawyer to discuss your options and a possible lawsuit. However, if you are not hurting financially by the defamation then a lawyer may not be the best choice. You should consider whether spending money on a lawyer will help or hurt you.
If you find yourself ready to call a lawyer, the likely first step will involve sending your offender a 'cease and desist' letter. This is basically giving them a chance to remove their online statements before a lawsuit is pursued.
What Other Options Do I Have when Dealing with Defamation in the Online Workplace?
If a lawyer is not your best option when dealing with defamation in the Online Workplace then you have several other options as well.
You could choose to take the high road and ignore their attacks.
You can counter them and basically start an online war that really would only draw more attention and more drama.
Depending on the type of defamation and the situation, you can contact Google for help in removing their false statements from the search engines.
Unfortunately most of these options are just a way to brush it under a rug. There are companies online you can hire to help remove offending statements and restore your online credibility.
Protect Yourself And Your Business With Media Liability Insurance
This insurance is a great way to protect yourself from defamation in the online workplace. I had no idea this insurance existed until recently when my husband I switched our auto and home insurance. This was one of those add-ons that we chose to include in our complete insurance package. This will help with lawyer and travel expenses if you find yourself on either the receiving or the giving end of a defamation lawsuit. It is a great way to protect your businesses in cases where others are harming your reputation. If you have an online presence it may be well worth adding this insurance to your policy. I believe I pay an additional $10 a year for this insurance.
 "love your enemies and pray for those who persecute you" (Matthew 5:44)
Related Posts:
Teach English via Video-Conferencing for $14-$22 Per Hour

VIPKID is currently looking for online teachers to teach young students in China via video-conferencing. Teachers will earn on average between $14-$22 usd per hour. This opportunity is ideal for teachers looking to supplement their income.
Requirements:
- One (1) school year of traditional teaching experience or the equivalent in mentoring, tutoring, or alternative education
- Bachelor's degree in any field
- Eligibility to work in the US or Canada