How to Stay Motivated During the Winter Months
Updated on: by Amy Kennedy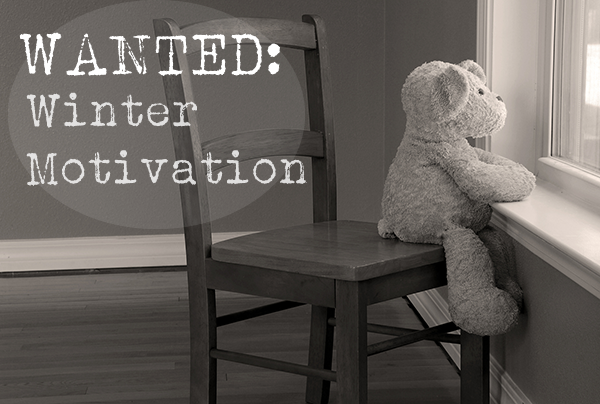 Need Easy Extra $350+/Month For Free?
As the days get shorter during the winter months, it can be difficult to stay motivated when working from home.  There are a few things you can do to help, however – this post will provide some ideas for how to stay motivated during winter.
Get out and get some fresh air
This is easy to do during the warmer months, but during the winter it's not so easy.  Still, if you can motivate yourself to put on some warm clothes and go out and take a brisk walk, or do something outdoors for a least a little while, your sanity will stay in check and you'll be able to beat that winter slump.  For me this means going out with my husband on the weekends to visit friends, or even just to run errands, since my phone job keeps me in the house during the week.  When I'm able to make as much from writing as I do from my phone job, however, I may just start trying to get out more often, even during the winter months.
Work at night and try and get out during the day
If you're worried that getting out during the day will take away from work you need to be doing, consider working a few hours at night so you can get out a little during the day, if you can.  If you work a phone job with scheduled hours, this probably isn't going to work well. However, if you're a freelance writer, transcriptionist, or work another job where you can set your own schedule – this might work well.
Be productive outside
Again, this is only going to work for certain types of work at home jobs.  If you're working a phone job, you're obviously not going to be able to work outside.  But if you're a writer or blogger, and you have a laptop computer, you can take it outside and work for a few hours, or try to go to an internet cafe and work for a few hours.  If you don't have a laptop, but you have one of the newer Android phones that has Google voice, you can take it outside and dictate ideas or notes into it.
Go artificial
If you suffer from seasonal affective disorder (SAD), try to get some artificial light by using a desk lamp, and try to get your vitamin D from other sources like milk and milk products fortified with vitamin D, or take vitamin D supplements.
Go with the flow
There's nothing wrong with going with the flow and resting when  your body tells you it needs to rest.  I sometimes find I'm most productive on days when I work for a little while and then rest – I might watch tv, take a nap or read one of the many books I've downloaded to my Kindle.  Then later, I'll get back to work for a while.
Create a comfortable working environment
Creating a comfortable and inspiring workspace at home is critical during the winter months. Personalizing your space with items that bring you joy, like photos, favorite books, or even a favorite coffee mug, can bring about a sense of comfort and motivation. Incorporate elements that keep you warm like a small space heater, a cozy throw blanket, or a hot cup of tea or coffee. An environment that engages your senses in a positive way can significantly boost your mood and productivity.
Set clear goals and rewards
Having clear and achievable goals for your work can provide a strong motivational drive during winter. Break down larger projects into manageable tasks and set realistic deadlines. Moreover, introduce a rewards system where you treat yourself upon completing a task or project. The reward could be something simple like a break to read a chapter of a book, a walk outside, or a favorite snack. This system of immediate positive reinforcement can make working more enjoyable and less of a chore.
Stay connected with colleagues and friends
Winter months and working from home can sometimes make you feel isolated. Make an effort to stay connected with your colleagues, friends, and family. Regularly schedule virtual meetings or calls to discuss work or just to catch up socially. Being able to share experiences, challenges, and achievements can help you feel more supported and motivated. Remember, even a quick chat can boost your mood and provide a fresh perspective on your work.
These are just a few ideas for how to stay motivated during the winter months – if you have other methods you use to stay motivated during the winter months I'd love to hear them.
Related Posts:
Earn Everything… nearly!
Join Ipsos iSay, one of the few Faithful and Honest survey panels and earn prizes, gift cards and donations. Stack your points and redeem them: Simple! No hidden fees and completely free!