How And Where To Cash A Check Without An ID
Updated on: by Amy Kennedy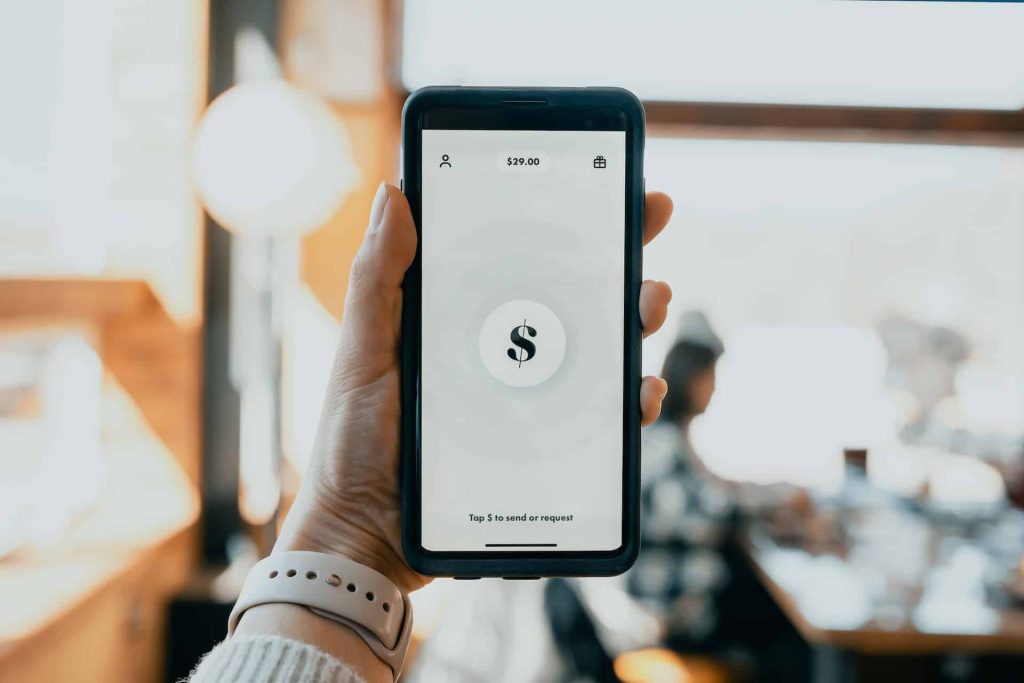 Need Easy Extra $350+/Month For Free?
Do you plan to cash your check but have lost or misplaced your ID? Such a situation can be very challenging, as most stores and banks require you to provide a photo ID, like a driver's license, US passport, Military photo ID, US visa, or a state-issued photo learner's permit. 
However, depending on the bank or store where you are cashing the check, you may be able to use a secondary form of valid ID. Such an ID would include a college photo ID, birth certificate, alien registration photo card, or employment photo ID, among many others.  
But what If you learned that you could cash in a check without having an ID?  
Read on as this article will guide you through these steps, including places where you can go to cash in the checks without any problem. 
Use Your Bank's Mobile App
If you own an account with a bank with an app with a check cashing feature, you can download and install it on your phone. You must follow the bank's instructions for endorsing and depositing your check via the app.  
One of the smooth ways to cash a check without your ID is where you must sign up for online banking services for this type of method to work. You can call your bank to confirm whether they offer an app or have an online search option.  
Some of the banks that you can use cash a check online include; 
Use Ingo Money
If, for instance, your bank doesn't have a check cashing app, you can cash checks using the Ingo Money App.  
With the Ingo Money App, you can cash paychecks, personal checks, business checks, and other services. You can obtain the cash in minutes, but you will be charged a fee.  
On the other hand, you can opt to wait for ten days here to get the money for free.  
You then choose where you want the money to be deposited. For instance, you can have the money sent to your bank, prepaid card, or PayPal account.  
Either way, it's a good way, especially if you don't want to go to the bank, where you may be required to produce an ID. You can get the app through Android or iOS. 
Deposit the Check Using Your Bank's ATM
At some banks, you can deposit the check into your account using the ATM. At the ATM services, you will only require your PIN.  
If, for instance, you have a checking account or a prepaid debit card at Regions Bank, you can insert your check into the ATM and cash it. You can instantly obtain up to $3000 from the check.  
Luckily no ID is required to get the service, especially if you don't have one. However, checking if check cashing is available at your bank's ATM is essential. 
Need Easy Extra Cash?
Pinecone Research, a leading name in online survey panel honesty, absolutely guarantees $3 cash for every survey you complete!
Take advantage of their time limited New Membership drive and register NOW. Join today: 100% free!


Get a State-Issued I.D
If all other methods don't work, you could always get a state-issued ID. Although the process can be costly and annoying, it can make things smooth for you.  
The process of obtaining an ID is quite simple. You can get one from the DMV; the best part is that you may opt to start the application online.  
You need to visit Google and enter the term DMV to get an ID online, followed by the name of your state. After that, you will go to a local office to complete the rest of the process.  
Alternatively, you can get one from your local Secretary of State (SOS) office.  
To locate your local office, open up Google and search SOS office to get an ID, followed by the name of your state.  
You will, however, pay a fee for the services, which vary from state to state, but in most cases, it's usually less than $30. 
Sign the Check Over to Someone Else
If you have a relative or a friend you trust, you can sign the check over to someone else. It is commonly known as a third-party check. However, not all banks permit this type of endorsement because sometimes this technique is used for theft and fraud.  
Therefore, you must determine your bank's policy concerning third-party checks. You must check with both the check writer's bank and the bank where the check will be deposited.  
To create a third-party check, you will need to write your check with the following in the endorsement space below your signature; 
Pay to the order of (include the name of the new payee); this turns the check into a brand new check for someone else, and that person can cash it back to you.  
In addition, the person you sign the check over must also sign. Hence, it's important to leave enough space for them to sign the endorsement area too.  
The person you sign the check over to will have to show a form of identification, which should match the name you wrote on the check. However, your ID doesn't have to be included.  
The bank teller will then have to decide if they cash the check or deposit the funds and then wait for the clearing of the check. 
Check Cashing Places That Don't Require Id Near Me
Some business establishments, such as gas stations and stores, provide 24-hour check cashing where you can get money whenever you need it.  
Some of the gas stations and stores that provide cash checks services include: 
7-Eleven has more than 9500 locations throughout the United States. Many 7-Eleven stores cash checks via a program called Transact.  
The Transact program allows you to load a check into a debit card. It works with all types of checks, and check cashing services are available 24/7 at 7-Eleven. 
Cash Check without ID at Walmart

 
Cashing a check without an ID at Walmart has already been established. Walmart has over 4700 locations throughout the United States.  
The store charges $4 to cash a stimulus check up to $1000. 41000-$5000 stimulus checks get charged a flat $8 fee to cash. The limit is also down from $7500 when the first stimulus checks were issued.  
If you need to cash in the middle of the night, Walmart offers 24-hour check cashing services. 
You can cash checks at WinCo Foods, where some locations are open 24 hours. For payroll checks, a $5 fee is charged for checks worth up to $ 500. Checks worth $500 to $1000 are charged at a $10 fee.  
However, WinCo Foods do not accept some types of checks, such as two-party checks and insurance settlement checks; hence you should contact your local store to confirm the type of checks that are accepted. 
Pilot Flying J has about 750 travel centers in more than 40 states. It provides a 24-hour and seven days a week check cashing service.  
In addition, there is a check cashing limit of $ 1000, and the fees vary by location. For instance, if you purchase at least 25 gallons of fuel, you can cash a check up to $200 for free at the same location within two hours of fueling. 
Road Ranger has more than 40 convenience and travel centers in Illinois, Indiana, Arkansas, Loa, Missouri, Texas, and Wisconsin.  
The company offers to check cashing services at all locations 24 hours a day. Both fueling and non-fueling customers can cash a check up to $999.99 for a fee.  
On the other hand, customers who fuel a minimum of 25 gallons can cash a check up to $ 200 free of charge at the same location within 2 hours of fueling.  
Moreover, the Road Ranger has a 24-hour ATM tool. 
TravelCenters of America has about 260 locations throughout the country, and all establishments are open 24 hours.  
Earn Everything… nearly!
Join Opinion Outpost, one of the few faithful and honest survey panels and earn cash and gift cards for your opinion. Stack your points and redeem them: Simple! No hidden fees and completely free!


The TravelCenters of America locations have a convenience store and gas station that will cash payroll checks to NATSO and company-approved accounts.  
In addition, there's a $300 limit for a fixed charge. The TravelCenters store will cash your check for free without charges if you buy fuel, repair service, or merchandise. 
Advance Financial has more than estimated 100 stores in Tennessee. Some Advance Financial locations are open and accessible 24 hours; hence you can cash a check when needed.  
It is also essential to confirm with your nearest local store to see its opening hours.  
Advance Financial will cash various types of checks, including personal, government, cashier, insurance, and payroll checks.  
The fees for the services range from 1% to 5% of the check amount for most types of checks. However, the personal checks fee is usually 10%. 
Community Financial Service Centers

 
The Community Financial Service Center (CFSC) is a place where you can cash checks. However, not all CFSC stores offer 24-hour check cashing. Hence, you should check with your nearest store for the opening hours.  
You can cash various checks at CFSC, including government checks, payroll checks, stimulus checks, social security checks, SSI checks, unemployment checks, Veteran's Benefit Checks, and Income Tax Refund checks.  
It's important to note that check cashing fees and limits vary by location. 
The Pay-O-Matic has about 140 stores in the New York Metropolitan area. Its stores are in Manhattan, Queens, Bronx, Brooklyn, Long Island, and NYC. Some of the Pay-O-Matic locations are open 24 hours.  
The fees charged for the services are 227% of the amount. Moreover, the good thing about Pay-O-Matic is that it cashes most handwritten or printed checks.  
Some of the checks you can cash at the Pay-O-Matic store include: 
Union Checks 

 

Lawyer Checks 

 

Money Order

 

Insurance Settlement Checks

 

Tax Refunds 

 

Government Checks 

 

Payroll Checks

 
However, Pay-O-Matic does not cash personal checks. 
There are about 160 Speedy Cash locations in the United States. Some of the checks cashed by Speedy Cash include: 
Unemployment 

 

Tax Refunds

 

Personal

 

Payroll

 

Insurance

 

Government 

 

Cashier's 

 

Benefit 

 

401K and IRA

 
Fees charged for the services start at $2. However, not all Speedy Cash locations are open 24 hours, so you will need to check the opening hour for your nearest store. 
United Check Cashing is another company that offers check cashing services. Even better, their establishments offer 24-hour check cashing.  
Some of the acceptable checks you can cash at United Check Cashing include: 
Rebate checks

 

Tax refunds

 

Business/ commercial checks

 

Insurance checks

 

Government & benefit checks

 

Payroll checks

 

Kroger
Kroger is a renowned supermarket chain operating across the United States. 
Apart from offering a wide range of grocery products, Kroger stores also provide additional services, including check cashing. 
With numerous locations nationwide, Kroger aims to provide convenience to its customers by offering check cashing services.
When visiting a Kroger store, you can inquire about their check cashing policies at the customer service desk. 
While specific requirements may vary by location, some Kroger stores offer check cashing without the need to present an ID. 
This can be beneficial for individuals who may not have a valid ID but still need to cash a check.
Publix is a popular supermarket chain primarily operating in the southeastern United States. 
While Publix is mainly known for its groceries, select Publix stores also provide check cashing services. 
These services are designed to offer convenience to customers who need to cash checks.
To determine whether a specific Publix store offers check cashing. 
If an ID is required, it is recommended to contact the customer service department or visit the store in person. 
The staff will provide detailed information about their check cashing policies and any identification requirements.
You can find a Publix store near you by using their store locator on the official website.
ACE Cash Express is a reputable financial services company that operates numerous locations across the United States. 
Alongside services like payday loans and prepaid debit cards, ACE Cash Express also offers check cashing facilities. 
Their branches are designed to provide individuals with a convenient option to cash checks without an ID.
To utilize ACE Cash Express' check cashing services, you can visit one of their branches. 
The company aims to simplify the check cashing process and accommodate customers who may not have a valid ID. 
Specific policies regarding check cashing may vary depending on the location, so it is recommended to contact your nearest ACE Cash Express branch for detailed information.
You can find an ACE Cash Express location near you and explore their range of services by visiting their official website.
Check Into Cash is a well-established financial services company that specializes in various services. 
This includes payday loans, installment loans, and check cashing. 
With multiple branches spread throughout the United States, Check Into Cash provides individuals with the opportunity to cash checks without requiring an ID in some cases.
To access check cashing services at Check Into Cash, it is recommended to visit one of their branches and inquire about their specific policies. 
The company aims to offer convenient check cashing solutions to customers, particularly those who may not possess a valid ID.
You can find a Check Into Cash location near you and learn more about their services on their official website.
Conclusion
Losing or misplacing your ID can be pretty bothersome, especially when you think you can no longer cash your checks. However, this does not have to weigh you down; there are lots of places and ways you can cash your check without having to present your ID.  
The above are among the most legit ways and establishments. You can also type "24-HOUR CHECK CASHING NEAR ME" on your internet browser, and something positive will definitely appear.
Related Posts:
Earn Everything… nearly!
Join Ipsos iSay, one of the few Faithful and Honest survey panels and earn prizes, gift cards and donations. Stack your points and redeem them: Simple! No hidden fees and completely free!