HubPages- Writing for Affiliate Earnings and Revenue Share
Updated on: by Amy Kennedy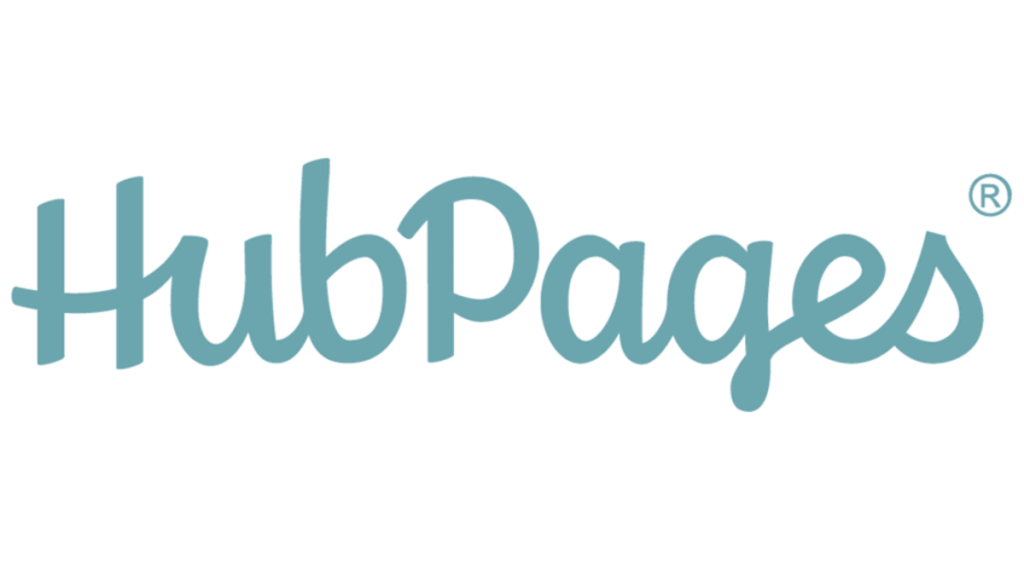 Write content-rich, informative and topical articles ("Hubs") on whatever subjects that you know and love….Your Hubs can continue earning for you for years after you write them. -Hubpages.com

Need Easy Extra $350+/Month For Free?
Before we dig into HubPages I would first like to introduce today's Guest Post writer, Jessica Bunyard. Jessica is a family friend who has been very supportive of my endeavors, from returning to school to blogging. When Jessica heard I was feeling a little overwhelmed by all the projects I have taken on and was considering dropping this WAH Adventures blog page, she was quick to jump in and ask how she can help. Jessica is a freelance writer, not only in the online work places such as

Associated Content

, but also in the real 3-D life. She writes for several newspapers and has a long history in writing as well as photography. It is an honor to have her guest blog for WAH Adventures today! Enjoy.
Having some experience with both Associatedcontent.com and Blogspot.com, I was most intrigued when Miranda asked me to check out Hubpages.com, an online writing community similar to AC but in a blog-style platform. You don't have to be a professional writer to work for hub pages, so all of us Work-at-Home Adventurers should give it a closer look.
What in the world is a hub?
On this site, "hubbers" create mini blogs/webpages called "hubs" that center around a theme or topic.
For example: A hub about creating wire-wrapped pendants contains a lengthy article about wire wrapping techniques, supplies and tools; step-by-step instructions (with photos) on how to make a pendant; a list of related hubs and ad-sense and Amazon affiliates ads.
You can create as many hubs as you like on any topic that you want.
How do I make money on hubpages?
While the site claims that there is no charge for using hub pages, the site does take some of your ad revenue and limit's the affiliates you can use. In my opinion, this is a charge. But hub pages is one of many such programs. What makes their set-up different from some of the other ad revenue sharing programs is the way they split the cash with you. Traditionally, when the split is 60/40, the income from every ad click would be divided and you would receive 60 percent of every click's earnings.
What hub pages does is give you 60 percent of the ad space. This means that when someone views your hub, 60 percent of the time they will see your ads and 40 percent of the time they will see hub pages' ads. So, if someone clicks on your ad, you get 100 percent of the income. If they click on hub pages' ad, you get nothing.
So, how much money can you make on hub pages?
Well, that is where it starts to be confusing. Google ad sense is one way to earn money here. Again, the man is taking 40 percent of your ad space, so it is hard to estimate your earnings. I am not sure how they decide who gets which ad and when. Earnings are a matter of right-place-right-time. You hope that the clicks are happening when you are the one receiving the revenue. In one post on the hub forums, writers discussed making an average of $10 per hub each year with ad sense alone. Remember, a hub is only one page. I estimate it to be about two quality blog posts worth of work.
You may also partner with Amazon or Ebay. For every 100 "impressions" with the capsules from these sites, you are credited for 60 "impressions" and hub pages gets the rest. However, if anyone clicks on the ad or makes a purchase, you get 100 percent of the revenue share. In addition, hub pages.com offers an affiliate program. When you refer a new writer to the program, you will receive a percentage of that hubber's revenue (from hub page's share) from now until forever. That is a nice way to earn something for nothing!
How can I optimize my hub to maximize affiliate earnings?
To maximize your affiliate earnings on HubPages, it's crucial to optimize your hubs effectively.
By following these strategies and techniques, you can increase the visibility of your content, attract more targeted traffic, and enhance your chances of earning higher affiliate commissions.:
1. Conduct thorough keyword research
One of the first steps to optimize your hub is to perform comprehensive keyword research.
Identify relevant and high-volume keywords that align with your hub's topic.
Incorporate these keywords strategically throughout your hub, including in the title, headings, subheadings, and within the body of your content.
This will help search engines understand the focus of your hub and improve its ranking in search results.
2. Create compelling and informative content
Craft engaging and informative content that captivates your readers.
Provide valuable information, actionable tips, or unique insights related to your niche.
By delivering high-quality content, you can attract more visitors, increase the chances of user engagement, and ultimately drive more affiliate conversions.
3. Optimize your hub's structure and formatting
Organize your hub in a logical and easy-to-read format.
Use appropriate heading tags (H3, H4, etc.) to structure your content and highlight key points.
Break down your content into sections or subtopics, ensuring clarity and coherence.
Incorporate bullet points, numbered lists, and relevant images to enhance readability and user experience.
4. Utilize internal and external linking
Integrate internal links within your hub to connect related articles or hubs you have written.
This helps to keep readers on your site longer, increasing the chances of them exploring other hubs and clicking on affiliate links.
Additionally, incorporate relevant external links to authoritative sources that support and validate the information you provide, enhancing your hub's credibility.
5. Optimize meta tags and descriptions
Craft compelling meta tags and descriptions for your hub.
These elements provide a concise summary of your content in search engine results.
Include relevant keywords and a call-to-action to entice users to click through and visit your hub.
Well-optimized meta tags and descriptions can improve click-through rates and attract more targeted traffic.
6. Promote your hub through social media and other channels
Utilize social media platforms, forums, and other online communities to promote your hub.
Share excerpts, snippets, or engaging visuals from your hub to pique curiosity and drive traffic.
Actively participate in relevant discussions and engage with your target audience to establish yourself as an authority in your niche.
The more exposure your hub receives, the higher the potential for increased affiliate earnings.
7. Continuously analyze and optimize your performance
Regularly monitor the performance of your hub using analytics tools provided by HubPages.
Track metrics such as page views, click-through rates, and conversion rates. Identify trends, patterns, and areas for improvement.
Adjust your content, keywords, or promotional strategies based on the data you gather to optimize your hub's performance and maximize your affiliate earnings.
Is hub pages worth the effort?
Only for those willing to self promote. There may be a few views on your hubs and as a result, some clicks on your ads but to make any real money, you are going to have to work. Anyone familiar with writing for the web should have no problem making a few bucks with this site. The good thing about this program is that you retain rights to your work. This means that you can publish your work elsewhere and keep earning money from it. I suggest linking to your other websites and blogs through your hub to draw traffic to them AND increase your google rank. For instance, if you have a hub on freelance writing jobs, and a blog that has a post on a write-from-home company; place a link to your blog on your hub and a link to your hub on your blog. Easy huh?
Overall
I would give hub pages a B+ on the work-at-home report card. I think the site deserves a try, particularly for those who are already have a blog or website. I would not put all my effort into hub pages as it seems to require a lot of upkeep and effort to be a high earner. Though many on the site's forums were making $2,000 and up each year, they are also putting in a lot of time on both content and promotion. If you want to give hub pages a try, I suggest spending some time on their learning center to help you get your feet wet.
Hubpage links of interest:
Related Posts:
Earn Everything… nearly!
Join Ipsos iSay, one of the few Faithful and Honest survey panels and earn prizes, gift cards and donations. Stack your points and redeem them: Simple! No hidden fees and completely free!