How to Run A Drop Shipping Business
Updated on: by Amy Kennedy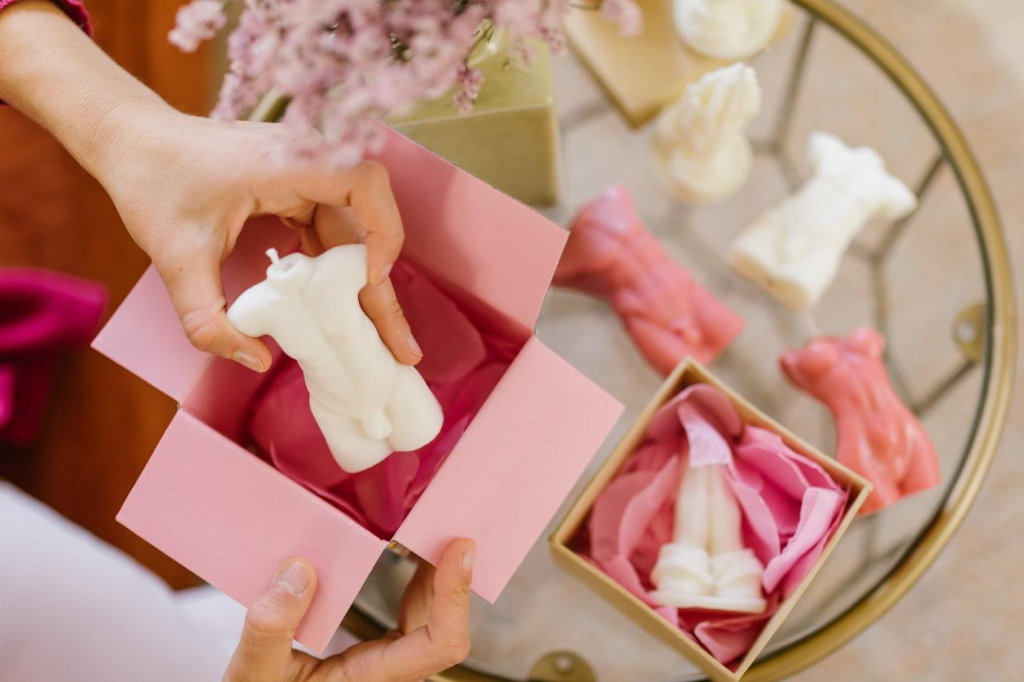 Imagine a world where you can seamlessly connect with suppliers, tap into an endless array of products, and reach customers across the globe with just a few clicks.
Need Easy Extra $350+/Month For Free?
Drop shipping is the game-changer that empowers you to turn this vision into a reality.
Gone are the days of pouring your life savings into a physical storefront, only to be shackled by inventory that gathers dust on the shelves.
But what does this mean for aspiring entrepreneurs like you? How does drop shipping work its magic, and why is it reshaping the way we do business in the digital age?
How Does Dropshipping Work?
Here is a comprehensive breakdown of how drop shipping works:
Finding Reliable Suppliers
One of the fundamental aspects of dropshipping is establishing partnerships with reliable suppliers.
These suppliers play a critical role in ensuring the smooth flow of your business operations.
They handle inventory management, packaging, and shipping, allowing you to focus on marketing and growing your online store.
When it comes to finding reliable suppliers, consider the following approaches:
One of the fundamental aspects of dropshipping is establishing partnerships with reliable suppliers. These suppliers play a critical role in ensuring the smooth flow of your business operations. They handle inventory management, packaging, and shipping, allowing you to focus on marketing and growing your online store.
When it comes to finding reliable suppliers, consider the following approaches:
Direct Contact with Manufacturers: Reach out directly to manufacturers who produce the products you want to sell. This approach allows you to establish a more personalized and direct relationship, potentially leading to better pricing and more flexibility.
Wholesale Supplier Directories: Utilize reputable wholesale supplier directories such as SaleHoo, Worldwide Brands, or ThomasNet. These directories provide comprehensive lists of verified suppliers, complete with product catalogs, contact information, and user reviews.
Trade Shows and Industry Events: Attend trade shows and industry events related to your niche. These events provide an excellent opportunity to network with suppliers, see their products firsthand, and discuss potential partnerships.
Online Supplier Marketplaces: Explore online supplier marketplaces like AliExpress, Oberlo, or DHgate. These platforms connect you with a wide range of suppliers offering various products.
Selecting Profitable Products and Choosing the Right Niche
Choosing the right products and niche is a critical step in dropshipping.
To maximize your chances of success, it's essential to identify profitable product categories and target specific market segments.
Market research plays a crucial role in this process.
Need Easy Extra Cash?
Pinecone Research, a leading name in online survey panel honesty, absolutely guarantees $3 cash for every survey you complete!
Take advantage of their time limited New Membership drive and register NOW. Join today: 100% free!


By conducting thorough market research, you can gain valuable insights into current trends, customer preferences, and demands.
Analyze popular products and identify opportunities where competition is relatively low, but the market potential is high.
Consider your own interests, knowledge, and expertise when choosing a niche.
It's easier to market and sell products you are genuinely passionate about and understand well.
Your enthusiasm and knowledge will shine through in your marketing efforts, building trust and credibility with your customers.
Competition analysis is also crucial. Evaluate the competition within your chosen niche.
Identify gaps or areas where you can differentiate your products or offer unique value to customers.
Find ways to stand out and provide a compelling reason for customers to choose your store over others.
Setting Up Your Online Store
Creating an effective and professional online store is crucial for attracting customers and driving sales.
Whether you decide to build your website from scratch or leverage e-commerce platforms like Shopify, the following steps will set you up for success:
Domain and Hosting: Register a domain name that reflects your brand and choose a reliable hosting provider to ensure your website is accessible and secure.
Design and Customization: Create an appealing and user-friendly website design that aligns with your brand identity. Customize the layout, colors, and typography to create a visually appealing online store.
Product Listings and Descriptions: Optimize your product listings with high-quality images, compelling descriptions, and relevant keywords. Ensure that your product information is accurate and engaging to entice potential customers.
Payment Gateways and Security: Set up secure payment gateways to provide a safe and seamless checkout experience for your customers. Implement SSL certificates and other security measures to protect customer data.
Marketing and Driving Traffic
Once you have established your dropshipping business and selected profitable products in the right niche, it's time to focus on marketing and driving traffic to your online store.
Effective marketing strategies are essential for reaching your target audience, increasing brand visibility, and ultimately driving sales.
Here are some key strategies to consider when it comes to marketing your dropshipping business:
Social Media Marketing: Leverage the power of social media platforms such as Facebook, Instagram, Twitter, and Pinterest. Create compelling content, run targeted ads, and interact with potential customers to build a strong social media presence.
Influencer Marketing: Collaborate with influencers or bloggers who have a significant following in your niche. Their recommendations and endorsements can help increase brand awareness and drive traffic to your online store.
Content Marketing: Create valuable and informative content related to your niche. This could include blog posts, tutorials, videos, or guides that provide insights, tips, or solutions to your target audience's problems.
Email Marketing: Build an email list of interested customers and regularly communicate with them through newsletters, promotions, and personalized offers.
Search Engine Optimization (SEO): Conduct keyword research, optimize meta tags, create quality backlinks, and provide relevant, high-quality content to enhance your website's search engine rankings.
Paid Advertising: Consider using paid advertising channels such as Google Ads or Facebook Ads to target specific keywords, demographics, or interests.
Managing Orders and Customer Service
Once your dropshipping business starts gaining traction, efficiently managing orders and providing exceptional customer service becomes paramount.
These aspects contribute to customer satisfaction, repeat purchases, and positive reviews that can boost your reputation
Here are some key elements to keep in mind:
Order Management: Implement an efficient order management system to track orders, update inventory, and coordinate with suppliers seamlessly. Automation can help streamline processes and minimize errors.
Inventory Management: Regularly monitor stock levels and establish clear communication channels with suppliers to avoid overselling or stockouts.
Shipping and Delivery: Partner with reliable shipping carriers to ensure timely and reliable product delivery. Provide transparent shipping information and promptly address any shipping issues or delays.
Customer Support: Offer multiple channels for customers to reach out, such as email, live chat, or phone support. Respond promptly, address concerns, and provide effective solutions.
Returns and Refunds: Establish a clear and fair returns and refunds policy. Simplify the return process for customers and ensure timely refunds or replacements.
Wrap Up
Dropshipping offers a revolutionary approach to e-commerce.
It enables you to connect seamlessly with suppliers, access a vast array of products, and reach customers worldwide with just a few clicks.
By understanding the step-by-step process of dropshipping, you can position yourself for success in the competitive e-commerce landscape.
Related Posts:
Earn Everything… nearly!
Join Ipsos iSay, one of the few Faithful and Honest survey panels and earn prizes, gift cards and donations. Stack your points and redeem them: Simple! No hidden fees and completely free!